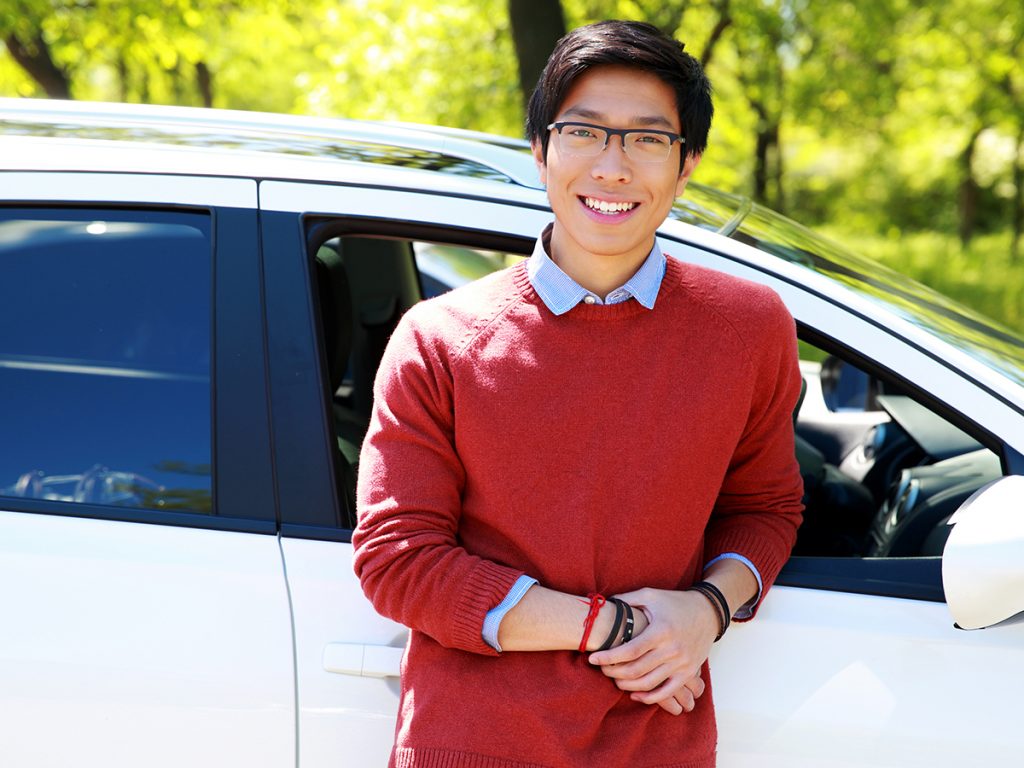 Toyota is one of the world's largest automotive manufacturers. In fact, you might be aware that Toyota reclaimed the top spot in terms of the production volume from German automobile company Volkswagen Group in 2020, with 9.2 million vehicles manufactured.
That being said, it is only the tip of the iceberg in terms of what we can learn about Toyota on a broad scale. Dig just a little deeper, and you'll discover things that beggar belief.
To put into perspective the scale and size of Toyota, as well as the importance and significance of the role they play for the Japanese economy, get ready for this – an entire city was renamed to "Toyota" in tribute to their contributions!
On the very first day of the year 1959, an unassuming city in Japan, then known as "Koromo", was renamed "Toyota" – as a sign of respect and tribute to commemorate the importance and longstanding ties of the city with its major employer and creator of jobs, Toyota.
Toyota in the Philippines
Used Toyota cars are a run for the business in the Philippines and it is one of the most bought second hand cars. As Toyota cars are low priced, it is one of the best selling cars. Over a period of time, new Toyota variants are launched for Toyota Hilux, Toyota Innova & more.
Toyota Reliability
Toyota has also along the way, gained a strong reputation as being near indestructible. The durability and reliability of Toyota cars are unquestionably some of the main reasons they are able to produce and sell almost 10 million units year in year out!
So, just how do they do that?
It all comes down to a question of principle, which should come as no surprise with Toyota being a Japanese automotive company. The well-known TQM, or Toyota Quality Management, allows only a minute level of error margin throughout their manufacturing process. Toyota also employs several other important philosophies and techniques such as "Kaizen" (or Continuous Improvement) and Six Sigma, all of which contributed widely to their success and achievements. The adoption of such principles and practices in the areas of production also meant they were able to keep costs low, and hence price their cars affordably.
These days, the reliability of Toyota cars is almost taken for granted, and owners are more than happy to report that their Toyota cars are capable of running without problems for hundreds of thousands of kilometers without major issues!
Which Toyota model to choose from, you ask?
So, it is established that Toyotas are reliable and yet still affordable cars, which is why it's a popular choice for many buyers. But, there are so many Toyota models to choose from, so it can be a little difficult to decide which one is right for you. Here are some of the most popular Toyota models, and why they're worth considering buying:
Toyota Camry (From P998,000 onwards)
The Toyota Camry is a mid-size luxury sedan that is ideal for families and company executives. It was originally designed in the 1980s as a car that symbolizes hard work and patience. The Toyota Camry was created to be a more substantial and powerful alternative to Corolla. 
Often seen as an affordable luxury sedan car, the new generation Toyota Camry has evolved to a more sleek, sporty, and eye-appealing design. For the price you are paying, it provides a staggering amount of premium accommodation space, with legroom that would surpass business-class airplane seats.
Toyota's newest generation, a sporty looking Camry, is a wonderful car to drive. It also has Toyota's more powerful engines, making it a real pleasure to drive over long distances. The current 8th generation Camry is a work of art inside and out, available with a 2.0 litre, 2.5 litre, and 2.5 litre Hybrid.
In Toyota tradition, the Camry offers a slew of high-tech options that will certainly make your driving experience more enjoyable, yet it finds the proper balance such that you don't feel like you're operating an overly complicated spaceship.
Overall, the Camry is priced just where it belongs, in the sweet spot for the amount of space and luxury you receive. It's ideal for families, as well as a rock in terms of dependability, so if you're looking for a midsize sedan that makes you feel like royalty while on the road, consider checking out the Camry today.
Find a Toyota Camry for you now!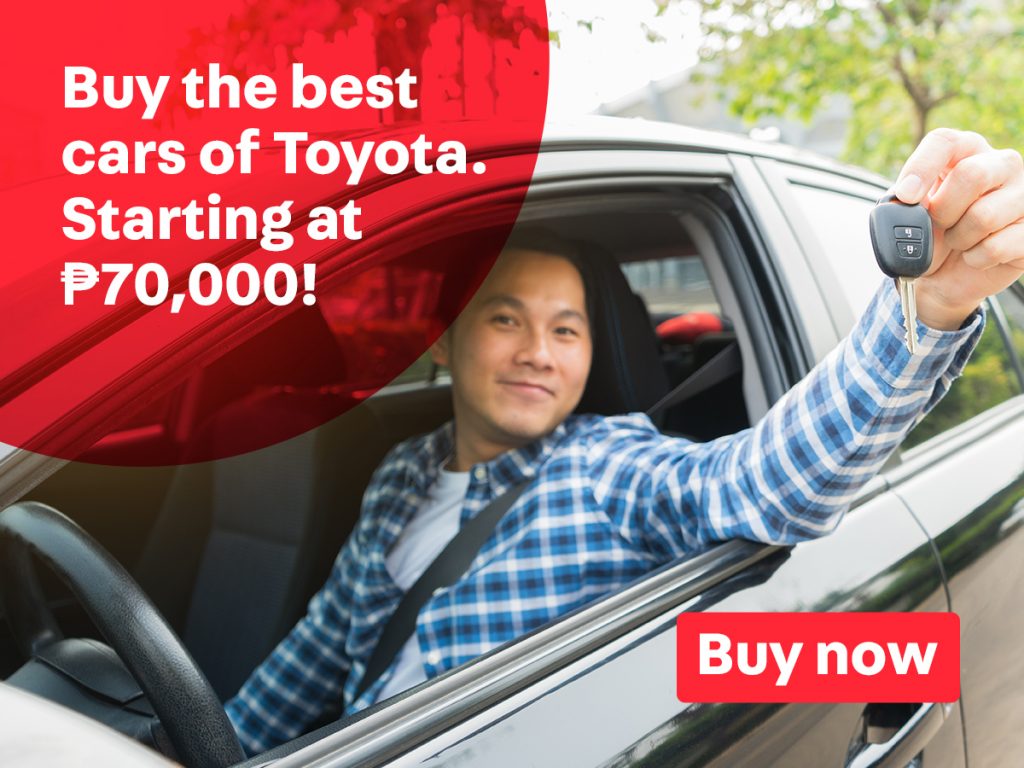 Toyota Corolla Altis (From P508,000 onwards)
The Toyota Corolla is perhaps the most recognized and renowned automobile and nameplate of all time. The Corolla has set the bar for high-value, low-cost, and dependable compacts since turning 50 years old in 2017. Toyota has reached another significant milestone in the automaker's history. This year, Toyota sold the 50 millionth Corolla over 12 generations of variations, a record that few other vehicles can match!
The Toyota Corolla is, without a doubt, the company's best-selling compact car. The latest version of the Corolla Altis comes standard with Toyota Safety Sense (TSS) package. The 1.6 litre version generates 129 brake horsepower and 159 Nm of torque, which should be more than enough for city driving needs. Toyota also offers the Toyota Corolla Altis in hybrid trim with Toyota Hybrid System II (THS II) that boasts fuel efficiency close to four times better than the Toyota Prius. What makes it comfortable to live with? Well, it's easy – in the Elegance trim, the Corolla Altis comes with multi-zone Climate Air Control, a sporty multifunction steering wheel, 7 airbags, keyless start/stop, paddle shifters, cruise control, rain sensing wipers, auto headlights, land departure warning, 17″ sports rims and more!
But the truth is that the Corolla has never been a particularly attractive or exciting car to look at, neither to be inside of. That is actually not such a bad thing, because it indicates that the Toyota Corolla has always been a no-nonsense, practical, and down-to-earth car that makes the most sense to the practical car buyer.
The twelfth generation, however, is in a whole new refreshing light. Toyota has given the new Corolla Altis an entirely new makeover, with exciting front and rear bumpers, and sporty lines all around the bodywork that is verging on being aggressive.  It is such a huge shift away from its old DNA, that even avid car lovers will turn their heads for a second look. The interior trims also feel deserving of the twenty-first century, with just the right amount of creature comfort to keep your journey truly enjoyable.
To sum it up, Toyota has absolutely nailed it with the Corolla for many years – and just when you thought they could not have made it any better, they did just that – by turning the Corolla into an exciting car to consider.
Go for a test ride in the Corolla Altis today!
Toyota Rav4 (From P425,000 onwards)
Currently, in its fifth generation, the Toyota RAV4 is a modern and stylish crossover from Toyota that is based on the Toyota New Global Architecture Platform. The new design of the RAV4 sports a wide wedge-shaped front end, and an octagon-shaped rear end. The Toyota RAV4 is available in three variants in the Philippines market – the 2.5 LE, the 2.5 XLE, and the 2.5 LTD.
All of the above variants are powered by the 2.5-litre dual VVTi petrol engine that produces 203 horsepower and 243 Nm of torque, for an engaging and responsive drive. In terms of pricing, The RAV4 is priced at Php 1.65 Million for the base variant and Php 2.2 Million for the top-end variant.
What is it about the Toyota Rav4 that makes it a great car to consider?
On the outside, things are immediately off to a great start for the Toyota Rav4. While most crossover SUVs have a smooth, curved appearance, the RAV4 bucks the trend with a more conventional SUV look. The truck's shape is very similar to that of a Toyota 4Runner SUV sold in North America. The front end is pronounced by a prominent grille that's flanked by LED headlights. At the back, the slim LED taillights give it a sleek, modern, and striking appearance, especially at night.
The inside of the RAV4 is also quite appealing, sporting a more rugged style than its competitors. The different textures and surfaces on the RAV4 will wow occupants, especially the chunky and rubbery aircon controls. The materials of the dashboard and doors are soft-touch plastics with stitching accents, but it's still not as luxurious as the interiors of the Mazda CX-5. If you opt for the top-of-the-line Toyota RAV4 2.5 LTD variant, you do get a large panoramic sunroof that illuminates the interior with a lot of natural light.
In the cabin, the rear seat space is one of the best in its class. There are tonnes of legroom and headroom for passengers in both rows of seats, and the interior is wide enough to fit three adults without them awkwardly rubbing knees and elbows. Boot space is also very generous at 580 liters with the seats up and 1,690 liters with them down.
It is no secret that Toyota Motor Philippines has never made the RAV4 their volume seller, and it will continue to be so as long as the Toyota Fortuner exists. However, for those who understand the appeal of the all-new RAV4, including its powerful engine and refreshing design, this is the best Toyota RAV4 yet that Filipino consumers will ever experience.
Test drive a Toyota Rav4 today! 
Summary
Toyota is no stranger to building best-selling cars over and over again in almost every country they have a presence in, but what is impressive is how they have managed to continue to do so despite mounting competition. Their built quality and reliability are second to none, and in the mass market segment, Toyota has continued to be the benchmark for virtually every class of cars. This is why the best selling cars in the Philippines are always Toyota cars, and will likely be so for years to come.