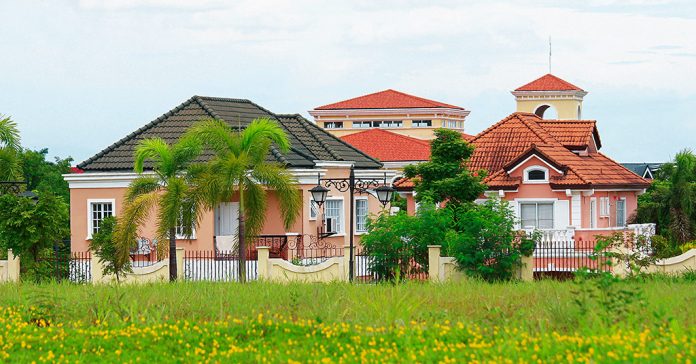 Starts at PHP 4MChoosing the right location to buy your house and lot is not an easy task. It's important to consider a number of factors before making a decision.
Some people want to live near their family members, some want to live in a place with good schools or hospitals, and some prefer living in an area with less pollution. There are many other factors that can affect your decision about where to buy your house and lot.
Locating a house and lot is one of the most important decisions you will ever make. The location of the property should be a primary concern when buying a house because it can affect your lifestyle, your budget, and your future plans.
There are many factors to consider when choosing the right location for your homes such as schools, public transport, parks, shops, and entertainment venues. You should also consider how far you are willing to go for work or school.
With that said, one of the provinces that you should consider living in would be in Laguna. There are many reasons why you should consider living here, which we'll cover in a bit.
First, let's get to know a bit more information about Laguna.
What Is the Laguna Province?
The Laguna Province is a province of the Philippines located in the central portion of Luzon and is a part of the CALABARZON region. The capital of this province would be the municipality of Santa Cruz. It has around 3,382,193 people living in its population according to the 2020 Census.
There are many things that the Laguna province is known for, and one of them would be the hot springs located in Calamba among others. Speaking of Calamba, it's also known as the home of the National Hero, Jose Rizal. It also hugs the borders of the Laguna de Bay which is also one of the top destinations for tourists in this part of the country.
When you think of the settings of the Laguna province, you think of gorgeous lakes as well as verdant mountains.
Now that you have a better idea of what the Laguna province is, it's time to give you the top reasons why you should be investing in a house and lot for sale in Laguna.
Reasons To Buy a House and Lot in Laguna
A house and lot are available for purchase anywhere in the country, but why should you buy it from Laguna, you may ask? Well, here are ten compelling reasons why Laguna is a great place for investing in a home.
1. Easy Access to Tourism Activities
One of the benefits of living or buying a house and lot in Laguna is that it's easy for you to find all sorts of tourist activities to do.
First of all, if you're a nature lover and an adventurous person, you'll find a lot of natural attractions available in Laguna. There are waterfalls, mountains, forests, and all sorts of natural spots that you can hike to from this province. If you're not interested in the gorgeous scenery that nature has to offer, there are also other options.
There are a lot of amusement parks, both land-based and water-based, for you and your family to enjoy here. It's perfect for a day out with the family. There are also tons of historical sites that can be a blast from the past and a lesson as well.
2. It's a Province but It's Close to Metro Manila
Although the Laguna province is a province, the travel time to get to it from Metro Manila and vice versa is actually quite fast. With the help of the newly-built Skyway, the travel time will take somewhere around an hour or so. Therefore, if you need to go back to the hustle and bustle of Metro Manila, then you can easily do so from the province of Laguna.
3. Beautiful Natural Surroundings
It's harder to surround yourself with verdant and bright natural surroundings these days, especially in places like Metro Manila. Therefore, if you're tired of living in an urban area, then you should consider living in Laguna.
There are plenty of beautiful natural surroundings for you that are easily accessible from anywhere in the Laguna province. If you're tired of the metal jungle and want to be able to get to the embrace of mother nature any time that you want, then Laguna province can provide that for you.
4. Welcoming Local Community
One thing about Laguna that many people have enjoyed is the fact that there is a welcoming local community there that's friendly. You won't feel too much like an outsider if you do decide to move there. It has the same atmosphere as a small town with friendly and open people. Therefore, you'll have a good time interacting with the locals from here.
5. Little to No Traffic
If there's one thing that you're going to be tired of if you live in the metropolitan area, then it's probably going to be the incessant traffic. The ever-changing traffic rules certainly don't help with it.
If you're tired of being stuck in traffic or having a lot of vehicles on the roads, Laguna is a great place to start. You won't find yourself stuck in traffic very often, which makes for a fast drive and commute in your life.
6. Not as Densely Populated
Something that ties into the fact that there's little to no traffic in Laguna would be the population in this province. Unlike in the metro, there aren't a lot of people living in Laguna, meaning that there are fewer people per square kilometer that live in Laguna so it's not as densely populated.
It will feel easier to move around when you live someplace that's not densely populated, and that also means that there are a lot more houses and lots with bigger land area overall.
7. Job Opportunities
Even though it's easy to travel from Laguna to Metro Manila, you might still want to make the commute easier for you by looking for job opportunities in Laguna instead. Luckily, there are plenty of career opportunities here that you can grab for yourself so that you can work somewhere close to where you live.
With that said, there is a lot of trading and manufacturing, and other industrial-level companies that call this province their home. Therefore, you can get a job with any of these companies.
8. Increased Commercial and Business Opportunities
Speaking of job opportunities, another reason why you should invest in a house and lot in Laguna is because of the increased commercial and business opportunities here.
The increase in commercial and business activities here can only spell good news for you because it makes your investment in property increase in value over time. Therefore, if you do plan on selling off your house and lot from here, then it makes it easier for you to get a profit off of your house and lot.
9. Access to Other Important Facilities
When you're looking for a house and lot to either sell as an investment, rent out, or live in for yourself, one thing that you should be looking for would be accessing other important facilities. For example, if you have kids, then you surely want to make sure that the house is close to a school.
With Laguna, you won't have to worry about that because you will find a lot of important facilities nearby, such as hospitals and trustworthy schools. 
10. A Great Place for Retirement
Not everybody who's buying a house and lot is a young professional or a young couple looking to settle down and have kids. If you're a retiree who wants to know the best place to relax and settle down, Laguna province is one of the best places to start.
It's not so quiet that it's depressing, especially when you're a retiree with maybe not a lot of things to do. There are also not too many activities here that will make you feel exhausted even though you don't take part in them. It's the best of both worlds that makes it an appealing place to retire.

What Are the Best Cities to Live in Laguna?
Hopefully, these factors have shown you just how attractive it is to live in Laguna. Now that you know the benefits of investing in a house and lot in Laguna, you might be wondering where specifically to live. To help you, here are some of the best cities to live in Laguna.
1. San Pedro City
One of the main reasons why San Pedro City is a great choice to live in Laguna is because of its proximity to the National Capital Region or NCR. Therefore, if you want to be able to travel there easily, then this is the place for you.
There are also a lot of festivals here, nearby facilities, and plenty of houses and lots available for purchase.
2. San Pablo City
This "City of the Seven Lakes" is a great place to live not just because of the access to the lakes. One thing that you will find here is nice locals and a welcoming community. You can also find that this city has a relatively low crime rate, so you can be at peace when you live here.
3. Calamba
As the regional center of Laguna, Calamba is also known as a dormitory town for people who need to go to the NCR but want cheaper prices for property. There are a lot of notable schools and workplaces here, so it's perfect if you either have a student in your life or need to be near NCR as well.
4. Santa Rosa City
If you're still a young professional who is already interested in buying a house and lot for yourself but are still ambitious, then you should definitely consider living in Sta. Rosa city. There are both plenty of companies and businesses that are available here so you can build a career. Aside from that, there are still plenty of ways and places for you to relax and enjoy yourself while you're there.
5. Siniloan
Although Siniloan isn't technically a city, it is a municipality in Laguna that is about to become a city. It's still a pretty simple place to live in and is not as populated as some of the other cities on this list. If you want a more underrated place to buy a house and lot from Laguna, consider buying one from Siniloan.
There are a lot of trading centers from here so you will find supermarkets within easy reach as well for your convenience.
What to Look for When Buying a House and Lot in Laguna
Once you've decided that you are going to plan on buying a house and lot in a specific area in Laguna, there may be a few tips that you need to know. Here are some things that you should be looking for when buying a house and lot in Laguna.
1. Location
There are different areas within Laguna, and even within the cities of Laguna, that have their benefits and advantages over the others. Therefore, it's important that you pay attention to the location of where your house and lot. It can affect your travel time, how convenient it is to live where you live, and the overall atmosphere of the community that you're in.
2. Utilities and Other Amenities
It is important to check the utilities and other amenities of the house and lot you're buying before you buy them. This is because there are many things that could go wrong when you buy a house. 
You might not even know that there are problems with the house until it's too late. For example, if you buy a lot without checking if there is water and electricity, then you might have to spend a lot on getting these utilities in place before being able to live in your new home.
3. House and Lot Size and Floor Plan
Before you start looking for a house, it is important to know the size of the house and lot. It is best to measure the lot size in square meters.
The floor plan will show you how many rooms are on each level and what their dimensions are. This will help you decide which floor plan would be best for your needs.
4. Community
A house is not just about the house, it is a place where you will live with your family and friends. So it is important to check the community around the house and lot before buying one.
The community is a key factor in deciding which house and lot to buy. The community has a significant impact on the quality of life of the residents and it can also affect property prices.
5. Price
You should always ask for the price of the house and lot before you buy them because this will allow you to know how much money you will spend. If you are not sure about what to do, then you should hire a professional to help you with this process.
If you are not careful, you might end up paying more than what you can afford.
Overall
Investing in a house and lot is always a tough decision to make and it makes sense that it will take you a long time to ponder about it, as well as actually purchase the property. Hopefully, this article was able to enlighten you on all the ways that Laguna province can be the best place for you to live in.
If you're interested in seeing the houses and lots for sale from Laguna province, consider using Carousell's platform to find them. Don't worry and take your time searching until you find the best house and lot in Laguna for you.