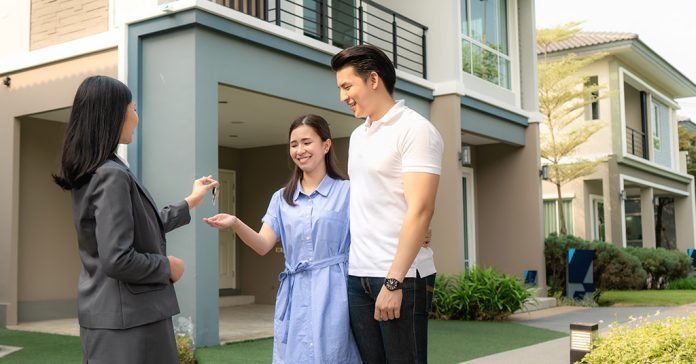 Investing in real estate is a tough choice, but if you're mindful of the choices that you make, you can find that this pursuit can prove to be quite profitable for you.
One of the most popular types of real estate to purchase nowadays, especially in bustling communities, would be a condo. However, given the increased popularity of this property type and the number of places that have these, it can be difficult to figure out where exactly one should get a condo unit.
In this article, we'll cover why you should consider investing in a condo unit, and why you should get a condo for sale in Mandaluyong City.
Before anything else, though, let's start by covering why you should consider investing in real estate in the Philippines in the first place.
Why Invest in Real Estate in the Philippines
When you think of investment opportunities, you think about starting a business or investing in stocks, but another type of investment that you can have is in real estate. Here are a few reasons why you should invest in real estate in this country:
Real Estate Market in the Country Is on an Upswing
It's no surprise that recent years' economic performance in the real estate industry might not compare to what it was like before. However, nowadays, this situation means that there's no other way to go but up, and it is. In the Philippines, in particular, certain economic indicators show that investing in real estate here is still an attractive option.
One of the reasons why it's a good idea to start buying real estate now is because many real estate developers are offering flexible payment arrangements with potential buyers to accommodate the Philippine property market given the current situation. There are also all sorts of discounts and different payment terms that can help make it possible to buy more affordable properties for sale.
It's a Stable Form of Investment
In comparison to other types of investments out there, real estate still remains to be one of the best types of investments out there primarily due to how stable it is over the years. Over time, even during recessions, real estate will continue to increase in value. What's great about it too is that it won't easily be affected by the short-term fluctuations the way that stock investments do.
If you're looking for an investment that won't be too risky for you, real estate is going to be the safest option for you to choose.
There Are Plenty of Choices Available
Another reason why real estate makes for a great investment is because of how many there are to choose from especially in the country. You can figure out the pros and cons of each property type until you find the one that best suits your needs and wants out of property investment. You can go from condos for sale, houses and lots, apartments, and even commercial properties.
The number of options can also be beneficial in terms of accommodating your budget. The number of different properties ensures that there's a property out there that may be closer to your budget compared to the other options.

There's a Demand for Rental Properties Everywhere
One way you can get profit off of your real estate investment is by purchasing it and turning it into a rental property.
Many people are interested in finding a property to rent, especially people who want to be closer to their place of work. Therefore, if you buy a property that's strategically located and convert that into a rental property, you're sure to reap the benefits of the demand for rental properties everywhere in the country.
Also, since many people are working remotely, you can also invest in real estate in leisure destinations and turn that into a rental given the increase in rental properties in these areas of the country as well.
It Can Help Diversify Your Investment Portfolio
If you haven't been investing in real estate yet, but have been investing in stocks, now is the best time to invest in real estate because of the flexible payment terms. Aside from getting a good return on your investment, you can use this as an opportunity to diversify your investment portfolio.
By diversifying your investment portfolio, you reduce the overall risk throughout all of your investments. That way, the performance of your investments isn't tied to only one particular type and won't reflect the performance of your entire portfolio.
Benefits of Investing in a Condo Over Other Property Types
Now that you know why you should strongly consider investing in real estate in the Philippines, it's now time to show you the benefits of investing in a condo unit over other types of property available for purchase.
Access to the Development's Other Features and Amenities
One of the main reasons why owning a condo is so appealing to a lot of people is the fact that the entire development itself comes with all sorts of features and amenities. Once you own even just a single unit from the development, you can access these features and amenities whenever you please.
If you're renting out your unit to other people, you can use the features of the development as a great selling point to attract potential tenants for your rental unit.
It also helps that you don't have to do any active responsibilities on your part to ensure that you can access these amenities. As long as you own a unit from said development, you will be able to use these amenities.
Plenty of Real Estate Developers Create Top-of-the-Line Units
Another benefit to investing in a condo over other property types is that many of the options available to you are condo units constructed by reputable real estate developers. By being aware of the right kind of real estate developers to trust when purchasing your investment property, you'll be able to find units that offer modern conveniences and are built to a high standard.
Aside from that, if you get a pre-selling condo, you can guarantee to get a new unit that's never been owned by other people when you purchase the condo investment and you'll get that for a discounted price.
More Affordable Way to Be a Property Owner with Fewer Expenses
When you're thinking about buying real estate as an investment, one of the biggest barriers of entry, as with anything, would be the money. Purchasing real estate is going to be an expensive choice usually. However, what's great about buying a condo is that you can easily find a unit that could be more affordable for you that also comes with fewer long-term expenses.
For example, you can get a pre-selling condo for sale in any area if you want to get a unit that's brand new for a much lower price compared to what its market value will be after it finishes construction.
There's a Growing Demand for Condos
In some of the key areas of the Philippines, demand for condos is always present. Thus, whether you convert your condo into a rental unit or you want to resell it, there are plenty of takers available, especially if you find a unit that's strategically located.
Also, when you get a condo unit that has a high demand and is in a strategic location, that also usually comes with an increase in resale value. That's why if you're going to be buying a unit from commercially active places, such as a condo for sale in Mandaluyong City, you'll have a higher chance of earning quite a bit of profit from it.
Offers a Tighter Security
For people living in the city, or any major metropolitan area, one concern that people have would be safety. However, due to the nature of condo development, safety and security is one aspect where this property investment really shines.
The lobby area ensures that not everyone can come in and out of the building without going through the receptionist or the guards that may ask for ID or proof that they should be in the building. There are also plenty of CCTV cameras that provide an additional layer of security.
These security measures can be quite appealing to many people who prioritize safety and security, which you can also use as a marketing point for when you rent out or resell your unit.
A Brief Introduction to Mandaluyong City
Now that you know the benefits of investing in a condo unit, it's time to decide where you want that condo unit to be and for that, we propose Mandaluyong City. Before you think about buying the condo for sale Mandaluyong has to offer, let's first get a quick background on the city.
The History of Mandaluyong
The city first was known as a historical center of the kingdom of Namayan. During the time of the Spanish occupation, however, this city played a key role during the Philippine Revolution. The reason why is because it served as one of the vital territories of the Katipunan.
Back in the day, this city wasn't called a city but was instead a municipality until its becoming a city was signed into law by then-President Fidel V. Ramos back on February 9, 1994.
Current State of the City
Nowadays, this city is a bustling urban community composed of 27 barangays and became an active city in terms of economic activity overall. It's most known for the Ortigas Center, where plenty of business districts and commercial establishments reside there.
Despite being the sixth smallest city in the entire country, this city is an economic powerhouse that is home to all sorts of companies.
5 Reasons Why You Won't Regret Buying a Condo for Sale in Mandaluyong
After we've covered the potential of real estate investments in the Philippines, the benefits of investing in a condo, and the history of Mandaluyong City, it's time to check out the several reasons why regretting buying a Mandaluyong condo is the last thing you'll do.
Easy Access to Key Facilities and Other Locations
Mandaluyong is located in the heart of Metro Manila, so other major cities in the metro are within easy reach if you buy a unit from this city. What's great about these condos is that they even serve as landmarks for travel throughout the city and the metro, which can be convenient when you're booking a ride or mapping out your destination.
Some of the vital facilities that you can find in the city are a major hospital, several shopping centers, and a lot of dining and leisure establishments.
Easier Upkeep
Unlike when you buy an entire house, getting a condo only requires you to be responsible for the upkeep of your unit. You won't even have to worry about the amenities and features, like the gym facilities or the pool access, when you own a condo.
Increase in Rental Demand, Especially from the Workforce in the City
It was mentioned before that the reason why you might want to invest in real estate is because of how high the demand currently is for rental properties. This phenomenon applies to Mandaluyong City.
Since the city is home to a major business district, it comes as no surprise that many people want to find a rental property from this area. If you buy a Mandaluyong condo and convert it into a rental unit, you'll find many of the professionals working in this area can serve as your tenant.
Active Business Hub With a Bustling Economy
As mentioned above, the city has a major business hub where people from all over gather so despite having a small land area, this city has a bustling economy to be proud of.
With that in mind, if you buy property from this city, you can reap the benefits of the city's continued growth and your property can grow in value as the city continues to prosper.
A Safe and Secure Environment
We mentioned before that investing in a condo means that the property you get innately comes with a few security measures in place which is very helpful. However, the nature of the city itself can be appealing to many because it doesn't have as high of a crime rate as other cities in the metro, which can be appealing to both you and potential buyers or tenants.
How Much Does a Mandaluyong Condo Cost?
Of course, once you figure out the benefits that a condo for sale Mandaluyong offers, your next question is likely about the costs. So, let's answer this question by highlighting some of the property listings available in this city.
Cityland Pre-selling Condo Studio Unit For Sale in Mandaluyong Pioneer Heights 1 by Cityland PH Condo @citylandphcondo
This studio unit is some of the more affordable units that you can get and it's available for pre-selling for the price of PHP 2,042,095.
1br RFO Sheridan Towers in Pasig – Mandaluyong Near Robinsons Pioneer by Trish Barja @trishbarja
You can also get a 1BR unit for PHP 4,500,000 in this area with the added benefits of a pet-friendly community and close proximity to some of the shopping malls in the area.
1 Bedroom Unit for Sale in Wack Wack by Shang Properties by Alex Pangilinan @yourpropertiesph
If you're looking for some of the higher-end units available for purchase in this city, then this 1BR 85-square meter (sqm.) unit is the one for you. The price of this unit is around PHP 16,999,999.
Conclusion
There are plenty of reasons why it's a wise choice to include condominium units from Mandaluyong City in your investments. From profitability to a strategic location, you surely won't regret purchasing a unit from this city, especially if you do prior research.
Don't hesitate to run through many of the listings available for you to look at on the Carousell website. Take your time since investing in real estate is surely a huge endeavor so enjoy the search and good luck!