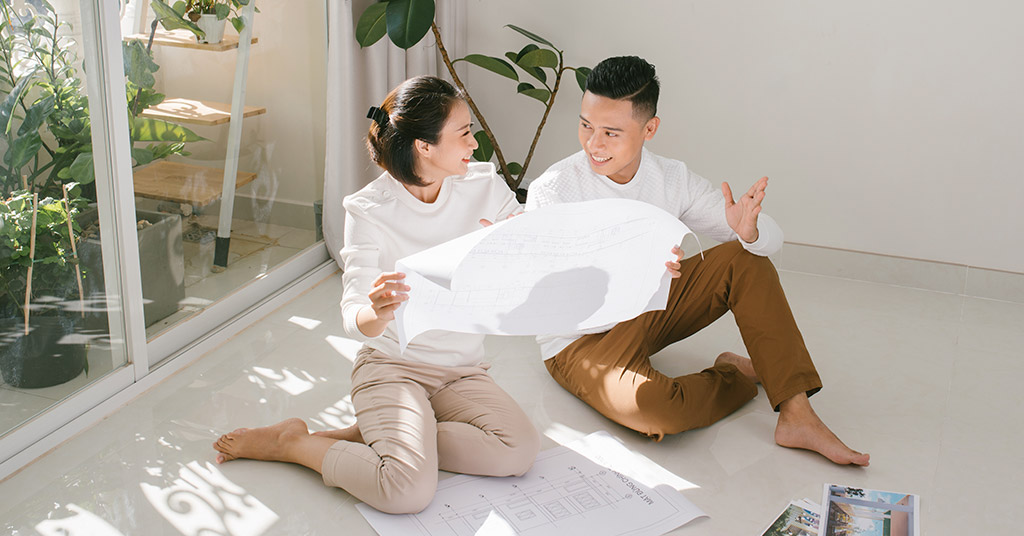 Why You Should Buy a House and Lot for Sale in Paranaque City
Investing in property is a good idea because it can provide long-term financial security and also act as a potential retirement plan.
The benefits of investing in property are:
It can provide long-term financial security

It can act as a potential retirement plan

It is an investment that offers tax benefits and capital growth
However, investing in property is easier said than done and it can be quite costly. Plus, there are all different types of property out there and it can be hard to find which property you should invest in.
For this article, however, we'll be highlighting one of the best types of property that you can buy, which is a house and lot for sale. We'll also be covering why you should consider a Paranaque house and lot for sale as the location of your property investment.
Let's begin!
5 Reasons to Buy a House and Lot for Sale
Before we show you the compelling reasons why you should be buying a house and lot for sale in Paranaque, we'll first discuss the benefits of choosing a house and lot to invest in.
Consistent Appreciation of Housing Values Over Time
Buying a house is a good investment because its value appreciates over time consistently unless in the cases of a recession. The more you invest in your home, the more you will get out of it.
The housing market is always changing and it can be hard to tell what the best investment option is for you. There are a lot of factors that go into making this decision, and one of them is how long you plan on staying in the home.
If you're not planning on staying in your home for very long, then renting might be better for you because renting may cost less than buying a home over time. However, if you plan on staying in your home for many years to come, then buying a house might be better for you because the value of your property will appreciate over time as well as any equity accrued from it.
No Shared Ownership of the Property
There are many reasons why people want to buy a house. One of the most popular reasons is that people want to have their own property, not have to share it with anyone, and not have any strings attached.
If you are buying a house, you need to know that there is no shared ownership or shared responsibility after you finish paying for your home. You will be the sole owner and only person responsible for the upkeep of your property.
This is because the title of the house is transferred to the buyer once they have completed all payments.
This is not always true. In some cases, you can own a house with someone else or as a joint owner. This happens when two or more people buy a house together and share ownership of it.
Unlike in a condo, for example, even if you own the unit, you still have to follow the rules that the property developer has when it comes to your home.

It's a Great Long-Term Investment
A house and lot is a physical asset that will be worth more in the future, and it's also a place where you can live. Houses are an important part of the economy, and they are not just for the rich.
A house is a great long-term investment because it gives you a place to live in and provides you with a stable income. It also grows in value over time, which means that it will be worth more in the future than it is now.
It's a Property Type That is Usually More Spacious
Buying a house and lot means that you own a more spacious property unlike other types of property investment. Buying a condo unit, for instance, will give you less space than when you own a house.
Aside from that, you also get an outdoor space, depending on the type of house that you get.
Increased Demand for Rental Properties
The demand for rental properties is on the rise, which means that there are more people who need to rent homes and apartments. This is why you should buy a house and lot now before it's too late.
The demand for rental properties is increasing because of the increase in population. This means that there will be more demand for houses and lots to rent out to these people. Plus, as the country recovers, there will be more people who might need to rent a property to live close to their places of work, which is an opportunity that you surely want to capitalize on.
Why Should You Buy a House and Lot for Sale Instead of Apartments or Condos?
Buying a house and lot is a better investment than buying an apartment or condo. You can have more space and privacy, and you will also have the opportunity to make your own decisions about what you want to do with the property.
The benefits of owning a house are many. You will have more space for your family, you can make changes to the property as you please, and it will be easier for you to build equity in your home.
If you're looking for a place to live, then this is the perfect opportunity for you because houses are cheaper than apartments or condos.
As a property investment, stability is one of the reasons why it might be better to buy a house and lot as an investment. Over time, the price of a house appreciates, as mentioned before, so sometimes, it's all a matter of time to find your property investment increasing in price.
Factors to Consider Before Buying a House and Lot
Now that you know the benefits of a house and lot investment, it's time to be a wise shopper. Here are some of the factors that you need to consider before buying such a property investment.
Budget
It is important to think about your budget before you buy a house and lot. The price of the house and lot will depend on the location, size, and quality of the property. You should also consider other costs such as taxes, utilities, maintenance fees, etc.
Some people are not able to afford a house because they don't have enough money for a down payment or they don't have enough savings to cover the monthly mortgage payments.
That's why knowing what your financial capabilities are can really help you make your decision. Don't forget to factor in your Pag-IBIG loans too.
Local Market Indicators
Local market indicators are critical, especially if you are buying the house as an investment.
One of these indicators is the crime rate in your area. It may not be as important as other factors, but it still has an impact on the price of a property. A high crime rate will lead to lower property values because potential buyers will be less likely to purchase it.
The other indicator is unemployment rates in your area. If there are more people unemployed, it means that there are fewer people with money to spend on housing and thus there will be less demand for properties and lower prices for those who are available for sale.
Studying the local market indicators can help you narrow down your choices better.
House and Lot Size and Features
You would want to buy a house that has enough space for your family or your ideal tenants. You also want to make sure that the property is located in a safe neighborhood, so you can be sure that your family will be safe and secure. House features are also very important because they can help you decide which type of home to buy.
These factors will also determine how much the house would cost and how much you could earn from it if you convert it into a rental.
The Community
The community around a house is important because it can make or break the experience of living in that home. If you are not careful, you might end up in a neighborhood with people who don't have the same values as you.
You should also consider the school district and commute time to work before buying a house.
Location
Last but not least, the location of the property is a key indicator of many things when it comes to purchasing a home.
The location of the house is an important factor before deciding to buy the house. The location of the house can affect your lifestyle and how you commute to work.
In order to find a perfect home, we need to consider the following factors:
How close is it to business districts?

How close is it to schools?

Is there public transport available nearby?

What are the prices in this area?

What are my requirements for a home (e.g. size, number of bedrooms)?
Paranaque City: The Mega-City By the Bay
We've mentioned before how important it is to buy a house that has the ideal location because it affects many of the sellability of the property. Now, one of the best cities to invest in that we would recommend is the City of Paranaque.
Let's get to know this city by the bay.
History
The year 1572 is when this city was when Augustinian missionaries officially founded the city. Before that, though, there is already a thriving industry in this city due to its proximity to the sea. Thus, it frequently traded with other Asian countries.
Economy
Nowadays, this city is most known for its dynamic entertainment hub which has contributed greatly to the further growth and development of the city. There are several resorts, casinos, and hotels that can be found in this city.
Aside from that, this city is home to a major school that teaches people to become pilots and it has a strong residential community as well.
Local Culture
Paranaque City has a strong and lively festival culture as it celebrates plenty of festivals in a year that both locals and tourists seek to participate in. Aside from that, there are also religious festivities in this city.
Current Property Investment Culture in Paranaque
Speaking of a strong residential community, there are plenty of subdivisions and barangays in this city which are divided into two divisions.
That's why if you're on the lookout for a house for sale in Paranaque, there are many barangays that can offer that for you. For example, there are plenty of options for you to find a house and lot for sale in BF Homes Paranaque which is a popular residential community in the city.
Why You Should Buy a House and Lot for Sale in Paranaque City
Before you buy a property in this city, or if you need more convincing, here are some of the highlights as to why you should consider buying a house and lot in Paranaque City.
Accessibility to Other Parts of Metro Manila
The location of Paranaque is great if you want to have better access to numerous parts of the metropolitan area. Although it's the southern part of the metro, it's still bordered by Las Pinas City, Muntinlupa City, Pasay City, and Taguig City. Thus, if you ever need to access the rest of the metro, there are no worries for you if you choose Paranaque.
Presence of Several Active Residential Communities in the City
As mentioned before, Paranaque City is home to many active residential communities that is jam-packed with commercial establishments that make living there convenient and comfortable. Due to that, it also means that you will have plenty of neighborhoods to choose from depending on your preferences with the type of community you want your property to be in.
Availability of Transportation Hubs
You can travel through the city in your private vehicle, but there is also public transportation available in this city. You can also board a nearby train station to reach other parts of Metro Manila, and the city is in close proximity to the Ninoy Aquino International Airport or NAIA.
Variety of Choices for a House and Lot in Paranaque
Given the number of aforementioned active residential communities in the city, you can choose whichever subdivision you feel would best suit your lifestyle or the features that you want out of a household that will be your investment.
Quiet Neighborhood Away With Modern Conveniences
As this city is not right in the middle of the active metropolitan area, you can enjoy a quiet neighborhood around whichever property investment you get. However, since it's still a part of Metro Manila, you can still have many of the modern conveniences that you need to live comfortably and have everything that you may need when you're there.
How Much is a House for Sale in Paranaque?
Now that you know what benefits there are to buying property, or a house and lot in Paranaque, your next question would most likely be around the costs. To help you have a better idea of what to expect, here are some of the property listings available in this city.
2 BR Townhouse for SALE in Don Bosco Betterliving Paranaque by Ar wynn @ar.wynn
If you're looking for a townhouse to purchase, then this 2BR townhouse with a 52-square meter (sqm.) floor area is the one for you. For PHP 3,467,000, you can own this 2BR and two-bathroom house that comes with a parking space and is pet-friendly.
House and Lot for Sale in BF Homes Paranaque City by Carmelo B. Pentecostes @carmelopentecostes
You can buy a mid-ranged house for PHP 6,800,000 in BF Homes, Paranaque City which has 3BR and three bathrooms and comes with a 115-sqm. floor area for a duplex and a one-car garage.
Merville House and Lot Executive Village with Pool by May Gal @mayzgal
For a more luxurious house for someone who wants to see the most that Paranaque City has to offer, this house comes with a pool, and a multi-vehicle parking garage, has a 1,000-sqm. floor area and 783-sqm. lot area and has a huge outdoor space. This house and lot in Paranaque cost PHP 100,000,000.
Conclusion
Paranaque City is certainly one of the best cities in Metro Manila to get a house and lot that you can live in or turn into a business investment. Whether you have a beginner's house-buying budget or you want a modern, luxurious home to get, there are plenty of options available in this city that will surely catch your eye.
Don't hesitate to look through many of the listings available on the Carousell website to find the property that best suits your list of qualifications for property investment. Good luck and enjoy the search!