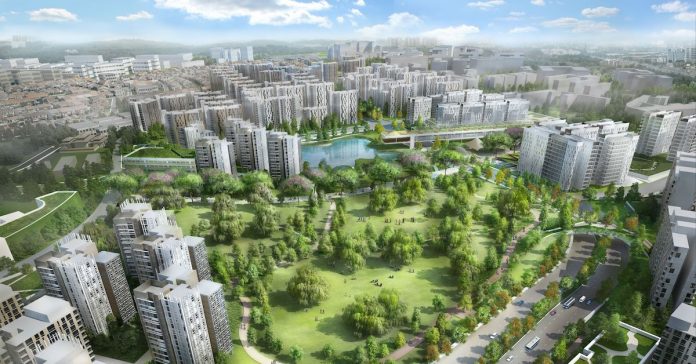 A "good" neighbourhood in the Philippines is relatively hard to find when buying a house. Not because there aren't any, but because there are lots of options in the market. Finding the right place to settle in should take into consideration your personal needs, budget and preferences!
Where is the best place to buy a house in the Philippines?
If you're reaally serious about getting the best home for your lifestyle and aspirations, consider these 4 factors below that determine a good location for your home.

4 factors of a good location when buying a house:
1. Accessibility to anywhere
2. Future plans for the neighbourhood
3. Amenities nearby
4. Orientation or property layout
1. Accessibility to anywhere
We all probably have this one dream estate we'd want to live in, whether it's a house and lot or an apartment. To each their own! But beyond that, also consider where in the neighbourhood your property is – this makes a huge difference when travelling around.
All other things being equal, let's compare a condo unit that's a 5-minute walk away from the MRT station versus one that's 30 minutes away, but Php10,000 cheaper. Assuming you live here for 5 years, the extra commute of 10 minutes to and from the MRT station every day would mean you spend about 600 extra hours. 600!
Not to mention, even if you do spend P10,000 more buying that condo unit closer to the MRT station, chances are that you'll be able to sell it for a higher price as well. In other words, it's not money lost!
Browse homes for sale on Carousell
Distance aside, also consider factors like:
Is the walk to the MRT station (or your choice of public transportation) safe and sheltered? This makes all the difference, especially when you're trying to get to work under the sweltering 8am sun.

If you normally drive, is the property near expressways? Are the roads nearby often congested?
If this is of priority to you, you might want to look at these properties near Central Business Districts (CBD), since you'll have many more options dotted all around each neighborhood, rather than being confined to choosing a distant unit that's not as accessible to your workplace.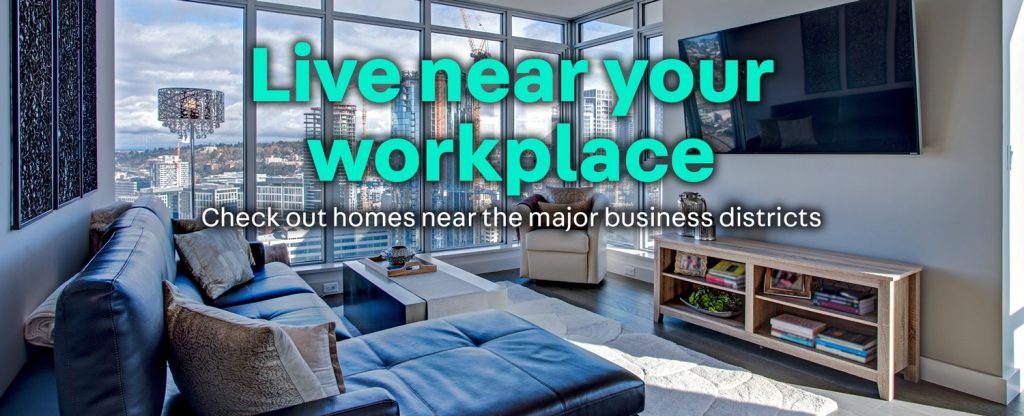 2. Future plans for the neighborhood
If you're house-hunting with the intention of finding the neighborhood with the most profit potential, the trick is not to identify the best neighborhood, but the next best neighborhood.
If you still can't find the dream property to invest in Manila, the trend now is to spot "up and coming" hot locations in nearby provinces such as Bulacan, Pampanga or Cavite.👇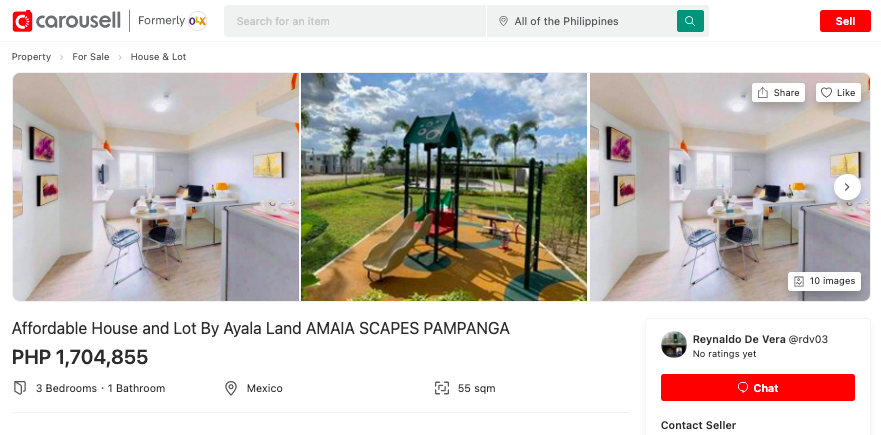 Browse homes for sale on Carousell
By choosing high-potential property in these areas, you could enjoy a higher price increase in the next 3-5 years! The earlier you identify these districts with growth potential, the earlier you can buy, and enjoy the capital appreciation as prices trend upwards with time.
Note that this does take time – from the planning phase to the redevelopment of the area to actually seeing everything come to fruition – so it's important to take a mid to long-term view for this.
3. Amenities nearby
Before you start getting excited at property listings shouting "big 24-hour supermarket at your doorstep!" or "close to prestigious schools!", think about what amenities would truly improve your quality of life.
Huuuuge supermarket just across the street? Great for grocery runs, but pointless if you get all your groceries delivered to your doorstep anyway.
In fact, some things touted as amenities might actually be a disamenity to you. If you don't plan on having kids, living near a school doesn't give you any added benefit. In fact, hearing kids shouting during every recess time? Umm…
Browse homes for sale on Carousell
4. Orientation or property layout
Now we get down to the really granular stuff to do with location. There can be 2 houses side by side, but the slightest difference in location, and thus orientation, could mean you either love or hate the space.
What directions are the rooms facing? If they face west, the place will remain relatively warmer well into the night. Not so good if, for example, it's a room without air-conditioning.
Most people would want rooms to be facing East, so that natural light can enter in the day but evenings are kept cool.
No such thing as "the best location" when buying a house, but there is the best location
for you
So there you have it: some considerations to help you find that one home that sits in the perfect location. And this "perfect" location differs according to each person's lifestyle habits and their needs. Good luck finding yours!