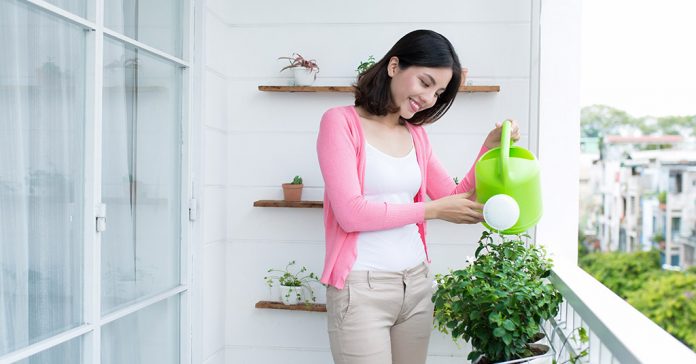 House and Lot for Sale in Davao City: Why You Should Invest Today
Nowadays, it's important that you have more than one source of income. Once you reach a certain threshold, it would be a good idea to start thinking about the potential investments that you can have to grow your income in some way. With that said, there are many things that you have to consider when you're moving into investments, but one of the best investments out there would be real estate.
Since there are plenty of places to invest in and all sorts of different types of property to consider investing in, it can be hard to figure out where to start. That's why in this article, we would like to highlight why you should consider investing in the house for sale Davao City has and the benefits that would come from that.
Before that, let's first cover why you should invest in real estate at all in this country.
4 Reasons Why You Should Invest in Real Estate in the Philippines
If you're interested in investing in real estate but want more convincing, then here are five reasons why you would want to invest in real estate in the Philippines.
Property Increases in Value Over Time
What's great about investing in real estate in the Philippines is that no matter what, this type of investment would almost always appreciate over time. Getting a house and lot for sale as a property investment would always appreciate over time especially because of the land that the property sits on, which is always valuable.
You might think that it's better to buy just a lot if the value appreciating over time is better with the land. However, the value of land that already has a house on it would go faster than if it's just the lot. 
It's a Stable Form of Investment
When you're thinking about buying or investing in real estate in the Philippines, one thing that you should consider would be your risk tolerance. Every type of investment, including real estate, has some form of risk associated with it. However, real estate investments are some of the most stable forms of investments that you can get anywhere, including in the Philippines.
Also, even in the face of a recession, real estate investments would still eventually bounce back and appreciate over time. Thus, adding to the stability of this form of investment.
Many Developers Offer More Flexible Payment Terms
One of the reasons that you should consider investing in real estate from the Philippines, especially right now, would be the flexible payment terms available.
Due to the worldwide situation, many more real estate developers have begun to offer flexible payment terms for those who plan on buying a property whether as an investment or to live in. Given the fact that investing in real estate requires quite a bit of money on your part, having some payment arrangements in place can really help you be able to easily pay them off.
The incentive of flexible payment terms for the real estate developers would be that they can sell more property, which is why they can connect you with a more convenient and flexible installment plan.
You Can Earn Money From It in Different Ways
Real estate investments can give you profit in different ways.
You can simply buy real estate, hold it, and then sell it after the value has appreciated over time. However, there are also many other ways you can turn a real estate investment into a profit.
For example, a frequent way that people get profit from the real estate that they purchase is by converting it into a rental property.
What's great about getting a real estate investment that turns into a rental property in the Philippines is that there's still a high demand for rental properties, especially now that there are different types of working arrangements for people these days. Rental yields in the country are still in a relatively positive trend to this day, which is good for people investing in real estate today.

What to Do Before Investing in Real Estate
Now that you know what the potential is available for you if you invest in real estate, you should first prepare before diving into the world of real estate investment. Here are some things to think about first:
Identify the Type of Real Estate to Invest in
There are different types of real estate to invest in and each of them has its pros and cons. Therefore, before you invest in these types of real estate, you should make sure that you do your research and find out which type of real estate is most appealing to you.
If you're indecisive about the type of property you want to invest in, a house and lot is always a good choice as an investment and the reasons why will be covered later in this article.
Choose the Location
Another factor that you should determine before you think about investing in the real estate world would be the location of the property.
Where the property is built can determine many factors of the property. It determines how strategically located it is, how accessible it is, as well as the other establishments that you can market as a benefit or feature that you can sell for the property. That's why you should be mindful of the location of the property that you can get.
Set a Clear Budget
By being realistic with your budget, you won't go over budget and regret the purchase that you made, especially one that's as expensive and costly as a real estate investment. Don't forget to consider the property loans that you can get either from Pag-IBIG or the bank to help determine what your budget really is and widen your choices.
For example, if you get a house and lot for sale Davao City has to offer, you can look at listings that fall within your budget and it will be much easier to narrow down what your choices are.
Study the Market
Given the fact that you're buying real estate as an investment, it makes sense to study the market first. That way, you can have a better understanding of whether this type of property is going to have better chances of providing you with a profit. Doing the research can help reduce the risk that you're going to have if you invest in that real estate.
Why You Should Invest in a House and Lot for Sale Over Other Types of Real Estate
As mentioned before, the type of property that you invest in is one factor that you should determine before investing in real estate. To narrow down your choices, here are some reasons why you should invest in a house and lot as a real estate investment.
Tax Benefits
Buying a house as personal property is a great choice, but if you're getting it as a business investment, there are plenty of tax write-offs that you can have once you turn it into a rental property. 
For example, you can write off the homeowner's association fees, your mortgage interest from the house loan, and even homeowner's insurance costs. Of course, make sure to consult with a tax professional first to better understand what you're liable for and what you're not.
Better Control Over Your Investment
Unlike when you get something like a condo for example as an investment, a house and lot for sale give you more control over what you can do to your investment. You can modify it based on your desires, without feeling too hindered by anything.
It Has the Potential to Give You Regular Cash Flow
If you convert the house and lot that you bought into a rental, you can have regular cash flow already when you find tenants to stay in it. It's one of the best ways to get recurring income for years to come which is why many people like investing in a house and lot, especially when you can rent it for higher rates based on the type of house that you get.
It's a More Secure Type of Investment
Real estate is one of the most secure types of investments there is, but under that, buying a house as an investment is also one of the most secure types of properties to invest in overall. The great thing about a rental house is that if the housing prices inflate, you can raise rental fees as well, even though the initial costs of the house won't increase anyway, even if you're still ongoing with payments.
Diversification of Your Investment Portfolio
If you own a property and have equity in it still, you can use that money to invest in more real estate. You can increase your investment portfolio that way and then you will have more property investments if you want to. You can even use that money to refinance your loan with a new mortgage which will be more favorable to you. You can talk to a real estate investment professional to better understand what this means for you.
They Can Be Quite Affordable
When you purchase a house, one of the first concerns would be its costliness. However, if you are strategic with your purchases or do your research, you'll know that there are plenty of ways for you to get affordable houses. Finding better locations, buying a foreclosed house and flipping it, and more are different ways to find an affordable house and lot to purchase as an investment.
Davao City: The Crown Jewel of Mindanao
Now that you know why a house and lot is a great investment, it's time to figure out the ideal location, and for that, we recommend the Crown Jewel of Mindanao, which is Davao City. Before anything else, though, let's first have an introduction to the city before you think of investing in a Davao property for sale.
History of Davao City
Davao City used to be a lush forest area where the indigenous Lumad people used to reside. As it grew, it became a bustling town that only became a charter city during the American period of administration.
It became an official city in Mindanao after Zamboanga City and it was inaugurated by the late President Manuel L. Quezon back on October 16, 1936.
Current State of Davao City
Nowadays, this bustling city is anything but a small town. Now, it's the third most populous city in the entire country. It also is now a hub of all things commerce, business, and trading in the entire region of Mindanao.
Aside from those, it's also where the highest mountain of the country is, which is Mount Apo. It also has the nickname of the "Chocolate Capital of the Philippines," as well as the "Durian Capital of the Philippines."
Davao Property for Sale: Why This Is a Good Location For a Real Estate Investment
Now that you know a bit more about what this city is all about, it's time to discuss why exactly you should invest in real estate that comes from this city.
Presence of Business and Development Hubs in the City
Davao City is becoming an increasingly active hub of business, trade, and commercial activity in the entire Southern region of the country. Even though it's continuously growing right now, there's still a wide room for growth for this city. Therefore, if you hop on the "trend" now, you can reap the benefits of the continued development of this city as your property would also increase in value because of it.
Accessibility
Another advantage to getting a house for sale in Davao City is that it's a pretty accessible city. You can reach it by air, by sea, or by land, no matter what your preference may be. Thus, if you get property from this city, you can enjoy the ease of transportation.
Also, given the number of commercial properties in this area, a house from here would be strategically located no matter what to be able to reap the benefits of being near these establishments.
The City Has Both Urban Features and a Rural Environment
A huge chunk of the city is actually covered in greeneries despite being such an active commercial area. Thus, nature-lovers and the tourism industry are active in this city. It can serve all of your needs while still being relatively quiet if you want it to be.
It's the Regional Center of Southern Philippines
Another reason why you should invest in a house and lot for sale in Davao City is because of the fact that it is and will continue to be the regional center of the Southern region of the country. Due to this, there will be many property investors and more who will be interested in staking their claim here and of the opportunities available in this city.
Thus, if you get property from here, your investment can reap the benefits of the growth and activities commercially that this city has.
It Has an Active Tourism Industry
This city has plenty of tourist attractions that attract both domestic and international tourists to its borders. Given this reason, if you invest in real estate to specifically cater to the tourists from this city, you will have plenty of opportunities available given how active the tourism activities are in this city.
How Much is A House and Lot for Sale in Davao City?
After you know the benefits of investing in property from Davao City, it's time to answer one of the most critical questions there is for this: how much does it cost to buy a house and lot for sale Davao City offers? Well, here are a few listings that can give you an idea.
Bank Foreclosed, House and Lot in Camella, Cerritos Brgy. Sto Niño by Deborrah Benitez @debbie_benitez
When looking for an affordable house in Davao, one of the best options out there would be a foreclosed house and lot for sale in Davao City and this is an example of that. This 2BR property has 46-square meters (sqm.) of floor space and costs PHP 2,208,000 overall.
3 Storey House and Lot In Bangkal Davao City by Joan Quimequime @joan.quimequime
You can also get a 3-story pre-owned home for PHP 3,500,000 that comes with 150-sqm. in floor area and is even semi-furnished for your convenience.
FREYA – Camella Home in Davao by Rosalina Giltura @rosalina.giltura
There are plenty of houses available for purchase that come from real estate developers such as Camella Homes and this is one example. This PHP 7,096,825 property has two stories and is a 3BR that comes with a 142-sqm. floor area and 121-sqm. lot area.
Conclusion
There are plenty of real estate opportunities available in Davao City. As the city continues its upward trajectory of commercial, residential, and business development, you will wish that you invested in real estate from this city sooner.
You can peruse some of the property listings available on the Carousell website to find out what options are there that you can invest in, so take your time until you find the property that looks most promising to you. Good luck, and happy searching!