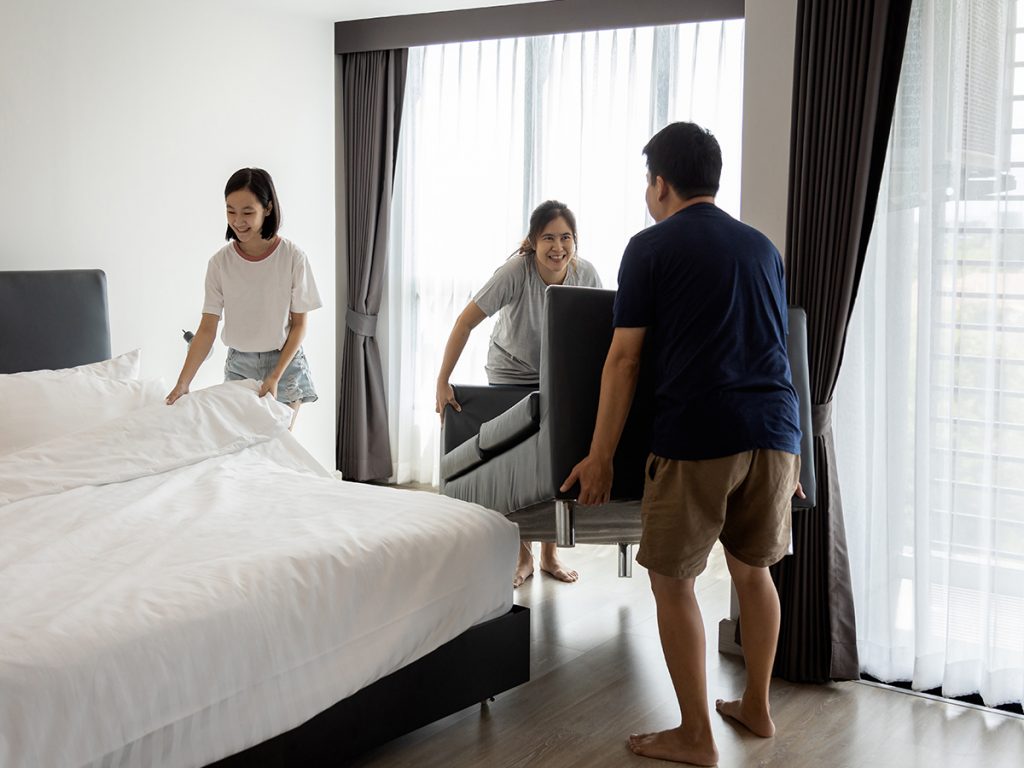 Is owning a condominium in the Philippines just a dream, or are there ways you can save up and afford a beautiful luxury apartment of your own?
You probably already know the perks of living the urban lifestyle at its peak. Instead, what we want to focus on today is how you can go about finding and affording such a lifestyle. Unlike buying a house, there are other things to consider when buying a cheap condominium for sale.
Thankfully, it doesn't have to mean busting a hole in your bank account or chalking up a pile of debt. With the right strategies in place, you can land yourself a prime spot in the city – and all it takes is some clever maneuvering.
1. Scout for Good Locations
When looking for an affordable condo, start by scouting for suitable locations. One can find affordable condos in overly popular areas like Makati or Fort Bonifacio Global City too. These central districts are often overpriced because of higher demand, which can be discouraging, but there are certain places in Makati where you can crack the best deals.
Condo units in less-popular and less-discovered areas are much easier to come by and can cost as much as 30% to 40% lower than the average price per square meter (sqm) for prime locations. Compare venues based on location, distance from city centers, and the number of public transport connections in that area.
You'll find most condos near the business district, where the shopping malls and major amenities are in the city's master plan. This tends to push the prices of condo units up. However, by monitoring the market and the city's long-term goals, you can begin looking for locations that aren't as developed but have such long-term potential. No doubt, they aren't as easy to come by, but your research and efforts will pay off in the long run.
2. Condominium for Sale
The next thing you'll want to do is to search for units that fall under the "property for sale" bracket where the developer or existing owner urgently needs to sell them.
Some developers start with higher selling prices for their new units to make a better profit. And after the initial selling period is over, they now need to sell off the balance units which means you can get a much better deal.
Another alternative is to consider pre-owned condos. These units are often already furnished and come with appliances, which saves you time and money having to decorate. Plus, if there were any defects or problems with the condo, the previous owner would already have fixed them – so you don't have to deal with them.
3. Go for a Smaller Size Unit
If your goal is to reduce your overall cost, one option is to consider a smaller condo unit. Although this goes against what many people might believe – that bigger is always better – it's crucial to buy within your means for the tighter budget buyer. After all, a larger unit would add up to an overall bigger budget required.
For example, a one-bedroom condo for sale will usually be more affordable than a two-bedroom unit in the same building and area. And, if you're looking to pinch pennies, you can even find studio apartments that are much cheaper than even a one-bedroom option. Just make sure that the size of the unit is comfortable enough for you and your family's needs.
4. Consider Shared Facilities
Another way to save money on your condo purchase is to opt for a building that has shared facilities. This means that you'll be living in a building with other residents, and you'll be sharing things like a swimming pool, gym, or garden.
Not only does this save you money on the cost of the condo unit, but it also cuts down on monthly fees – sometimes by as much as 50%. So if you're not too fussed about having all the mod-cons in your own home, this could be a great way to save some cash.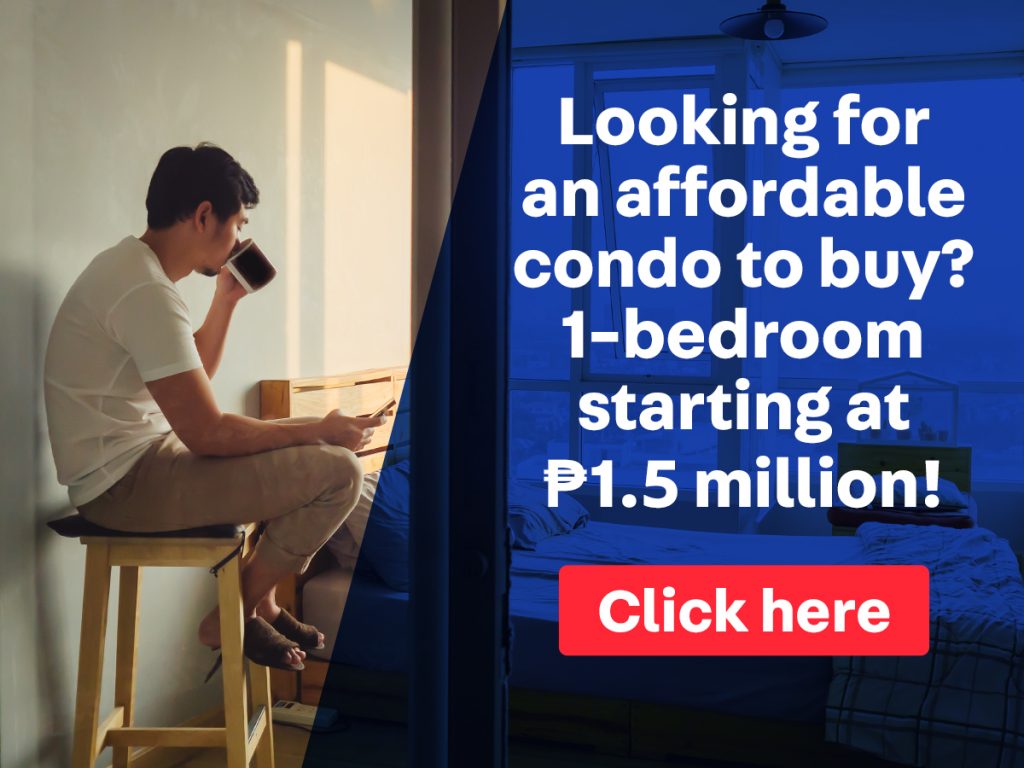 5. Negotiate
Believe it or not, you can negotiate the price of your condo unit – even after you've made an offer! As with the sale of any item, it's about creating a win-win situation where both buyer and seller are satisfied with the outcome.
A condo unit is no different.
This is why sometimes it pays to work with a real estate broker when looking for property in the Philippines. Not only are they able to help you, scout, for a unit in the right location, they can also help negotiate the best possible price.
A good realtor is experienced and knows how to put their clients' interests first. By being upfront with them and letting them know your expectations, budget, and goals, they'll be in a better position to help you.
And as seasoned sales negotiators, they'll know how to advise and help you during the negotiation process. This is the critical part that can help you save a significant amount of money with the right strategy and tactics.
6. Ensure Long Term Value
One way to ensure that your condo will increase in value over time is by choosing a pre-owned condo unit from a known developer with a good portfolio. As the saying goes, you get what you pay for. An established developer would use quality building materials like quality marble and granite floors. These durable finishes will not only look great for many years but also go against wear and tear – in the long-term, you'll save a tidy amount as there are fewer maintenance costs to worry about.
At the same time, a well-kept and maintained condo unit will appreciate and makes it easier to demand a better price when you're ready to sell. Some condo investors leverage their units to flip and upgrade to a better unit each time.
Another value-adding thing to consider is the nearby amenities such as schools, hospitals, and shopping malls. A condo unit doesn't just appreciate because of its name or its developers'. But because of the quality of life, it brings to its owners. And having good amenities in the neighborhood is a fantastic way to let your unit naturally appreciate. This seemingly simple fact helps keep your property in higher demand, especially for those who need these nearby services.
7. Consider the Renovations
If you're planning to sell your existing place to raise some funds for your purchase, you may want to consider a portion of it for renovations. While it may seem strange to renovate the place you're about to sell; your investment might reap multiple rewards very quickly.
Bringing your place up to speed with more modern designs will help bring up your house's value. This allows you to make it more premium and fetch a higher asking price. Everyone loves buying something that feels new and looks fantastic. Just because you're selling your place doesn't mean leaving it alone and not "sprucing" up the current look and feel.
However, don't go overboard because there is such a thing as too many improvements!
Your goal is just to make it presentable and enough to get you a selling price that is way higher than your investment for the renovation. You don't have to do a significant makeover with new furniture and all that. Just some simple touch-up or fixing broken structures is enough.
8. Finally, Plan Ahead!
To buy a condo unit is no small investment, so it pays to plan and think carefully about your purchase before actually taking the plunge. This way, there'll be less chance of you making costly mistakes such as investing in an older building with outdated facilities or choosing one located in hard-to-sell areas without any nearby amenities.
When buying a property like this, it is better to pay more than settle for something that isn't suitable or doesn't meet your needs now or in the future. So always try and choose wisely when purchasing a condo to meet your needs today and in the future.
How Much Salary Do I Need to Buy a Condo?
One of the biggest misconceptions people have when buying property is that only high-income earners can purchase real estate. The truth is you can buy a condo unit with as little as Php 16,000 monthly.
You do not need a huge salary to purchase a condo with proper planning. Some units offer financing at a 0% interest rate for first-time home buyers. So don't be discouraged if you're not a high-income earner yet. Instead, you might want to speak with a real estate professional who can share specific strategies to grow your assets and upgrade to a better unit over time. 
You'll undoubtedly need to do proper budgeting and financial planning, but it is possible. Especially with the tips and advice, we've shared earlier.
Is It Worth Buying a Pre-Owned Condo in the Philippines?
The answer to this question largely depends on your situation and needs. If you're looking for a place to stay, a condo unit is a good choice. It's more affordable than buying a house, and you'll have fewer responsibilities when it comes to maintenance and repairs.
However, if you're thinking of buying a condo as an investment, it might not be the best decision. The reason for this is that the rental market in the Philippines is relatively weak, and it may be challenging to find tenants. Additionally, the appreciation rate for condos is usually much slower than for houses.
So if you're looking for a long-term investment, buying a property like this may not be the best option. But if you're looking for a place to stay in the short term, then a condo is a good choice.
Now that you have all of this valuable information, it's time to sit down and make a decision. Will you be buying your very first condo unit soon? If so, remember to use these tips as a guide!
And if you're still not sure, we've many experienced realtors on our platform who will be happy to advise you. Simply drop them a message to start a conversation.