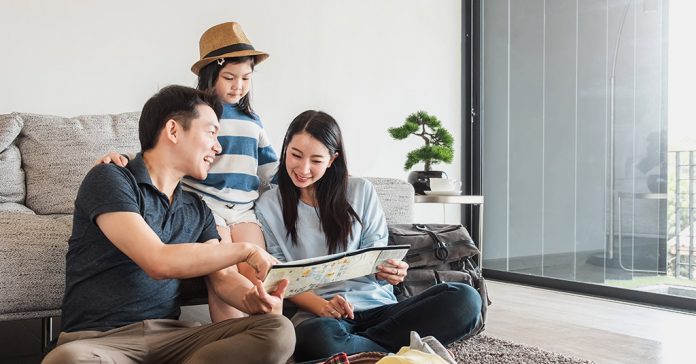 Introduction

Why Should You Invest in a Condo?

Active Preservation of the Condo's Value as an Investment

Different Ways to Get Profit From a Condo

Built-In Access to Amenities

Strategically Located Condos Can Have Higher Resale Value and Demand

More Affordable

Automated Exterior Maintenance

Things to Consider Before Investing in a Condo

Location of the Condo Development

Condo Rules and Regulations

Your Investment Budget

Hold Strategy

Leverage Options

Taguig City: Home of the Leading Financial Hubs of the Country

History of Taguig

The Present

Bonifacio Global City

Pros of Investing in a Condo in Taguig Over Other Cities

Luxury Communities

Access to Dining and Leisure Establishments

Close Proximity to an Active Business District

Easy Transportation

World-Class Amenities and Utilities

How Much Would a Taguig Condo for Sale Be Worth?

Conclusion
Pros of Investing in a Condo in Taguig Over Other Cities
Investments are a great way to grow your wealth. There are long-term investments that will take time to grow. Investments are not just about the money you can make, but also about the money you save.
Investments can be a little scary sometimes because they require some knowledge of what you're doing. But, if you learn how to invest and put in the work to make it happen, it will be worth it in the end.
With that said, owning a condo is an investment that many people are interested in. Buying a condo is a great investment, especially if you are looking for something that will appreciate in value and it can be an even more profitable pursuit if you're mindful of the location of the condo.
Given that reason, this article will help you better understand why you should consider investing in a condo in Taguig over any other city in the Philippines.
Why Should You Invest in a Condo?
Before we get into the nitty-gritty of what makes a condo investment in condo worthwhile, let's first highlight just why you should choose a condo over any other property type as an investment.
Active Preservation of the Condo's Value as an Investment
One thing that you will note once you own a condo is that you have to follow certain guidelines and regulations that the development has regarding any changes and modifications to your unit. These rules are in place to ensure that none of the units would end up neglected by its owners to the point where it starts affecting the value of the units around it.
Although the rules in place when you own a condo feel more stringent than if you own other types of property investments, it pays off in terms of preserving your condo's value. Potential buyers or potential tenants won't be deterred from doing business with you.
Different Ways to Get Profit from a Condo
Another reason why you would want to get a condo is because of the different ways for you to turn it into a profitable business.
There are two main ways for people to earn money from investing in a condo. First off, you can convert the unit into a rental property and lease it out to tenants. The other way is to hold onto the unit until the property has risen in price.
The first method is great for people who are looking for a regular cash flow. The latter is best for a potentially larger profit, but requires a long-term commitment or wait.
Built-In Access to Amenities
Most if not all of the condo developments would usually come with built-in facilities or amenities that make living here comfortable. The most common ones that you can expect to see would be a gym facility, access to a pool, and a lounge area. Some even provide a jogging path and many other amenities.
Once you own a unit from these property developers' condominiums, you can immediately enjoy access to said amenities and facilities. If you have a tenant, they, too, can have access to said amenities as long as you set things up first.
Strategically Located Condos Can Have Higher Resale Value and Demand
One reason why you should consider investing in a condo is because of how much demand there is for said property right now. There are still plenty of people interested in buying a condo or even renting one. Thus, if you buy a unit from a strategic location even, you will have plenty of people eyeing your unit.
By having a unit in a strategic location, there's a higher possibility of your unit having a higher resale value as well as strong demand for it. Therefore, you won't have a difficult time reselling it or finding tenants for it.

More Affordable
Unlike other types of property that you can invest in, condo units usually have many that are more affordable. That's why it can be a great first real estate investment for someone who hasn't done so before. For people who want to be property owners, it's easier to break into this type of investment by getting a condo.
Once you do, it will be easier for you to build it up and then slowly increase the number of property investments that you have. Plus, there are fewer maintenance fees to worry about which adds to the affordability of a condo investment.
Automated Exterior Maintenance
As mentioned above, owning a condo means that you have to worry less about maintenance issues. That's because all you really have to concern yourself with is the inside of your unit. Other than that, you won't have to worry about the upkeep of the outside of the condo/s you own.
The development has staff on-hand that will do the work for you, such as landscaping, maintenance of the amenities, and many more. There are also security teams on hand that can help you feel safer and more secure.
Things to Consider Before Investing in a Condo
Now that you know the advantages of investing in a condo, you might be itching to start. However, there are a few things that you have to keep in mind first before you dive into condo investments. Here are a few of them.
Location of the Condo Development
Location. Location. Location.
That's what famed UK real estate specialist and tycoon Lord Harold Samuel says are the three things that matter in a property, and it makes sense. That's why you find 20-something square meter units costing millions despite the size: it's all because of their location.
Therefore, if you plan on buying a condo unit as a real estate investment then make sure that you have a good idea of where said condo development is built. (That's why we recommend that you check out any condo for sale Taguig has to offer.)
Condo Rules and Regulations
When you're buying a condo, you have to know that it's unlike buying other types of property in that you are also committing to the homeowner's association (HOA) responsible for the overall maintenance of the rest of the condo. Although it's expected that when you own a condo you'll have to pay the HOA fee, there are a few that you should keep an eye out for.
For example, you want to avoid condos that come with special assessment fees outside of the ones included in the HOA fee. That fee is used to pay for repairs to the building and they're mandatory, so make sure that you get a condo from a well-constructed and reputable developer.
Your Investment Budget
Another important factor to consider before investing in a condo would be your budget for the investment. Make sure to compute the expected costs of the investment, including what you have if you get a loan and use leverage. Once you have a clear idea of how much you're working with, you can start strategizing better.
Don't forget to think about the costs outside of the initial investment for the condo unit payment. Possible renovations, pieces of furniture, and other fees should also be factored into your decision.
Hold Strategy
Some people buy a condo as an investment to turn into a rental property. Some people are planning to resell it. Others plan to do both. If you're planning to, in some way, hold the condo unit until it appreciates in value before selling it off, then you have to be clear with your hold strategy.
Do note that condos usually take at least five years to really have a significant increase in value. Thus, you have to keep in mind how long you plan on holding the unit so that you aren't blindsided by how long it takes to grow.
Leverage Options
If you have the money, you can go ahead with investing in a condo. However, you can also borrow money to get the most out of your investment.
For example, instead of buying just one unit worth PHP 2,000,000 with 50% of it funded from your cash and 50% from your loan, you can borrow money from the bank to buy two units worth PHP 1,000,000. That way, you have more investments.
Of course, you want to make sure that you know exactly what you're doing so that you don't regret your decision.
Taguig City: Home of the Leading Financial Hub of the Country
As mentioned before, the location of the condo unit is critical to the success of your property investment. With that said, there are plenty of locations that have condo investments available. For this article, though, we say that Taguig City is a great place to invest condos in. Before we dive deep into that, let's first introduce you to what this city is about.
History of Taguig
Back in the day, the people from this city are known for being excellent rice threshers. That's why the area was called "pook ng mga taga-giik," with taga-giik meaning rice threshers. This term is most likely where the city's name came from.
Back in the year 1998, there was a bill that had pushed for the cityhood of the Taguig municipality. It was only until December 8, 2004, that the municipality of Taguig became a city.
The Present
Nowadays, the city has 28 barangays and is becoming a community filled with luxurious establishments and buildings. There is an active pursuit for the city to become a city that has both modern conveniences without lacking green spaces, making for a well-rounded city that is comfortable to live in and still has commercial activities and business opportunities available.
Bonifacio Global City
The most famous district of Taguig City would be the Bonifacio Global City or BGC for short. Back in the day, this area used to be a part of the Philippine Army's camp. However, when the land was sold off, this district experienced massive commercial and business development.
Nowadays, this part of Taguig is known for being the heart of the city's financial and lifestyle district.
Pros of Investing in a Condo in Taguig Over Other Cities
Since you know the value of investing in a condo and also know more about what makes Taguig interesting, it's now time to understand what the pros are of investing in a Taguig condo.
Luxury Communities
When you buy a condo from Taguig City, you're going to find that there are plenty of luxury communities around the city. That means that your condo, by virtue of being around this area, will be elevated to a somewhat higher status. Thus, you would be able to resale your condo for a much higher price point.
Aside from that, the community also means that you have plenty of nearby luxurious amenities throughout the city.
Access to Dining and Leisure Establishments
Taguig is a massive lifestyle hub and has plenty of districts that cater to people looking for a more leisurely lifestyle. Thus, if you buy a Taguig condo for sale, your unit will be within close proximity to plenty of dining and leisure establishments that can be appealing to people who want to buy or rent a unit from this city.
Some of the establishments that you can enjoy nearby are a famous mall that has a canal built into it along with other shopping centers, picturesque restaurants, and cafes, and even attractions like a museum and parks are in here.
Close Proximity to An Active Business District
With the presence of BGC in this district alone, many of the units that you can buy from this city would be near a major business center. Therefore, young professionals or veteran career people will surely be on the lookout for condos that they can buy or rent from this city. You will have more prospects to sell to when the time comes.
Easy Transportation
Whether you're driving a private vehicle or thinking of using public transportation, it's quite easy to move around the roads of Taguig. There are clear offloading and loading areas throughout the city and you can find plenty of public transportation offers available. Plus, some of the condos in Taguig come with the option of parking space so you can easily bring your private vehicle with you.
World-Class Amenities and Units
Given the rapid growth and continued development of Taguig, many world-class property developers are interested in investing in this city. That's why many of the units that you can buy from this city are from some of these top developers that can ensure the quality of the units that you buy and can also increase the value of your unit over time.
How Much Would a Taguig Condo for Sale Be Worth?
Since you now have many of the key details that you need to know about when investing in a condo from Taguig City, your next question is likely the cost of investing in a condo from this city.
To answer this question, here are some of the condo listings that you can find in this area.
CONDO FOR SALE in THE VICEROY TOWER 4 by Jaymie Montillano @miemontillano-29647
This studio unit that comes fully furnished costs around PHP 3,500,000 and is about 23-sqm. in floor area. It's perfect for someone looking for a condo to begin their real estate investments in.
Condo for sale BGC The Fort Residences 1BR fully furnished by The Lead Realty @theleadrealty
For a mid-range type of condo for sale Taguig can offer, this 1BR 79-sqm. unit is an excellent choice. It costs around PHP 15,500,000 and it comes fully furnished.
Prime Penthouse unit in Park Triangle Residences with amazing views by Cynthia Palad-Yap @cynchyap
If you are looking for a high-end or luxurious type of condo, then a penthouse unit is the one for you. This unit comes with 4BR, is pet-friendly, and is pre-selling. It costs around PHP 80,000,000 overall.
Conclusion
Taguig City is one of Metro Manila's gem neighborhoods that has everything that you need and more. It's certainly a place to feel comfortable while also being aware of the undercurrent of growth and development that the city is continuously undergoing. You'll definitely want to invest in a Taguig condo because of this.
Given that investing in real estate like this is always a major decision, you can always take your time by looking at the condo listings available on the Carousell website until you find the unit that you just want to get.
Hope you find your condo investment soon and may you have a profitable investment ahead of you!