Shine a Spotlight on Your Listing
To boost your listing over a longer period, turn to Carousell Spotlight. Secure fixed slots to show your listings to buyers searching for listings like yours. Pay only after buyers click in real time.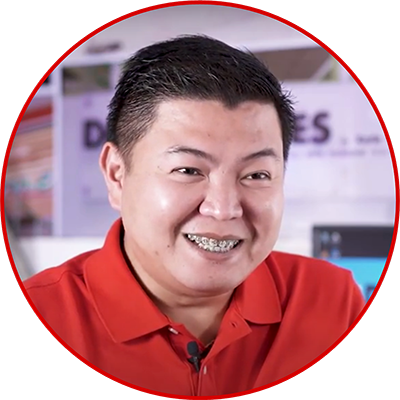 " If you want to be on top, you need to avail the Spotlight feature. It will highlight your business. It will separate you among the competition of others… The return of investment is the sky's the limit. "

– Michael Miranda of @iprintadvertisingservices
How does Spotlight work?
Hit the "Promote" button on your listing, and then "Spotlight" to start customizing the options to maximize your reach.
Check out how you can Spotlight via web.
Supercharge your Spotlight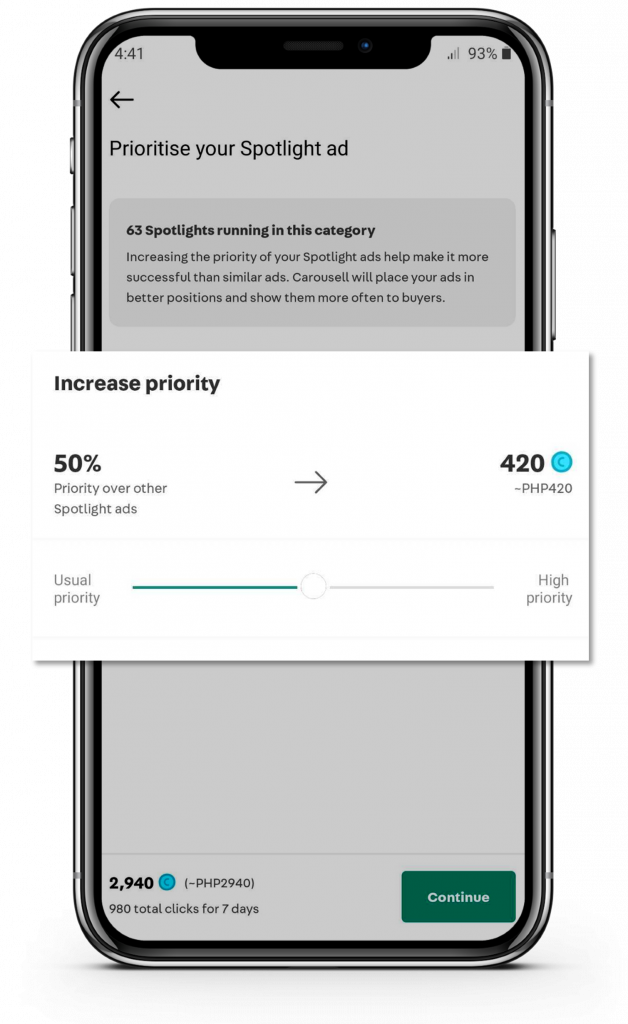 Give your business an edge with Priority
Under "Prioritize your Spotlight Ad", you'll see how many other Spotlight Ads are running in the category of your choice. Moving your slider allows you to decide how much more you want your Spotlight to stand out.
You can have up to "100% priority" over other Spotlight Ads. Move the slider to see the number of Coins required to secure the most prominent positions
When should you Spotlight?
With millions of listings on our platform, reach is key to your success. A Spotlight Ad works best if you:
Have multiple items to sell and want to advertise for several days at a go

Want to target users who may be interested in your item, no matter which category they are browsing in

Want a constant stream of visibility for a wide range of products.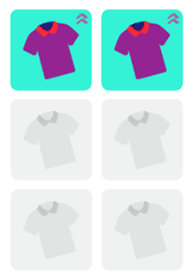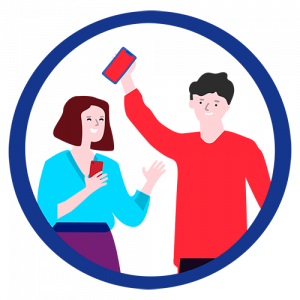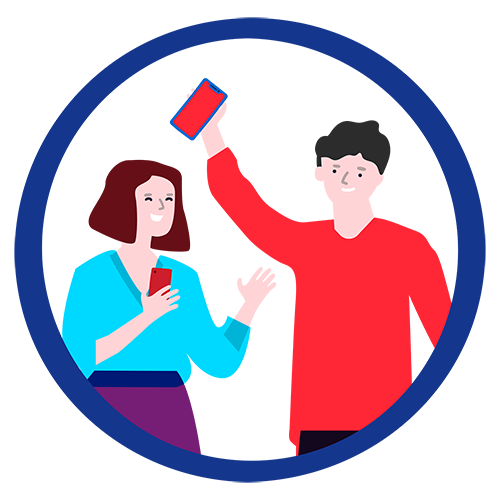 Pro Tip:
Sometimes, it's a hassle to repetitively buy multiple Bumps and Spotlight. We want to help you with that through our Package.
Package is a new type of visibility feature that contains two separate products, which are bumps and Spotlight.
Your Investment

A Spotlight Ad can run from 3 to 30 days, and is purchased using Carousell Coins. You can buy Coins in bulk to earn discounts.

The price of a Spotlight Ad can vary slightly based on traffic and category.

Strong demand can also cause small increases in price. This prevents too many ads from competing for prominence, and ensures that your listing's reach is maximized.