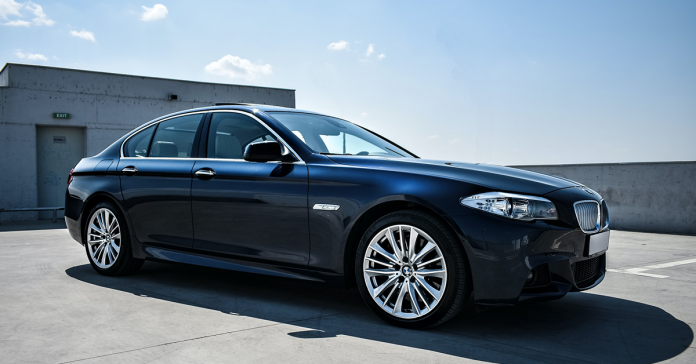 Thinking about how to sell a used car on your own might be daunting, but don't fret! It's actually not that complicated if you're planning to DIY the selling process. This way, you'll get to save on agent fees (more savings to buy your new car?), and you'll still get to continue driving your car while waiting for an interested buyer.
Many car buyers in the Philippines, first-time or not, consider used cars as a good choice too. Especially during a pandemic, there has been a shift in the preferences of car buyers to buy second hand cars over new cars to save more money. Check out our guide below on how you can get started.
How to sell a used car on your own:
1. Decide on the selling price of your car
2. List your used car for sale
3. Arrange car viewings with prospective buyers
4. Get the payment to issue a payment receipt and deed of sale
5. Settle any outstanding vehicle loan on your car
6. Hand over the keys

1. Decide on the selling price of your car
Price your car too high and it'll be hard for you to attract buyers; price it too low and you'd be at the losing end. There's no exact science to finding that sweet spot when it comes to setting a selling price for your car, but you can do some research to get a rough estimate.
First, do a quick search on platforms like Carousell to check out how other direct sellers are pricing their cars. This gives you an idea of the market depreciation rate and market value of your car.
Of course, cars of the same model and make could vary in price depending on a whole ton of factors like their age, mileage, condition, and modifications. Read the description in each listing to see how the sellers justify their asking price. For instance, has the car been freshly modified with brand new aftermarket parts, hence the higher price?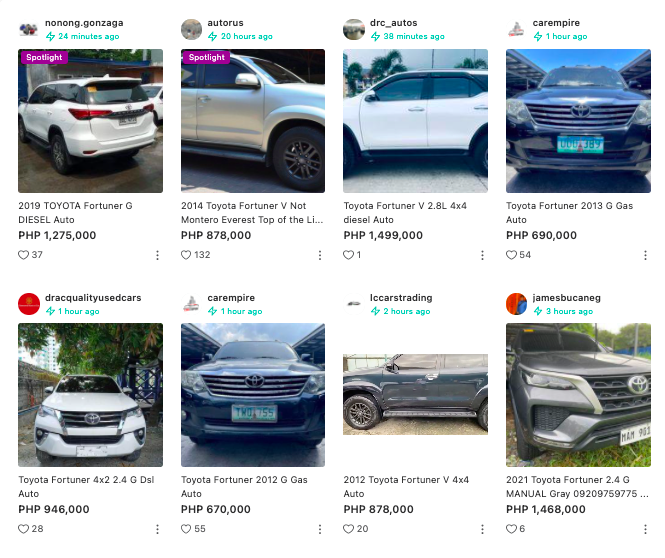 2. List your used car for sale
A car is a big purchase, so be sure you're giving as many useful details to potential buyers when you post it up for sale on online platforms like Carousell.
Other than the basics like the make, model, and submodel of your car, also include information when you sell your used car such as:
Transmission: Auto or manual?
Badge/ trim: Is your car a special edition?
Specifications: Engine capacity? Maximum power output?
Age: Original registration date
Certificate of Registration (CR)
Latest Official Receipt of Payment (OR)
A blank deed of sale 
The number of previous owners
Condition: How often is the car serviced, and when was the last time?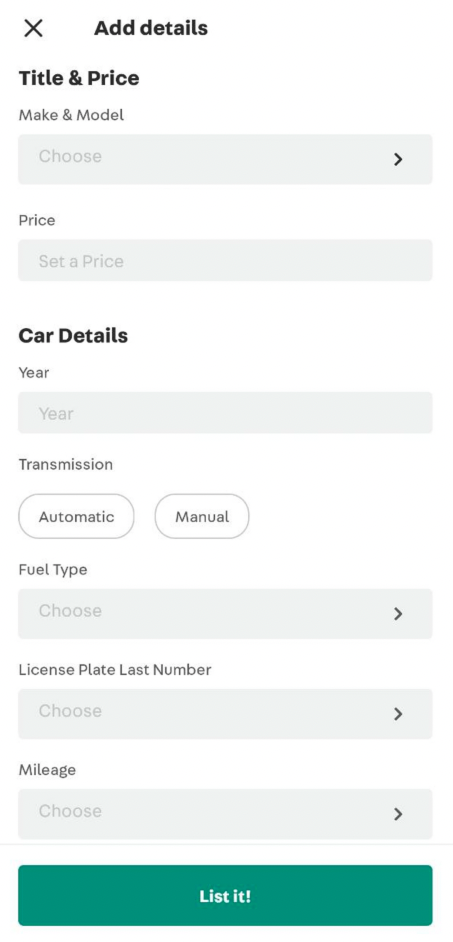 Other tips on how to sell a used car:
If you have previous receipts or service records to prove you took good care of your car, all the better!

Also, if you want to assure your potential buyer that the used car you are selling is cleared from any crime, it will also be worth it to get a clearance certificate from the Philippine National Police Traffic Management Group. 
3. Arrange car viewings with prospective buyers 
So you've listed your car for sale and received enquiries from a bunch of interested car buyers. Now is your ride's real time to shine!
When arranging car viewings with prospective buyers, be sure to allow ample time for each of them to give the car a thorough check-through and test drive. Say, a good 1-1.5 hours.
Another tip: You might also want to pre-plan the test drive route. Identify a road that you know will be relatively empty during the test drive so that the buyer can concentrate on the performance of the car.
However, while we're in the middle of a pandemic and social distancing guidelines present expect that buyers will be doing a lot of car shopping online. Don't fret as potential buyers reach out to you inquiries via chat or calls and only meet the buyer upon purchase of the car.

4. When you get the payment, issue a payment receipt and deed of sale
A verbal agreement isn't legally binding, so if the buyer is ready to call dibs, collect a deposit (there's no stipulated amount – however much both you and the buyer are comfortable with!) and issue them a payment receipt as well as deed of sale, which acts as the 'contract' of the sale. This should also indicate the agreed price and the handover date of the car you are selling.
It's then the buyer's job to secure a car loan if they need one. As for yourself, you'll need to have paid off any outstanding vehicle loan on your car. Which is our next point…
5. Settle any outstanding vehicle loan on your car
If you got a loan when purchasing your car, you'll have to pay it off in full before selling your used car.
If you've got enough cash on hand to do so, great! This step will be rather straightforward – simply contact the bank or loan institution to pay off your loan. Note that there may be additional fees for early loan repayment.
Otherwise, there are several ways you can settle your outstanding vehicle loan. For instance, you can refinance your car loan i.e. secure another loan to pay your existing loan off, or transfer the loan to your credit card (subject to the credit card provider and your credit limit).
6. Hand over the keys
Time to say goodbye to your ride – it's time to hand over the car keys to its new owner.
Both parties should also sign a vehicle handover form, just so the entire transaction is accurately recorded in writing.
Sold!
And that's it, you've successfully sold your car.
Bonus tips on how to sell a used car:
For easy reference, here are samples of templates/documents you can use when completing the sale.
Now that you've got a better idea of how to sell your used car to a direct buyer, perhaps it's time to see how other sellers are doing it on Carousell, or start listing your car for sale too?
Good luck and we hope you'll get to sell your car, at the best price soon! 🙂