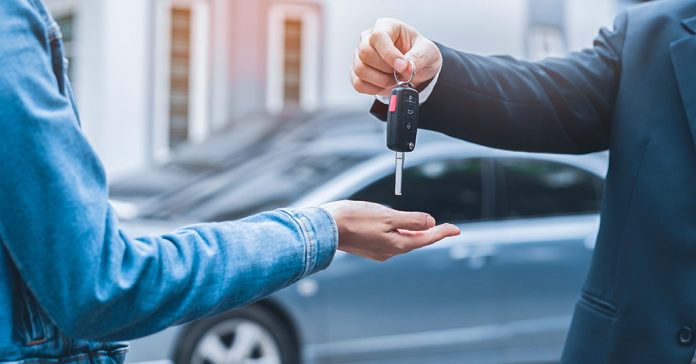 Traveling the roads of the Philippines, especially when you're anywhere near the metropolitan areas, is always a challenge due to the traffic. However, one way that people have circumvented that traffic is by opting to get a motorcycle instead of a car.
An added benefit of buying a motorcycle instead of a car is that it's much cheaper, so many more households would be able to afford it than a car. That way, they have alternative transportation options rather than just commuting.
When you're on the lookout for a motorcycle, you will encounter plenty of used motorcycle options as well. You don't have to buy a new one to be able to enjoy the benefits of owning a motorcycle. Therefore, this article will cover all the things you need to know on how to buy a used motorcycle in the Philippines.
If you're interested in buying a used motorcycle but don't have any know-how on how to go about it, then read on.
Why You Should Buy a Used Motorcycle
Before we give you more tips and information about all you need to know when buying a used motorcycle, let's first cover why you should buy a used motorcycle in the first place. If there are new motorcycles available, why should you buy them second-hand? Well, there are plenty of reasons why this option is a great choice.
Buying a used motorcycle is a great way to save money and still get the bike that you want. You may not be able to afford the newest model, but with used motorcycles, you can get the bike you want at an affordable price.
Moreover, buying a used bike means less pollution because you're not adding another vehicle to the already polluted streets.
Lastly, there are many benefits of buying a used bike over a new one including lower insurance rates, lower maintenance costs, and higher resale value in the event that you decide to sell your bike down the line.
Given all of these benefits, buying a used motorcycle doesn't necessarily mean that you are losing out. It simply means that you get different advantages with it compared to buying a new motorcycle.
How to Buy a Used Motorcycle in the Philippines
Now that you know the advantages of buying a used motorcycle, it's time to step forward and get on with buying the used motorcycle for you. With that in mind, here are the steps you need to take to be able to become a used motorcycle owner.
Step 1: Identify What You're Looking For in a Motorcycle
When you're buying a motorcycle, even if it's used, you have to have a clear idea of what it is that you're looking for. Otherwise, it's going to take you way longer than it should to find and buy a motorcycle. You might even miss out on good options because it took you too long to decide. Therefore, you should do your research and figure out what you need out of a motorcycle.
The factors that you should consider when looking for a motorcycle would be:
Your budget

Your lifestyle

How you intend to use your motorcycle

The model of the motorcycle

The kind of motorcycle
Once you have a clear idea of these factors, it will be a lot easier for you to go look for the motorcycle that best fits your needs.
Step 2: Find the Used Motorcycle You Want to Buy
Now that you know what it is that you're looking for, it's time to search for it. There are many options for you to choose from on where you can buy a used motorcycle.
One of the choices where you can buy a used motorcycle would be on online listings such as on Carousell. There are tons of motorcycles for sale available for purchase from here consolidated in one place. Plus, there are filters to help you narrow down the search results based on specific factors. Thus, making it a lot faster to see which motorcycles are fit for your needs.
You can even use the platform to get in touch directly with the seller using the chat feature on the website so you can negotiate there instead.
Another easy way to find a used motorcycle that you want to buy is by consulting with your personal network. It becomes a lot easier to trust a seller when you know them personally. Plus, it may be easier to haggle or get used motorcycles for a lower price if you are buying them from someone you know.
Step 3: Talk to the Seller
After you're sure that you found the motorcycle that you want to buy or have at least narrowed it down, the next step is to talk to the seller.
Talking to the seller is a crucial part of the purchasing process because you will need to ask a lot more questions when buying a used motorcycle than when you're buying a new one. Asking the right questions will help you figure out whether the used motorcycle is something worth buying or not.
Questions to Ask the Seller When Buying a Used Motorcycle
When you're negotiating with the seller, or simply checking out the used motorcycle, use this chance to ask all the questions so that you can vet whether the motorcycle will be worthwhile and won't be a pain for you in the long run. 
Here are some important questions that you should be asking a seller before you commit to buying the used motorcycle that they have:
Do they have the title of the motorcycle and is it under their name?

How many mileage does the motorcycle have?

Have you had the motorcycle serviced in the dealership or at a repair shop? When was it?

Do they have service records of the motorcycle?

Who was using the motorcycle the most?

How often did the seller use the motorcycle?

Why do they want to sell the motorcycle?

How long have they owned the motorcycle?

Does the bike have any issues?
These questions will make it easier for you to discern not only the trustworthiness of the seller but also of the reliability of the motorcycle itself. Don't be hesitant asking these questions since you're spending money on this afterall. Of course, you also have to set realistic expectations if you're going to get a bike for a really cheap price.
Step 4: Prepare Your Documents
Some people, especially those who opt to buy a used motorcycle from a friend or a family member, tend to skip the transferring of titles part. However, for your sake and to reduce headaches in the future, it's best to transfer the title to your name as soon as you can.
The paperwork that you need to prepare would be the following:
A closed Deed of Sale

Valid IDs
Before you meetup with the seller to check on the motorcycle for yourself, it's a good idea to prepare the documents so that the rest of the process is smooth sailing.
Step 5: Arrange a Meet-Up
Once you're good to go, schedule a meet-up with the seller. Ideally, it should be in a place where you can easily test drive the motorcycle as well. Also, it would be best if the person you're dealing with and meeting up with is the person whose name is on the title of the motorcycle so that there are fewer back-and-forth between you.
You should also notify the seller who you're coming with, like if you're coming with a mechanic that you trust.
Step 6: Inspect the Bike and the Paperwork
Now that you're in the meetup with the seller, you can use this opportunity to ask them the questions if you haven't yet. Also, the reason why you're meeting up with them is to check and inspect the bike and ensure that everything is in top order, including the paperwork.
In terms of the paperwork, make sure that the name on the Official Receipt and Certificate of Registration or OR and CR would be the same name on the Deed of Sale as well as on the Valid IDs that they present. Don't forget to make them sign the multiple photocopies of the Valid IDs.
What to inspect in a used motorcycle before buying?
As for the inspection of the bike, here are some things that you should check if you're going to do the inspection yourself:
The Engine

Tires and Wheels

The Chassis

The Clutch System

Handbrakes

The seating

Exhaust system

Suspension

Break system

The exterior of the motorcycle
Check to make sure that they aren't hiding any scratches from accidents through maybe strategic placements of stickers. Aside from checking the motorcycle, you should also make sure that you get to test drive the bike. Either you or the current seller should do it.
Make sure that you get to inspect the motorcycle while it's still cold and not when the engine is running because you want to see how it starts as well.
Step 7: Settle on the Price
If you've had discussions with the seller and have confirmed that you will be buying their motorcycle, then now is the time to settle on the price.
One benefit of buying a used motorcycle is that you have the chance to haggle and negotiate with the seller regarding the motorcycle. If your inspection turned out a few issues with the motorcycle here and there, then that can be your bargaining chip.
Make sure to settle on the price so that you won't have any issues moving forward regarding how much you owe them.
Step 8: Prepare the Payment and Paperwork
Now that you've settled on the price, it's time to pay them. Once you finish paying things off, you will then have to start managing the paperwork.
Again, double check that the valid IDs and the names attached to the OR and CR are all from the legitimate source. That way, you don't encounter any snags during the process. It may take a while, as is usually the case, but once the papers are processed and the motorcycle is under your name, you can now ride that bike as much as you want.
Other Tips for Buying and Owning a Used Motorcycle
Before we finish off this article, here are a few more tips and tricks for buying and owning a used motorcycle that you need to know.
Consider Bringing a Mechanic With You to Inspect the Bike
If you're confident in your discernment of the worth of a bike as well as its functionality, then by all means do the inspection yourself. However, if this is not the case, then consider hiring a mechanic that you trust that will help you with the inspection of the bike. That way, you are getting the bike that you expected to get and you won't get nasty surprises after all the processing and payment is over.
Check If the Motorcycle is Stolen
Before buying a motorcycle, it's a good idea to check first if the motorcycle is flagged as stolen. You don't want to encounter any legal troubles because you didn't take the time to check if the motorcycle was stolen.
The Land Transportation Office has a Mobile Query Facility that you can text to confirm the details of a vehicle. It will tell you the information of the vehicle based on the license plate so that you can see if there are any LTO alarms associated with it and you can compare the description of the vehicle that they send back.
Simply text LTO[space]VEHICLE[space]PLATE NUMBER OF THE VEHICLE (ex. ABC123) then send it to 2600.
Test Ride the Bike
As much as possible, you want to make sure that you test ride the bike yourself so that you can identify any issues with it. Getting a feel for the bike yourself will let you know if you can handle it and if there are any problems with it that the seller didn't disclose.
This step isn't one that you should skip.
Don't Be Afraid to Haggle
There are some cases where you can haggle the price of a new motorcycle, so what's stopping you from haggling the price of a used one?
As mentioned before, if you find any issues with the motorcycle during your inspection bring that up during negotiations. It's still a good idea to haggle regardless if you don't find any major issues with it, unless the seller is already offering the motorcycle for a criminally low price.
If the seller is eager to get rid of the motorcycle, then you might find that it's easier to haggle with them because of it. Therefore, you shouldn't hesitate to haggle the price with the seller. If you're not confident with haggling, then bring a friend or family member that can haggle on your behalf.
Overall
Owning a used motorcycle is a great alternative for someone looking to expand their transportation options for a cheaper price. By doing your due diligence and making sure that you did your research, a used motorcycle shouldn't feel like a choice that you regret. With this article, you should be better prepared to handle the entire process of buying a used motorcycle from start to finish so good luck!