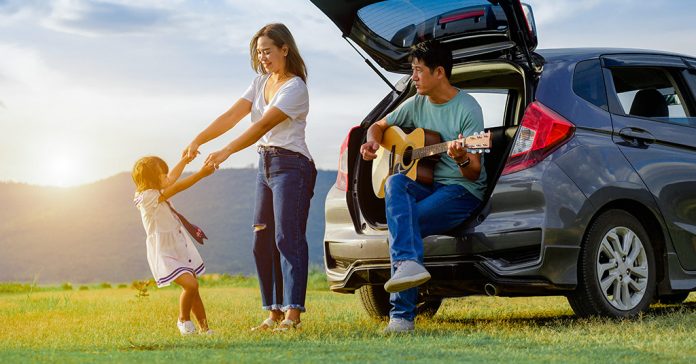 Sometimes, you just need to get away from the noise and fuss that happens around the metropolitan area. If you're thinking of ideas on what you can do for a day or so of leisure, then consider going on a road trip with family and friends, or by yourself if you're interested.
A road trip is a great way to take a break from your daily routine, spend quality time with your friends and family, and explore new places.
Road trips are not just for summer vacations anymore. People are taking road trips year-round to get away from their busy lives, try new things, or just explore what's out there. A road trip can be a great family vacation or a solo adventure that lets you explore the country. Road trips can be about the journey as much as the destination.
However, you still need to know about the destination to know where you're headed. If you need some ideas, then here are some quick road trip getaways that you can choose near Manila.
Quick Road Trip Destinations That You Can Go To Near Metro Manila
If you're looking for ideas of places to go to if you're going on a road trip, then here are some options that you have.
Subic, Zambales
Travel Time By Car (One Way): 3 to 4 hours
Subic is known for being a great diving spot as there are a lot of shipwrecks in Subic Bay that divers can see. Aside from that, this area is known as a great place for bird watching.
With that said, here are some of the things that you can do and places that you can do in Subic, Zambales.
Go on a family-friendly trip and enjoy animals at Zoobic Safari.

Have a quiet day of birdwatching at the Magaul Bird Park.

Go cliff-diving in the El Kabayo Waterfalls.

For divers, go see the USS New York Sea Wreck.

Enjoy a day in the sun by trying out some water sports at the Inflatable Island.
Whether you want a quiet day or a beach day, there is bound to be something that you can do in Subic that suits your wants.
Angeles, Pampanga
Travel Time By Car (One Way): 1 hour and 30 minutes to 2 hours
This area is a fairly fast drive from Manila, so you can have an easy time driving and it won't take you too long to get there. This city is rich in history and yet it has wild nightlife, so it's perfect for friend groups.
Here are a few activities and destinations worth going to while you're there:
Enjoy the nightlife while swimming in a pool at the Aqua Beach Club.

Catch one of the many festivals that people hold in Angeles.

Go for a drink and conversation with your friends at the Midnight Rodeo.

Relax in a serene environment by going to the Puning Hot Spring.

If you want another family-friendly destination here, then go to the Zoocobia Fun Zoo.
Although this place has a vibrant nightlife, there are also historical and family destinations that you can go to if you prefer them.
Lumban, Laguna
Travel Time By Car (One Way): 2 hours and 30 minutes to a little over 3 hours
Lumban is a city that people may know as the Embroidery Capital of the Philippines. The most popular handicraft made here would be the barongs or traditional formalwear in the country. If you're planning to travel here, there are a few things that you can do here.
Enjoy a quiet picnic by Caliraya Lake.

If you plan on staying longer, then consider booking an enjoyable stay at the Caliraya Resort Club.

Stroll around the quiet Japanese Garden with your family.

Go camping at the Kaliraya Surf Kamp.

Buy high-quality

barong

clothing modified to fit you just right.
Lumban is a fairly provincial area and is an underrated destination that you can go on a road trip to near Manila, so try going there for yourself.
Antipolo, Rizal
Travel Time By Car (One Way): 59 minutes to a little over an hour
Antipolo City in Rizal is a place of pilgrimage, so there are plenty of churches that you can find here. However, it's also a top destination for people interested in basking in nature due to its proximity to the Sierra Madre mountain range.
If you're interested in making the short drive down here, then here are some of the activities that you should include in your itinerary.
Admire the art and have a coffee afterward at the Pinto Art Museum.

Bask in the beauty of mother nature and have a relaxing stay at the Mount Purro Nature Reserve.

Organize a day tour where you can see both the Hinulugang Taktak waterfall and the Mystical Cave.

If you're not afraid of heights, catch some thrills at Cloud 9's Hanging Bridge.

Read a book, relax, and dine in one of the many cafes and restaurants here, such as the Crescent Moon Cafe and the Burrow Cafe at the Antipolo Beehouse.
For artist types, Antipolo is a great destination for admiring nature, art and having a good cup of coffee.
Tagaytay City, Cavite
Travel Time By Car (One Way): 1 hour 30 minutes to 2 hours
The cooler mountain climate is one of the main reasons people travel to Tagaytay. However, there are also plenty of parks and things to do in this city. Here are a few of the things to do while you're in Tagaytay City.
Have a fun day for the kids at the Sky Ranch Tagaytay amusement park.

If you don't want to plan anything, grab something to snack on and head over to the Tagaytay Picnic Grove and enjoy a slow day.

Pick and eat some delicious strawberries by going to the Queens Strawberry Farm.

Slurp on some

bulalo

to warm you up by dining at the Bulalo Capital.

Admire the majesty of the Taal Volcano as well as the Taal Lake.
As one of the most popular travel destinations in the country, it makes sense that one of these days, you should consider going on a road trip here when you can.
Baguio City, Benguet
Travel Time By Car (One Way): 3 hours and 30 minutes to 4 hours
Another place that provides a cool mountain atmosphere that is perfect for when you're feeling like the season is too hot would be Baguio City, in Benguet. It's such a popular destination for the hot, summer months that it earned the moniker of Summer Capital of the Philippines.
If you plan on heading there yourself, then here are some destinations that you should go to and activities to enjoy:
Snap gorgeous pictures around nature while you're in Mirador Hill and Eco Park.

Hike along the few trails around Camp John Hay Park and have a picnic after.

Ride a boat, hop on a go-kart, and enjoy a meal with your family at Burnham Park.

Grab some drinks at the Session Road nightlife and maybe snag some deals during the night market as well.

If you're on a road trip by yourself and want a place for contemplation, then heading to the Baguio Botanical Garden is a great choice.
There are plenty of ways to enjoy nature while you're in Baguio, so it's perfect for nature lovers who want a relaxing day out.
La Union
Travel Time By Car (One Way): 4 hours and 30 minutes
For surfers everywhere, La Union is definitely a must-visit destination. Therefore, if you're bringing your surfboard with you on your road trip, but you also want to know what else you can do there, here are a few suggestions.
Ride the waves or learn how to surf along the beaches of San Juan City in La Union.

Take a refreshing dip at the Tangadan Falls as well as the Baroro River near it.

Pick some grapes and enjoy some wine at the many grape farms in Bauang.

Climb Mt. Puraw and admire the clouds touching the mountaintops during the wee hours of the morning.

Meditate on the many art pieces available at the Kamay Na Bato Art Gallery.
La Union is slowly becoming a top tourist destination in the country, so if you're interested, then this should definitely be a destination for your road trip.
Silang, Cavite
Travel Time By Car (One Way): 1 hour to 1 hour and 30 minutes
When traveling to Cavite, the first thing people go to is Tagaytay City. However, an underrated road trip destination worth stopping for would be Silang in Cavite as well. Here are some of the things and destinations that you should experience while you're there.
Take home some local honey from the Ilog Maria Honeybee Farm.

Have some fun and go through a mini obstacle course at the Gratchi's Getaway.

Know more about the local farms by eating farm-to-table meals at the Gourmet Farm, Inc.

Unleash your shopaholic self by heading over to Acienda Designer Outlet.

Bring back world-class handmade stoneware by purchasing some from the Cornerstone Pottery Farm.
Although underrated, Silang is still a great destination for you, especially to support the farms from here.
How to Prepare For a Road Trip
Now that you have a destination to head to, it's time to prepare for the trip ahead. Here are a few tips that you can apply to make it easier to prepare for a road trip.
Stay Updated on Travel Rules
As a traveler, it is important to stay updated on the latest travel rules and regulations. 
Even though you may be traveling by car, there may be some restrictions ahead, regarding things like vaccination in indoor places, that you should keep in mind. 
Prepare Your Vehicle
Road trips are fun and adventurous, but they can be dangerous if you don't prepare your car properly. It's important to check the tire pressure, oil levels, and gas tank before you set out on a long journey.
If you want to go on a road trip but don't have a car, then you can always get a car for rent. If you want to go beyond that and know your way around a car, might as well get an affordable used car for sale.
Prepare Snacks and Liquids
Road trips are usually long and tiring. That is why it is important to prepare snacks and liquids before going on a road trip.
The snacks should be high in protein, healthy fats, and complex carbohydrates. The liquids should be water or other non-caffeinated drinks that won't dehydrate you.
You don't want to be hungry when driving and risk crashing into something Plus, it can help you avoid a pricey stop at the gas station for food.
Prepare Navigation Tools
Navigation tools are essential for a road trip. If you don't prepare them before the trip, you will be stuck in a foreign place with no clue about how to get back home.
If you're confident about having access to data, then relying on your GPS is fine. However, if you're heading towards more off-grid locations, a map, a compass, and a local guide can always help. Make sure that you know how to use them as well and that you keep these in a safe place so they don't get torn or get wet.
Download the Right Apps
The right apps will make your road trip more enjoyable. They can be used to find places to stop, plan the route, and take care of the car.
Apps are a great way to keep your family entertained on long road trips. You can use them for games, music, or even just for keeping everyone updated about where you are. Therefore, before you leave, make sure that you've downloaded all you need to so that the road trip is more enjoyable.
Prepare Extra Energy Sources
When you are going on a road trip, it is important to prepare extra energy sources. This is because it is not possible to know what the weather will be like and how long your trip will last. It's important to have alternate power sources especially if you're going to be relying on your phone a lot to navigate during the road trip.
A few power banks should suffice, but make sure that you charge them before leaving. Also, don't forget to bring your chargers with you. For devices like cameras and flashlights, don't forget spare batteries.
Keep Your Home Secured
If you are going on a road trip, it is important to keep your home secure before you go. Here are some safety tips for your home while you're away:
Keep your doors and windows locked and don't forget to lock all of the windows as well.

Make sure that all of the lights in your house are turned off. This will make it look like no one is home which can deter criminals from breaking into your home.

If possible, leave a light on in an area of the house where burglars can't see it from outside. This will make them think someone is still at home and they won't break in.

Keep any valuable items hidden or stored away so they won't be seen by burglars when they break into your home or vehicle while you're gone.
These precautions will help give you peace of mind and allow you to fully enjoy your road trip without worrying about your house while you're away.
In Conclusion
A road trip is a fun undertaking and you can really make memories with your family and friends by going on this trip with them. With any of the destinations above, there should be one of them that piques your fancy. Thus, on your next long weekend, consider driving to these destinations whether it be for a day trip or for a stay over the weekend. Bon voyage!