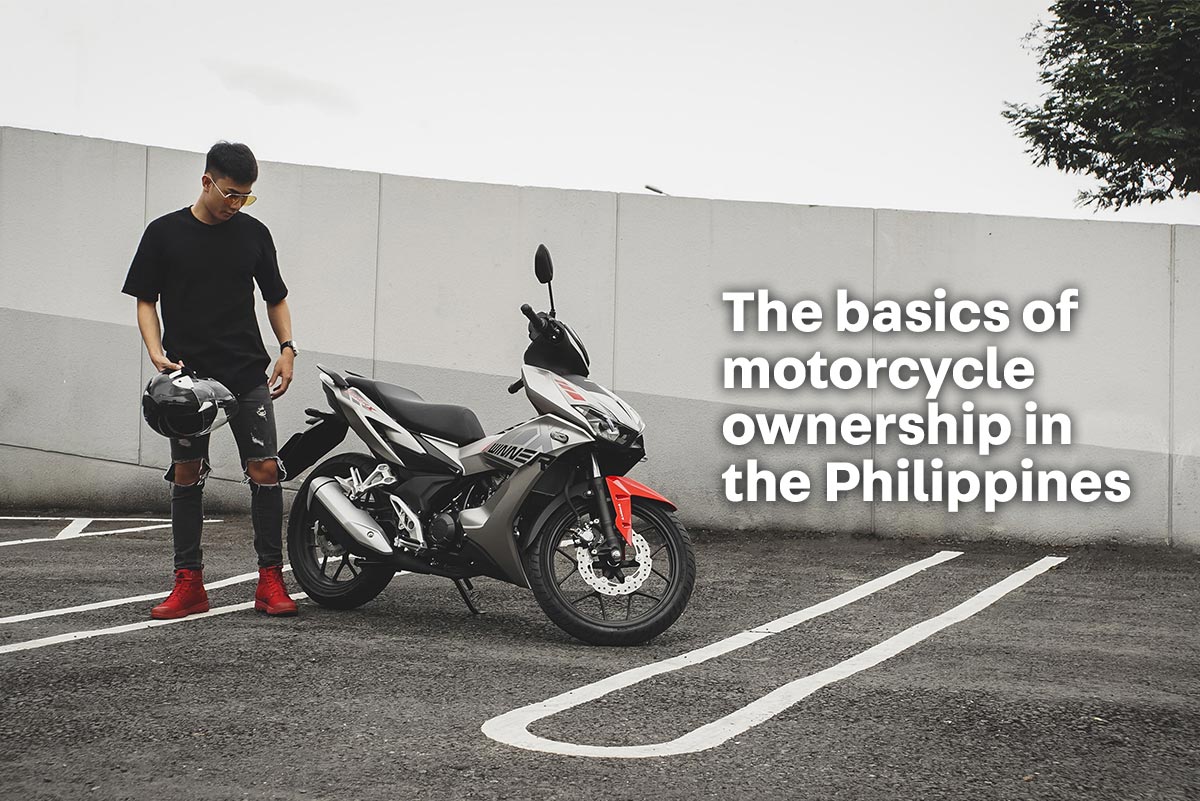 If you thought that there are already far too many motorcycles on the road for comfort, well think again. For a growing country that is in the middle of a mobilization revolution, buying a motorcycle is seen to be the most affordable and practical means of transportation for a huge portion of the population. For millions yearning to get to work, the motorcycle will be their first choice of transportation.
According to a story in Motorcyclesdata.com, 2019 was a banner year for motorcycle sales with the industry registering 2.44 million units sold. This is the 8th year in a row that the industry set a sales record. The same article reveals that the Philippines is now the fifth largest motorcycle market in the world and brands are keeping a close eye on the country's growing economy and rising middle class as drivers of this trending growth. Surely, cutthroat promotions from manufacturers, competitive bank financing schemes and easily accessible marketplaces outside of the dealerships, like Carousell, have played their part in spurring the demand for the motorcycle.
If you are one of those considering the two-wheeled option, whether for basic transportation, leisure, or for business, here are some considerations to ponder on before you take the plunge.
How do I buy my first motorcycle?
1. First, get the right permit and licenses
To be able to legally operate a motorcycle, you need to acquire a Student Permit from the LTO first. After a month of presumably learning how to safely ride a motorbike, you can then apply for a non-professional Driver's License with Restriction Codes 1 and 2 highlighted. You still have to submit your birth certificate, an NBI or Police Clearance and then take the exam and ace the test drive, though.
Learning how to ride properly is key to being a responsible road user. Enroll yourself in motorcycle riding courses so that you will know how to ride your motorbike safely.
2. Look for the right motorbike for your lifestyle
This is a question whose answer depends on your purpose for buying a motorcycle. Is it for the daily commute? As a partner in your food delivery business or messenger services? For long weekend rides? How about the popular scooter with an automatic transmission? A backbone motorbike perhaps for your tricycle of food delivery business? Or the basic underbone that's both a versatile commuter and weekend rider? However you plan to use your motorbike, and whatever form it takes, at the end of the day, price will be a huge consideration in making your purchase.
A limited budget is a reality most of us face. After more than two months of experiencing no work – no pay for many because of the community lockdown, loans have become harder to come by. So, like in most big-ticket purchases if you can buy in cash, better.
If you are lucky to get a loan approval, the usual 36-month amortization scheme is one of the more popular options in purchasing a motorcycle. Remember, whether it's one of the cheapest motorbikes that cost just shy of Php 30,000 or a sportbike that runs up to Php 2.5 million, the bigger the down payment, the smaller and more manageable the monthlies will be in the long run.
Here's a tip though: you'll find the big four Japanese brands – Honda, Kawasaki, Suzuki and Yamaha and even the more affordable Chinese and Indian brands on Carousell too. So keep an eye open for that next irresistible deal.
Browse motorcycle deals on Carousell
3. Prepare spending for motorcycle requirements and essentials
The purchase of your motorcycle does not end when you pay for it. You will also have to set aside a budget for owning one. Here are the basic costs involved in a motorcycle purchase:
ITEM
PRE-OWNED
BRAND NEW

Registration Renewal

+/- Php 800

Free (included in motorcycle purchase as promo)

Compulsory Third-party Liability

Motorcycle Insurance

+/- Php 400

Free (included in motorcycle purchase as promo)

Optional Comprehensive Insurance

Not required

Starts at Php 15,000 for

big bikes

Not required for underbones and scooters

Emissions Testing

+/- Php 400

Free (included in motorcycle purchase as promo)

Basic Riding

Helmet

Starts at Php 1,000

Free (included in motorcycle purchase as promo)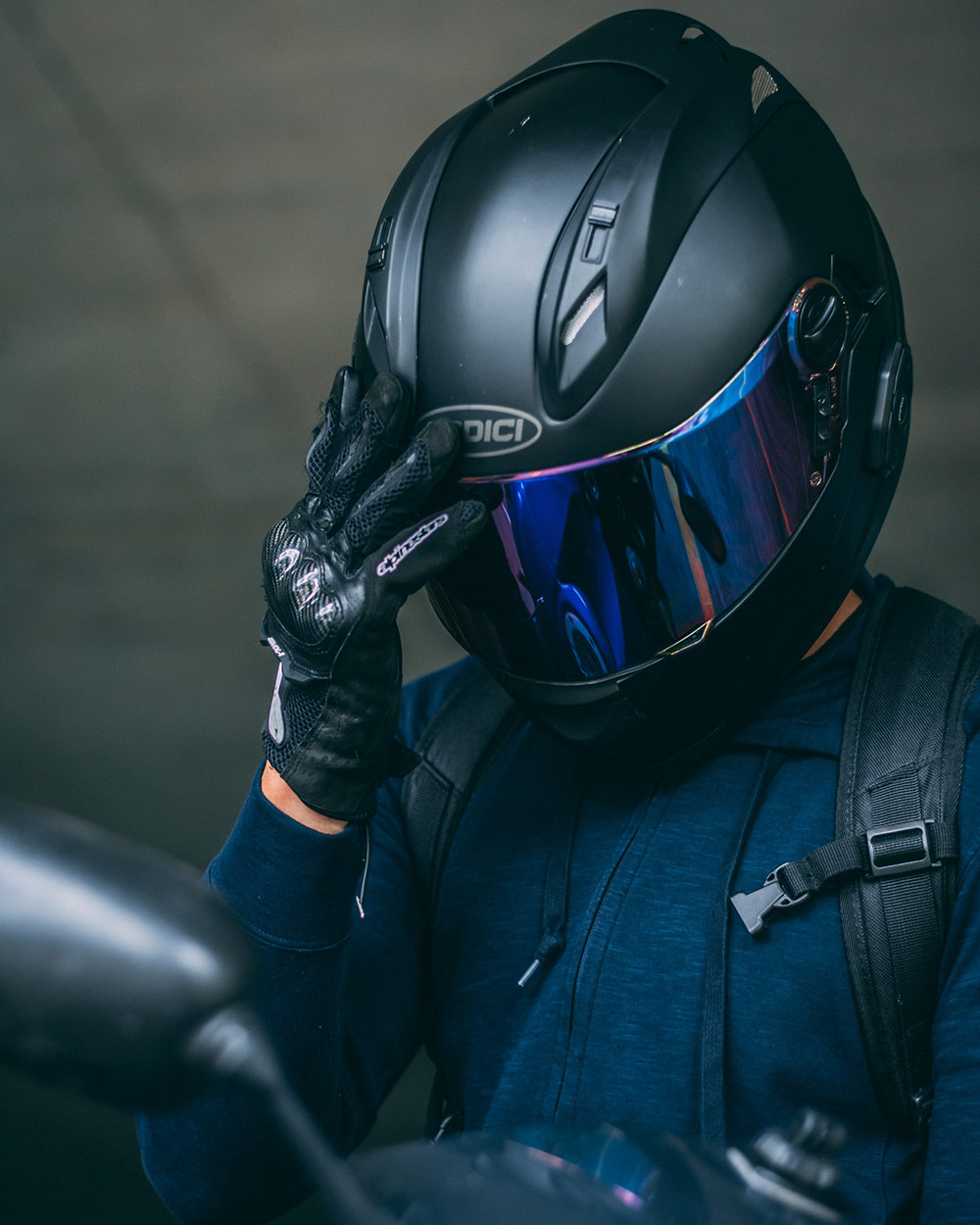 4. Research about which motorcycle type is fit for you
Riding comfort is key to enjoying and having a long relationship with your steed. Shorter bikes tend to be easier to maneuver, while the longer ones tend to be more stable over long rides. Hopping on a motorbike that allows you to have both of your feet planted on the ground will instill confidence right from the start. Have a seat on your prospect ride and see if it lets you position your hands directly in front of your body, your arms above your hips, and if it lends to a seating position that provides a more upright posture. All these will contribute to an easier and relaxing ride. Go with your skill level and learn the basic maneuvers early on in a machine that lets you do them easily.
P.S. Read on for additional tips on buying one in this article. We also covered secondhand motorcycles and costs here!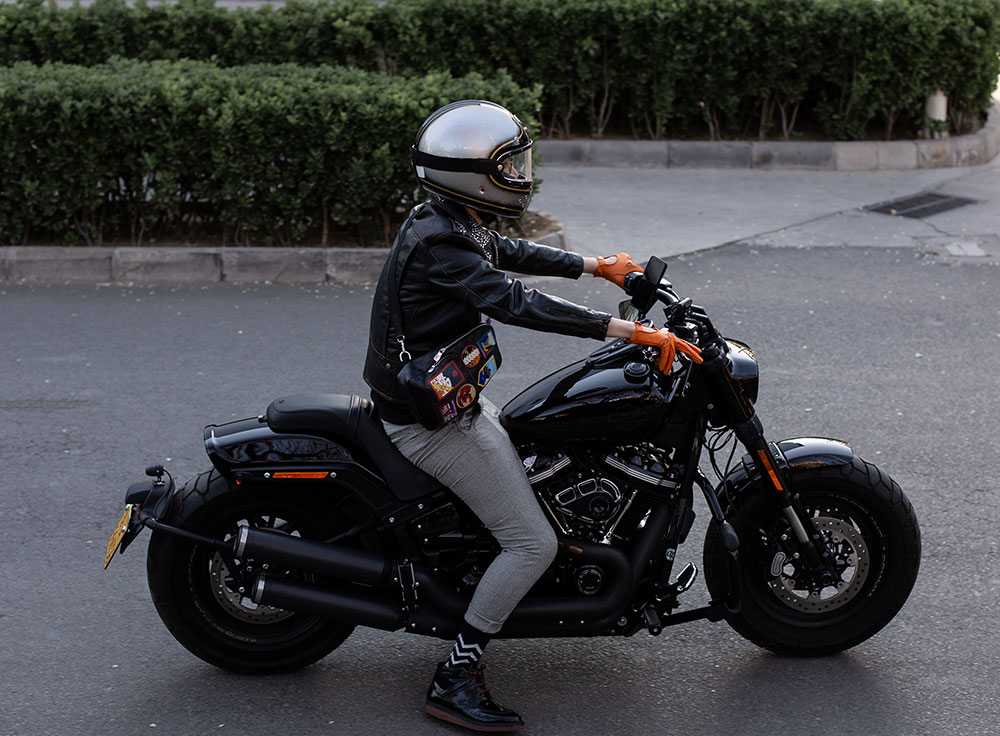 5. Know where to find "The One"
During these uncertain times, heading out of your house should only be done when making essential trips. Fortunately, Carousell just happens to host a long list of motorcycles from various riding genres, both pre-loved and brand new. Do your cross-shopping online and reach out to sellers to answer questions about your next ride even before your step out of your home.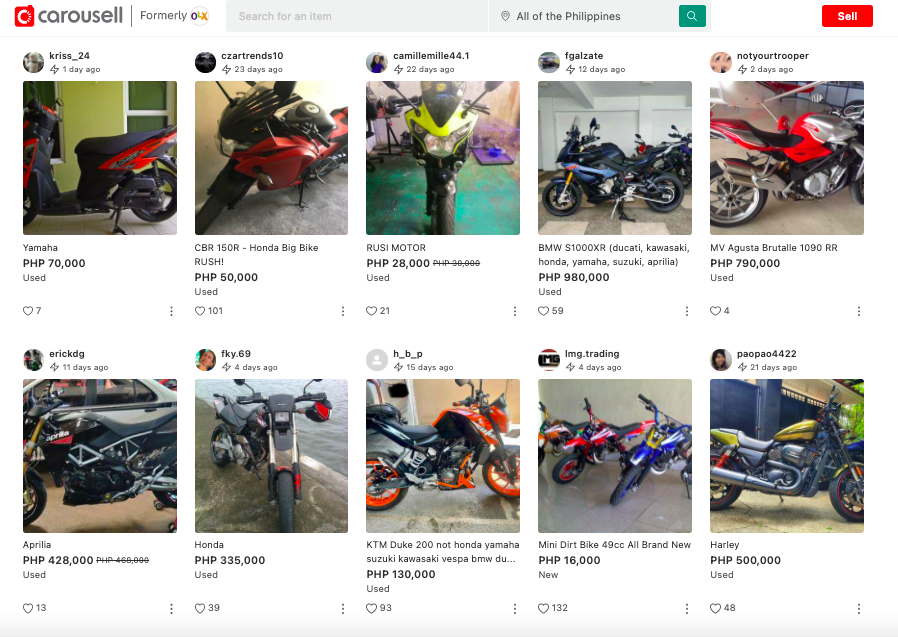 Buying a brand new motorcycle from authorized dealers will give you peace of mind that is inherent in warranties and the knowledge of having a secure motorcycle parts supply. Common nowadays are one-year warranty terms for the motorcycle's wiring and mechanicals. Just make sure you bring your ride back to the dealership for maintenance if you intend to keep its warranty intact.
6. Once you get your dream bike, try joining a rider's club
Joining a riders' club is one of the most rewarding experiences you will have in your motorbike ownership journey. Whether it is a group that showcases the same model as your ride, a local riding club in your community, or a motorcycle-bound activity-based organization, all these groups tend to be venues where riders can help each other out. Clubs are valuable sources of information and they are generally composed of helpful folks who want to share their experiences to everyone who wants to listen.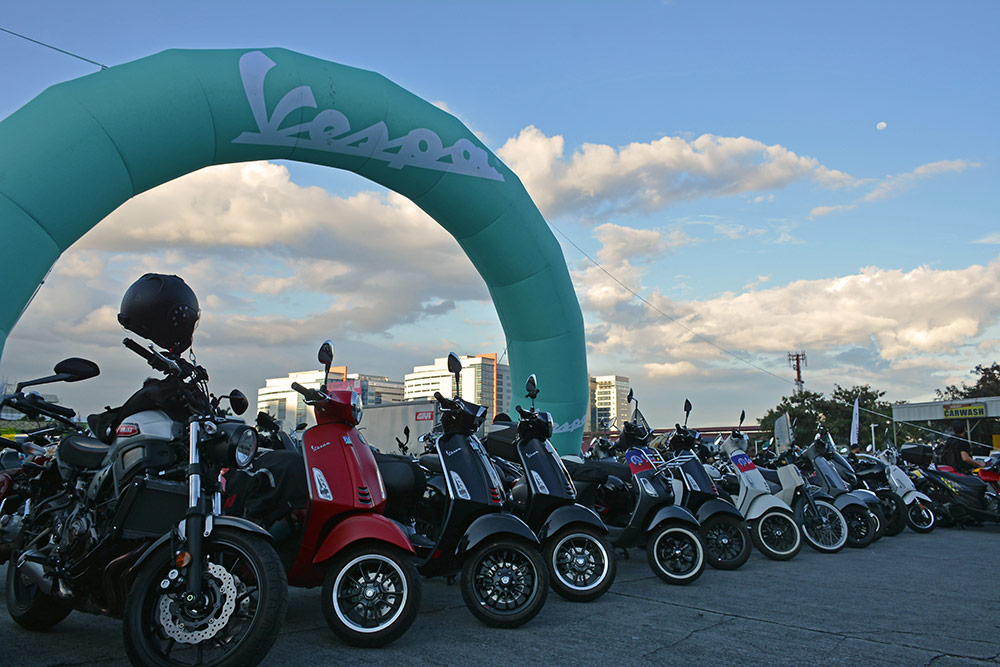 7. Don't forget investing in your motorcycle gear
It's not enough to hop on your motorbike and just ride into the sunset. With busy urban roads and fast open stretches in the countryside, you'll also need to have the right gear for your personal safety and riding protection.
Wearing a legitimate Philippine Standard (PS) and Import Commodity Clearance (ICC) marked helmet is mandatory for riders and passengers alike. So investing in "tried and tested" helmet brands with international DOT, ECE or Snell ratings can be a lifesaver.
A proper motorcycle jacket made of either leather or a thick material is the second most important piece of gear to own. Buy one that fits the purpose of your ride. Just make sure it's made of durable material that comfortably fits you.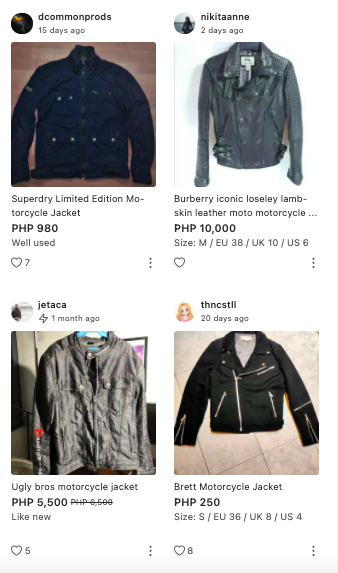 Other gear such as motorcycle gloves, shoes, pants or even a full-on riding suit along with eye and ear protection can all make your riding experience safer as you learn how to ride. Luckily, you can round up all the riding gear you need from Carousell and its extensive listing of motorcycle essentials. Having all the right gear, all the time should be your mindset every time you get on a motorbike.
Browse motorcycle essentials on Carousell
Buying a motorcycle can be a worry-free experience for you!
Riding a motorcycle can be one of the most liberating life experiences you will ever feel. However, remember that with great power, comes great responsibility. The ability to squeeze through traffic should be tempered with the rationality borne out of obeying the basic rules of the road. Learning how to ride is one thing, learning how to ride responsibly is a duty you owe to yourself and those around you on the road. Click below to start browsing motorcycles on Carousell!👇