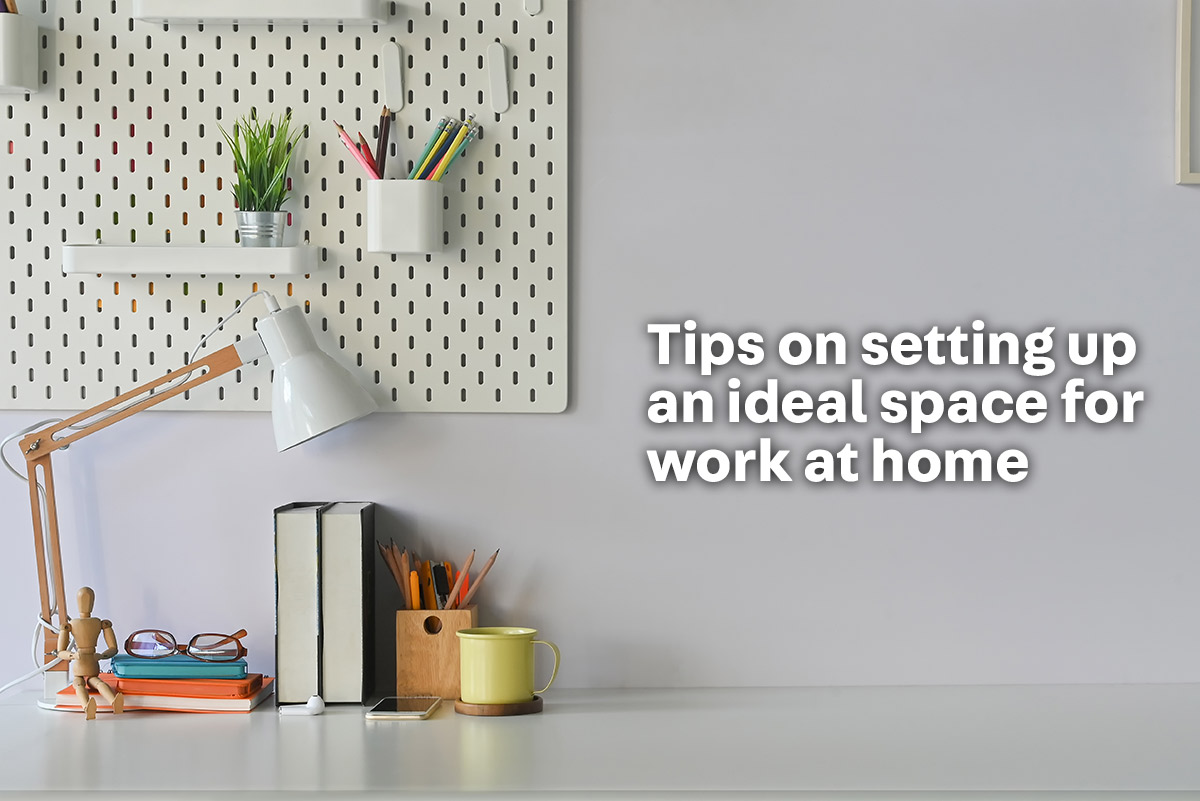 Along with the drastic changes carried by the "new normal" comes a redefinition of how we see productivity. Until it's uncertain when we can go back to our favorite cafes with our books and laptops ready for toiling the afternoon away, we're left to make do with the four corners of our house to help us get by as we barrel through with our deadlines. For some, this newly enforced remote work offers sweet relief and comfort from the hassles of daily commute and the usual office setting, but for the rest of us, especially those living with kids, this setup blurs the line between family and work.
Suddenly, all of our responsibilities in the office and at home are aggregated in one place, which adds more stress, which may result to us being unable to get more tasks done at the end of the day. So how do we keep up with the demands of our job in this situation?
If you're one of those who feel lost and overwhelmed by this sudden change, we feel you. But before you completely tear your hair out from the stress, we've compiled a few tips you can do to boost your productivity at home while redeeming that sense of balance between your career and personal or family life.
Set your mind in the zone by creating work triggers
As much as it is tempting to lounge in your pajamas the whole day, we highly suggest you take out those office heels if you want to accomplish some work. Following your usual morning routine pre-pandemic helps your brain transition from its relaxed state to an alert one that you need when working. So occupy your mornings the way you normally do when getting ready to go to the office. Take your time to pick out your blouse, dress and matching accessories even when you're staying in, because how you look sets the tone of your mentality for the rest of the day.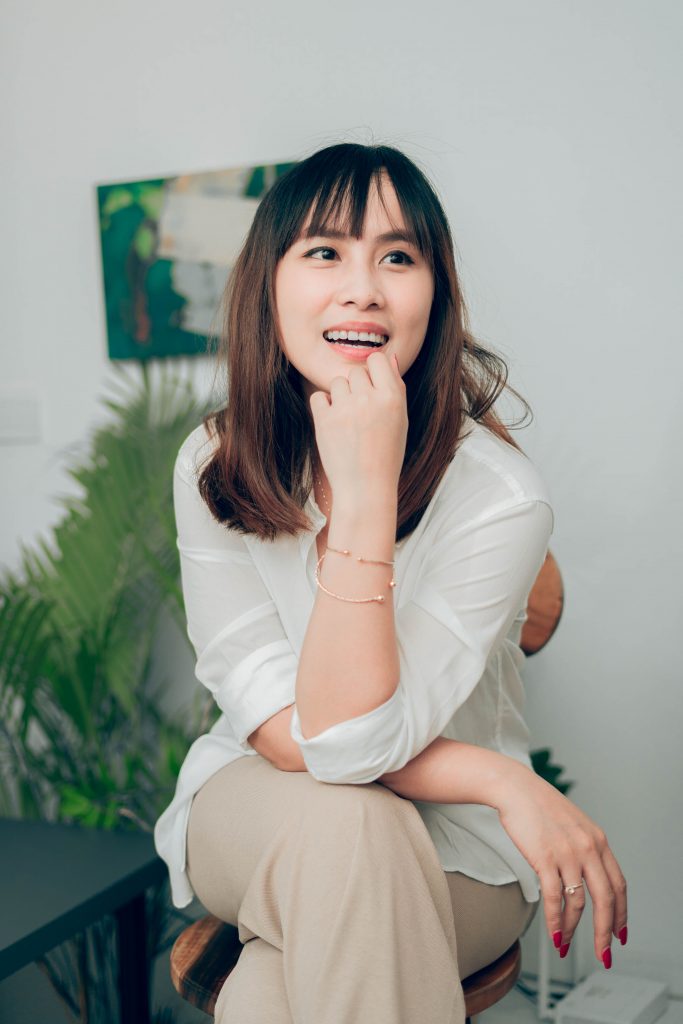 For the guys, go with a look that still looks stylish for when you need to go on video conference calls. Pair a polo shirt with joggers, or wear a plain shirt under a checkered polo, if you prefer something more comfortable but is still business-casual. You can even accessorize with your favorite watch, especially during presentations to sport a more professional look.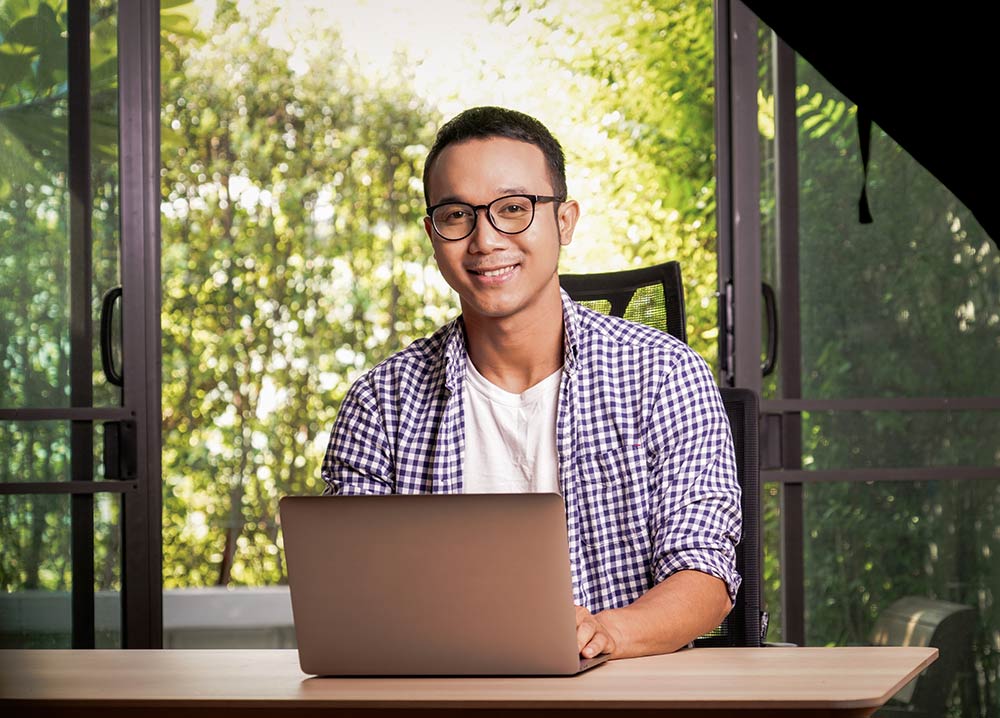 Now that you have full control over your own time, you also have the liberty to create your own schedule instead of following the typical 8-5. It's a great time to discover the periods when you're most productive and adjust to performing your duties within those hours. Perhaps you'll feel more at ease to work at 10 pm when the rest of the house is asleep, or maybe in the morning if you're an early riser. What's vital here is that once you've discovered what works for you, you coordinate with your workmates so your teamwork won't be affected, and that you pencil in periods for breaks as well. This is especially applicable if your work is more output-based.
Other than having the proper mindset, staying motivated is another obstacle when working from home. Let's face it, it's hard to remain focused on the task at hand when your bed is only a few feet away. One way to fight the distractions is to indulge yourself in treats that you associate with productivity, like making your version of your usual coffee or tea order from the local cafe, or putting up a corkboard or a whiteboard somewhere easily noticeable so you can post your to-do list. Receiving external motivation from your colleagues or friends further helps in keeping you on track with your deadlines. As long as you have a reliable wifi connection, a good pair of headphones, and a laptop, you'll have the means of collaborating with friends and colleagues even when you're staying at home. Check out our guide on the ideal computer setup for working from home.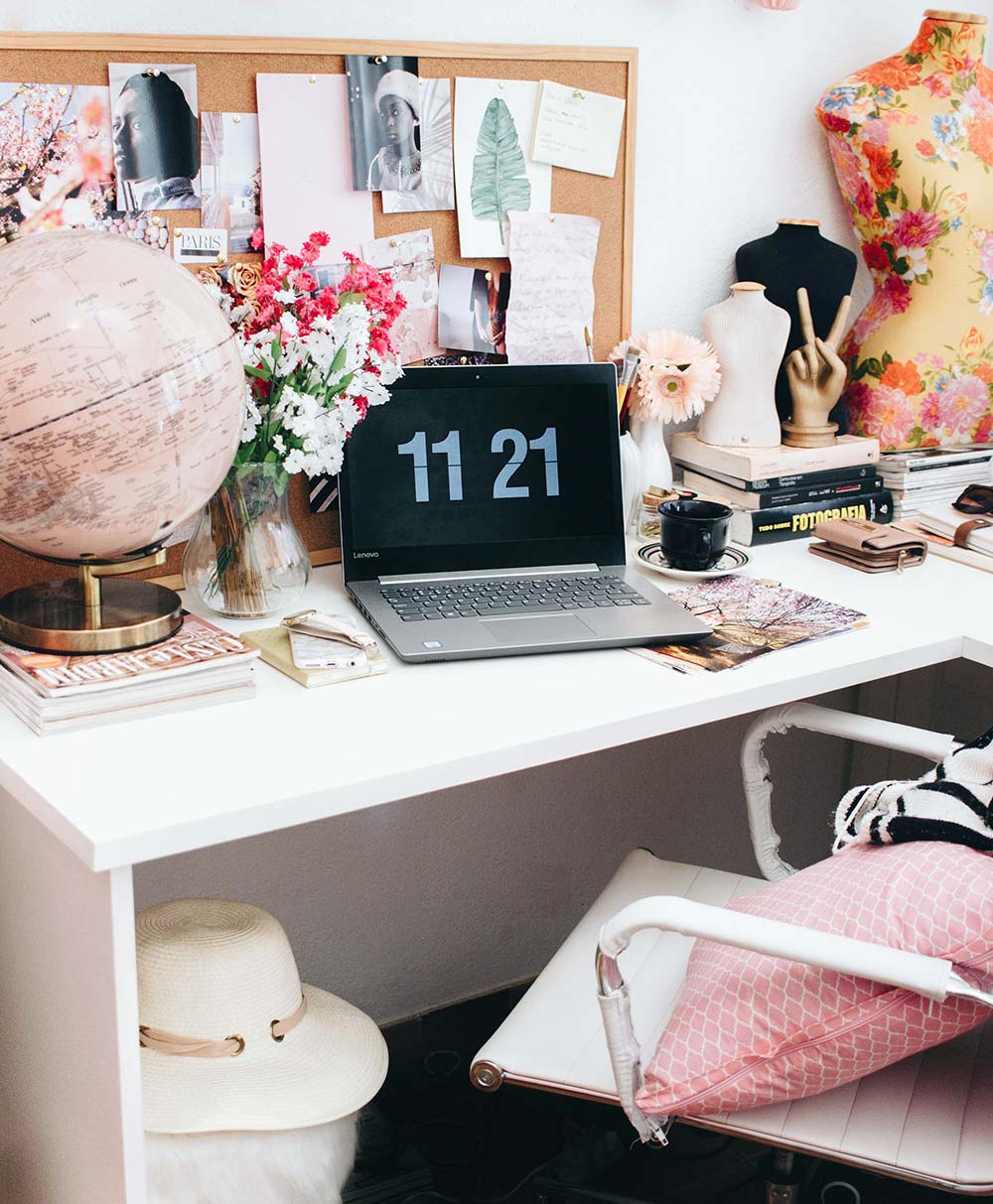 Establish your work area
Prior to quarantine, we're commonly advised to leave the worries of work in the office or at school to avoid experiencing burnout. But now that we're at home 24/7 and there are days when work doesn't seem to stop, it's best to designate a place in your house that will stand as your work area to still have that physical boundary between your job and your home. This way, not only would there be fewer distractions from family duties while you're working, but this also helps in separating your duties in your career from your family and helps prevent you from feeling overwhelmed.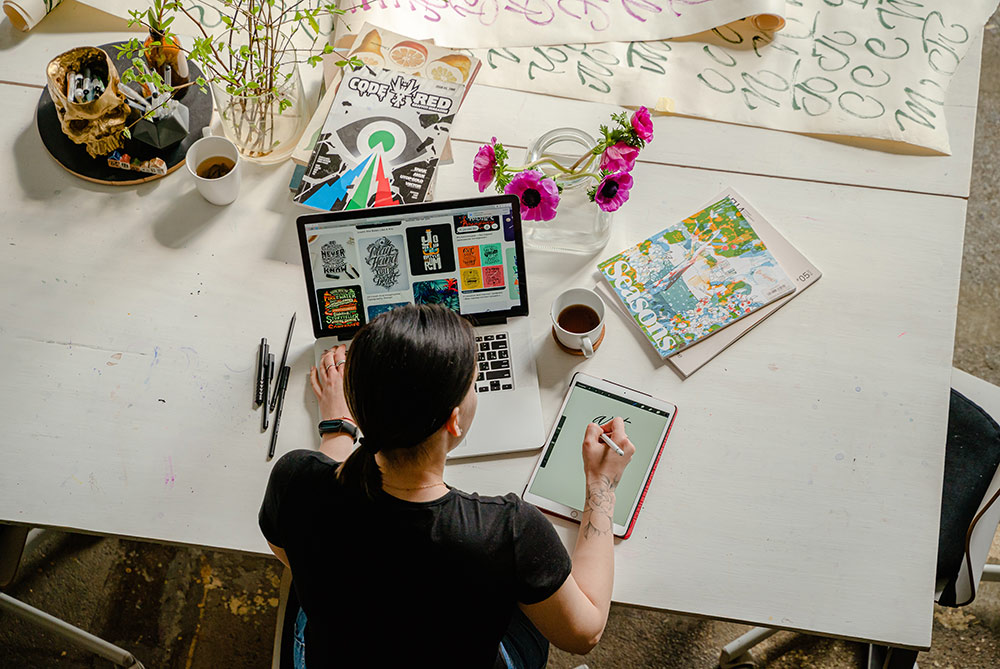 That said, it's best to customize your work area to suit your style and your comfort. Doing remote work gives you the freedom to decorate your space according to your preferences with office furniture.
There might also be a need to soundproof your chosen room or area, particularly for those who live in the city, or anywhere near a busy street. This can be easily done by identifying the source of the noise and preventing it from entering the room. Noise from the neighbors coming in from the walls can be blocked by installing acoustic foams, acoustic panels, or simply pushing a bookshelf or a wardrobe against it. Attaching a door sweep or hanging blackout curtains by the door stops the noise from coming through. if you can still hear the rummaging of your neighbor below or above your apartment unit despite this, consider adding a thick rug pad to absorb the noise from below.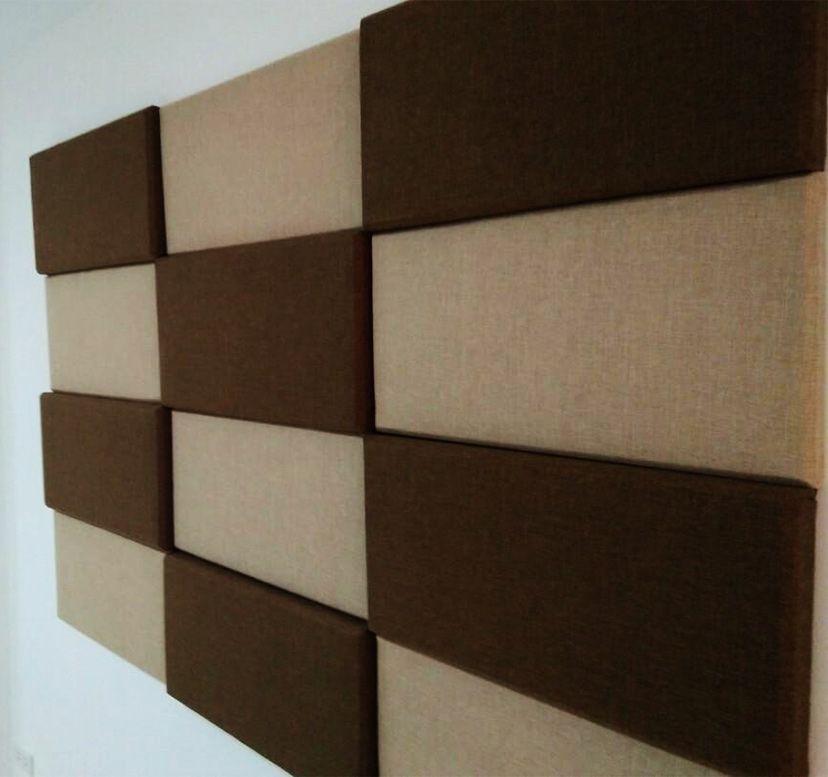 Other than the noise, the temperature is another factor in maintaining productivity. A room that is too warm will inhibit your creative juices from flowing, while a room that is too cold will leave you lethargic and requiring bathroom breaks every five seconds. When choosing your work area, keep in mind that it must have good ventilation, with enough daylight to brighten the room. Invest in good quality blinds to keep harsh sun rays out of your desk, and have an electric fan, dehumidifier, or an airconditioning unit for the days when the heat gets too oppressive.
However, more than just practicality, the aesthetics of your working space likewise plays in boosting your morale as you work. Nothing will improve your mood more than working in a comfortable office, especially when you're sitting on an ergonomic office chair, a visually pleasant wall print, and a spacious office desk with the right amount of storage for documents.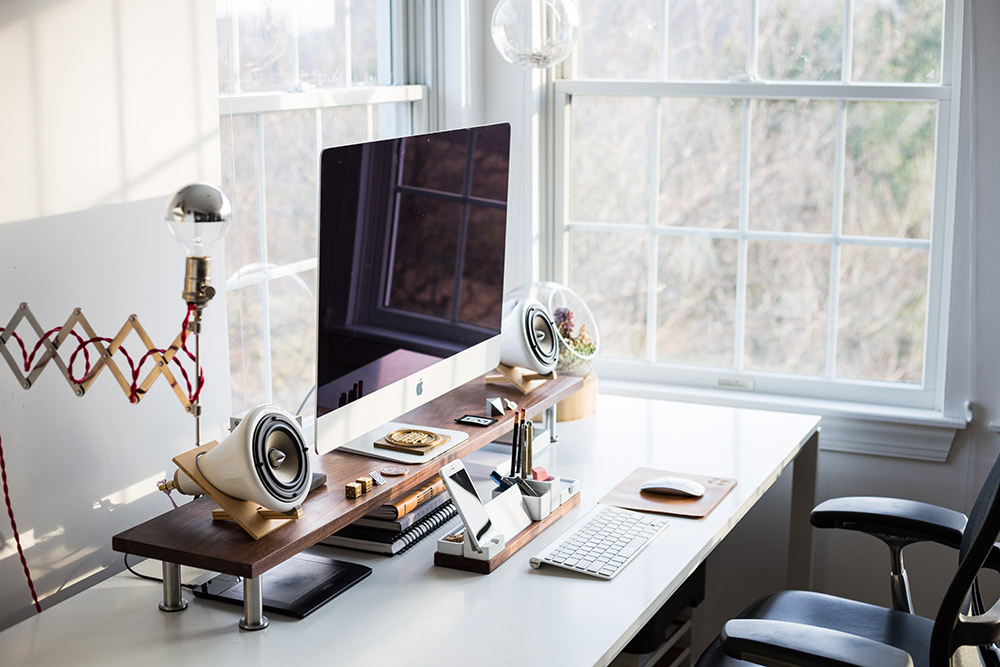 You can even add your own personal touch to the room to your liking, like hanging fairy lights around the desk or having more than several house plants in the room. What's important to remember is that form nor function should not be sacrificed when designing your home office, and whatever you put in there should help make the work more bearable and easier to do, at the end of the day.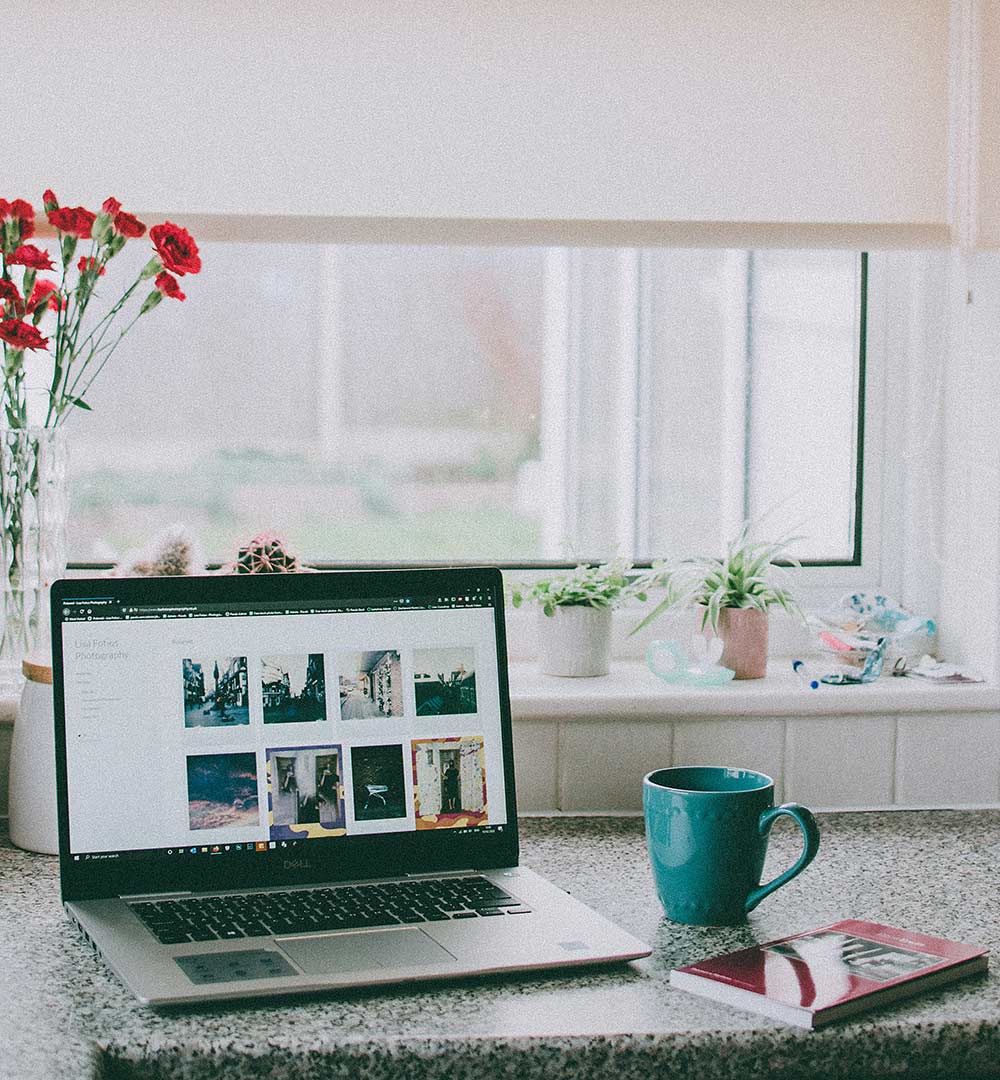 For more work essentials, check out our Slay 2020 collection on Carousell.
Practice self-care
Being productive during this pandemic can be quite a feat to accomplish for many. So be kind to yourself. Take quick breaks or a nap if you have to. Make sure to stretch and exercise regularly before spending your day in front of your computer. Light a scented candle or use your softest blanket while you work to help alleviate your stress. A healthy mind is an efficient one, so make sure to always prioritize your needs first so you can give your best in your job and produce quality work while staying safe at home.
Lastly, cut yourself some slack
If you've tried everything and still feel like you're not as productive as you used to be, we're here to remind you that that's okay too. We're experiencing an unprecedented moment in our lifetime, one that no one was prepared for, and it's inevitable to be affected by it one way or another. It's okay to take things slow or take a few days off; we all have our ways to cope. So long as we take it one day at a time, and continue on, this, as all things before it, shall pass as well.
Good luck and stay safe!
---