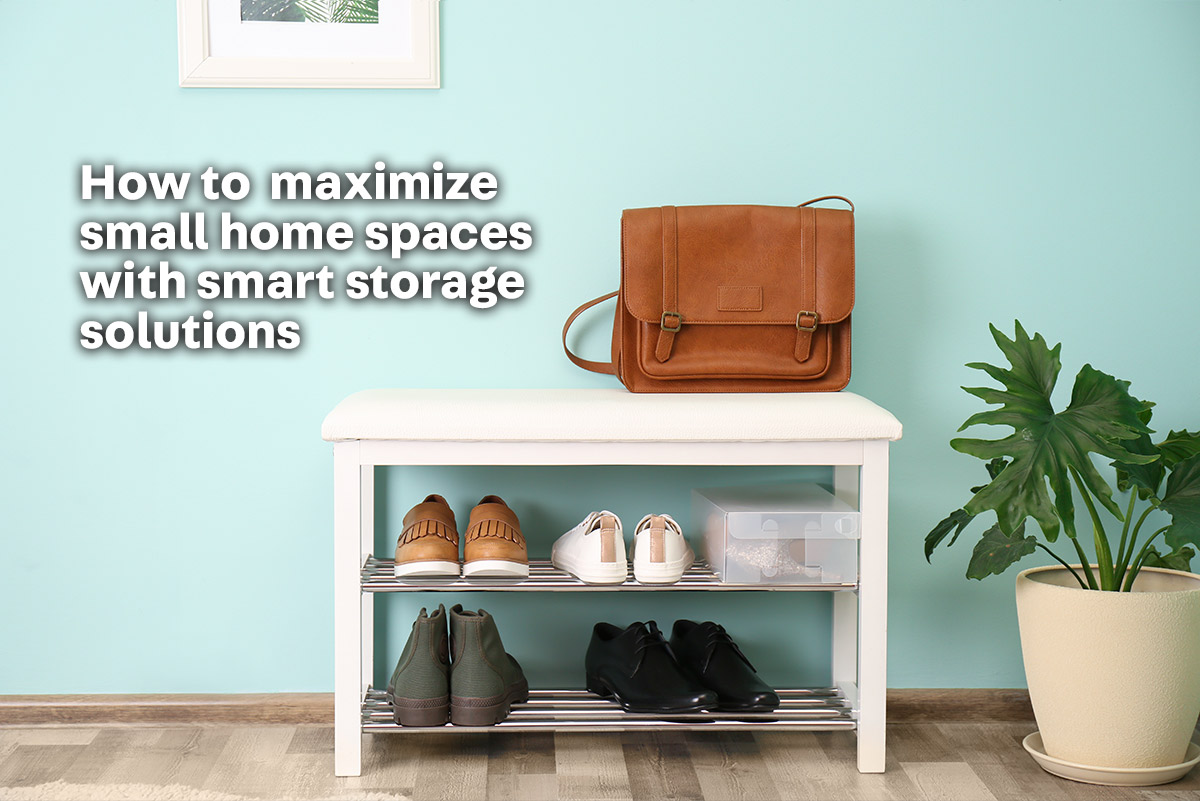 So you've got your own place—congrats! Your new home may not be that spacious, but it's yours and you're proud of it. The challenge now is to find enough storage space to fit all your stuff. Don't fret, read about our smart storage tips for small home to help you on this!
Not all homes are created equal. Some are definitely smaller than others, but that's okay! With carefully planned solutions and a little creativity, you can turn even the tiniest of spaces into functional space-saving storage units.
Here's the dish on 8 savvy storage space secrets that'll definitely maximize the space in your home no matter how big or small!
8 Smart Storage Tips for a Small Home:
1. Double your shoe space with stackers
Do you find yourself running out of shoe rack space for your ever-growing collection of sneaks and slips? We're looking at you, sneakerheads and shoeaholics!
Instead of getting another shoe rack, you can double your current shoe space with shoe stackers. With shoe stackers, you can pile your shoes on top of each other and save on some much-needed floor space.
2. Hang your bags on door strap racks
We've covered the shoes. Now, it's time to keep your pile of bags in order.
Don't just pile them all willy-nilly in your cabinet. Not only are you eating up closet space, but you might even end up damaging your bags. Take care of them and carve out some valuable closet space by hanging them up!
You can do this with a set or two of door strap racks. They have multiple hooks that'll accommodate any number of bags you may have.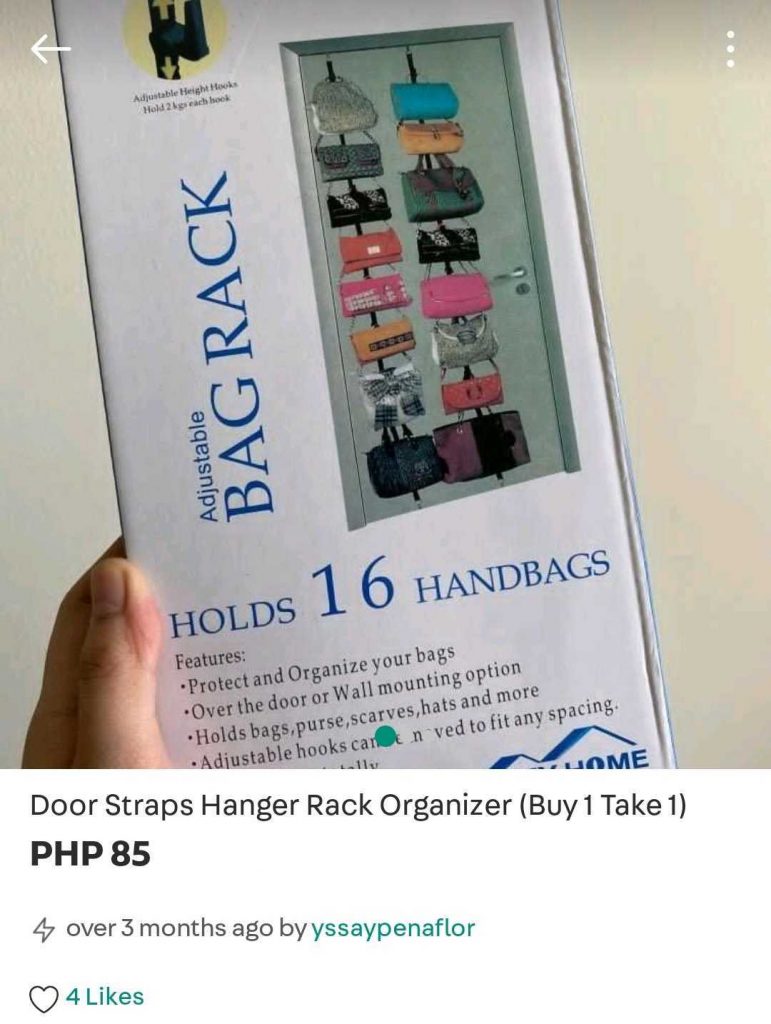 Most door strap organizers are also easy to set up and won't damage your closet doors at all. More importantly, they'll keep your bags off of the floor which will help them last longer!
Browse space-saving home items on Carousell
3. Keep smaller carry-on bags in larger suitcases
Let's be honest—suitcases and carry-on bags are hard to store. Suitcases are often bulky and unyielding, so they can't always be folded and kept conveniently in a closet.
Here's a space-saving trick you can try to keep all your travel bags tidy. Think of your luggage as Matryoshka nesting dolls—keep smaller carry-on bags in your larger luggage.
Doing this will lessen the amount of space your travel bags eat up in your room or cabinet. You can even wrap your nested luggage in suitcase covers to protect them while in storage!
4. Stack up your kitchen appliances and essentials
When it comes to space-saving in the kitchen, you're going to have to invest in sturdy kitchen storage carts and open shelves.
Do you remember that toaster you bought a few years back? We bet you never got to use it because it's tucked so far back in one of your kitchen cabinets.
Stackable storage carts and open shelves don't just help keep your kitchen essentials organized. They also help make your cooking equipment, eating utensils, dry herbs and spices, and other ingredients more accessible to you, which means you'll use these things more often!
Browse space-saving home items on Carousell
5. Use stacked shelves for your bathroom essentials
Stacked shelves aren't just great for the kitchen. They're space-saving tools that are perfect for keeping your bathroom neat and organized, too!
Nowadays, bathroom shelves come in all shapes and sizes. For instance, you can keep a few rolls of toilet paper and magazines in toilet or bathroom steel shelves like the one below.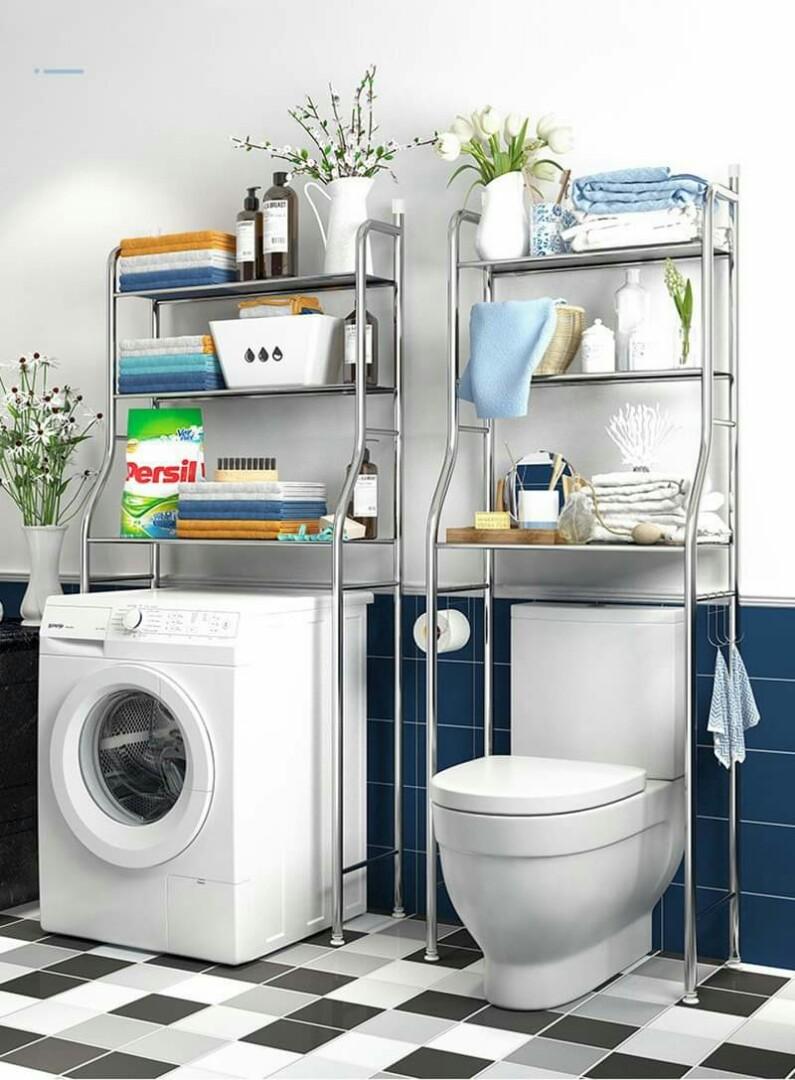 You can even install bathroom corner shelves in your shower area. Place your soap, shampoo, and conditioner on these shelves so it's more convenient for you to reach for them. Plus, it'll prevent your hair products from spilling all over the bathroom floor!
Tip: When looking for stacked bathroom shelves, look for ones with a no-slip grip footing. Bathroom floors often get wet, and you don't want your shelves slipping around!
6. Store your linens and towels in flat smart storage boxes
In small apartments or condo units, the underside of the bed is a storage space waiting to be utilized.
So, how do you maximize the space under your bed? Get yourself a couple of flat storage boxes and store your bed linens and bathroom towels in there.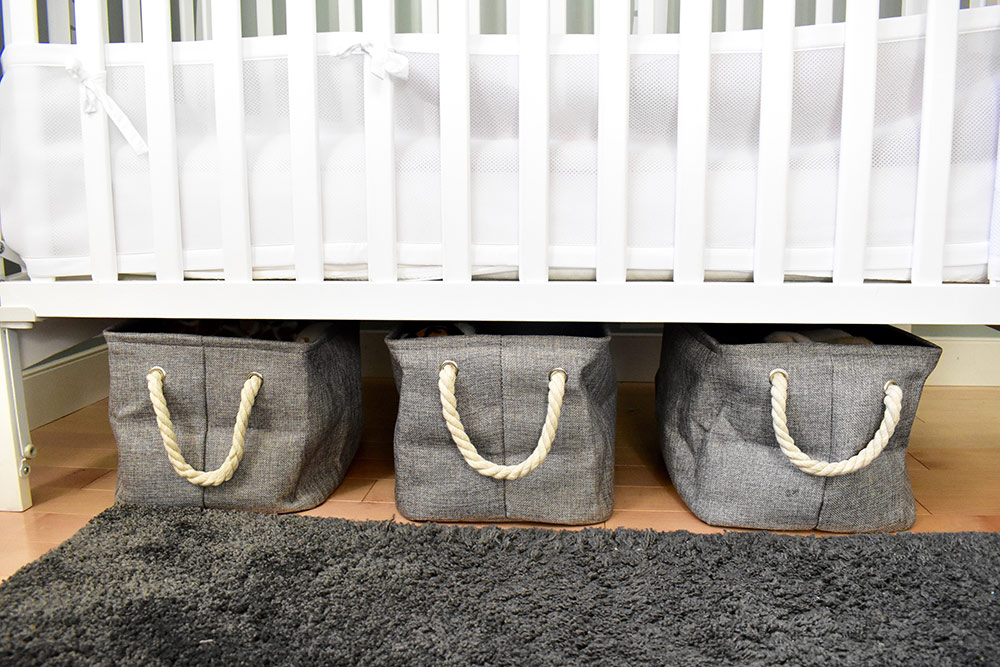 You can then slip these storage boxes under your bed or sofa! Not only will you free up some space in your closet. You'll also make excellent use of space you thought wouldn't be useful!
Tip: Make sure the storage boxes you use have lids. Doing so will keep your linens and towels from accumulating dust that can end up under the bed.
Browse space-saving home items on Carousell
7. Hide your gym equipment under large furniture
Not all of us have the time or budget to invest in a gym membership. So, working out from the comfort of our homes is the next best solution.
Thing is, it can be hard to store home gym equipment. Most of them are bulky and oddly-shaped, so it's not going to be easy to keep them.
A way to get around this is to prioritize buying gym equipment that can be folded or disassembled. Doing so will help you manage the space they'll be taking up later especially when you're not using them.
You can disassemble your exercise bike and slip it under the couch or coffee table when you're not using it.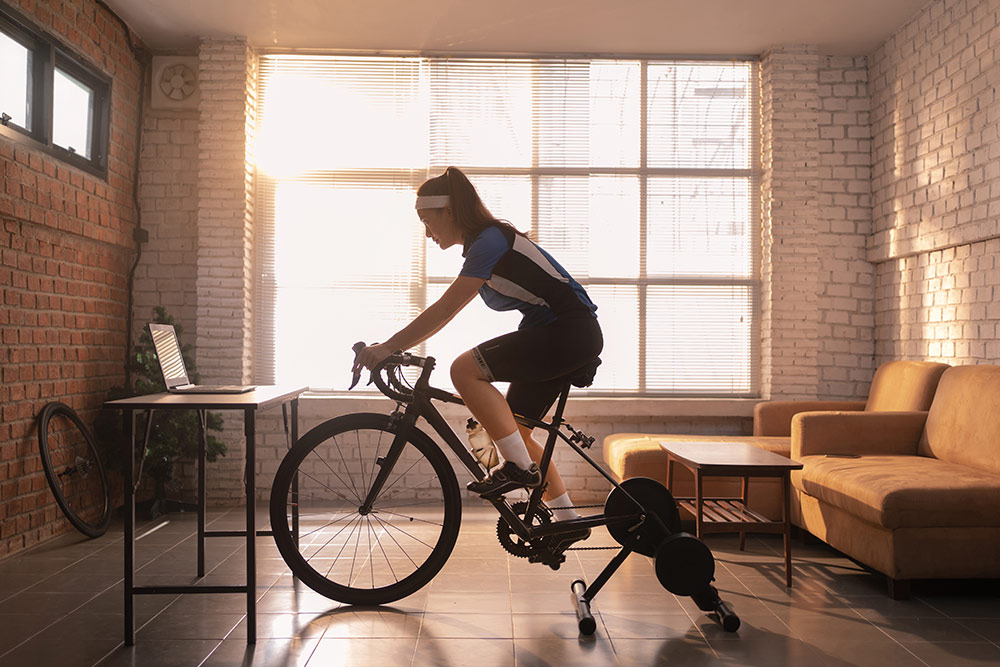 Another thing you can try is to repurpose other exercise equipment that might be too much of a hassle to keep. Take for example an exercise ball. Deflating and inflating the ball every time you want to use it is too much work, so maybe you can use it as extra seating in your living room!
Tip: Be thoughtful when buying home gym equipment. Look for items that have regularly-shaped frames. Bonus points if the equipment can be hung on the wall!
8. If all of these smart storage tips for small home fails, sell the stuff you can't store
You know what we're talking about. We're sure you're hiding a couple of unused company giveaways or birthday gifts in your storage cabinets and closets.
If you're not planning to use any of those things, it's best to unearth them from storage and declutter. You won't believe how much space you'll free up when you do so!
Decluttering won't just give you more storage space. It's also an opportunity to earn a few extra cash! It's easy to sign up for a Carousell account and sell your secondhand items to make money out of stuff you barely or don't use at all. You'd be surprised how many people out there will find your preloved items useful.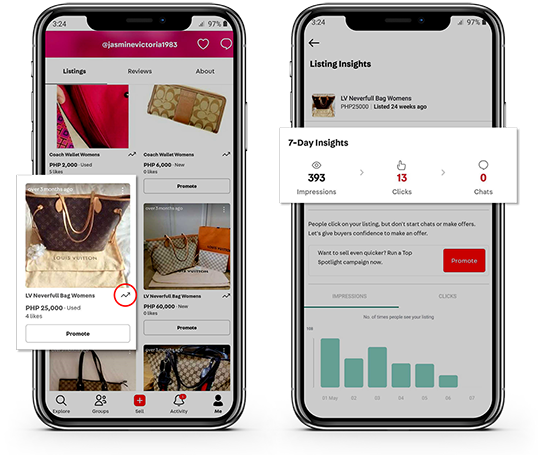 List your preloved items here!
– – – – – – – – – – – – – – – – – – – – – – – – – –
Make the most of these smart storage tips to maximise your small home!
With these eight space-saving tricks in mind, you'll be able to make the most out of a small home! Choose smart storage options so you can maximize every inch of space in your apartment or condo and keep things neat and tidy. You can find a variety of storage items available on Carousell, so get clicking!
Got any other space-saving storage hacks up your sleeve? Share your smart storage solutions with us in the comments section below!
PS: Should you need property buying or selling related advice, check out more of these article guides here. 🙂
---