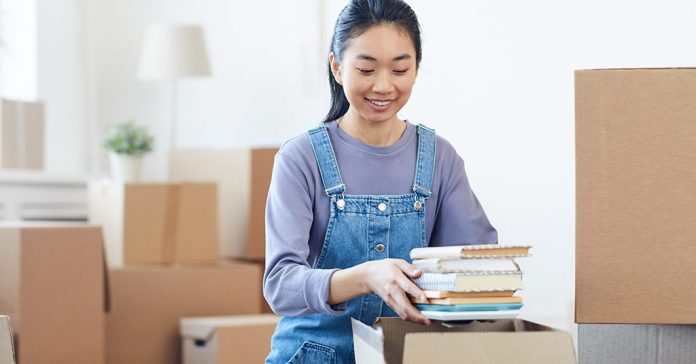 Moving Out? Here's Everything You Need in Your Condo/Apartment
If you want to get some independence in your life, then a major milestone in your life is going to be moving out of your parents' home.
As many people pointed out, moving out of your parents' home might not have the same financial safety and security as living with them. However, moving out will let you be more independent and capable all by yourself. You grow more as a person because of it with the added benefit of being able to do whatever you want in your new home.
One of the most common places that people move into these days when they're moving out would be an apartment or condo. If it's your first time moving out, then you will need a little help with it such as knowing what things you need to bring with you if you're going to move out into a presumably unfurnished apartment or condo for rent.
With that in mind, this article is here for you to help you have everything you need in your condo or apartment, or even preliminarily.
Things You Need to Buy for Your First Condo/Apartment
There are different things that you're going to need to buy or get for your first condo or apartment. If you don't have any of the things with you just yet, then you could use this checklist to help you figure out what you need to get. We'll start with the bedroom.
Bedroom Essentials
The most important activity that you're going to do in your bedroom is sleep. If you don't have a good night's sleep in your bedroom, then you're going to have a rough time adapting to your new home. Therefore, the items that are essential to your new bedroom with be the items related to your sleep.
You should probably focus on getting a great mattress to sleep in to start with, but some of them can be expensive. Therefore, you can always start using cheaper futons for the first few months of your stay in the bedroom. Prioritize getting a comfortable mattress, though.
Here are the bedroom essentials that you need to get when you move out of your old home, specifically for the bed:
Mattress

Bed sheets and Pillow covers (at least two)

Pillows

Blankets (at least two) or a comforter
Other bedroom items that you should get that aren't specifically related to your bed but are a part of the bedroom would be:
Curtains or blinds

Clothes hangers
If you don't mind waiting, you can sleep on the mattress without a bedframe, but that may affect your mattress. With that said, the bedroom items that can wait would be the following:
A nightstand

Bedframe

Mattress topper

Organizers

A vanity

A bedside lamp

Laundry hamper

Full-length mirror

Throw pillows

Rugs or a carpet
If you have a limited budget for now, then stick to the essentials in the bedroom. These are all you need to be a fully-functioning human being for now.
Bathroom Essentials
The bathroom is where you do a lot of grooming and cleaning yourself. Therefore, what you want to make sure of is that everything is clean and working in there. Some people even opt to take care of the bathroom first before the bedroom because of how important this part of the house is.
With that in mind, if you did your due diligence and made sure that water is flowing in your bathroom, then all you would really need to worry about are toiletries. Unless you have a bare bathroom, then you shouldn't have to worry about the bathroom fixtures.
For your reference, here are some of the bathroom essentials that you should have with you at first:
Bath towels (at least two)

Hand or Face towels (at least two)

Toiletries

Shampoo

Conditioner

Soap

Deodorant

Toothpaste

Toothbrush

Hairbrush/comb

Feminine hygiene products (if applicable)

Facial cleanser

Moisturizer

Sunscreen

Toilet paper

Band-aids

First-aid kit

Prescription medications

Trash can
There are also other bathroom items that you may need but aren't as much of a priority right now. These items would be the following:
Shower curtain (if applicable)

Shower liner (if applicable)

Anti-slip bathroom mat

Bathroom rack or storage

Soap dispensers

Towel racks

Water cup

Plunger and Toilet brush (try to get these two as soon as possible)

Toothbrush and toothpaste holder

Other toiletries:

Shaving Cream

Razor

Air freshener

Hair gel, mousse, or anything similar

Additional skincare items
There may be more that you want to add extra, but it's best to focus on your toiletries first instead since those are the ones you're going to be using frequently anyway.
Kitchen Essentials
If you cook often, then kitchen items are probably an important addition to your new home. However, if you're not that into cooking, then some of these might not be essential in your eyes. The list in this section, however, assumes that you want to do some basic cooking here and there. Therefore, these will be your kitchen basic essentials to start your kitchen off:
Medium or Large-sized pan and pot (consider buying an affordable cookware set)

Baking sheet

At least two durable plates

At least two durable bowls

At least two durable drinking glasses

Two dining knives, forks, and spoons

A mug

A chef's knife

A spatula or a wooden spoon

Cutting board

Mixing bowl

Garbage can

Paper towels or kitchen towels (at least two)

Dish drying rack

A rice cooker (optional, for some)

Dish cleaners
These kitchen essentials should allow you some freedom to cook basic meals whenever you want. You can then grow your kitchen from there. With that said, some important items in your kitchen that you should have but your kitchen would be fine even without them would be the following:
Some kitchen appliances

Microwave

Blender

Food Processor

Pressure cooker

Mixer

Kitchen rugs

Additional dishes

Additional glassware, dinnerware, etc.

Additional storage solutions
These items are ones that you will eventually need in your kitchen. Some condos or apartments have small kitchens so you might not be able to fit every kitchen appliance that you need. Therefore, you should stick to the essential ones.
Cleaning Essentials
You're likely going to do a lot of cleaning to make your new home a great place to live in. Therefore, it would be in your best interest to have cleaning essentials with you already rather than unpacking your items and then putting your things in a dirty room. Think of all the dust and grime in there, especially if the condo or apartment has been empty the whole time.
With that said, here are some of the cleaning essentials that you should consider getting or bringing with you when you move out:
Broom

Dustpan

Vacuum

Multipurpose cleaners

Cleaning rags/towels

Trash bags

Brush or scrubbers

Dish soap

Sponges

Toilet cleaners

Toilet paper

Mop

Laundry detergent

Rubber gloves

Mask

Bucket

Microfiber cloths
These cleaning tools should be able to tide you over no matter what cleaning problem you encounter in your home. Ideally, you should have cleaned before you moved into your new condo or apartment. That way, you don't have to do as much cleaning while you're still thinking about how to unpack all of your items.
Other additional cleaning items that you can buy once you're settled in would be:
Glass cleaner

Furniture polisher

Wood cleaner

Air freshener
The cleaning items you will need in the future will depend on what materials are in your home and how dirty your home gets.
Other Items You Can Bring With You
There are other items that you need to bring with you that don't fall under any specific room. With that said, here are things you have to straighten up before you move out of your old home.
Utilities
Make sure that you contact your utility company regarding an address change. You should have done this step before you even moved into your new home so that everything is set up and ready to go once you're there. Notify them of any address changes so that they can help you settle into your new home. Check your Internet provider, water, electricity, and so on.
Safety Essentials
There are some items that you should bring with you in your new condo or apartment that are there to help keep you safe. Here are some of these items:
Fire extinguisher

Carbon monoxide detectors

Smoke detectors

Fire alarm

Security system
If you live in a condo, they should already have smoke detectors or sprinklers in place in these instances. However, it's a good idea to double-check so that you are extra safe.
Other Appliances
There are some appliances that you should bring with you to your new home if you can. These might not be a priority for now because they are expensive or you don't have them, but you should ideally work on getting these as soon as you can. Here are some of them:
Washing machine (if possible)

Dryer (if possible)

Refrigerator with a freezer

A range or cooktop

Electric kettle
These appliances might already be in your condo or apartment, but if they're not then do remember to buy them when you can.
Other Furniture Pieces
There are also furniture pieces that you should have in your home to make it comfortable. This section is also assuming that you have a mostly unfurnished home that you're moving into. Here are some of the furniture that you should prioritize getting over others:
A sofa

Dining table and chairs

A desk and chair

A bookcase or shelf

A vanity

Entertainment center or TV console
You won't live a painful life in your new home during the first few weeks without them, but if you don't want to be miserable, it's best to get them as soon as possible.
Tips for When Moving Out to Your New Home
Moving out for the first time is always challenging, so here are a few more tips to make it an easier transition for you.
Pack your stuff early.
Many people are habitual procrastinators and when it comes to moving out, this is when you don't want that to be the case, especially if you're hiring movers.
Pack your stuff early and you won't have to worry about packing a lot of things at once. You can start by packing the things you don't use frequently on a daily basis, until the day of the move. However, if you don't have large items to bring with you since it's your first time moving then you can pack a little later.
Hire a mover if you are moving a lot of stuff.
Don't ask your friend with a truck or family members to help you move if you're bringing really large items. It could lead to injury if they're not prepared. Instead, consider spending money on movers if you can. Of course, if you're not moving heavy items, then you don't need to get movers as an additional expense.
Consider packing a moving-out essentials bag.
Once you've moved all your items into your new home, you might find yourself struggling to figure out where things are. That's why it's a good idea to pack a moving-out essentials bag so you can access items that you need to use the most immediately. Your toiletries, laptop, phone, chargers, and so on are just a few of the things that should be in your moving-out essentials bag.
Have packaging tape with you.
Having packaging tape with you will make it easier for you to pack things that you forgot to pack whenever you can. This scenario happens to a lot of people very often, so having packaging tape with you and a pair of scissors will make it easier for you to open and reseal the boxes.
Take pictures of the new condo or apartment.
You're not taking these photos for the memories. You're taking them as proof to the condo or apartment for rent's owner of what the condo or apartment looked like before you moved into it. That way, you'll have a better likelihood of getting your security deposit back. Some landlords try to make it hard for the tenant, but if you're determined to, these pictures can back you up when you need them.
Consider buying second-hand items for your new home.
Instead of getting new items for your new apartment for rent or condo for rent, consider buying second-hand items. They are more eco-friendly and much cheaper, and you will have more options to choose from. There are many places to find these items, but Carousell is a great starting point for the second-hand items that you need. You can even find an apartment or condo to move into if you want.
In Conclusion
Knowing what items you need to bring with you in your new home, it will make it easier for you to stick to your essentials so that you can budget accordingly. It will help you settle into your new home faster and make you more comfortable in there and be truly able to call it home.