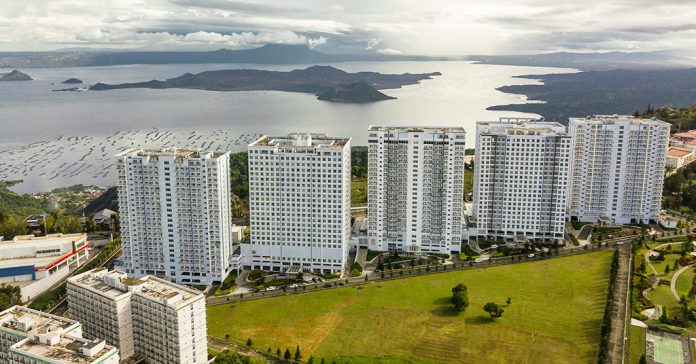 Why You Should Consider Living in Tagaytay City
When you think of some of the most popular places to travel or visit in the Philippines, one of the most common places to travel to would be the city of Tagaytay.
Tagaytay City is a city in the Philippines that people, mostly locals, travel to a lot because of the cool mountain climate and weather there. People from Metro Manila particularly like going here because of its proximity to the area. Therefore, it's a popular place for a weekend getaway.
If you're looking for a new place to invest real estate in or are looking for a new place to live in, then you might want to consider living in Tagaytay City. It's an appealing place for someone looking for something new. Before we cover why you should consider living in Tagaytay City, let's first cover a brief history of the city.
History of Tagaytay City
Tagaytay City first became an official city of the Philippines in the year 1938 on June 21. According to local stories, the city got its name from the words Taga which means "cut" and Itay meaning "father."
The story is that there was a father and a son that were hunting a wild boar. The wild boar they were hunting eventually turned to attack them. The child then started to yell "Taga, Itay," which means "Cut it down, father!"
This phrase yelled by the child has echoed throughout the area, heard by everyone in the area. It became a topic of conversation among the locals for a while, leading it to refer to the place where people from that area are in.: Tagaytay City. Nowadays, this area is a popular local and foreign tourist destination usually over the weekend.
Why You Should Consider Living in Tagaytay City
Now that you know what the history is of Tagaytay, it's time to cover the reasons why you should consider living in Tagaytay City in the first place.
The Cool Weather
One of the biggest appeals of living in Tagaytay City is that it has cooler weather all year round compared to many other cities of the country. That's understandable given that this is a tropical country after all. For people who prefer being in a cooler climate, this cool weather is a great choice for them.
What you can appreciate from this cool weather is that it means that different kinds of crops are going to be available here. Aside from that, it's a great place to be in during the summer, when the heat in the country is particularly brutal. However, since you're living here, you probably won't have to suffer the heat anymore.
Clean Environment
A clean and healthy environment is a crucial part of living a healthier lifestyle. Tagatay City, by nature because it's not as populated as some of the metropolitan areas and cities, will have a cleaner environment. Therefore, it's a great place to go to if you want a cleaner city to live in and a healthier environment overall.
If you get a condo for sale in Tagaytay City, you can better admire the environment from there as well.
Relatively Near Metro Manila
Another reason why living in Tagaytay City is an appealing approach is because of the fact that it's a relatively near city in Metro Manila. Even though it's still relatively provincial compared to it, the distance is fairly manageable so you can head there after a few hours of driving.
If you need to head to Metro Manila for any reason, it won't be too taxing to do for you since its' still near. The South Luzon Expressway and other major expressways have made it much easier to get to Tagaytay, especially if you're hopping on using a private car and doing the driving yourself.
Variety of Go-To Local Spots
For people who are afraid that going to live in Tagaytay City will be boring, they won't have to worry too much about that because there are a variety of go-to local spots that you can find here. During the tourist seasons, there are going to be a lot more activities in Tagaytay, but there are still a lot of cafes, restaurants, and other establishments that you can enjoy from here.
We will be covering some of the things that you can go to when you're there a little later in this article to help you. Overall, though, there aren't going to be any issues in terms of boredom if you're living in Tagaytay City looking for things to do on a night out.
Cheaper Vegetables and Fruits
As mentioned before, the cooler temperatures in Tagaytay City are one of the biggest appeals of living here. Due to the cooler climate, there are a lot of vegetables and fruits in this area that is going to be cheaper to buy from here than in other places. The cheaper prices will help lower your grocery costs and is a great choice for people who cook at home often.
Also, since many of these vegetables and fruits grow from here, that means that you are getting fresher produce which is much healthier.
Less Traffic
Since Tagaytay City is not as populated as other cities, especially those in the metro, you can expect fewer day-to-day traffic jams. Of course, the roads aren't usually large. They're usually narrower so having larger cars isn't exactly a good idea. Some people even opt to get motorcycles instead of cars because of how easier it is to maneuver to places.
There are also more people cycling to and from destinations in Tagaytay. Since the city is a gorgeous mountainous city, cycling around is definitely a different way to experience the beauty of this city.
Competitive Real Estate Prices
If you're interested in buying property from Tagaytay instead of renting one when you live there, then you're probably interested in knowing whether investing in properties from here is worth it. Well, given the popularity of the city as a travel destination, that means that there is considerable interest from this city for real estate from here.
Therefore, if you invest in real estate from here, you will find a lot of people interested in it if you ever plan on selling the property or just want to ensure that your property will grow in value over time.
A condo for sale in Tagaytay City, for example, is a particularly popular property choice. It would be a good idea to invest in that property if you want one that has a good number of interest.
Overall Lower Cost of Living
Compared to some of the major cities in the metropolitan area, living in Tagaytay City can be quite cheap. It will lower in price even more if you opt to live outside of the city center. Therefore, it will be easier for you to manage your budget if you live there.
As mentioned earlier, there are vegetables from here that grow native to the area so they are much more affordable than in any other place.
Aside from grocery items, there are also other items that are cheaper from here. For example, if you rent places outside of the city center from here, they are quite affordable.
Cons of Living in Tagaytay City
There are many reasons why it's a good idea to live in Tagaytay City, but you also need to make sure that you know what you're getting yourself into. That's why here are a few cons of living in Tagaytay City that you need to consider.
Expect Weekend Tourist Traffic
Since Tagaytay City is a popular destination for people in Metro Manila who want an easy weekend getaway, you can expect that the weekends are going to be particularly crowded, especially in the city center and the top tourist spots here. Therefore, it's a good idea to plan for the tourist traffic heading there.
Although usually, traffic isn't rough during the weekdays, the weekends might be a different story. Therefore, it's a good idea to plan your trips ahead so that you don't drown yourself with the weekend tourist traffic when you head out of your accommodation.
Watch Out for Taal Volcano
It's a good idea to be aware of the fact that Tagaytay is near the Taal volcano which is an active volcano in the Philippines and is a part of the Pacific Ring of Fire. Therefore, it's a good idea to check with a real estate expert if you plan on buying a property in Tagaytay. You should have an emergency plan in place if the volcano starts showing activities.
Although it's not like it is a yearly experience, if you plan on staying in this city for an extended period, preparing yourself for the eventuality is still a good idea. That way, you won't be caught unprepared for it and end up panicking during an emergency.
Slower ROI
Even though real estate prices in Tagaytay City are competitive doesn't mean that it's going to be fast for you to turn a profit from a property that you buy from here. Make sure that you temper your expectations of how fast it is for you to get your return on your investment. It is definitely a long-term investment to find an acceptable ROI for your property investment from here.
Nonetheless, you're still going to get a profit from it anyway. All you have to do is wait a bit to get it, so don't be too impatient with your property investments.
It also helps if you invest in some of the more popular real estate investments from here. A condo for sale in Tagaytay City is a particularly good investment option so it will turn a profit soon enough.
A Quieter Lifestyle May Not Be for Everyone
Although there are a lot of things to do in Tagaytay City, you can't compare its hustle and bustle with the busiest cities in the metropolitan area. Therefore, if you're thinking that you want a place to live in that has a lot happening in it all the time, then Tagaytay might not be the place for you.
It's still a relatively quiet place to live in, especially outside of the city center. Therefore, it's the better choice of living in for people who don't mind that countryside living. If you're a little too antsy, then the quiet living in this city might not be for you and can make you a little bored or impatient.
Fewer Career Options
When you think of Tagaytay City and living in Tagaytay City, the first thing that comes to mind isn't that it's a business district or hub. Therefore, if you are looking for a lot of different options for career paths to take, you won't find many options in Tagaytay City like you would do in the bigger business districts outside of this city.
Just because it doesn't have as many options compared to Metro Manila business districts doesn't mean that they don't exist. However, they are limited options, so you might need to find work that accepts remote work or is situated in Tagaytay itself to make it easier for you.
How to Get to Tagaytay
There are two main options for traveling to get to Tagaytay: by private car or through public transportation.
Public transportation takes time but it's more affordable than using a private car. You can hop on a bus in Cubao within the Araneta terminal or a bus from the Parañaque Integrated Terminal Exchange (PITX). Both of these buses should be heading to Nasugbu or Calatagan. Confirm with the personnel that this bus is making stops in Tagaytay. This should take you around three hours to travel.
On the other hand, you can head to Tagaytay in under two hours in a private car if you head over using the South Luzon Expressway or SLEX.
Popular Spots to Visit in Tagaytay
If you're determined to start packing up and moving to Tagaytay, there are a few popular spots that you can visit while you're there. It's great for when you're trying to find a way to spend time leisurely. Here are a few examples:
Tagaytay Picnic Grove
If you want a nice view of Taal volcano and Taal lake then this is the place to be. It's a popular place for families who are interested in having a nice day outside for a picnic. You can also spend some time walking around the park to enjoy the views.
There are other activities that you can do here, such as horseback riding, going on a zipline, or riding on a Ferris wheel. If you didn't prepare meals with you, there are nearby shops and restaurants where you can buy food as well as souvenir shops if you want to buy one.
Sky Ranch Tagaytay
One of the most popular spots to go to in Tagaytay would be the Sky Ranch. This amusement park is great for both thrill seekers and people who are out with their families and friends looking for a nice time. Don't worry, there are tons of rides here that are safe for kids to ride like the carousel, the bumper cars, the Mini Viking, and of course, the Sky Eye.
If you need a break from all those rides, there's a place called the StrEAT Market where you can find all sorts of restaurants to eat in to feed you and your family.
La VeryOl's Kawa Bath
This unique stop is a memorable location because you'll be taking a hot bath in a kawa or what is essentially a large wok, typically used for cooking. Originally, this idea may have started in Antique but has eventually reached Tagaytay.
If you want to warm yourself up in a unique way for the cold climate of Tagaytay, then consider going to La VeryOl's Kawa Bath. They even have unique add-ons to make the experience even more special with bath bombs, and other extras.
Local Strawberry Farms
The cooler climate of Tagaytay is the reason why you can grow strawberries here. That's why there are plenty of strawberry farms that you can go to here that offer tours or other experiences, most of them being strawberry-picking activities.
One of the most popular strawberry farms from here would be the Queens Strawberry Farm. This farm offers a bed and breakfast here for a limited number of people. They also have a restaurant called the Queens Restaurant. Aside from strawberry picking, you can also go rod fishing from here.
Overall
Living in Tagaytay City is a great choice if you want to experience cool climates, calm environments, and a quiet lifestyle. There are many good reasons to stay and live in Tagaytay City as well as a few reasons why you should take a closer look if that's what you want.
Hopefully, this article will give you some insights into why you should consider living in Tagaytay City. Always do your research and you can come back to this article anytime you need. Happy searching!