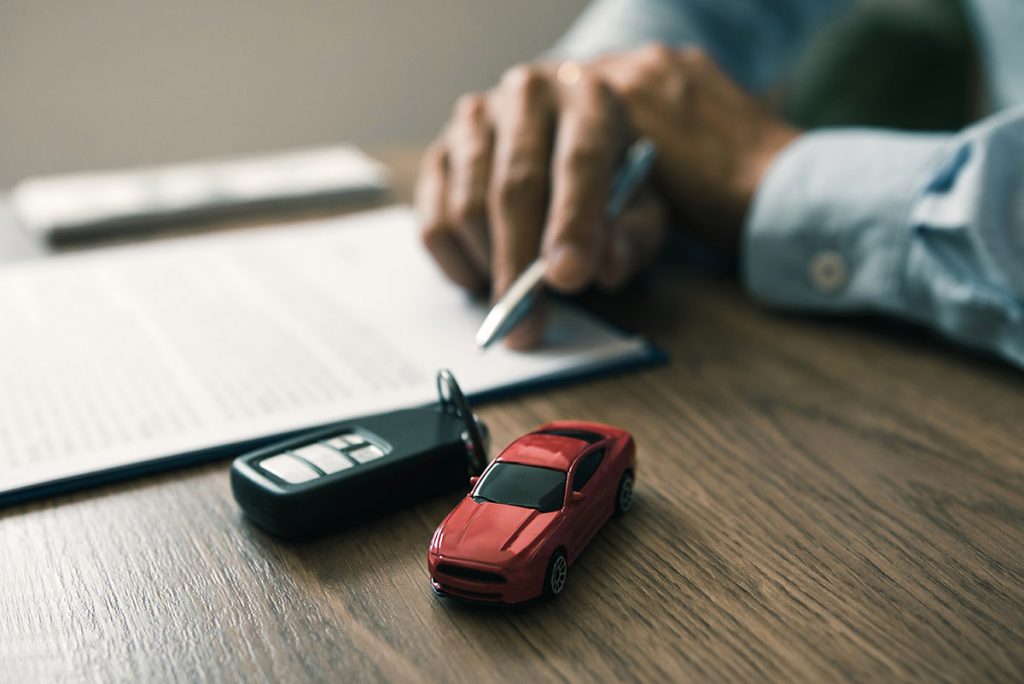 It's no secret that there are big costs that come with with buying a car.  If you have managed to convince yourself that it's time to pull the trigger to buy the vehicle that you need and want, then you should ready yourself for the real-world responsibilities that car ownership entails. One of the major things to consider is the expenses that come with it!
If you're still not sure where to start, don't fret. We're here to help shed more light on how you can prepare for this big-ticket life upgrade. 🙂
Costs of Buying a Car:
1. Car Budget Estimation
Before buying your dream ride, do you have a rough estimate of how much you can afford? If not yet, it would be a smart move to see a big picture first by knowing: 1. How much money you can shell out (ex: car savings, income allocation for car expenses) and 2. what car-related costs must you anticipate to pay for x number of years.
Buying AND maintaining a car will cost you 6-figures in a snap (that's a ton of money!), and going into debt or any financial setback is something we don't want you to have. Having a full view of the costs of buying your car early will definitely save you a lot of time and money.
Friendly tip: If you need help, use this car budget calculator so you can set a realistic budget, considering future expenses before signing any loan or deal.
2. Car Purchase Expense
Brand-new car purchases can either be consummated by paying in cash or through financing. As we have stated in this tips on buying a new car article, it will be to your ultimate advantage to pay for the vehicle in cold cash. A Manager's Check will also suffice. This way you can negotiate for the most amount of discounts and freebies for your car. 
But, if you are paying through car financing or a bank loan, be prepared to shell out at least 20% of the cost of the car as down payment. Although there are low or zero-down payment options from some brands, be wary of these as they will obligate you to pay more every month for the next 3 to 5 years. Ultimately, if you take this route, your car's total cost will skyrocket to an amount you would not have paid for in the first place.
Here's a tip, if you pay a higher amount for your car's down payment, you will get a lower monthly amount in return. Conversely, if you shorten the loan period from 5 to 3 years or less, you will end up paying a more acceptable amount for the car overall. So try to have as much cash on hand when buying a car. It just works out better that way. 
Meanwhile, opting for a preloved car, like those listed on Carousell Autos, can be a more straightforward affair. You can work with the budget you have on hand and search for a vehicle that might be bigger and more capable. While some used car dealerships offer financing schemes, it is best to consider the cash option instead so that you can manage your limited budget.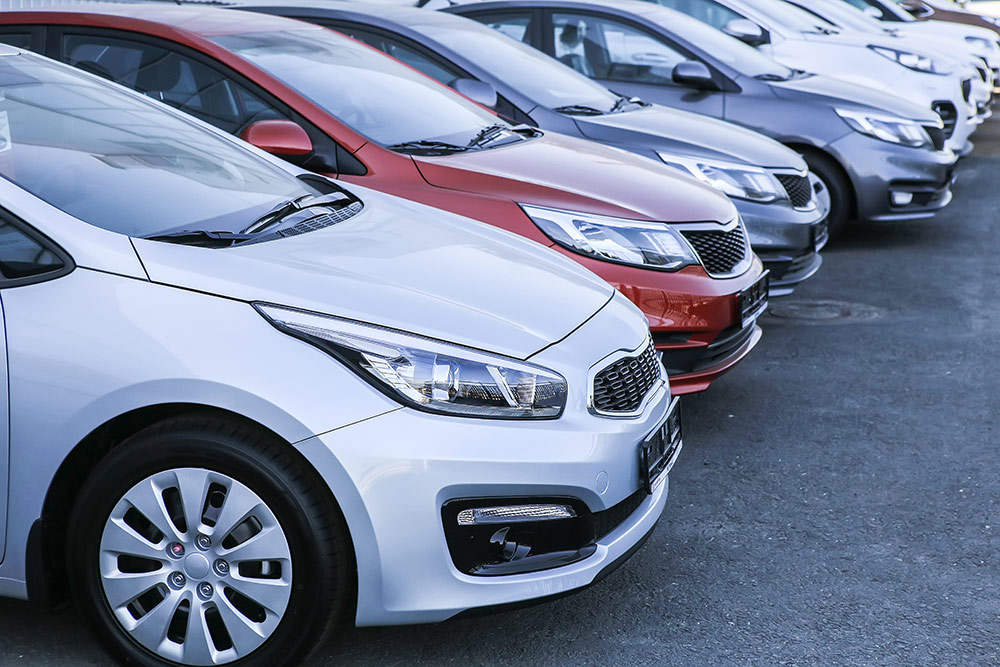 3. Registration
Owning a car is not just about driving it around from point A to point B. Key to the ownership experience is being able to pay for the basic prerequisites of car operation.
For brand-new car purchases, you can thank the dealership for handling the initial registration of your car. They normally include this as a value-added bonus to a deal. However, if you are buying a vehicle through a car loan, expect the lending bank to hold on to the original registration documents of the vehicle until you are fully settled with them. 
For pre-owned cars, you should take it upon yourself to have the transfer of ownership done  as soon as you take the car into possession. Simply because it is illegal to drive a car and not have it in your name in the first place unless you've been assigned or deputized to drive one.
So, here are the basic requirements and corresponding costs when having your car's registration details transferred to your name:
| | |
| --- | --- |
| PNP-HPG Motor Vehicle Clearance Certificate | Php 300 |
| Notarized Deed of Sale | Php 450 |
| Certificate of Emission Compliance | Php 500 |
| Comprehensive Third Party Liability | Php 650 |
| LTO Transfer of Ownership Procedure (Inspection/ processing) | Php 229.06 – 379.06 |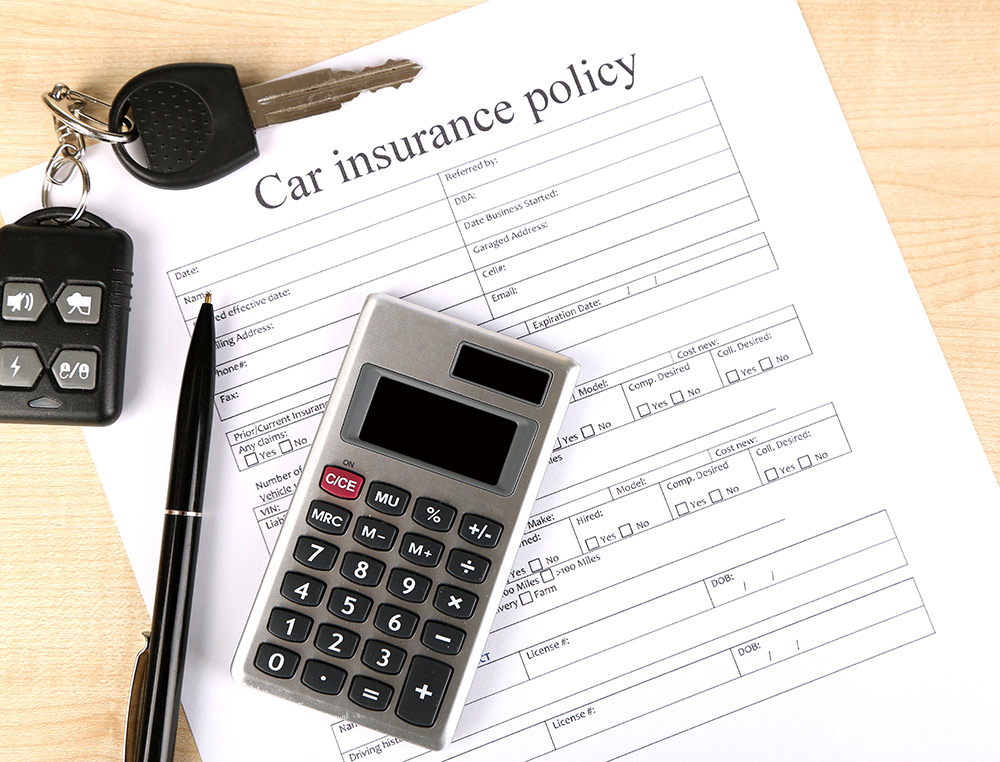 4. Insurance costs when buying your car
One of the costs of buying a car is paying for an insurance. To further compound your driving obligations, Third Party Liability (TPL) insurance is a compulsory requirement to have your car registered. TPL answers, albeit on a limited capacity, for your obligations to a third party who figures in a road accident with you. These are usually pedestrians although the Insurance Code of the Philippines states that these can be anyone who is not a member of your household, not a relative riding with you or not an employee working for you in your house. 
However, TPL does not cover vehicle or property damage, vandalism, vehicle theft, hospital bills or Acts of Nature/ Acts of God scenarios such as floods. Remember Ondoy? This is where Comprehensive Insurance comes in. As a responsible car owner, it is to your best interest to be covered by this type of insurance. You are basically betting that for one year, you will find yourself needing financial assistance from the insurance company for your car in any of the above circumstances. If you are buying a brand new car in cash now, you need to factor this into your initial outlay. 
As mentioned earlier, most car brands and dealerships factor in the cost of the first three-years of registration into your purchase of the car. Most also include the Chattel Mortgage Fee as a freebie. This leaves you with the cost of the Comprehensive Insurance. 
While direct cash purchases do not require you to have Comprehensive Insurance, bank auto loan and financing transactions do. The idea is, until you have fully paid for the car, they need reassurance that it can be repaired or paid for in case an unfortunate incident happens to the vehicle. 
Some car loans actually provide one year of Comprehensive Insurance coverage. But do read the fineprint. You might end up obligated to renew with that particular insurance company for the duration of the loan which might put you at a disadvantage later on. 
For preloved cars, it is your option to either spend for a Comprehensive Insurance policy or not. Just remember, without this type of insurance, any expense that you will need to pay for in case an accident happens, or if your car gets stolen or irreparably damaged, will come out of your pocket. Would you risk it?
So, here is a simple guide to the major registration and comprehensive insurance expenses for popular vehicle categories.
| | | | | |
| --- | --- | --- | --- | --- |
| Car Type | Emissions | Registration | TPL | Comprehensive Insurance |
| Sub-compact | Php 500 | Php 1,600 | Php 650 | Php 30,000 – 35,000 |
| Compact | Php 500 | Php 3,600 | Php 650 | Php 45,000 – 48,000 |
| Subcompact crossover | Php 500 | Php 2,300 | Php 650 | Php 45,000 |
| Compact Crossover | Php 500 | Php 2,300 | Php 650 | Php 55,000 – 60,000 |
| 7-Seater SUV | Php 500 | Php 2,300 | Php 650 | Php 65,000 – 80,000 |
| Van | Php 500 | Php 2,000 | Php 650 | Php 65,000- 80,000 |
– – – – – – – – – – – – – – – – – – –
Have full control of costs when buying your car
We hope you can use this "costs of buying a car" guide to plan your purchase better! Remember, responsible drivers should also be responsible owners. Take the extra step to clean your car's documents early on. What this pandemic should have taught us is, you'll never know when you might have to liquidate an asset later on. Having clean papers just adds a little bit more value to your car when selling time comes along.
---