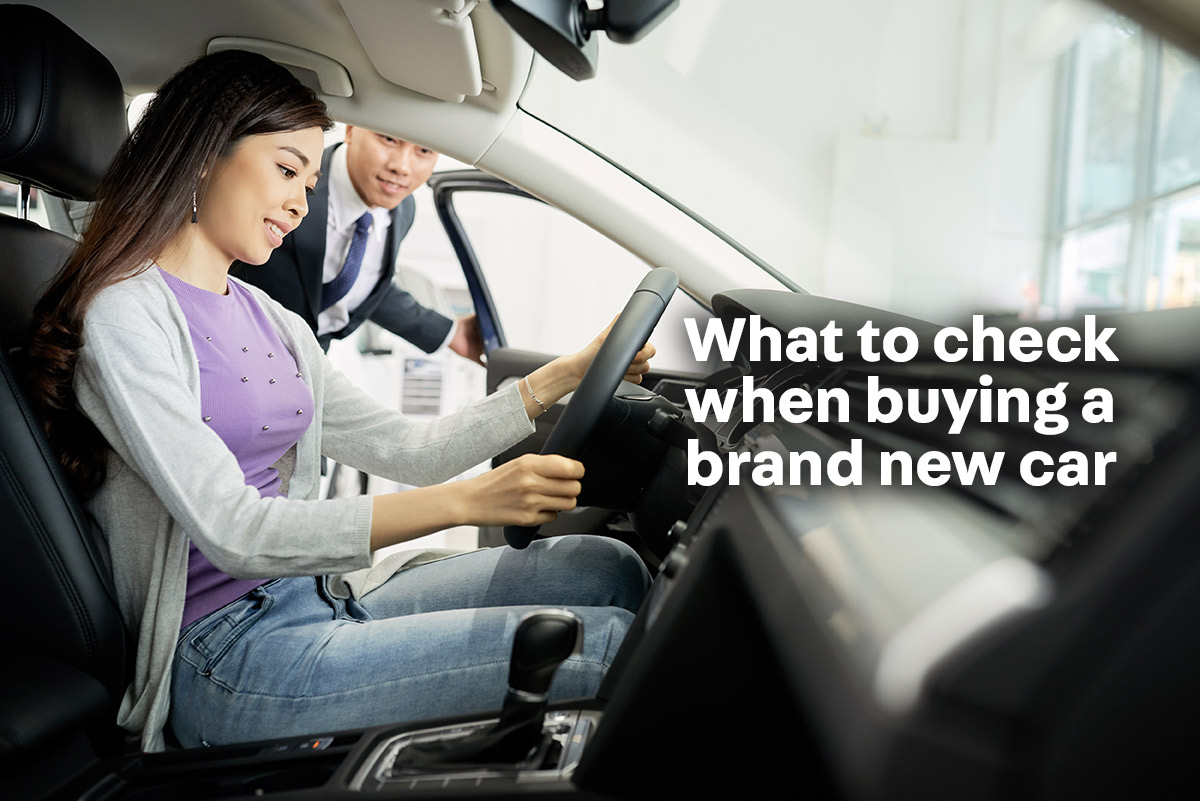 Congratulations, you are one stop closer to getting your own ride! Before signing any purchase deal, knowing what to check when buying a new car is very important.
Nowadays, buying a brand-new car is not the clueless walk-in affair it was years ago. With the advent of the internet, you can search online through search engines or Carousell for the available vehicles on the market that fit your needs, satisfy your wants, and even work within your budget, before you actually step onto the showroom floor. 
Assuming you've done your homework and have narrowed down your choices to a select few, it is time to contact the seller or visit a showroom and see the prospective cars for yourself. So, here are some tips on what to inquire about, and at least ascertain for yourself, before you hand over your hard-earned money and shake hands with the dealership sales agent.
What to Check When Buying a New Car:
1. Do they have the car model in stock?
Some car brands and dealerships advertise having the shiniest, most affordable and feature-packed model only for you to find out that it is either currently not available, or will take a number of months to arrive, or worse, has been replaced by a more expensive variant, that's in a color you absolutely hate. 
While you may have fallen for the come-on, do not fret. You can always ask other dealerships of the same brand if they have the car you are looking for in their storage facility. If one of them does, then you can bring your business there. Some sales agents may even facilitate the sale with the sister dealership, sparing you the hassle of transferring locations. 
But if your dream car just happens to be available, pick a unit from among the dealership's newer stocks. They normally work on a first-in, first-out basis so they will naturally offer cars that have been in storage for a longer time. These may have been exposed to the elements longer and may be more prone to defects. Just remember, you will have to live with the car for the next three to five years so it doesn't hurt to ask.
If you prefer checking stocks on online platforms, Carousell is also a convenient way to chat with trusted sellers!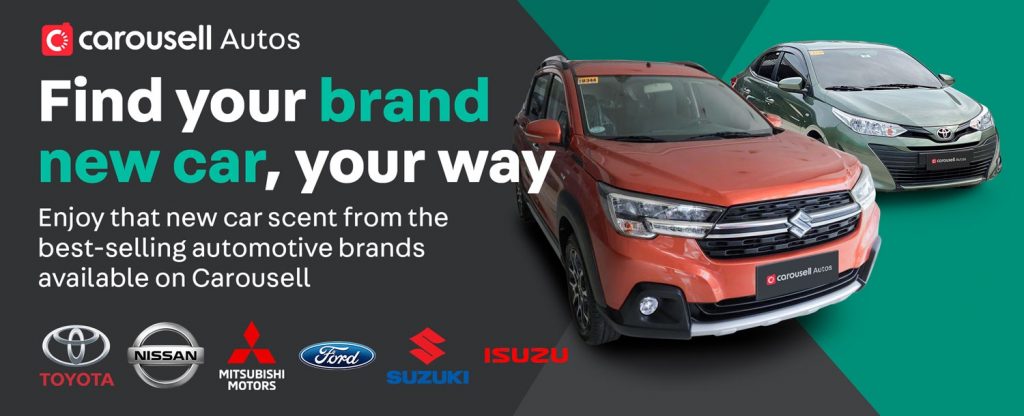 2. What is the life cycle of the model?
One of the useful tips on how to buy your new car is by checking the model's life cycle. Japanese cars usually last about five to six years before an "all-new" model is introduced. In the years between these launches, minor model changes are made available that enhance the looks or even the performance and reliability of the model. 
It would be best to know the year when the current model of the car you are looking at was introduced. This way, you can deduce if a car is due for updating, or better yet, for a full change. End of life models are almost always being sold at fire sale prices. So make sure you know that before committing to a purchase since it will affect the resale value of your car later on.
On the flipside, models that have reached more than three years of their life cycle usually  have had their bugs and niggles already sorted out by the manufacturer. So consider that when you round-up your shortlist.
3. How often does it visit the pump?
Another important thing to check when buying a new car is its fuel consumption. With the constant traffic pulling down fuel efficiency numbers, it is always wise to start off with a car that has already earned a reputation to be thrifty. Not everything a sales agent will claim at this point is real. So better search for end user feedback and reviews to be sure.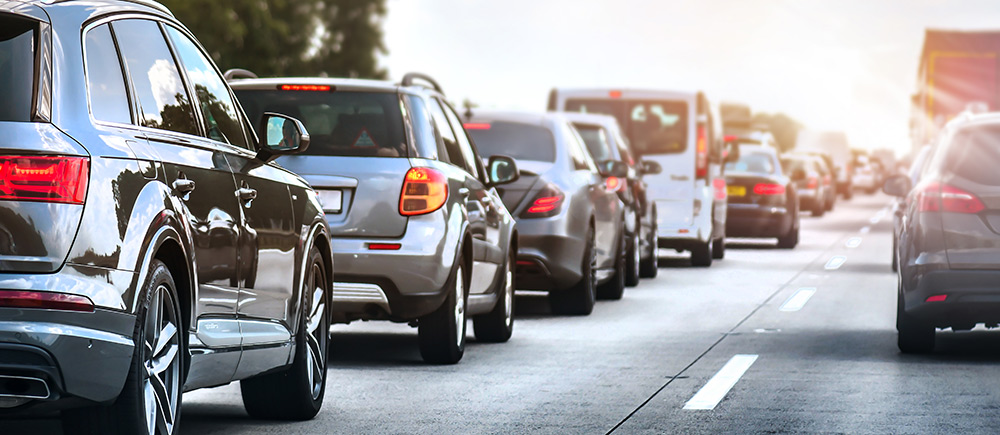 4. Can you take the car around the block?
Test drives are the most important activity when you are showroom hopping. By asking for one, you will be able to get a feel of the car as you drive it. This is the time for you to see if you and the car are made for each other. See, hear, smell, touch… your senses should be working overtime at this point looking for potential issues you might have with the car. And do this for all the cars in your shortlist just to make sure you can assess which model is easiest for you to operate.
Granted that many of the mechanical issues you will experience with the car will happen after extensive use, a test drive can give you a glimpse on what it feels like to drive the car. Buying a vehicle can be a subjective affair too.  
5. How much does it cost to maintain?
Buying any car doesn't end with the payment and the handover of the keys. The ownership experience should always include provisions for maintenance costs and the replenishment of consumables like tires, car batteries or even headlight bulbs. 
While figuring out what to check when buying a new car, you can always ask for a breakdown of the upcoming maintenance services and cost of common parts from your sales consultant. Given that Preventive Maintenance Service is a pre-planned expense, you can then compute if your budget can take the periodic hit. 
Some brands actually offer PMS as a free add-on to the purchase. Know which brands these are and consider them if budget will be an issue later on in the ownership journey. And while diligent PMS is a requirement to retain the vehicle's warranty, after the required dealership service period lapses, you can opt to continue maintaining the car at another shop with car parts you may even source yourself from Carousell.
Browse car accessory deals on Carousell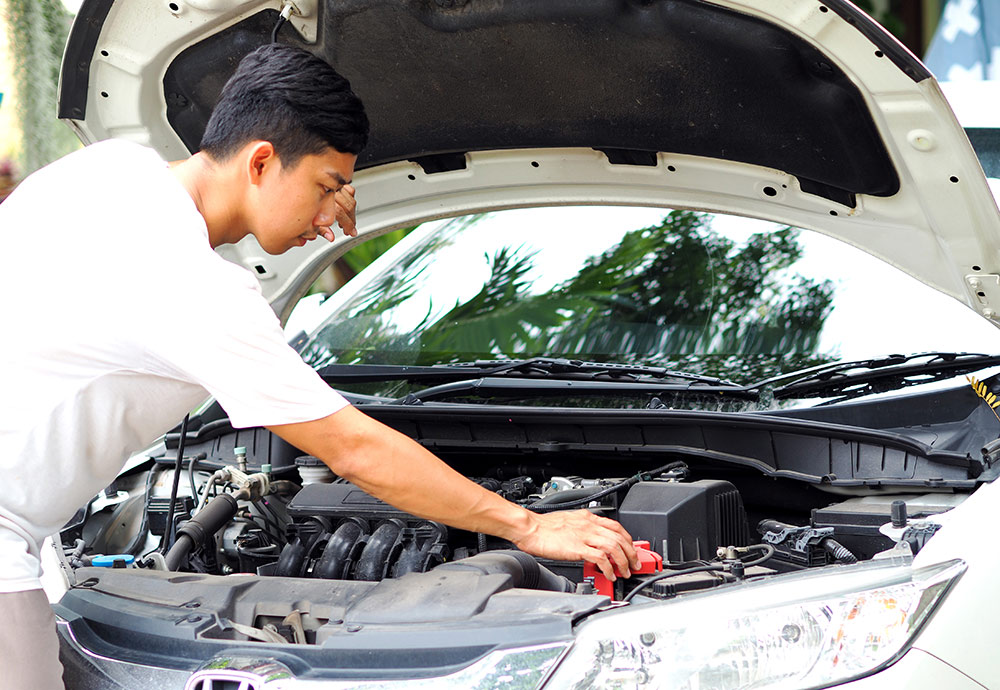 6. What's included in the warranty coverage?
This is where a lot of customer confusion usually arises. 
Some manufacturers classify their warranties as "bumper-to-bumper" implying that if anything breaks down in the car, the dealership will replace it. But in reality, warranty coverage can be limited to parts that are not wear and tear, or things that are predisposed to be replaced after a certain point in time. 
Shock absorbers, bushings, tires, engine belts, even the car's paint may not be covered depending on the circumstances that caused the damage and the fineprint in the Owner's Manual. Moreso, the warranty of the car's various components may also be voided if the car has been altered or modified in any way.
It is best to spare yourself arguments later on when you need to file a claim by making sure which parts are included in the warranty coverage, and under what circumstances your car's warranty will be invalidated. 
7. Is it the best time to buy now?
As a sales-driven business, sales agents and consultants are driven by incentives when it comes to achieving their target quotas for the month. By the third or fourth week, things get desperate for some agents that they accede to offering more freebies and concessions just to make a sale. 
So consider finalizing the sale closer towards the end of the month. Coordinate with your bank to release the Purchase Order by then so that you can haggle for more inclusions in your deal. And while you're at it, negotiate for the lowest price they can give. This is usually achieved if the purchase is made with cash outright. 3-year LTO registration, free Chattel Mortgage, tint, even insurance can be haggled into the price. Just give it a try.
8. Can you drop the add-ons?
Many mass market car brand sales agents do not really make much from each vehicle sold. So, be wary of additional offers they may push your way. Add-ons such as in-house insurance coverage, bank or in-house financing options, or even pre-sale services such as undercoating, accessories installation and after-sales promos usually give additional commissions to the sales agent. 
And while comprehensive insurance is a prerequisite in every brand-new car purchase, you do have the option to search for an insurer that has extensive experience in the automotive field. Their response time is crucial as well to lessening the number of days your car is in the shop in case it figures in an incident in the future. 
If you can provide the items above on your own, of course without voiding the warranty of the vehicle, then it would mean less cash out for you. In terms of accessories, sourcing for ways to personalize your car is easy with Carousell Autos having a wide range of listings for the right accessory for your car. 
9. Are you financially ready to make the purchase?
Perhaps this is the most important question of all. 
With the rash of compelling zero or low-down payment and low-monthly promotions due to stagnant car sales during the second quarter of the year, dealerships are more than eager to make a sale with you. But if you cannot pay outright in cash, car loans are supposed to fill in the gap. Unfortunately, with the economy in flux, banks have been hesitant in approving car loans lately.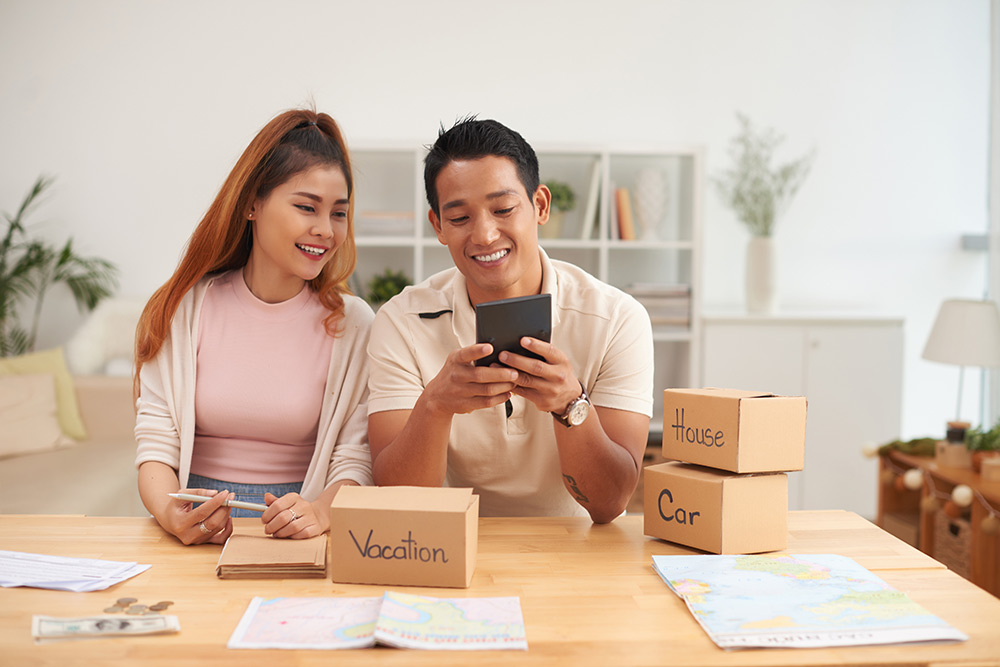 So having a stable source of income that is commensurate to the amount you will pay the banks every month, and then some, is key to you being able to buy the car of your dreams. To prove this, you should have all your financial and work documents ready for review. More importantly, you should be able to confidently say to yourself that you will be able to fulfill the obligations of paying your monthly dues to the bank. You would not want your credit history taking a hit for a purchase you cannot back up. 
Should you need extra help in computing for this purchase (plus your future car expenses) use our car budget calculator below to get started!
Know what to check when buying a new car for a hassle-free experience
We hope these tips are helpful for your upcoming purchase! And if you really need to have a car, consider going over the pre-owned vehicles on Carousell Autos. Who knows, the car that satisfies your needs while tickling your fancy might just be available at a more affordable price that fits your budget. All the best. 🙂
---