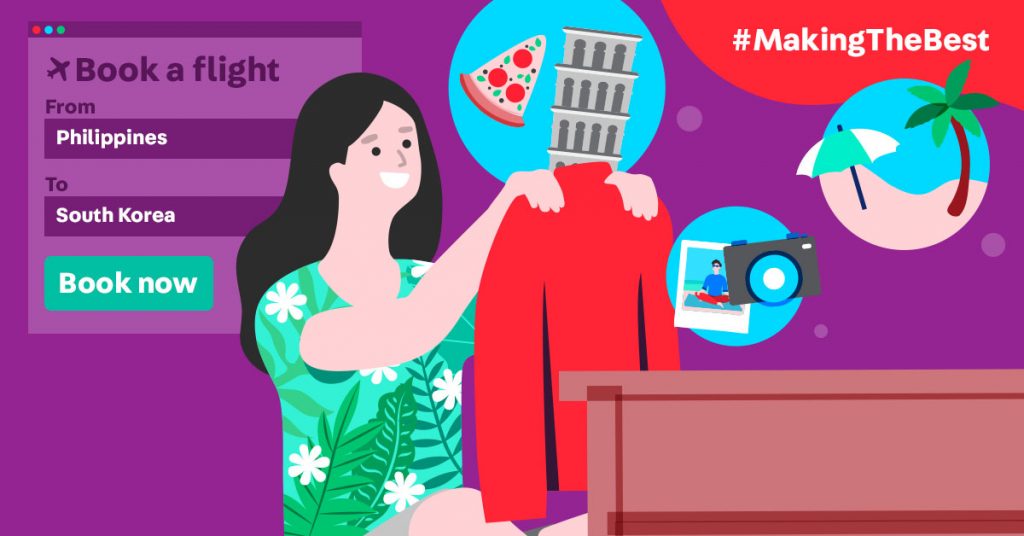 Ok, it's confession time: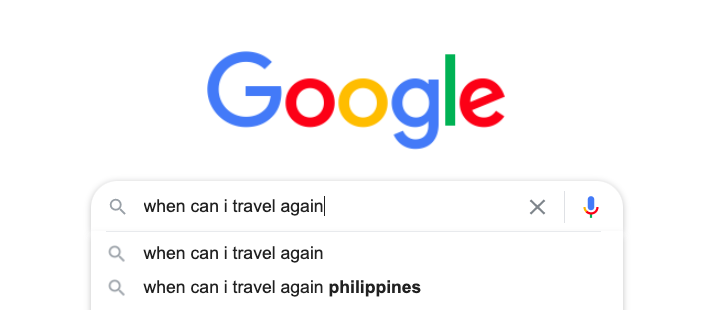 We've all Googled this at some point. Perhaps even multiple points. Guilty as charged.
With the Covid-19 situation in the Philippines and around the world this 2020, we've all had to hit pause on our travel plans for now – even a short road trip to La Union for the weekend or an impromptu drive to Tagaytay for bulalo is something we can only hope to happen sometime soon.
But that's not to say we can't make the best of the situation and feed our sense of adventure even from home. So we've put together a list of ways to travel without leaving the Philippines, which we hope will help you feel a little more uplifted, and a little more connected with the rest of the world!
1. Challenge your creativity with a DIY home photoshoot
Back in 2018, avid traveler @ehrussell bought a second-hand DSLR camera off Carousell to experiment with travel vlogging. "I couldn't bear to pay for the full price," he shares, so starting out with a cheaper second-hand one was the obvious solution. "And because I finally had the proper equipment, I was so much more inspired to snap photos wherever, whenever. Even when I'm home and not traveling!" 
Being in a place that excites you unleashes the inner photographer in you for the 'Gram, but what if we can't be at these places just yet?
Traveling – or even so much as heading out without a mask – might be off-bounds now, but you might have seen the latest photography trend floating around on Instagram: home photoshoots. 
Would you have guessed Singaporean photographer @zippyzipeng shot this in his own home?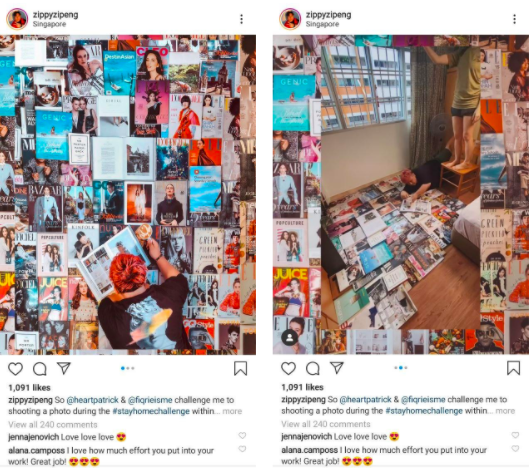 Or that Philippines-based @jelinecatt created this effect with just a toilet paper roll and a flashlight?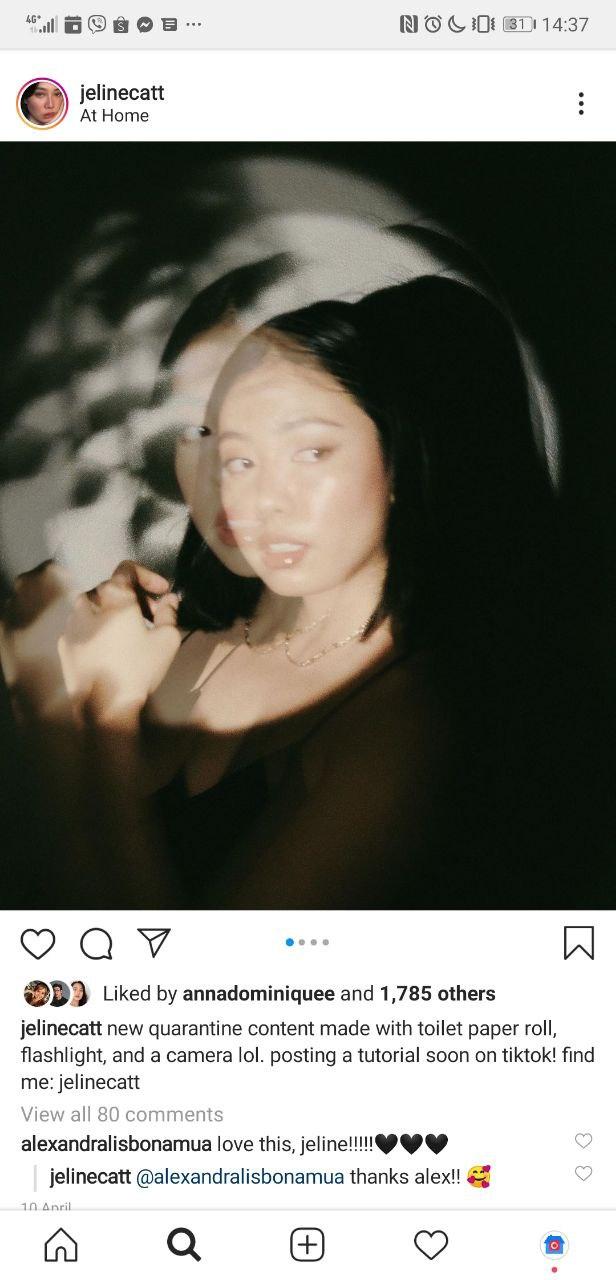 It could be as simple as finding a spot in your home with good natural lighting for some candid shots or staging a set in a part of your home for a themed photoshoot. In any case, photos capture memories of special moments, and a time like this is, well, special in its own way.
Need a little help for your home photoshoot? Even if you're not ready to invest in, say, the latest professional camera, a simple tripod or a wide-angle lens could make all the difference (check out affordable photography equipment on Carousell!). And needless to say, that mini investment would definitely come in handy when it's time to travel again.
2. Level up your cooking skills with a new recipe
If you're one of those who travel for the food, then this is the best time to experiment with the cuisine of your favorite country. 
Take it up a notch with niche kitchen equipment like a pasta maker to bring you back to that family-run Italian bistro you remember fondly from your last Europe trip, or a takoyaki maker to master the iconic Osakan street snack.
Pro tip: Get pre-loved equipment on Carousell on a budget, and if you eventually find that you no longer have any use for them, sell them off again to someone else to use in their kitchen experiments. Saves you so much money compared to buying them brand new!
3. Scent your home
A big part of travel is about the way a place lingers in our memories and how we associate it with certain senses, even long after we've left. 
Try DIY-ing home scents inspired by your favorite travel season using essential oils. Plus, each essential oil comes with its own therapeutic benefits, from antioxidant properties in rose that can improve complexion to tension relief in ylang-ylang.
Find affordable essential oils on Carousell to experiment with, and bring a little Bali tropical getaway or an European wintery wonderland into your home: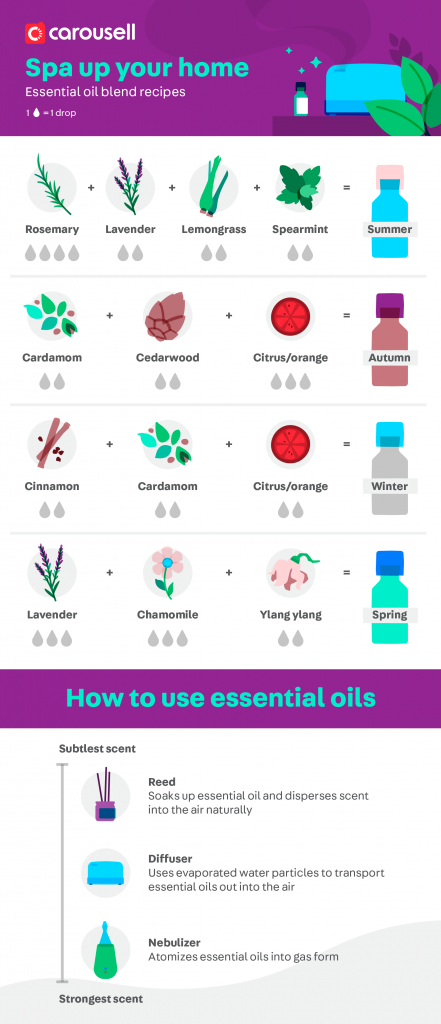 4. Revamp your home
Now that we're spending so much more time at home, you've got all the more reason to make it feel extra cozy.
Going for a Balinese resort vibe?
Carouseller @pennchng had to cancel her Bali trip earlier this year, which meant she couldn't go trinket-hunting at their street markets. So she turned to Carousell and bought a rattan bag as an accent for her bedroom's vanity corner, which also doubles up as storage for her hair accessories.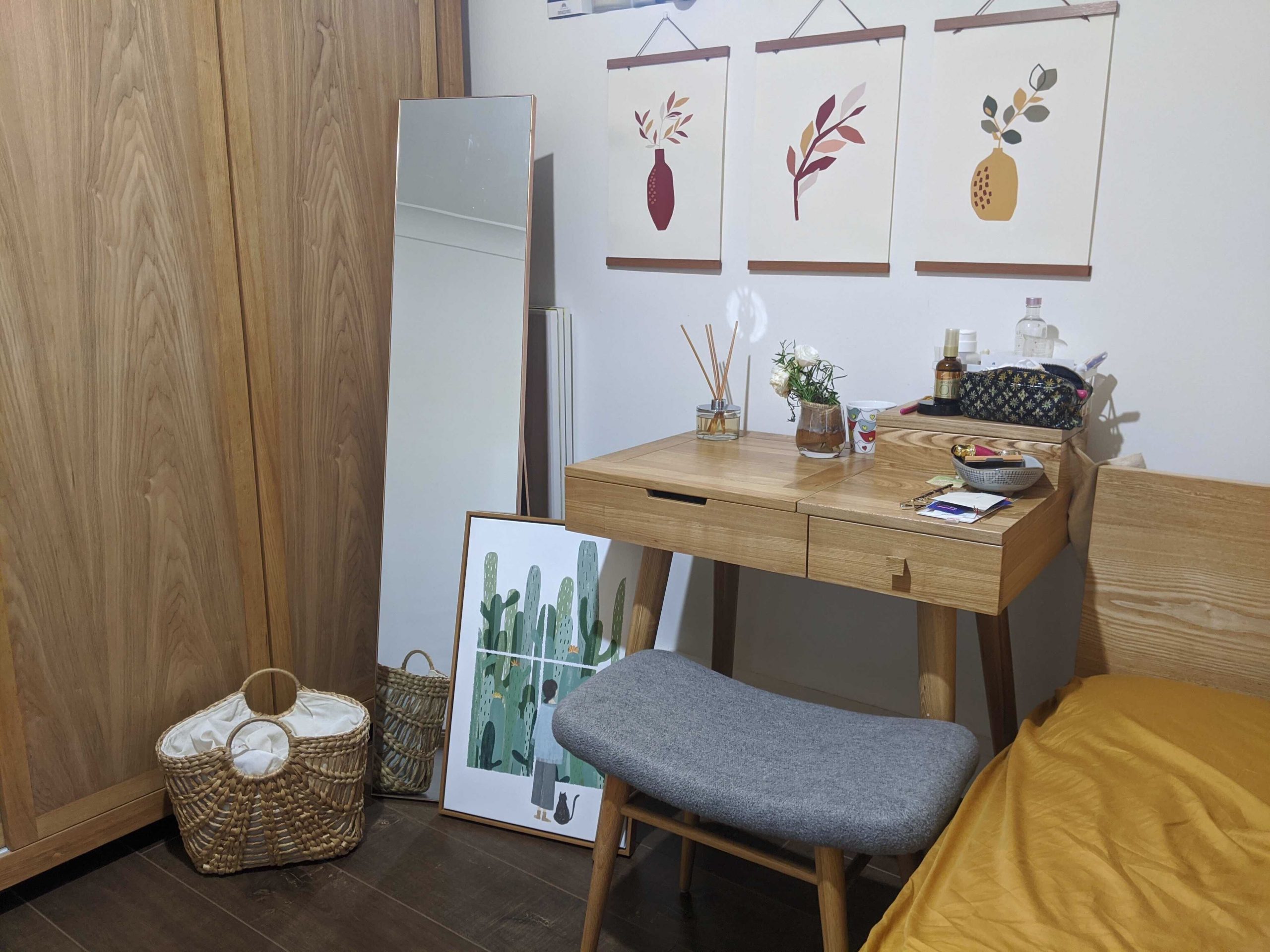 Or, transform your room into a villa-esque space with, for instance, a piece of affordable rattan furniture: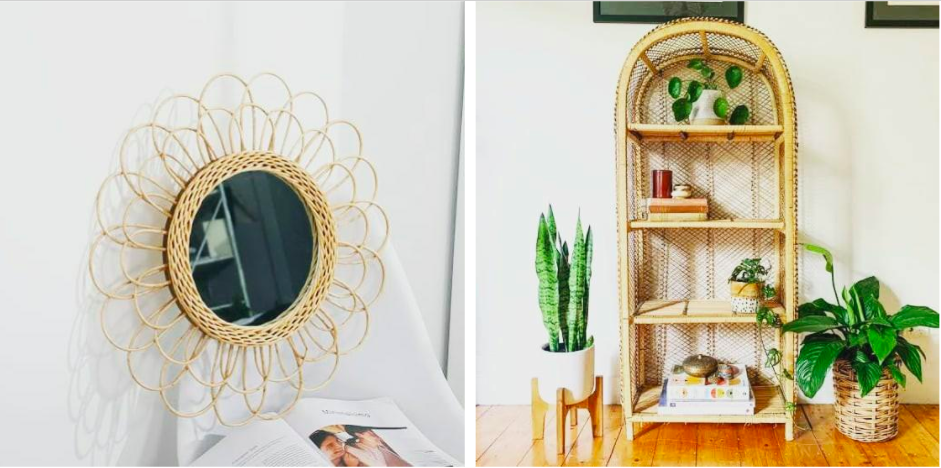 Miss hunting for vintage treasures at overseas flea markets? Then we'll have to talk about sellers like @funny_museum and their collection of oldies but goodies (hint: vintage suitcases, antique sewing machines, typewriters, gramophones and more):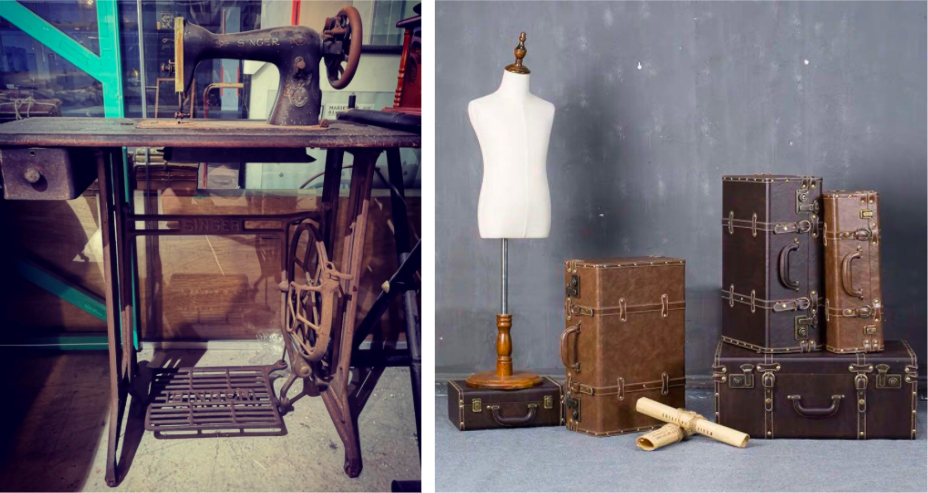 5. Start planning your next trip
You might have heard the science (yes, science said so): The anticipation built up for a trip – rather than the actual trip itself – is also a crucial part of the high we get from traveling. 
So why not shop for when things get better so you've got something more tangible to look forward to? You'll find tons of discounted travel-related vouchers on Carousell, from hotel stays to entire holiday packages, some even with no expiry dates. You could be saving a looot of money, especially since the pent up demand could jack up prices when travel finally starts picking up again.
In the meantime, though, several museums and attractions around the world are offering free virtual tours. Of course, it's not quite the same as being there in person, but when else can you say that you explored a renowned museum in your pajamas?
Iconic virtual tours include:
Traveling from home – no travel required
Until we can all get on a plane again (and no, that Google Search didn't give us any definite answer), let's all make the best of staying home, and get in the spirit of exploration in a different way. Tell us how you've been traveling without leaving your home!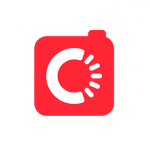 Audrey is a marketing associate and loves being connected to the Carousell community. On weekends, you can find her binging her favorite K-dramas on Netflix, or chilling by the beach!