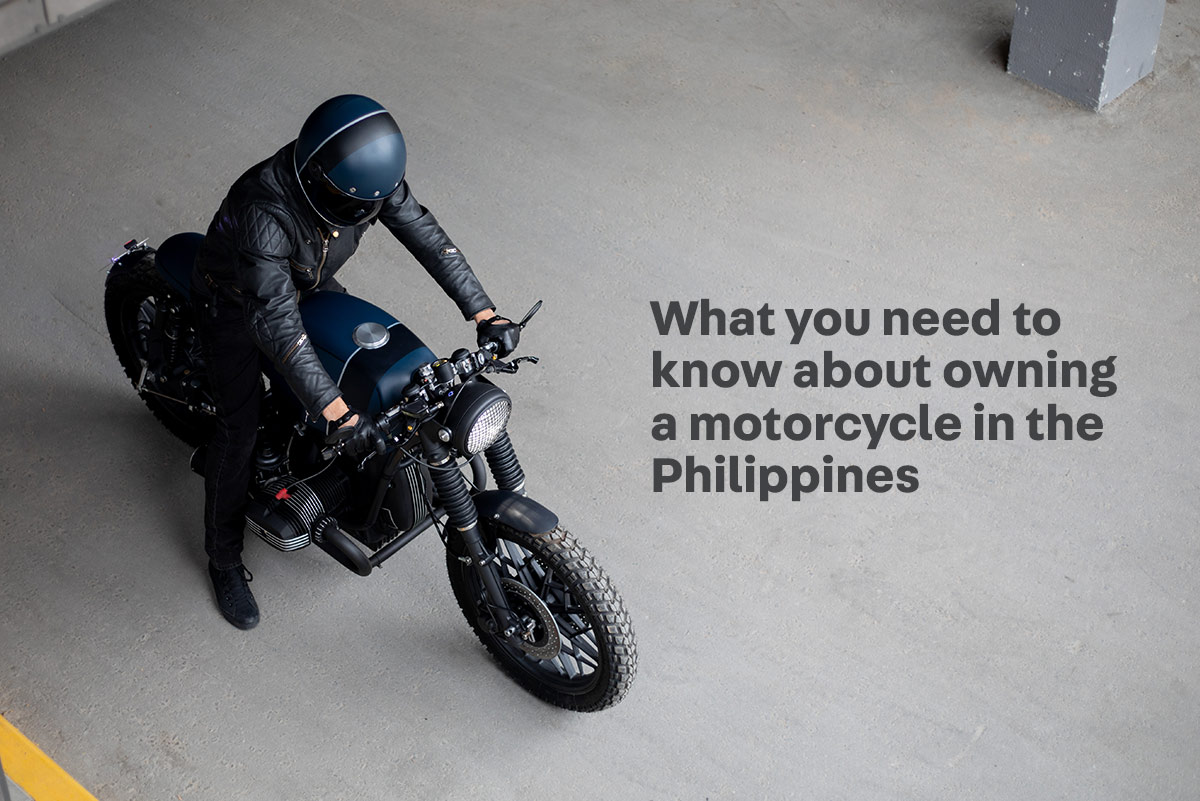 Let us face it, motorcycles are a quick and easy mobility option for many- especially in the Philippines. With their relatively affordable pricing and lots of models available whether for personal or business use, motorcycles will continue to be in demand for the foreseeable future. If you've decided to join the rest and need tips for buying your first motorcycle, you came to the right place!
Before you hop on over to the nearest motorcycle dealer/marketplace, it is best to know what to prepare for when buying one. It will also help if you know the purpose your motorcycle will fulfill. That way, you will be able to find the right model for your needs. 
Tips for Buying Your First Motorcycle (FAQs)
1. How do I buy a motorcycle?
2. What are the requirements before buying a motorcycle?
3. What are the different motorcycles available in the market?
4. How much should I pay for a motorcycle?
5. What motorcycle gear should I have?
1. How do I buy a motorcycle?
Apparently, it is quite easy to buy one today. Aside from major Japanese, Chinese and European brands having their own showrooms and sales outlets across the nation, secondhand motorcycles are also easy to come by. A quick look at the motorcycles on Carousell will reveal a wide selection of brand-new and pre-owned motorcycles and even their parts and accessories for every need.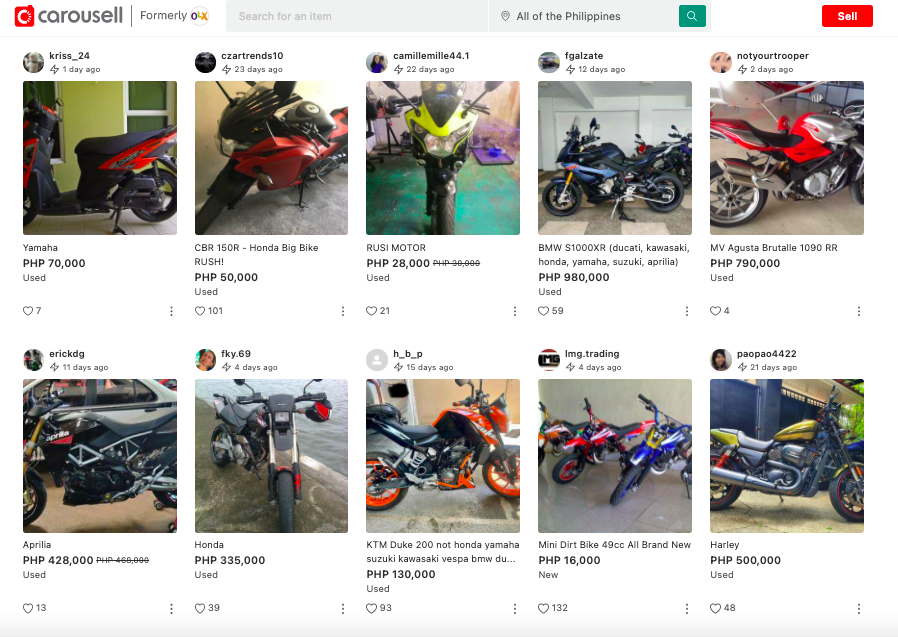 Browse motorcycles on Carousell
Do remember though that if you choose to purchase a bike through credit, you will need financial documents such as pay slips, certificate of employment, government ID cards, post-dated checks, and even a co-maker just to be able to qualify for a loan.
Although dealers offer low down payment schemes, it will all boil down to approvability. So, all rates & down payment values will vary.
Suggested read: Buying a Motorcycle in the Philippines — A Step-By-Step Guide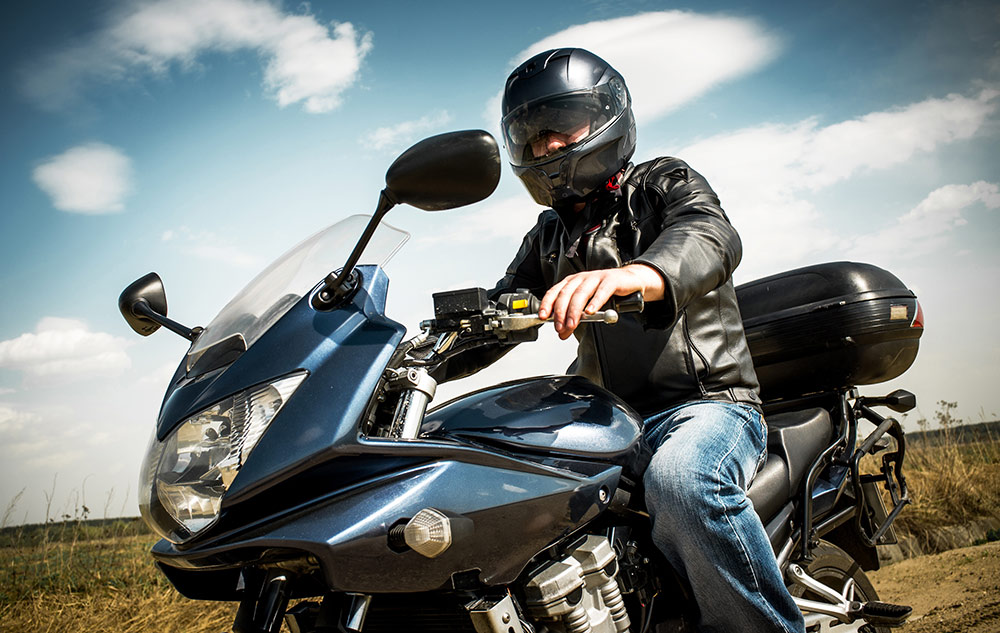 2. What are the requirements before buying a motorcycle?
First, your driver's license should be updated to the required restriction to be able to operate a motorcycle. This is Restriction Code 1.
Second, you should know the right bike for your riding skills. If you are only used to a scooter, it might be too much of a jump for you to purchase a sport bike when you do not have the ability to operate it safely.
Third, it goes without saying that you must have the budget to be able to purchase the right motorcycle you are eyeing. Whether it is brand-new or used, having enough dough to not only buy the bike, but also still have the ability to maintain and pay for its other ancillary costs, is essential to a fulfilling motorcycle ownership experience.
3. What are the different motorcycles available in the market?
Choosing the right motorcycle also depends on several factors aside from price and purpose. You will also have to consider the kind of riding you intend to do. Displacement, or the size of the engine, will also determine its power and whether you can take your motorbike on the highway or not. Your skill level will also have an impact if you can handle a manual or an automatic transmission bike. And of course, your partiality towards a brand and its ability to sustain the ownership support for your motorcycle will likewise affect your decision.
Here are the main motorcycle categories you can choose from today:
Scooter
This is the simplest and easiest motorcycle to ride. With its lightweight and compact dimensions, scooters are best for beginners who wish to experience hassle-free riding. You only need to step onto their floorboards and can even use this space to store bags and small cargo, and away you go. Their upright seating position, automatic transmission and twist-and-go operation translates to an easygoing riding experience. Scooters usually start off at 50cc engine displacements and are best for short trips in the city.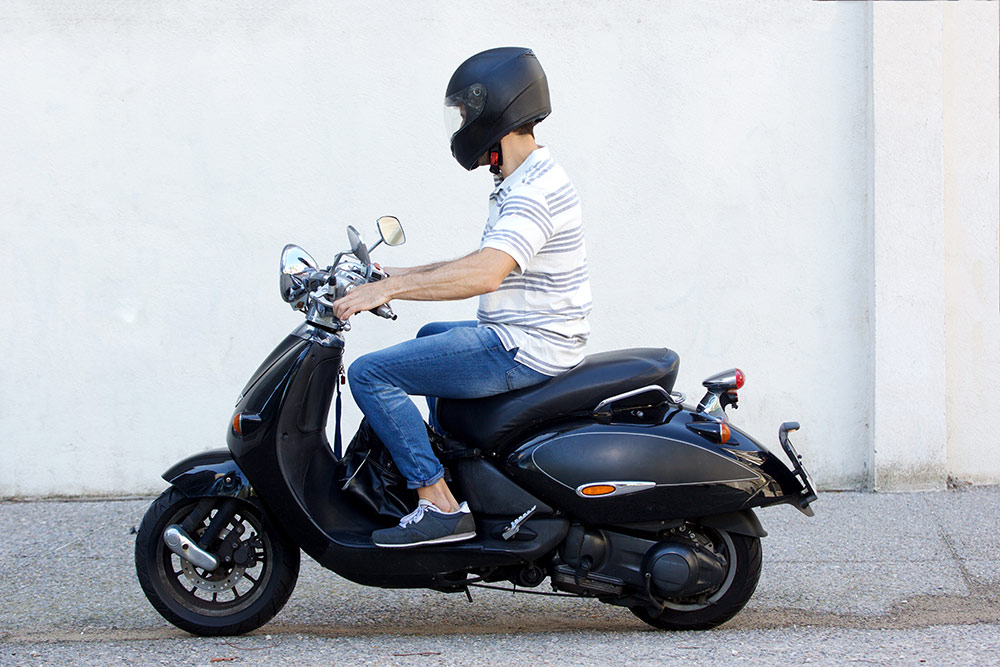 Maxi-scooter
Essentially a maxi-scooter is the same as a scooter but with bigger engine displacements. Naturally, with the bigger engines, they are bound to be faster. Some maxi-scooters have displacements up to 400cc or higher. This will let you ride them on our highways. And like scooters, convenience is the key benefit for riding one of these.
Standard
In our minds, this is what a motorcycle basically looks like. It is the ideal all-around, workhorse ride that is perfect for city commutes, the occasional trip to the province, or as the village tricycle. With its medium built, it sits taller than scooters. However, because most of them come with manual transmissions, there will be a learning curve to get used to balancing, steering, and operating the clutch and gear shift levers with your fingers and feet.
Underbone
Perhaps the most common motorcycle for the working and commuting populace. Underbones are like scooters in that they have simple automatic or semi-automatic transmissions and have fuel tanks underneath the seat.  But they are also like standard motorcycles in that they have no floorboards but only foot pegs on either side of the body to step on. They have some limited off-road abilities and are just as quick and nimble as a scooter with their 110 to 150cc displacement engines.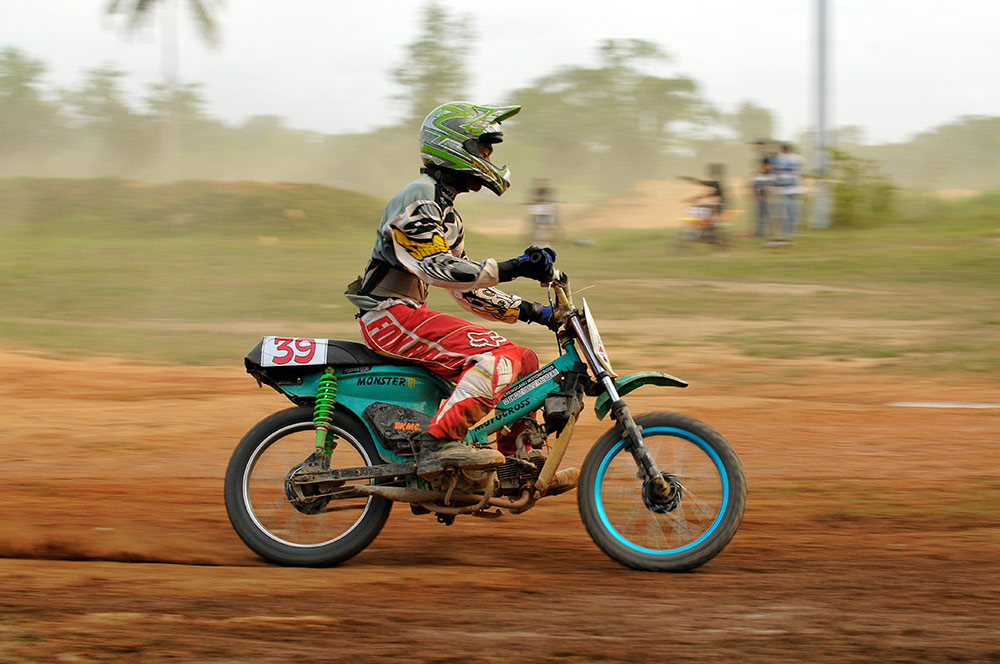 Sport
If ever motorcycles had sports car design and power, this would be it. Sport bikes are for those who like to ride fast. With their aggressive riding posture, you will have to lean forward to get the most out of their agility and speed. They are not ideal for everyday commutes, nor as workhorses. But for the occasional track day, weekend speed fix, or a racing event, this one takes the cake. You can choose from 150cc to 1000cc engine displacements with most major manufacturers having a model in the class.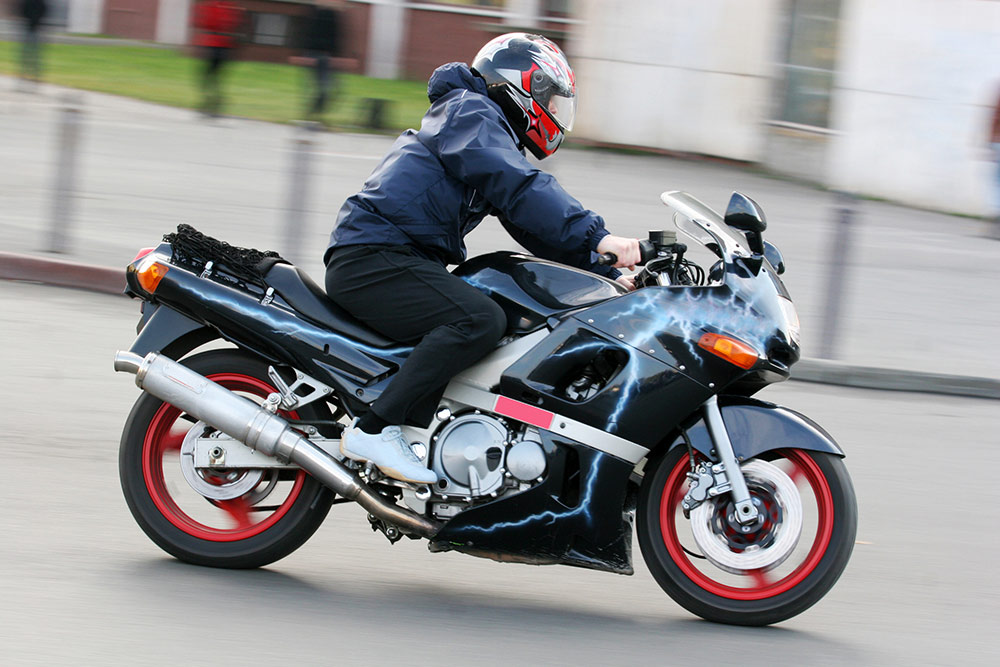 Adventure
Adventure bikes are designed to handle both city and rough roads with ease. With their tall riding posture, it might come as a challenge for shorter people to hop onto. Nonetheless, the power and ruggedness they possess more than make up for their not so easy operation. With engine choices from 125cc to 1000cc, adventure bikes have a wide range of versatility and agility in store for the experienced rider.
Dirt
Coming in with soft suspensions, big studded tires, a lightweight chassis, and a neutral riding stance, dirt bikes are perfect for off-roading even though they just sit as comfortably on average rough roads. Dirt and mud seem to be the natural habitat for these bikes so expect them to be able to navigate through unpaved terrain with relative ease. Agile and durable, they can be had with engines from 125cc to 800cc.
Browse motorcycles on Carousell 

4. How much should I pay for a motorcycle?
The million-dollar question. Fortunately, it does not cost that much to acquire a basic brand-new motorcycle. Much less when you consider a preloved bike on Carousell.
Ultimately, it depends on what kind of motorbike you are going for. Here are the basic motorcycle classifications and the corresponding budgets you can prepare to make your purchase. 
| | |
| --- | --- |
| Motorcycle Category | Suggested Retail Price Range |
| Scooter | Php 65,000 – Php 125,000 |
| Maxi-scooter | Php 250.000 – Php 600,000 |
| Standard | Php 80,000 – Php 540,000 |
| Underbone | Php 50,000 – Php 100,000 |
| Sport bike | Php 150,000 – Php 2,500,000 |
| Adventure bike | Php 500,000 – Php 2,500,000 |
| Dirt bike | Php 250,000 – Php 500,000 |
What else will a brand-new motorcycle cost me?
Registration of your brand-new motorbike is always part of any purchase. So, make sure to save up at least Php 800 to Php 1,500 for that. Do not forget to add Php 400 for emission testing and the prerequisite Third-Party Liability insurance coverage which comes from about Php 350 to Php 1,320.
If you want to have that extra peace of mind, getting a comprehensive insurance policy will help you address repair and personal costs in case of an accident. These ones start from Php 5,000 to Php 60,000 depending on the motorbike's price and the coverage of the policy.
If you happen to choose a preloved motorcycle, consider having the extra amounts above on hand to be able to transfer the ownership and register the motorbike under your name.
Knowing the right budget is one the tips for buying your first motorcycle that is crucial to be planned well.
5. What motorcycle gears should I have?
As we keep on saying, buying a motorcycle is just the first step. You also need to invest in the right gear to protect yourself not only from the elements, but also from the possibility of nasty accidents. This unfortunately, is almost always connected to motorcycle ownership.
Buy the best helmet you can afford. Often, the pricier helmets reflect their ability to protect your head in a crash.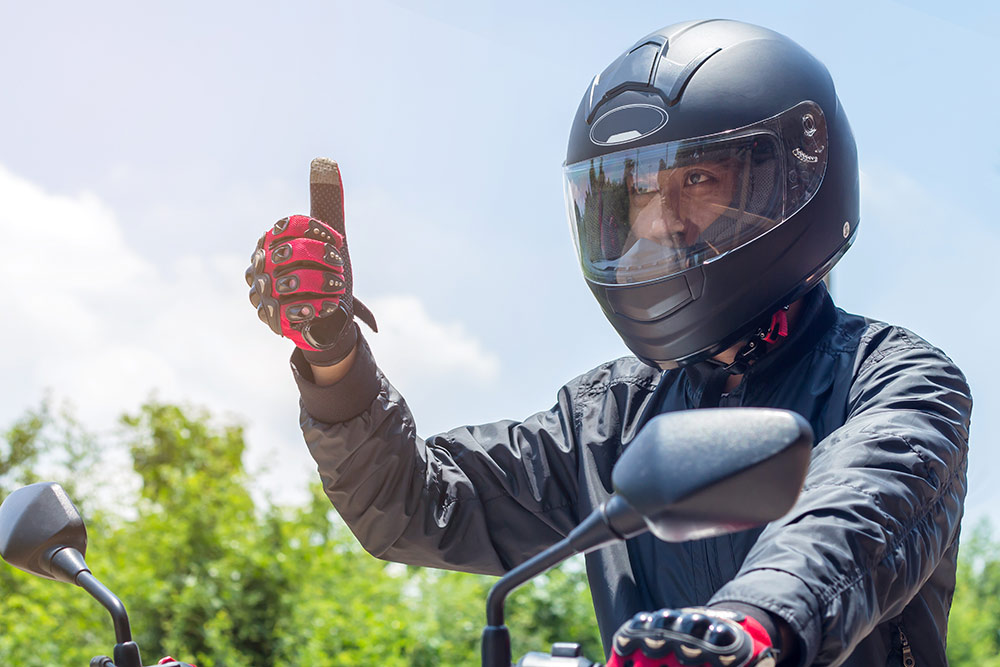 Invest in a proper leather riding suit or jacket as this will help protect your skin and your body from a fall. Prepare your budget for gloves and riding boots as well. While there are many riding gear brands out there, you will need to prepare at least an additional Php 100,000 to get a true semblance of safety especially when you are riding in the sport, adventure, or dirt bike levels.
These motorcycle gears are all available on Carousell as well which allows you to easily contrast and compare items from different suppliers and sellers at the convenience of your own home.
Browse motorcycle gears on Carousell
Use these tips for buying your first motorcycle to make a smarter buying decision.
Hopefully, you have been enlightened using our tips for buying your first motorcycle. Always remember though that while buying is the big step, having the ability to own, maintain and repair your motorbike is an essential part of the ownership journey. And we at Carousell are with you in every step of the way towards your destination. Stay safe and happy browsing!👇