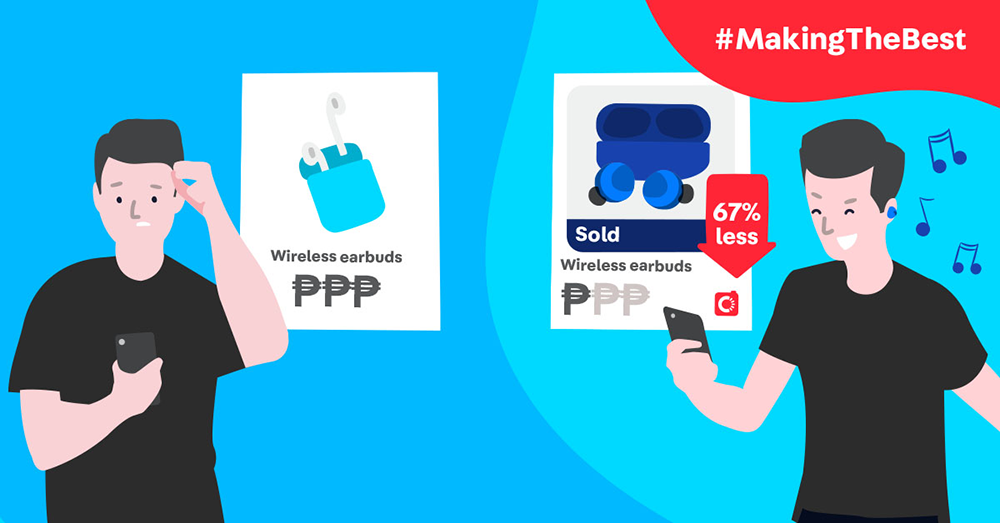 Don't we all want to get the best things in life? It could be one luxurious overnight in Sofitel, dinner in a newly-opened Michelin star resto, or even that Dyson vacuum cleaner everyone's been raving about. In my dreams, I've already gotten myself one of those much-hyped cordless vacuums in a snap. But if we're really being honest here- it's been stuck in my shopping cart for months. Believe it or not, it costs twice as much as my monthly rent in Manila – ouch! 
Are you yearning for things that are over your budget too? Here's a secret: There are actually cheaper alternatives for these popular yet expensive items that perform equally as well, if you know where to look! Talk about the best of both worlds without sacrificing your budget and priorities. Wanna know how? Let's start.
First off, which items on your shopping wish list are the "priority buys"?
We all have wish lists but they are exactly that – wishes because we either can't afford them or don't really need them. To help you prioritize what to purchase, make a list of these things you have in mind and ask- "Which ones here do I really need right now?" 
Whenever you are torn between spending on a laptop stand for working from home vs. a second Hydroflask, this simple yet fun exercise can help you make smarter shopping decisions.
Next, start sourcing affordable alternatives for your priority buys
Once you've narrowed down your wish list to the necessities, it's time to start deal hunting! Here's the game plan:
As with anything else, Google is the answer. Research top dupes using the product name of your target item. If it's a popular one, we're 100% sure you'll stumble upon cheaper brand recommendations with the same specs (just like this blog post 😉). Try asking your friends also— who knows, there's an alternative item they've personally tried and tested already!
Now that you know what alternatives to look for, a convenient way to go is to start searching for them online. Carousell is actually a good place to start if you're on the hunt for awesome savings. There are two options you can do:
Pro Tip #1: Buy the exact item/brand you want secondhand.
Ok, so alternatives are great, but you're still super set on that exact brand? Pro tip: go second-hand. Case in point: This JBL Flip 4 owned by gadget lover @yuanekb which he is letting go for only Php 3,699 (save Php 1,300). According to him, his speaker is rest assured 99% smooth and personally well taken care of— what a score.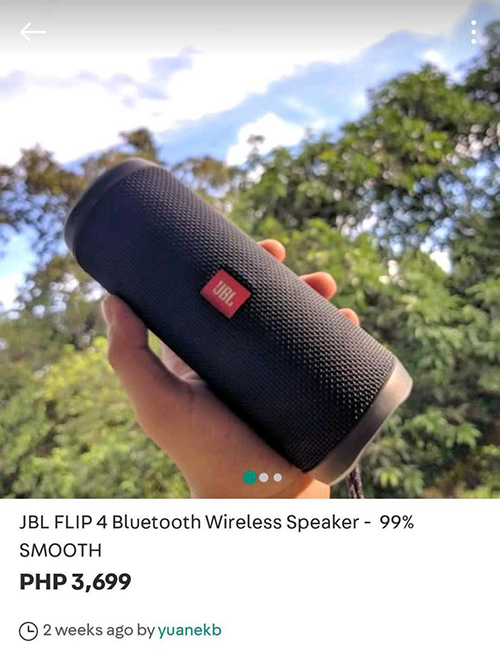 Not tooting our own horn here, but Carousell is a treasure trove of great finds for any brand or item you can ever think of (yes, you even see things as unexpected as these unicorn headsets). Plus, you may even encounter and help awesome sellers whose beloved items are waiting to find a new home with you.
Pro Tip #2: Is the item's secondhand price still expensive for you? Find the closest dupe.
If getting the item secondhand still goes beyond your budget, dupes are still here to the rescue! check out these cheaper alternatives we found based on the trending searches across Carousell's SEA markets. Yes, you can still splurge a little AND save most of your hard-earned cash for more important expenses.
1. If you're looking for a Dyson V11 cordless vacuum cleaner
Try: Xiaomi Deerma Handheld Vacuum Cleaner VC20 (Php 4,400 ℅ @dealshunterph)
Strong suction power, lightweight, cordless. How can we not be sold?😍 But if you're not ready to shell out Php 49,500 yet on a single stick vacuum, Xiaomi's Deerma VC20 is a close enough contender without costing an arm and a leg. It has all the 3 features mentioned above so you can conveniently clean every nook and cranny of your place sweat-free.  
We actually found one from @dealshunterph if you're sold to get yours. 360infinitytrading reviewed her as "Trusted Seller! Had a smooth and hassle free transaction. This shop sells legit and authentic Xiaomi products. Highly recommended!"— rest assured a nice deal awaits you!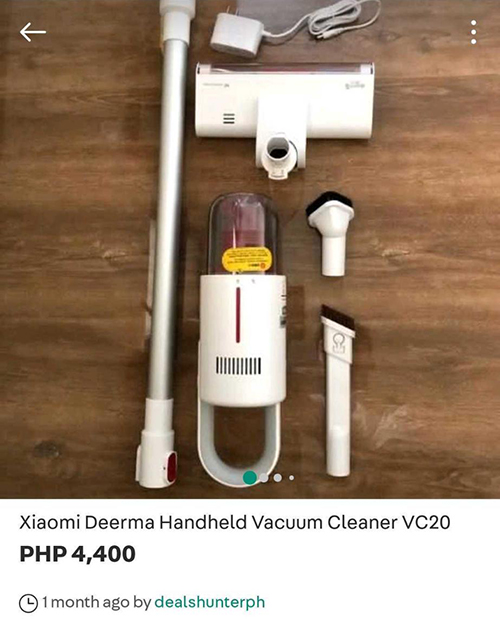 2. If you've been eyeing Apple Airpods for the longest time 
Try: Redmi Airdots TWE Bluetooth In-ear Headset (Php 1,350 ℅ @shophalala)
Ask anyone about wireless earbuds and Airpods will surely be the first one they'll say. Its premium look, sound quality, and the cord-free experience are definitely irresistible. Plus point also on this if you are an Apple fan! However, if you want to amp up your music experience but don't have extra Php 8,900 lying around to splurge, why not try Redmi Airdots as a substitute? It may not be Apple per se, but you'll surely get the almost the same features and more for a fraction of the price (Did you know that unlike Airpods, it has a noise-cancelling feature also?). @shophalala is selling hers brand new, has great seller reviews and is open for inquiries anytime.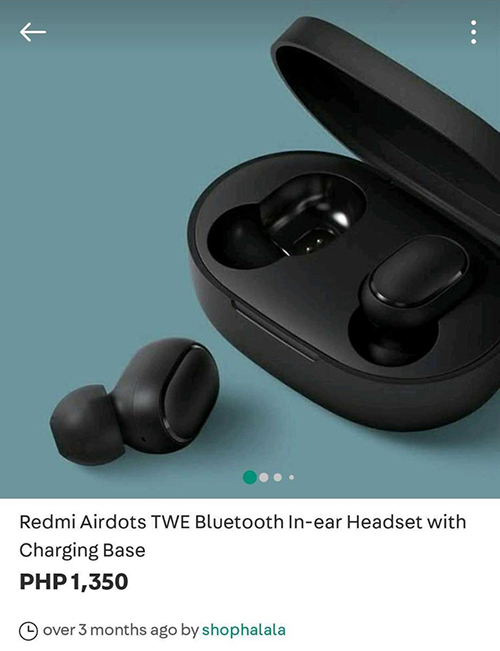 3. If you wish to own a pair of Nike Air Force 1 Sneakers 
Try: Nike Court Vision (Php 2,500 ℅ @pcyappcyap)
Can you shell out Php 4,000+ on a single pair of white sneakers? Unless you are an avid sneaker collector like Carlo Ople, budget-conscious peeps like you and I know the answer.😅 Don't let that discourage you though. Did you know that Nike has a shoe called Court Vision, and it looks similar to Air Force 1 for only Php 2,500? Carouseller Pao's pair is almost new, negotiable and if you buy it, you'll help her raise funds for her schooling. Win-win!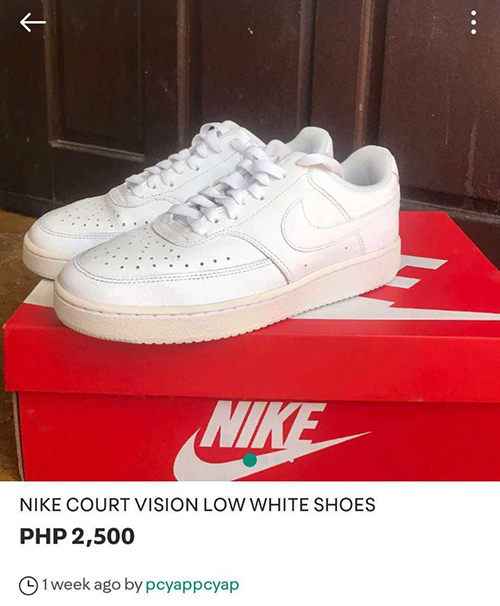 4. If Glossier Cloud Paint is your jam but is on a drugstore budget
Try: Happy Skin Color Play Multi Use Mousse (Php 399 ℅ @glmshoppersxzsxssss)
Glossier may not be officially here in the Philippines yet, but that doesn't stop us from being fans. If you're all about how the Cloud Paint gives off the "natural flush" look, we think that this Happy Skin mousse is a close second! Aside from having the same skin benefits and it coming in tube containers, this is also waaay cheaper than its Php 1,200 counterpart. Interested in more make-up dupes? Carousell users like @makeupcafe and @vanityboutique sell a wide variety of great brands, from Colourpop to Benefit (score this below local SRP, woop). Who knows, they may have "the one" you've been looking for. 😉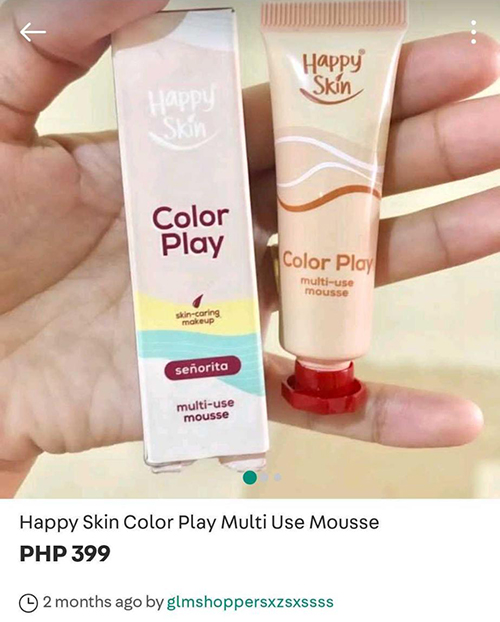 – – – – – – – – – – – – – – – – – – –
As the saying goes: "When there's a will, there's a way". Take shopping shortcuts with smarter choices by discovering Carousell's wide selection of budget-friendly finds. Have fun!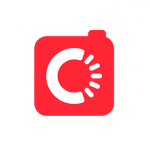 Audrey is a marketing associate and loves being connected to the Carousell community. On weekends, you can find her binging her favorite K-dramas on Netflix, or chilling by the beach!