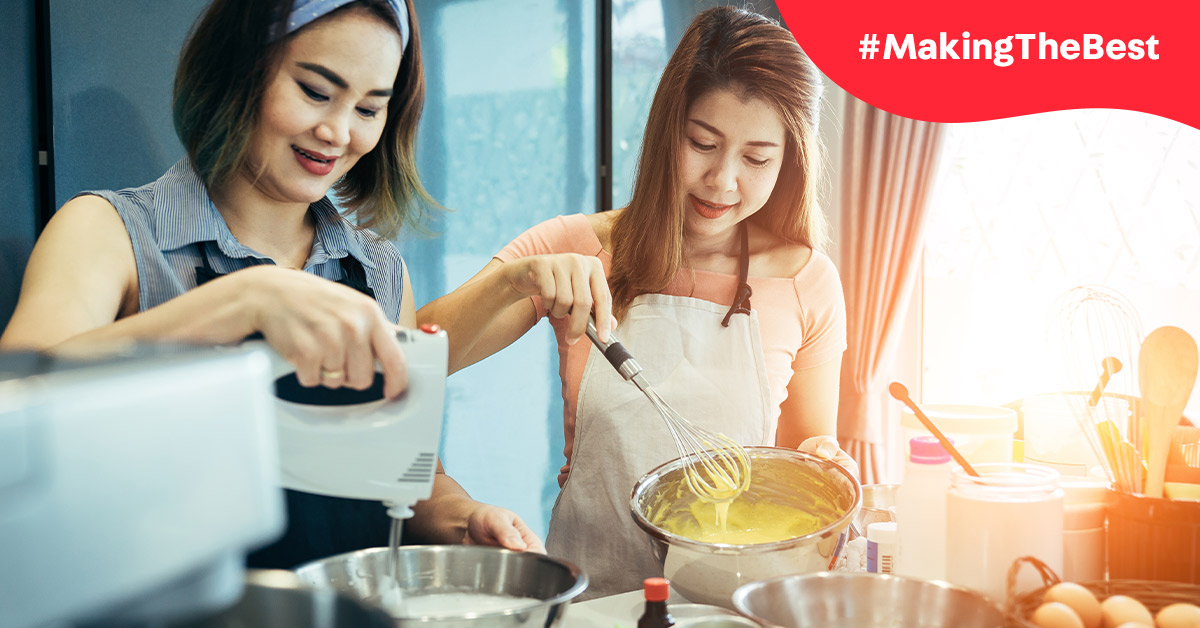 Okay, so you've all heard the mantra: "Do what you love for a living." But what they don't tell you is just how impossible it is, right? Not everyone is Erwan Heussaff or Moira Dela Torre.
According to a Gallup poll conducted in 2015, only less than 31% of people worldwide love their jobs or feel invested in what they were doing for a living. 
The good news is that there's nothing stopping you from pursuing a side hustle you can enjoy AND earn money from.
Let's face it: surviving in the Philippines is doable, but the dream of owning a stable business, a car or having a property of your own is hard. Your 9-to-5 job will help you pay for the essentials, but a side hustle will make all the difference in your bank account and give you a step up to your aspirations and/or financial freedom. So here are some ideas to make the best of your extra stay-home time and skills!
How to find a suitable side hustle
Step 1: Take a step back to see what hobbies/interest you already enjoy doing in your spare time 
You work from 9 to 5 on the weekdays, but during your spare time, you're elbow-deep in the hobby you're great at. Your friends and family support you and joke that you're probably happier making your hobby your full-time job.
They're not wrong – it's time to take a step back to reassess your pastimes and skills. Have a passion for painting or doodling? Play an instrument in a band? Love working out at the gym? There's a good chance you can turn them into money-makers! 
If you already find yourself illustrating birthday cards for your friends, playing free gigs as favours or giving out free gym advice, you're halfway there. Start an Instagram account showcasing your work or list your services on Carousell. Users who come across what you've posted would see your potential and can help grow your following. After all, part of starting a side hustle is to count on spreading the word about your offerings!
Make a list of your interests if you're unsure
If you find yourself struggling to pinpoint a hobby you particularly love, think about what you're interested in. Enjoy reading and writing? Watching vlogs? Sewing? Write all of that down to find a passion you truly connect with. Side hustling is done outside of your day job's hours which can eat into your free time or social time, but if you're doing what you're really fond of, it isn't that hard to stick with it!
Step 2: Be self-aware (not delusional) of your strengths and weaknesses 
Being passionate is one thing, but actually being good is another. You may love watching vlogs on YouTube but that doesn't necessarily mean you'll be good at making them. If you're lacking skills to offer, don't fret. There's always time to start building up skills – you just need to find the motivation to start today.
If you envision yourself doing freelance gigs, pick up a secondhand guitar and brush up on your picking skills by watching YouTube tutorials. If you want to start learning how to code, upgrade from a laptop to a full-fledged CPU desktop and keyboard and jump onto SkillShare. The possibilities are plenty!
Step 3: Start assessing the market
After you've identified what you're good at doing, do some exploring on different social media platforms or sites to see who your competitors are. You may love calligraphy and want to try selling personalised greeting cards, but a quick sweep on Carousell shows there are more than enough calligraphers already doing the same thing.
Don't be discouraged, though. Marketing manager and calligraphy enthusiast Liyana <nerked> started practising her craft on greeting cards at first, but decided to venture into personalising gifts instead – something that wasn't common when she first started her side hustle. Since then, she has sold tons of personalised collapsible coffee cups, cutlery sets and glass lunch boxes to various Carousellers, and has made a total profit of over PHP35,000!
Step 4: Start building up your portfolio
If you're reading this, you're probably a newbie at side hustling. And that means, there's a good chance you have yet to start on your portfolio. Having good "credentials" ups your game when it comes to getting hired or selling your craft. It takes a few years to build up a strong, credible portfolio, but getting started is the toughest part.
Also, moderate your expectations about earnings – don't expect significant sums when you first start out. It all takes time!
Types of side hustles
1. Freelance writing, coding or designing
Did you know that freelancers can earn up to PHP20,000 for every project they complete? As most freelance gigs are on a project basis, this frees up their time to move on to newer projects and other side hustles. Plus, most freelancers can easily work from home and jump on skills or programmes they already have in their arsenal (such as Photoshop, Illustrator).
If you're interested in writing, coding or designing, you might need the right gadgets and equipment to kickstart your side hustle. For example, getting an external keyboard could help heaps in writing or coding. Or a secondhand Wacom tablet for digital design. If you're just starting out, it's easiest to get the side hustle going with secondhand equipment first!
Marketing executive Shahirah <voodeth> knew she had a knack for illustrating and decided to take the extra time she had on her hands during lockdown to explore it. She bought a secondhand iPad and Apple Pencil and installed a paid app into her device. By the end of lockdown, she had made enough in commission to cover the cost of all three items and more to keep as profit! Woohoo!
2. Dropshipping
You've heard of dropshipping – it's all the rage. Dropshipping allows you to sell products directly to customers without needing inventory. That is because you only act as a middleman-retailer between the supplier and your customers – and that's why this is such a popular side hustle! All you need to do is figure out what is in demand and manage orders that come in.
Simply get started by finding a category of products you're passionate about, finding a supplier whose products you like and setting up a Carousell account to reach customers. Typically, dropshippers charge a 20-40% markup from the cost price of their products to their customers, accounting for commission, handling fees, service and so on. Keep in mind that it's important to find a good balance between the amount of markup you're charging and the selling price of your products – charge too high a markup, and say goodbye to customers!
Audrey <audrengm> initially started selling clothes she found looked good and wanted to share it with her friends. She found that bulk ordering would give her and her friends better rates, and decided to collect more orders through Carousell. For her, dropshipping isn't all about the profits – the process of fulfilling orders makes her feel purposeful, which is what drives her side hustle! As of this article, she has received 222 good reviews on her account. How awesome is that?
3. Gig musician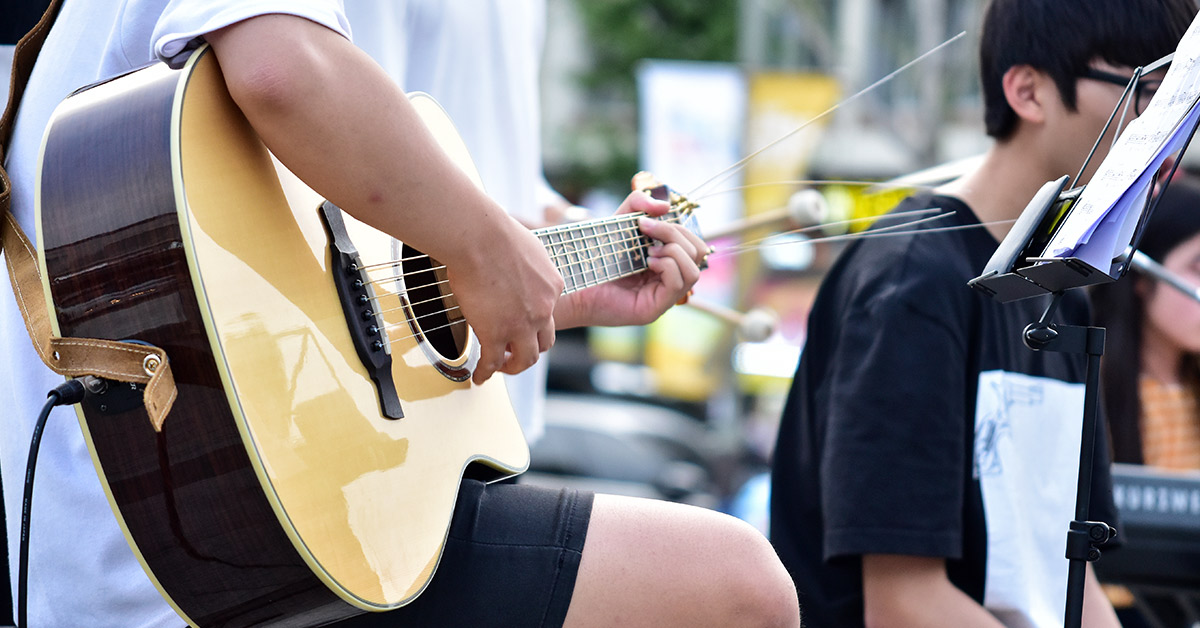 Always sang your heart out during karaoke sessions? If you're passionate about music and enjoy performing, being a gig musician might just be the side gig for you.
OPM has been on the rise in recent years, so there's already a support system set in place for you! Gig musicians typically play in bars, late-night events, weddings or as buskers on the street. It would be a good idea to get a new-looking handsome guitar, music stand, portable microphone and speakers to start practicing bringing your music to the stage or to the streets once lockdown ends!
Now that bars remain closed and wedding ceremonies are kept small, take this opportunity to brush up on your instrumental skills and master a few songs in your repertoire. Don't forget to put your listing up on Carousell too so as to reach out to anyone interested in hiring a gig musician!
4. Crafter
Who doesn't love a personalised gift? Personalised gifts are common on Carousell because of the ease of chatting and discussing designs with the seller. So, all you need to do is put up a listing with images of your great work to get started on this side hustle!
If you're into calligraphy or drawing, consider jumping in on doing wedding invitations. Or if you're talented in embroidery, cash in on custom cloth embroidery design or bag embroidery. Or if you've an idea that isn't popular in the market yet, make it happen! The possibilities are out there for you to discover.
Mira <momottoree> and her family's curtain and bedding business suffered terribly when COVID-19 hit the shores of Malaysia. Thankfully, with her sewing skills, she decided to sew and give away her handmade masks to the people around her neighbourhood. After a couple of suggestions to start selling them instead, she now handmakes masks according to Carousellers' preferences with leftover materials from her family business. Woot!
5. Food & beverage chef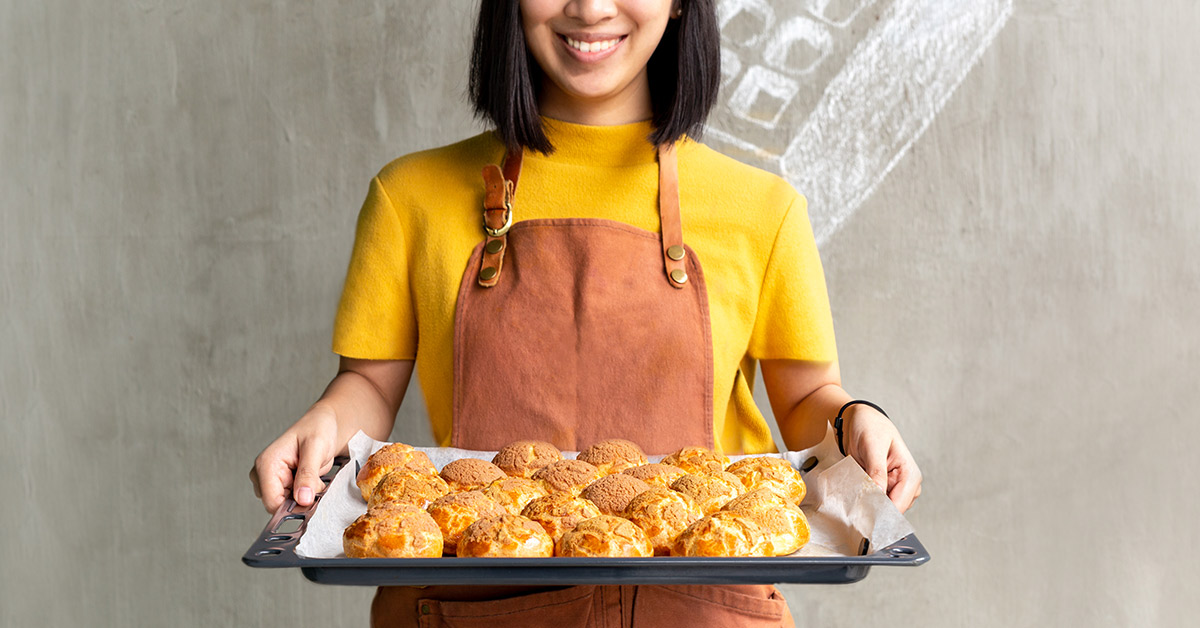 Admit it, you were probably one of those who started baking and cooking in your free time at home during the lockdown, right? Over at Carousell, we saw searches for whisks doubling in this period – thanks Dalgona!
If you found your knack for baking or brewing during this time, here's your chance to satiate WFH snacking! Don't forget to have different offerings to set your side hustle apart from others. Like, offering care packages or dessert boxes for special occasions.
Remgo <remgo> was once a workaholic until he found his love for coffee brewing when he attended a workshop. He immediately bought his first espresso machine and coffee grinder off Carousell and started experimenting. After gaining confidence, he started selling his coffee beans on Carousell to spread the love to other coffee lovers out there. 
6. Photographer/Videographer
With many businesses wanting to make their mark online, photography and videography skills are picking up in demand! Photographers and videographers are needed in almost anything you can think of – from food and beverage, to fashion and weddings. If you have the eye for the aesthetics, picking up an affordable secondhand professional DSLR is just what you need to start.
And since working from home spares travelling time to and fro the office, take that extra time to brush up on photo editing on Lightroom and video editing skills on Final Cut Pro. No harm going on SkillShare, Udemy, Coursera or even YouTube for some extra guidance too! 
Aside from the jobs and interests listed here, don't limit yourself to just these six options. Take a good look at the list you made when first reading this article, and explore your options from there. A side hustle is meant to cater to your passion, so don't feel boxed in – here's your chance to actually do something you love and make your keep from it. 😉 All the best!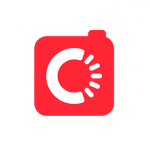 Audrey is a marketing associate and loves being connected to the Carousell community. On weekends, you can find her binging her favorite K-dramas on Netflix, or chilling by the beach!