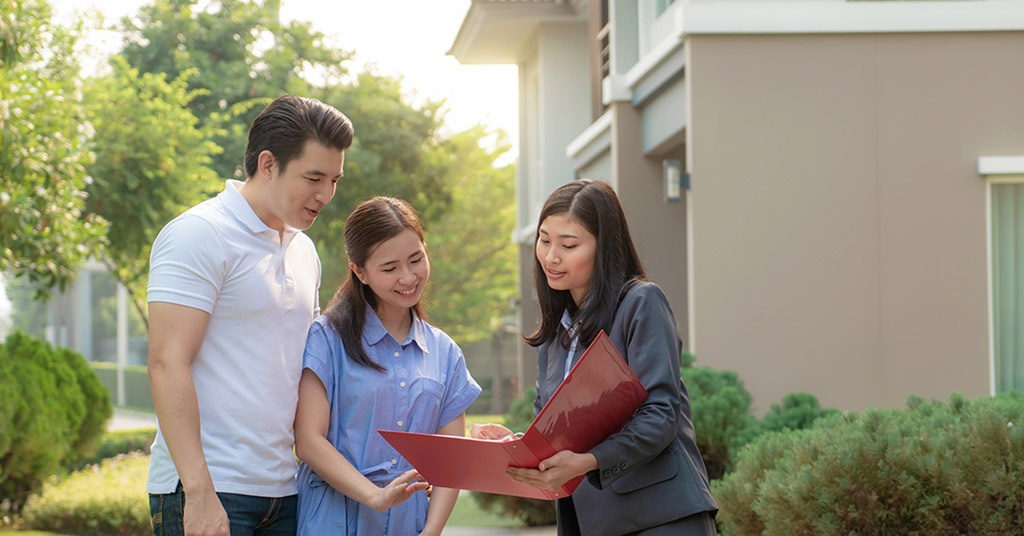 Investing in property is a great way to make money on a long-term basis. It is one of the most stable investments that you can get into if you have the money to spare and are thinking of putting it into something that can turn a profit.
The property market has been growing steadily and it is not going to stop anytime soon.
There are many benefits of investing in a property including:
The returns on investment are better than other investments

You can use the rental income for your living expenses if you don't have any other sources of income

Property can be a good retirement plan because it provides a steady stream of passive income

Property can be a good inheritance for future generations
If these benefits are driving your interest in investing in property, there are two things you have to think about: the location of the property and the type of property.
In terms of location in the Philippines, one of the best places to invest in property would be Quezon City. Before we cover why investing in this city is a great idea, let's first describe what the city is all about.
Quezon City: The Philippines' Largest City
Quezon City is the capital of the Philippines. It is located on the island of Luzon and is one of the most densely populated cities in Asia.
The city has a total area of 142.5 square kilometers, which makes it the second-largest city in terms of land area as well as population.
Aside from being a well-populated and large land area, this city is home to all sorts of establishments. For example, it is the home of the country's entertainment industry. At the same time, it's also a popular home for information technology in the country.
You can see based on the short description of what Quezon City is and what it's about that investing in property here can be a good idea because of all that it has to offer.
Now, that you have a clearer view of what is Quezon City, it's time to cover what type of property you want to invest in.
These days, one of the best property types for people to buy if they're thinking of investing in real estate would be apartments and condos for sale. Before you invest in any of these two property types, let's cover the key differences between them first so that you know what to invest in.
What are the Key Differences Between an Apartment and Condo?
An apartment is a type of living space that rents for a monthly fee. It is usually rented by the week or month and can be furnished or unfurnished. A condo is a type of property that you buy and own on your own. You can also rent it out if you want to make some extra income.
There are many differences between an apartment and a condo. The key difference is that if you are thinking of investing in a condo, that usually means that you're talking about a single unit that's a part of many other units located within the whole condominium development. On the other hand, if you're thinking of investing in an apartment as a business venture, that usually means that you're going to get an entire building.
Another difference is that condos have a lot more amenities than apartments, such as pools, gyms, and outdoor spaces that a person can access even if they own just one unit in the building. Condos also have more privacy than apartments because they are smaller and have fewer units per building.
Now that you have a better understanding of what is the difference between these two types of properties, we will answer a common question that some people have when it comes to choosing between property types to invest in.
What is the Difference Between Investing in Apartments or Condos vs. Investing in a House?
People who have become interested in property investments often ask what the difference is between investing in apartments and condos for sale versus investing in houses. Thus, let's cover what the different benefits are between the two.
Benefits of Investing in Apartments or Condos
Investing in apartments or condos is a wise decision for many reasons. The first one is the return on investment. Apartments and condos offer an excellent return on investment or ROI compared to other property investments.
Another reason is the low maintenance costs. Apartments and condos are more affordable than single-family homes, making the monthly expenses lower and more manageable.
Lastly, investing in apartments or condos will help you diversify your portfolio. This way, if the market changes, you won't be too exposed to a single type of investment.
There's also a huge demand for renting apartments or condos in Quezon City, which is another added factor as to why this type of property is a good investment.
What's also great about apartments and condos as a business investment is that they have a wider range of price points, so you can find pricing that will be much lower and more friendly for people who are just starting out in real estate investments.
Benefits of Investing in a House
Investing in a house is one of the best long-term investments you can make.
Houses are generally considered the safest and most stable investments. But it also depends on the location of the house, the market, and other factors.
A house is an asset that can provide financial security in many ways. For example, it can serve as a source of income through rental or Airbnb. You will be able to enjoy the equity in your property and also have a place to live or you can rent it out for income.
You can buy a house for less than the market price, fix it up and sell it for more. It can also serve as a hedge against inflation because housing prices tend to go up over time. The value of your home may also increase over time due to appreciation or improvements you make to it. Lastly, houses have historically been considered one of the best ways to save for retirement because they generate equity that grows over time and provides tax benefits when you sell them.

Reasons Why Investing in Apartments and a Condo Unit for Sale in Quezon City is Worth It
Now that you know what benefits there are to investing in apartments and condos as well as why Quezon City is a great place for property investments, it's time to combine the two. Here are several reasons why you should invest in an apartment and condo unit for sale in Quezon City.
Any Property for Sale in Quezon City is Strategically Located
Quezon City is strategically located in Metro Manila and is a prime spot for investments.
The properties that you buy from Quezon City are strategically located and will give you the best opportunities for growth.
It is home to a growing number of business establishments, residential areas, and entertainment hubs. The city's strategic location offers easy access to other parts of Metro Manila and nearby provinces. Quezon City is also home to many transportation hubs such as key train stations, making it a good place for property investments.
There are several shopping malls available in this city, and there are also all sorts of other features such as several parks, dining features, and entertainment or leisure establishments. All of these together ensure that if you buy property from here, they're going to be in a prime location.
This City Has More Affordable Condos
One of the reasons why you should buy an apartment or condo for sale in Quezon City is because of how much more affordable the ones located in this city are in comparison to other cities in Metro Manila.
For example, the median price for condo units for sale back in 2018 in Makati is around PHP 7,305,097. On the other hand, condos for sale in Quezon City are about PHP 3,224,761.
Despite being such a well-rounded city with both a business hub, several commercial establishments, and a robust residential community, there are plenty of affordable condo units for sale and apartments that are available for purchase in this city.
It's a Soon-to-Be Active Business District
When you think of business districts in Metro Manila, you would usually think of Taguig, Makati, and even recently, Pasig. However, nowadays, Quezon City is becoming a contender for one of the business districts available in the metro.
One reason why that's the case is because of the continued growth of the city's so-called "Triangle Park," which is composed of five different districts that serve as the city's central business district (CBD). Although it has been in development since 2002, this part of the city is experiencing a gradual increase in activity and growth.
This continued growth means that the city is becoming increasingly valuable due to how much commercial activity this part of the city is experiencing. Plus, there are more business and career opportunities to be had in the city because of this district.
There's Still Continuous Growth for This City
According to the Quezon City Government's Annual Report from July 2020 to June 2021, they have set in place different programs to prioritize the continued growth and recovery of the economic development of this city.
Not only are they seeking to further improve upon the business district mentioned earlier, but they're also doing their part to improve property purchasing processes in this city. They're also improving their labor and employment in the city, which only encourages more commercial activity in the long run.
There's a Wide Variety of Property Choices to Choose From
If you're the type of person who wants to seek out the best option for them, then you'd love to find a property to invest in that's just right for your needs. There are both luxurious and affordable properties for sale in Quezon City, but in some areas of Metro Manila, one might outweigh the other, especially in terms of costs.
There's also a variety of locations that you can serve in this city, especially if you're investing in apartments and condos for sale in Quezon City to turn into rental properties. There are plenty of school areas in the city so that you can serve students as tenants. You can also go to the business districts and buy a property investment from there to serve employees and working professionals.
Plenty of Dining and Leisure Establishments Nearby
Another reason why you should buy an apartment or condos for sale in Quezon City, especially if you're converting it into rentals, is because of the numerous dining and leisure establishments nearby.
If you want to convert your property investments into rentals, the dining and leisure establishments are great selling points that will make it easier for you to find potential tenants.
How Much Would an Apartment and Condo for Sale in Quezon City Cost?
Now that you know the benefits of purchasing an apartment and condo for sale in Quezon City, you most likely want to know what costs you're taking on. Here are a few details and property listings that can help you have a better idea of what to expect:
Quezon City Condos Costs
Affordable Pre Selling The Celandine 1 Bedroom Condominium DMCI Condo
This 30-square meter (sqm.) 1BR pre-selling condo unit is available for sale for PHP 3,000,000, which is a great starter price for someone who's just starting out their property investment journey and is one of the cheapest condo for sale in Quezon City.
FOR SALE: High Park Tower 2 – 2 Bedroom Unit, Unfurnished, 88 sqm., 2 Parking Slots, Vertis North, Quezon City by Jovy Nallos @jovy.hyprealty
If you're looking for a more luxurious condo unit for sale that is higher-end, more spacious and comes with a parking space, this 88-sqm. 2BR unit that's unfurnished for a price of PHP 22,000,000 overall. It's located near the Vertis North area.
Apartments for Sale Costs
Newly Renovated Apartment House in North Fairview Phase 8 Quezon City by Edgar Scout Realty Quezon City @edgar_scout_realty
If you want to invest in renting an apartment for sale in Quezon City, then this is a great investment. You can get the entire apartment building for the price of PHP 11,000,000. It comes with more than one parking slot, is pet-friendly, and has 200-sqm. floor and land area.
Income Generating Apartment in Laloma Quezon City for Sale
For an apartment that is on the higher end of the spectrum, this 240-sqm. lot area apartment can be a great choice. This apartment contains five bedrooms and has three-car garages. It has no history of flooding and costs around PHP 28,800,000 overall.
Conclusion
If there's any place in Metro Manila that you should be investing property in, it should be Quezon City. From its affordability to its convenient location, there are many benefits to buying an apartment or condo for sale in this city.
Its versatility in terms of choices for apartments and condos helps ensure that you won't find it hard to find a property that you might want to purchase for investment purposes. It also helps that this city has clear room for growth, which is what you want your investment properties to capitalize on.
Of course, finding the best property to invest in is a significant investment so take your time finding until you are ready to ensure that your investments have the highest chances of success. Luckily, there are plenty of listings of properties for sale in Quezon City available on Carousell that you can peruse.