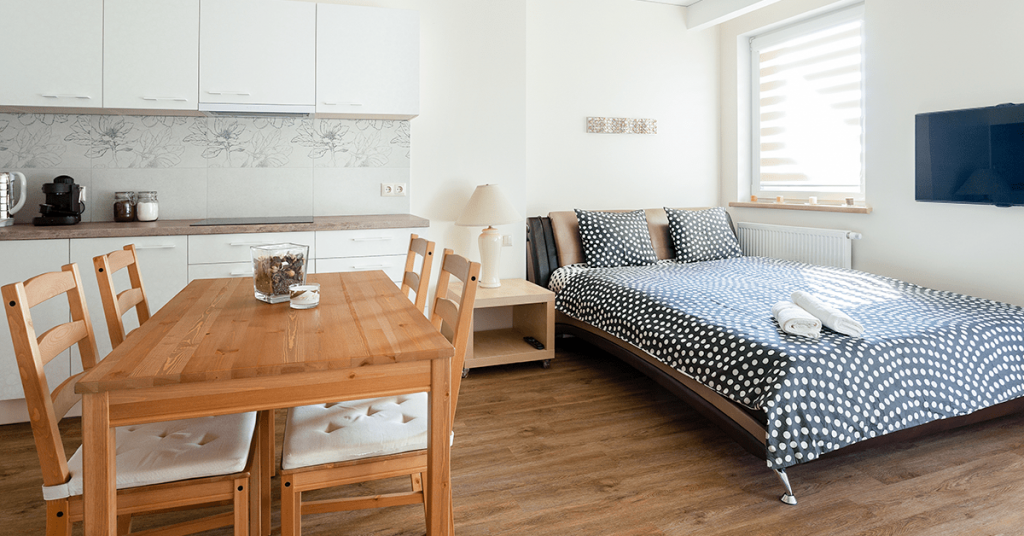 Buying a studio type condo unit is one of the cheapest options if you are looking for opportunities to invest in property in the Philippines. If this is one of your big adulting goals but not sure yet how to start, you've come to the right place!
Wanna know how easy is it to earn a steady side income from renting out your studio condominium? Or how to potentially earn a profit from selling it? We broke down some tips if you're considering buying a studio type condominium:
Buying a studio type condo: Tips and benefits
1. Studio type condos are the cheapest compared to other unit types
2. A studio type condo has higher rental yield
3. A studio type condo is easy to sell out
4. Cheapest studio type condominiums in the Philippines

1. Studio type condos are the cheapest compared to other unit types
This one doesn't need much explaining. All things being equal, buying a studio type condo would be much more affordable than a larger unit in the same condominium, simply because of its size.
That said, it's not as simple as finding the cheapest studio on the market. You'll also want to be looking at the unit price, i.e. the price per square meter of the property. You may be looking for something affordable but you also want it to be good value-for-money.
Buying studio units normally command a higher unit price as compared to larger units depending on the location of the condominium or the building developer, so that's nothing to be surprised about. But do compare the unit price of the studio unit you're interested in buying with other nearby condominiums to make sure you're not overpaying. This is key because if the unit price of the studio is the most expensive in its vicinity, there's not much space left for its value to increase any further.
Find your dream property on Carousell
2. A studio type condo has higher rental yield
For most people, buying a studio type condo in the Philippines purely as an investment (and not as a home), their main strategy is to rent it out.
Aside from their relative affordability, studio type condos also typically enjoy a higher rental yield (the income you earn from renting your property per year, as a percentage of the property's total value). This means you're earning back the money you put into the studio at a quicker-than-average rate.
There's a caveat though: you're only getting rental income if your condominium is, you know, rented out.
In general, is there demand? For sure. People from provinces who work or study in the Metro, non-homeowner couples needing their privacy (wink)… And with the current COVID-19 situation forcing everyone to stay in more, articles are reporting that many more are turning to the rental market for their own space. These people might all be looking for a studio type condominium for themselves.
However, also consider the possibility of void periods when your property is unrented. That's the most painful, since your rental income is a fat 0. With studio type condos, you might run the risk of more void periods, as compared to say, if you were renting out a 4-bedder.
Don't get us wrong, we're not saying all tenants renting studios are serial house-hoppers. Your tenant might very well stay for years, but keep in mind that it's much easier for someone who's flying solo to move around, whereas big groups or families renting larger units are more likely to rent for years at a time, reducing void periods.
Find your dream property on Carousell
3. A studio type condo is easy to sell out
Before buying any property, also think about your strategy when the time comes to sell. How tough will it be? Will there be any potential buyers?
Admittedly, buying studio units only appeal to specific demographics like singles, couples not planning to have kids, or those thinking of buying a second property as an investment. It's less likely to draw families, which make up the bulk of the property-buying folk in the Philippines.
But think of it this way: Studios might be the ONLY option for certain homebuyers. For instance, for provincial residents who are aiming to live in Metro Manila, buying studio type condos in condos are probably the only financially attainable choice for them.
And like we mentioned, for what it's worth, studio units and one-bedroom condominiums are often the first to sell out in new condo launches in the Philippines. So we'd say selling your studio would be no harder than selling a larger unit.
4. Cheapest studio type condos in the Philippines
All set to do some property window-shopping? Here are some of our recommendations for affordable studio type condos that might pique your interest:
Amaia Steps Altaraza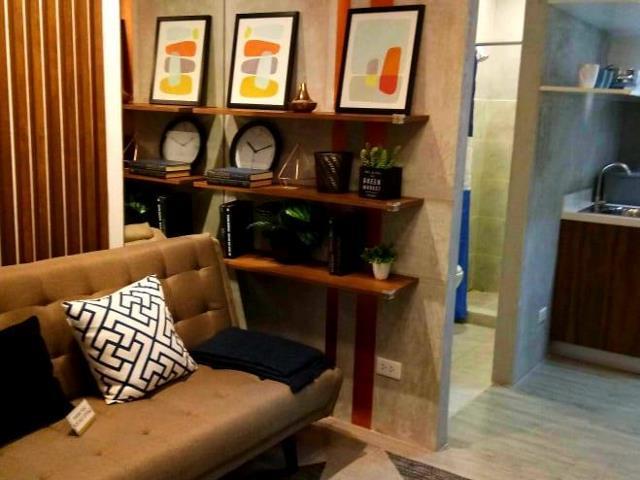 Amaia Steps Altaraza is an affordable mid-rise residential development in Bulacan. If you want to escape the hustle and bustle of Metro Manila, this is perfect for you! The good thing about living in this condominium is you aren't so far from major establishments like SM San Jose del Monte and the MRT 7. 
The best part is that it's incredibly cheap for any condo, with it's studio unit transacting as low as Php 2 million.
Arca South
Can you believe one of the cheapest studio units in Arca South is selling for less than P4 million? You'd struggle to find a leisurely living condo at that price near Makati and BGC, the busiest business district in Metro Manila.
Vista Pointe Katipunan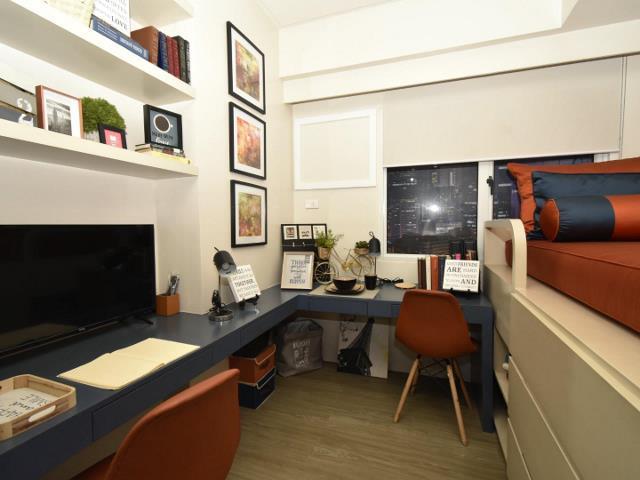 When buying a condominium unit, most of us would consider good building amenities and location accessibility important. More property buyers are actually looking at locations near major establishments such as malls, universities and transportation hubs. 
Vista Pointe in Katipunan offers an exciting, and convenient option for its studio unit selling for only P3 million. 
Back to the question: Are studio type condos good investments?
Our tip on buying a studio type condominium is that it can be great investments if you're clear about exactly what's going to give you a return on investment. Planning to sell at a profit? Ensure you're buying at good value. Planning to rent out? Be diligent with marketing your property to minimize void periods, so your rental income flows in steadily.
Of course, this can be said about any property. But if the cost of a larger investment property is going to drain you down to your very last cent, then a smaller condominium – and studios are as small as they get – would be a much wiser investment.
There are plenty of options if you're looking for a studio type condominium in the Philippines (and shopping around is definitely the fun part). On that note, happy home-hunting!