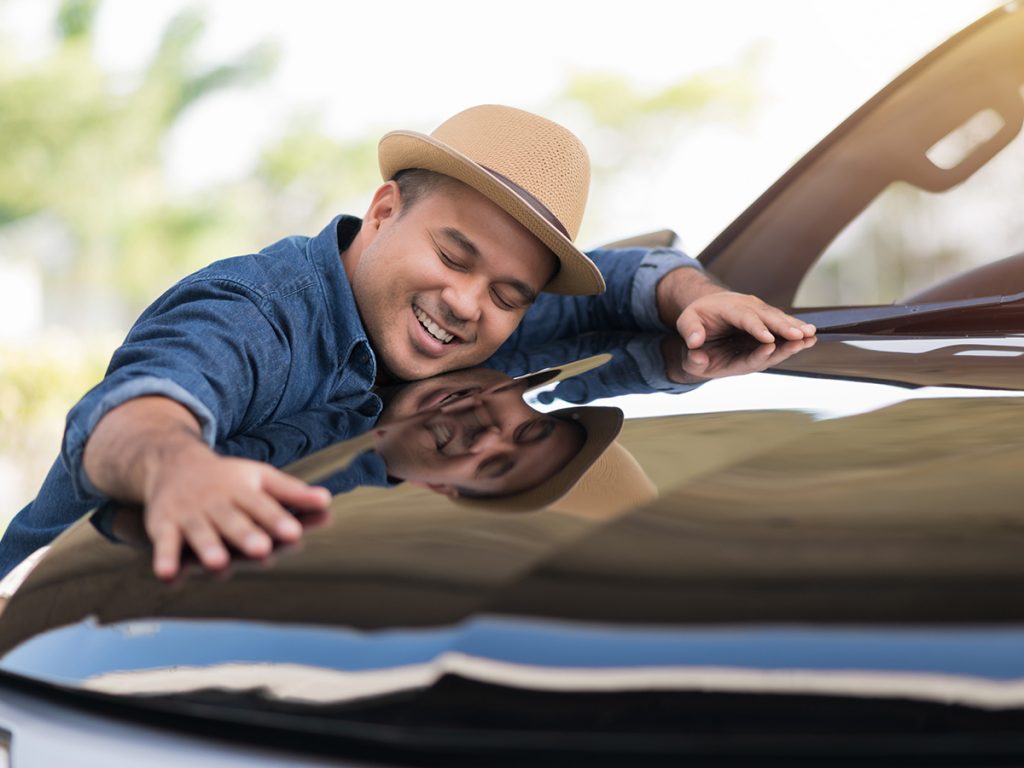 Buying a second hand car in the Philippines can be both a tricky and daunting task, with a myriad of factors that you have to consider before committing to a purchase. Of course, everyone out there shopping for a used car in the Philippines will have the same thought in mind as you – you want a vehicle in the best condition at the lowest price! After all, a car is a major purchase that will likely stay with you for many years to come, and you wouldn't want to spend large sums of your hard-earned money on a lemon of a car that keeps giving you problems right?
When it comes to buying a used car, the Philippines is a great place to do it. The used car market is booming with activity, and you can find good quality cars at a fraction of the price you would pay in other countries. However, the best second hand car to buy in the Philippines is a lot trickier and different from buying a new car, and there are a few things you need to know before you sign on the line and make that purchase! In this article, we will give you some tips on how to get the best deal on a used car in the Philippines.
1. Do your research
The top of our list of pointers is to do your research. We cannot emphasize this point enough – Research, research, more research! The first step is to do your research. There are plenty of used cars for sale in the Philippines, but not all of them are worth buying. So, to make the right decision, be prepared to spend quite a fair bit of time doing your research first!
First of all, understand what are the requirements when buying a used car. Make sure you know what is needed, such as auto insurance, and what to look out for, such as the paperwork involved to ensure the ownership is transferred.
Spend some time checking out different models and makes, and find out about yourself as well as what suits your needs. Do you prefer an SUV with a focus on safety, that can conquer terrains and bring you and your family on great outdoor adventures? Do you need plenty of room and space for the big family and therefore will require an MPV? Or are you a young and wild stallion that needs to roam free in a sporty convertible? Whatever the case is, you will find that there are plenty of options available in the second hand car market in the Philippines.
Once you are able to narrow down your options, you can then read about professional car reviews, as well as previous car owners' reviews and comments. Browse through car owners' forums to read more, find out what are the common problems and issues of these used cars, and watch YouTube reviews. There are heaps of information available for you on the Internet these days! From there, you can find out more about their reliability. Once you know what used cars you are able to shortlist, you can then compare prices between different sellers. This will help you narrow down your options and find the deal.
2. Check the Car's History
Now, you have understood yourself better. You know what it is you are after, and you have shortlisted a couple of great deals from used car dealers. You cannot wait to visit them, and take the cars out for a spin!
Hold your horses for a moment, though. One of the most important things to do when buying a used car is to check its history. This means checking the car's registration papers and seeing if it has been in any accidents. If it has, you may want to consider looking for another car. Ask the dealer questions and see what their responses are. Check around the car to look out for signs of major repair works done after an accident, and at this point, if you have a friend who is better versed or more experienced at checking a used car's history, bring your friend along! It is always wise to have alternative opinions.
Also, you can check the used car's service history. If the previous owners have regularly been sending their cars for maintenance and servicing, especially back at the authorized dealerships, then there would typically be recorded service history and the works done to the car. A good record of servicing history is usually a reassuring sign when buying a used car.
Most important of all, apart from being involved in accidents, there are also risks that the vehicle may have been involved in a crime, or is stolen with no proper ownership records. To protect yourself from making a bad purchase, be sure to always check the following:
Check the car's Certificate of Registration (CR) and Original Receipt (OR) issued by the Land Transportation Office (LTO). Make sure that the vehicle details on these documents are consistent and correct. The used car dealer or former owner of the vehicle should provide copies to you.

Ask for the anti-carnapping clearance issued by the PNP Highway Patrol Group.

Verify if it has a bad record in the LTO. Simply text LTO<space>VEHICLE<space>PLATE NUMBER to 2600 (e.g., LTO VEHICLE ABC123). This text service will send you relevant details about the vehicle, such as its year, make, and model, registration date, color, and if it has any LTO apprehension or alarm.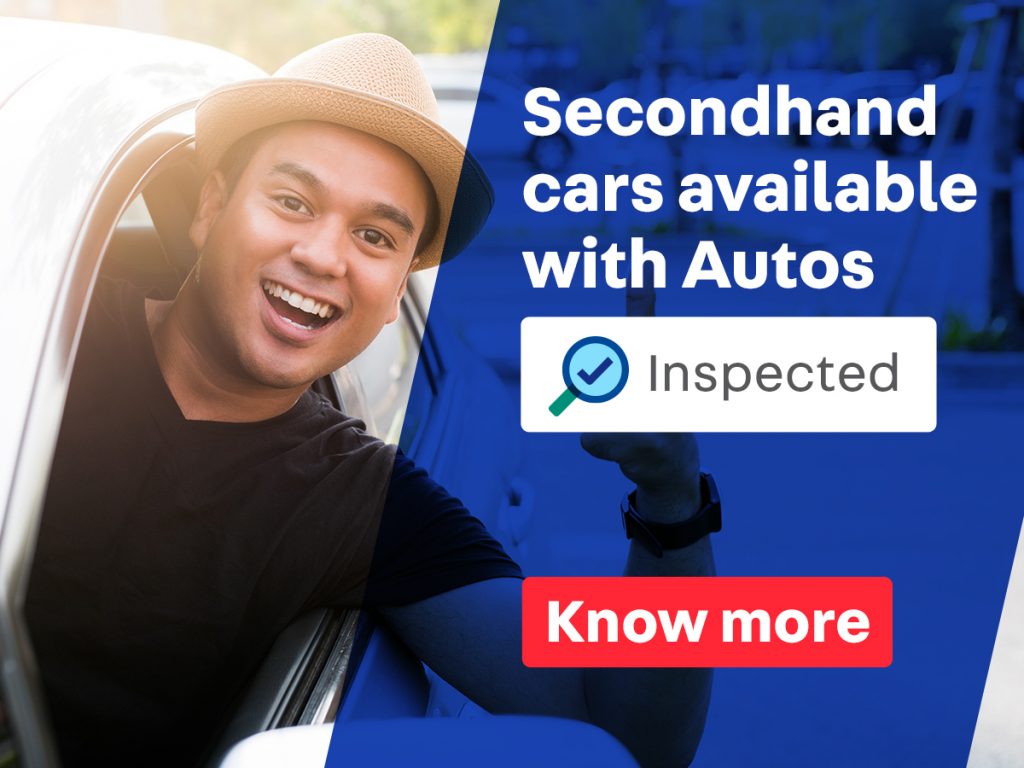 Check the Car's Condition
This goes without saying, of course, when viewing a used car, do not be shy or afraid to really scrutinize every nook and cranny of the car to its condition. After all, at this stage, if you are not extra careful in checking the car and end up buying a used car in terrible condition, it is on you. When conducting such checks, we recommend bringing along a checklist or better yet, having a professional mechanic with you.
When scrutinizing any car, make sure to take a look around the entire car body for signs of repairs or repainting. Often, cars that have been in major accidents tend to have a particular body panel or doors with a paintwork that is much fresher, or slightly different in colour tone for example.
Be sure to ask the dealer to open up the bonnet and check the engine and engine bay. Look for signs of leakages of liquids or oil here, and request for the engine to be started. Let it run for some time, and listen if the engine sounds unusually loud or has some knocking noise. If there are such signs present, it may mean that a major repair or overhaul work is due and the vehicle was likely not very well taken care of.
Finally, scrutinize the interior of the car. Test and check every button, air conditioning, windows, and in-car entertainment system to see if everything works as it should. Do not be afraid to take your time! If there are any problems with any of these, you may want to consider looking for another car or request that the dealer repairs it first before you commit to the purchase.
The good news is, at Carousell, we have our Carousell Autos Inspect service where car inspection is carried out and a thorough check is done for you. Cars that passed this check receive an inspection seal and a downloadable report so you know you're in good hands.
4. Take it for a Test Drive
Now, on to the exciting part. Before you buy a used car, make sure to take it for a test drive. This will give you a chance to see how it handles on the road. If there are any problems, you can address them before you buy the car.
Here is where any signs of bad condition will really show itself. Request to test drive it for a longer period, on a stretch of road where you can bring up to highway cruising speeds to be sure the car functions as it should.
5. Check the Car's Paperwork
When you buy a used car, make sure to check the car's paperwork, again! This includes the car's registration papers and insurance papers. Make sure everything is up to date. Most importantly, perform the checks with the LTO and PNP Highway Patrol Group.
As far as possible, consider only used cars with current registrations or, at the absolute most, ones that have been unregistered for no more than a year. This will assist you to avoid paying extra to register the car in your name later on.
Also, be sure to ensure that the paperwork for the transfer of ownership to you is thoroughly done and complete!
6. Compare Prices of Used Cars
Finally, take your time to shop around for the best deal! The used car market in the Philippines has been really exploding, and hence has a lot of used cars for sale, which means they are very competitively priced. However, there may be some used cars that better deal than others.
Make sure you compare the prices of used cars before you buy one. Search on used car platforms such as Carousell Cars PH for an extensive range of used car listings to make an informed decision, and always have at least several listings in your shortlist. It is highly not recommended to jump at the very first car you see!
Great Deals for under P200,000!
It might be hard to believe, but these days you are able to find great used car deals for even less than P200,000! For example, this 2018 Hyundai EON and this 2016 Suzuki Celerio Auto.
Be sure to use the Carousell Cars platform to search for the ideal dream car to take you and your loved ones on the next adventure!