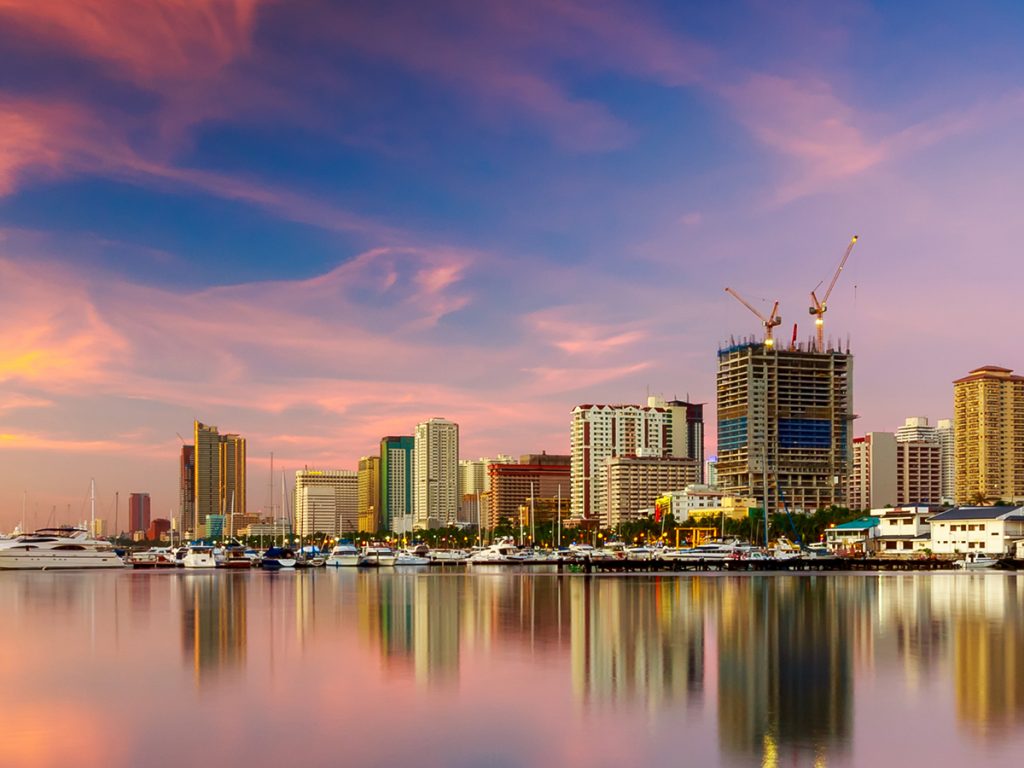 Makati is known as one of the top business districts in the Philippines today and has an admirable population that chooses to live in this city.
Go onto any property listing website, and you can easily see for yourself the vast number of units and properties listed on those sites. It takes a city with a large population to create an influx of property transactions every month.
And while some people bought their condo in Makati as an investment vehicle, many others are in for long-term living reasons. They could be working there or simply choose to settle down and have a place where they can call home and invite their family and friends to visit any time they want.
Whichever the reason, it's no question that more and more Filipinos and foreign investors are interested in buying a Makati condo unit or two.
But like any other investment, investors must do their due diligence and research about the place before making any buying decision.
In this article, we will be discussing some tips that may help you with your decision-making process.
First, What You Need to Know About Makati
Makati is one of the more populous cities in the country. Here you can find the cheapest condo in Makati for sale. It is highly urbanized and contains a dense urban core. The street grid has no definite orientation but is divided into barangays, the smallest unit of government within the country. 
Makati is a major financial center in the Philippines and is home to the country's largest concentration of multinational corporations. It is also the primary business hub of the Philippines.
Makati being a central business district (CBD) is one of the more expensive places to live in the Philippines. The cost of essential commodities and services is significantly higher than in other parts of the country.
You need to take this into account if you're planning on moving to Makati or if you're just considering buying a property there.
How to Choose a Condominium in Makati
First of all, take into account your budget.
Know how much you're willing to spend, and don't go beyond that amount. Remember that you still have to live in the unit after buying it, so you'll want to ensure you have enough money for both the down payment and monthly amortization.
Some older units may require some minor renovation work to make the apartment comfortable before you move in. You might also need to replace several of the furniture around the apartment. All of this will naturally add to your budget.
Another thing you need to consider is the location of the property. This is very important, mainly if your work requires travel every day. If you prefer to be close to public transportation, you'll have to factor in the "premium" of having such an arrangement. Alternatively, for those who have the flexibility of "work from home" arrangements, being next to public transportation isn't as important. This can lead to better savings on your investment.
And finally, consider how big or small you want your unit to be. There are available units for sale in Makati that range from a one-bedroom apartment to buying penthouse flooring.
And while it would be nice to own a place with a higher selling price, you just might regret the choice once you've moved in because it won't feel like home, especially when your stay there is limited by time. It could make more sense if you choose an affordable option that has enough space for you to stay comfortably with your family.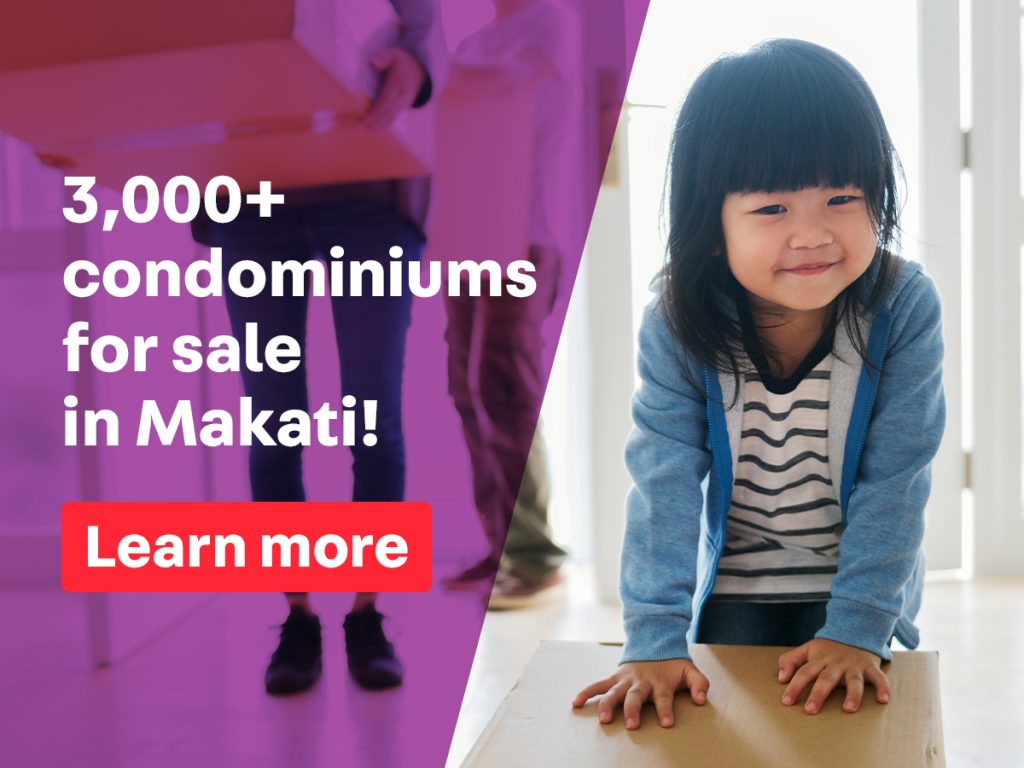 What You Need to Know About Makati Properties
To make an informed decision, you must know what to look for when buying a unit in Makati.
For one, Makati is known for its high-end properties. If you're looking for a luxurious and spacious condominium with top-of-the-line facilities, this is the place to be.
But of course, with luxury comes expensive price tags. Even quickly browsing through our Carousell Apartments & Condos for sale listing page, you'll find 3 bedroom luxury condo units that are selling from P60,000,000 to P66,531,000.
If you're on a tight budget or are not interested in luxury units, you can find more affordable options outside Makati CBD. These units may not have the same level as those found in the city center, but they are still within the affordable range. They can also be close to public transportation facilities, making them convenient for people working in this hotspot.
For those who don't mind buying older units, several condo units available for sale in Makati have been priced LOWER than average. These were once luxury items but may not be as well maintained compared to newer models. So you need to do some research on how much it would cost you to upgrade these units if required. This way, you're still getting a deal at a lower price but with an assurance that it can be turned back into its original glory without too much difficulty or expense.
Choosing the Right Real Estate Agent is Very Important
After determining your budget and what you're looking for in a property, it's now time to start looking for an agent.
Not all agents are created equal, and you must find one knowledgeable about the market, understand your needs, and be willing to work closely with you.
Don't be afraid to ask around or do some research online to see which agent is the best fit for you.
Once you've found an agent, the next step is setting up a viewing schedule. This way, you can check out different properties in person and feel the area.
How to Assess a Real Estate Agent
Start by setting up a viewing schedule with your chosen real estate agent. Before meeting the agent, check the feedback of existing clients on their agency website or ask for referrals from people you trust to ensure that they're credible and legitimate.
During the initial meeting, consider asking the following questions:
How much experience do they have in selling properties?

What results can they promise? Can they deliver what is promised and how soon?

Do they require any form of the fee before anything goes through? What about after an offer has been negotiated and accepted by both parties?

Are there any fees involved if you decide not to use them as your negotiator or if something fails along the way, such as negotiations breaking down or you backing out of the sale after it has been accepted?

Will they provide a buyer's or seller's agent commission if they're asked to be the negotiator during the transaction?
If you feel comfortable with your chosen real estate agent, it's now time to start looking for your dream unit.
Makati Condominiums for You to Consider
As we've mentioned, Makati is a popular location for people who work in the metro that is why condos are sprouting everywhere. And with too many choices, it can get overwhelming.
To help you with your search, here is a list of condo units we've found segregated by Barangays.
Bangkal (From P5,500,000 to P11,210,000)
Avida San Lorenzo Makati 1BR with balcony

– 40.61 sqm, 1 bedroom with balcony corner unit.

Avida Makati Southpoint Pre-Selling Condo 1 Bedroom

– 38 sqm 1 bedroom with balcony. 

RUSH SALE 2BR AVIDA TOWERS SAN LORENZO

– 52.50 sqm pre-owned 2 bedrooms and 2 bathrooms. 
Bel-Air (From P5,850,000 to P26,000,000)
1BR Condo for sale in The Columns Ayala

– 47 sqm pre-owned 1 bedroom condo unit about 400 meters from Makati Medical Center. 

Rush Sale Studio Unit at Paseo Heights Makati City

– 30 sqm pre-owned studio unit with a view of Salcedo Park. 

150 sq.m. 2-BR Condo Unit + Parking for Sale in LPL Manor, L.P. Leviste Street, Makati

– 150 sqm pre-owned 2 bedrooms and 2 bathrooms and 1 parking space. 

One Lafayette Square, Salcedo Village Makati

– 183 sqm pre-owned 3 bedrooms and 3 bathrooms and 1 parking space on the 26th floor with balcony. 
Carmona (From P11,000,000 to P19,565,000)
Brand New 1BR Unit for Sale at Solstice Tower Makati City

– 63 sqm 1 bedroom condo unit facing Pasig River. 

2BR Condo for Sale at Solstice Tower, Circuit Makati

– 82 sqm 2 bedroom on the 9th floor with 1 parking slot.

Selling Condo, Circuit Makati

– 64 sqm 1 bedroom with balcony on the 28th-floor walking distance to P2P buses.
Guadalupe Nuevo (From P7,500,000 to P117,000,000)
Condo unit with Parking BRIO TOWER, Guadalupe Viejo, Makati FULLY Furnished

– 45 sqm 1 bedroom at the corner end facing the nearby amenities. 

2 Bedroom with Balcony at Brio Tower in Makati

– 57 sqm 2 bedroom ready for occupancy condo near Rockwell. 

3 Bedroom Aquavilla at Park Central Makati – 289 SQM apartment with its own private swimming pool, 3 parking slots, and a gorgeous view of the Manila skyline. 
Naturally, there are many more condos in Makati for sale that an agent can assist you with to fit your goals and objectives.
The critical thing to remember is that owning a home isn't just about having a luxurious space. Your choice should ultimately depend on what fits your budget and lifestyle. Sometimes, an affordable option near public transportation may provide more value than its expensive counterparts.
But before ever making any major decision about a property, you should always ask the seller or agent for a copy of the purchase contract and review it carefully. Make sure that you understand all of the terms and conditions of the agreement before signing it.
This will ensure that you won't ever regret it later and be left with buyer's remorse.
Conclusion
Before you start searching for the cheapest condo in Makati for sale, protect yourself by ensuring that you have the assistance of an experienced real estate agent to help negotiate the best possible price. 
When you follow these simple steps, we're sure that your search for a condo will be smooth sailing throughout! And once you've found your dream unit, make sure to review your purchase contract very carefully before signing it.