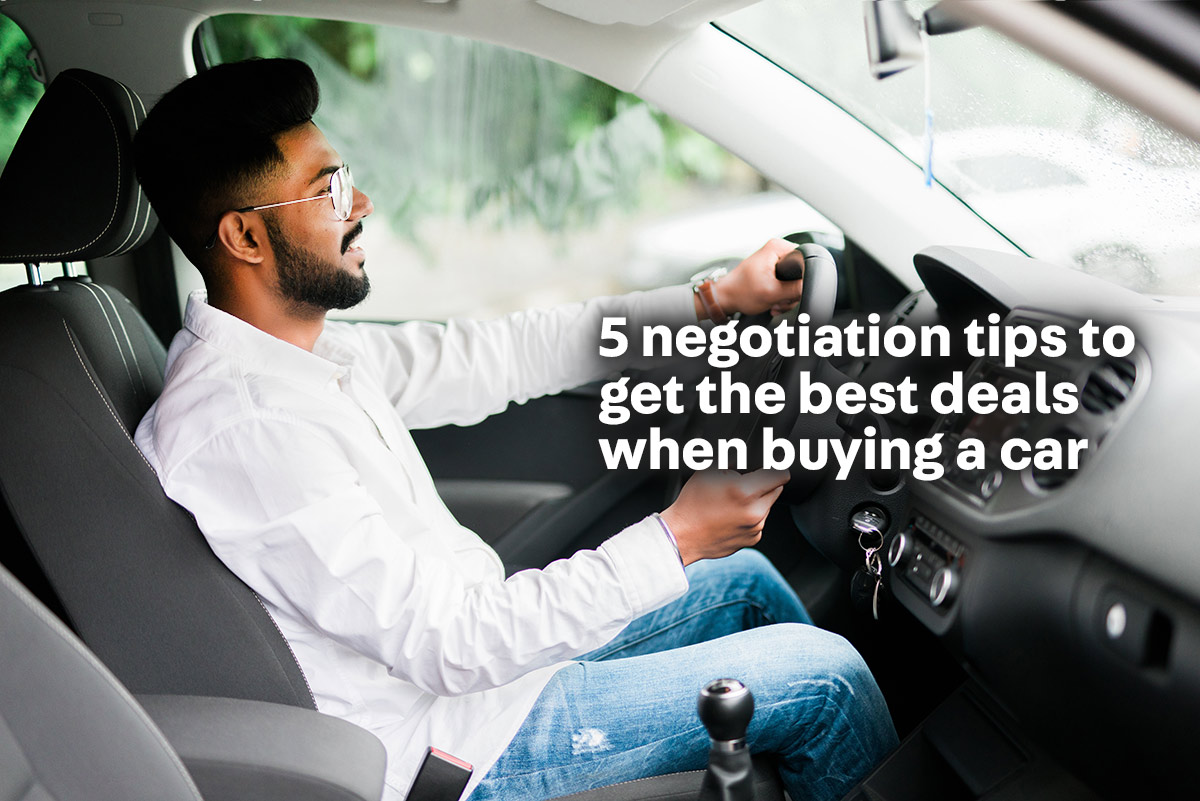 Buying a car is one of life's major moments. As an investment, you will naturally want to maximize the worth of your money with a vehicle that will serve you faithfully over the next few years. But aside from the quality of the car you are buying, you should also be able to find ways to limit the amount of cash you will part with. Knowing how to negotiate for the best car deal is very important skill!
Filipinos are very much familiar with bargaining, haggling or at least asking for the "last price." This is already second nature to us. However, with big ticket items like cars, there are ways on how you can negotiate for a win-win deal without looking like a cheapskate.
Here are some ways on how to get the deal you can walk away from with a smile.
 How to Negotiate the Best Car Deal:
1.   Know your salesman
Good deals are founded on trust. Taking time to look at the selling profiles of agents, sellers and even the owners themselves can give you a clue on how much leeway they can afford to give you. Also, their backgrounds and customer feedback entries will give you an idea about their outlook on selling. Are they just after the fast buck? Or are they genuinely concerned people who would want to help you make the right choice?
On Carousell, you'll see the car sellers' ratings, customer feedback and even the number of followers they have (check out the screenshot below). Dealing with honest-to-goodness sellers make it easier for you to have a negotiation process that is reasonable and acceptable to both parties.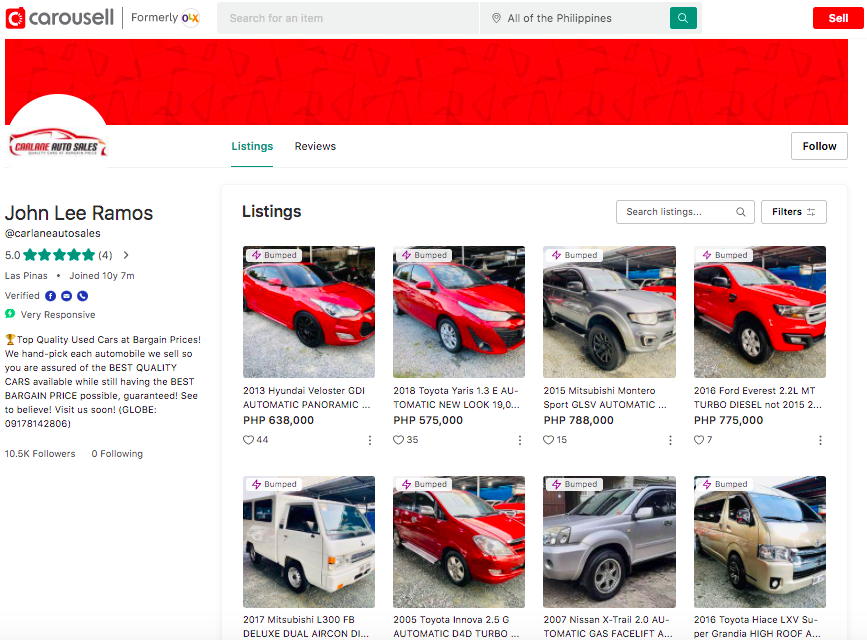 Sometimes, the value you get from a seller may not be in the form of a discount. Honest details about the condition of the car, its history and even its reputation can also help you come up with a price to offer the seller that is easier for both of you to agree on. And who knows, in the future, you can go back to the same seller and perhaps he can give you an even better deal?
Browse trusted car dealers on Carousell
2.   Research about the car's history
With easy access to the internet, acquiring information about a car model's ownership quirks is just a search away. Knowing the experience other owners of the same model have had over the years can be a useful tool in making a realistic offer to a seller. It also shows the seller that you know a thing or two about the car he is trying to sell you. He will then avoid offering you the sun and the moon as he convinces you of the value that's not printed on its price tag.
It always helps to know what to watch out for when buying a car, whether brand new or preloved. If you're looking to avoid the hit of depreciation from a new car purchase, check out our tips on this article.
3.   Factor in the cost of parts and repair labor
Do not be blinded by a car's shiny paint or its immaculate interiors. Taking time to check out a preloved car's warranty, service, repair and even registration history can also give you clues on setting a price during negotiation. Armed with the knowledge of what items are up for repair or replacement can knock a few thousands of pesos off a car's selling price.
Suggested read: 7 Things to Inspect in a Secondhand Car
If you are considering a brand new car, ask your sales consultant about expected Preventive Maintenance Service (PMS) parts and labor costs. Also, inquire how much common replacement parts cost. Some items you must research about are headlight housings, taillamps, bumpers. Knowing these prices will help you decide whether a car is of good value, even after discounts, in the long run.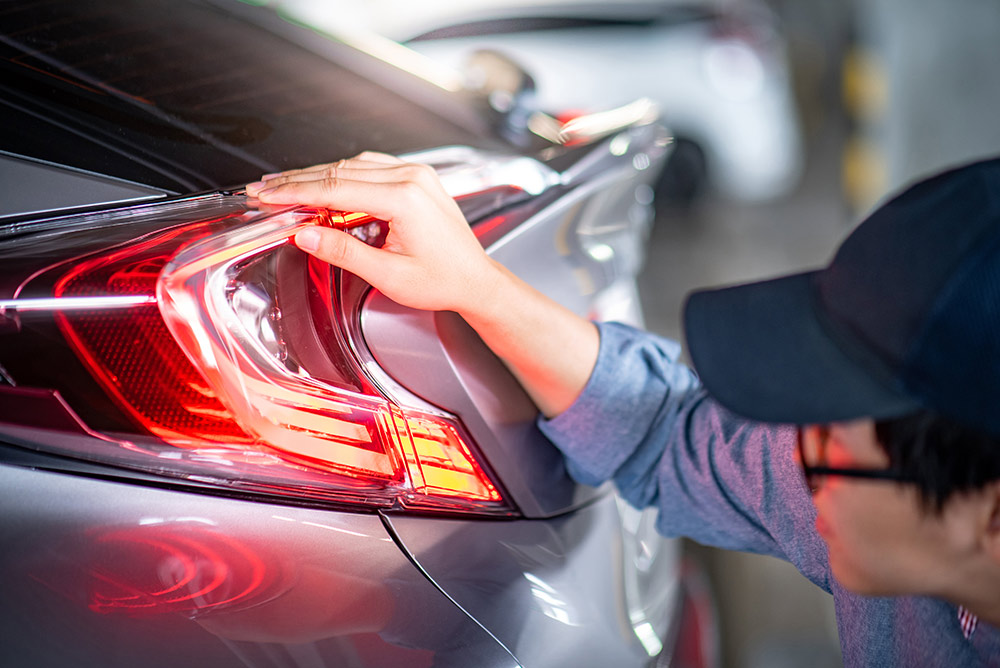 Browse car parts and accessories on Carousell
4.   Do not shop alone
It is easy to get mesmerized by a car's bells and whistles, especially if you are talking to a seller who knows his stuff. One way to avoid being drawn into a deal that may not be the most advantageous to you is to bring along a friend or a trusted partner who can see beyond the fluff.
Having someone play the "devil's advocate" when you negotiate with a seller opens the discussion to logic and exposes details you may easily overlook during a negotiation. Your friend should be able to see through the pixie dust and bring you back to reason. 
Having two minds against one should make the dialogue more favorable to you.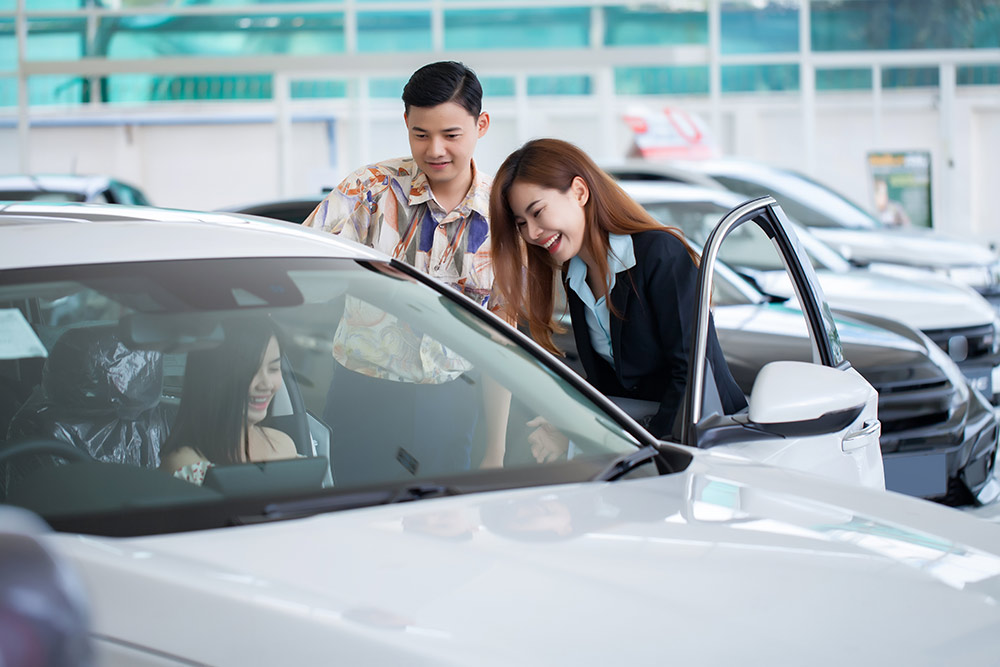 5.   Have a fixed budget and stick to it
Buying a brand new car is expensive. Having car loans to pay off for the next three or five years can cost you a pretty penny as well. That is why, if you are on a budget, buying a secondhand car makes perfect sense.
Another good reason to consider preloved cars is that you can compare prices of the same car model from different sellers. This is especially easy in Carousell Autos where you can see pricing data versus a car's mileage, model year information and its relative condition. Armed with this market value pricing data, you can then negotiate for a deal that gets you the lowest price for the best condition of the car you are eyeing.
Try these tips on how to negotiate the best car deal and enjoy your savings!
Armed with accurate knowledge and a wealth of information, you can enter a car sale negotiation reinforced with logic and less swayed by emotion. Not only will your discussions be grounded in reason, you will also have the resolve to walk away from a disadvantageous deal and eventually find an offer that is worth you hard earned savings.
---