You have probably heard of the saying, "There's an app for that!". With smartphones basically being part of our modern-day lives 24/7, it would seem that there really is a phone application for every human activity we know today. If you've moved from commuting in the Philippines to driving your own car, we have listed down 10 must-have apps that should be installed in every motorist's mobile phone for 2021.
Convenience and expediency are two of the main reasons apps are taking over the things we have been so used to doing for the longest time.  And as a motorist or a car owner, who does not want to make every drive a breeze?
10 Must-Have Apps for the Filipino Driver
1. Google Maps/Waze
2. Spotify
3. Drivvo
4. Autosweep RFID
5. Android Auto or Apple CarPlay
6. Parkify
7. Grab
8. Your car brand's app
9. Motolite RES-Q
10. Carousell App
1. Google Maps/Waze
With the Android OS running majority of mobile phones nowadays, Google Maps or its community-based alter ego Waze, has become the main navigation guide in the country. Plus, it sure beats asking directions from complete strangers.
Armed with online and offline maps, traffic information and even options to take a route via public transportation or walking, these navigation apps should be a mainstay in every motorist's, or even passenger's, mobile phone. Having an app guide you away from traffic just makes everyday driving a more tolerable experience.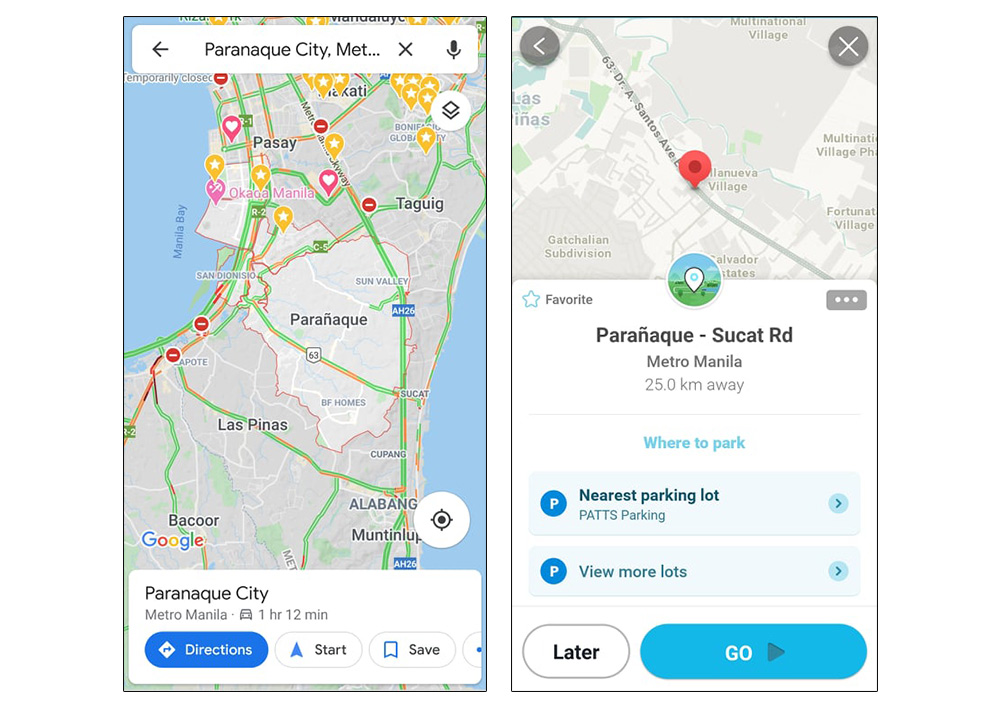 You can download Google Maps for Android and Apple iOS. Waze is also free on Android and Apple iOS.
2. Spotify
If you want to stay clear from the incessant ads and nonsensical talkies on free-to-air radio, having a Spotify membership account is your best bet. The popular music streaming app has changed the way we listen to our favorite tunes.
Create playlists, listen to podcasts, repeat an album, or even repeat a song until you satisfy your LSS cravings, Spotify will surely provide the necessary chill in your driving. Did we mention you can control Spotify through Waze as well?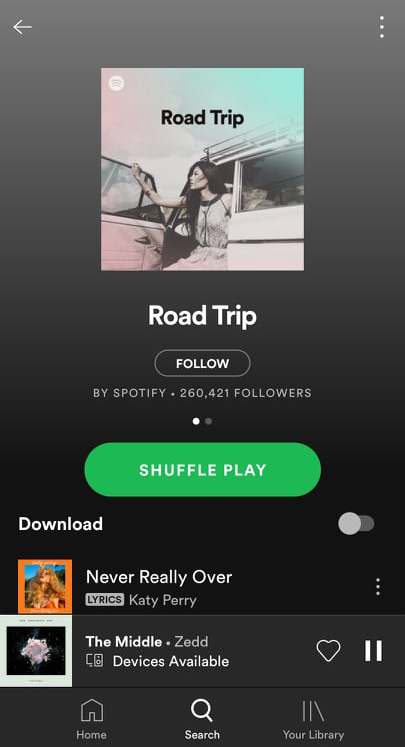 Spotify is free for Android and Apple iOS.
3. Drivvo
Owning a car is not cheap. It takes up a big chunk of your monthly budget just to keep it operating reliably and hassle free. Drivvo is an app that lets you plot and monitor your car-related expenses. 
From weekly fuel outlays to bi-annual preventive maintenance costs, necessary repairs and even car wash payments, you can keep an eye on all your motoring bills and see them presented in graphs and charts for better appreciation and decision making. Who knows, you might even validate if the ride you bought from Carousell is worth every centavo over a brand new one.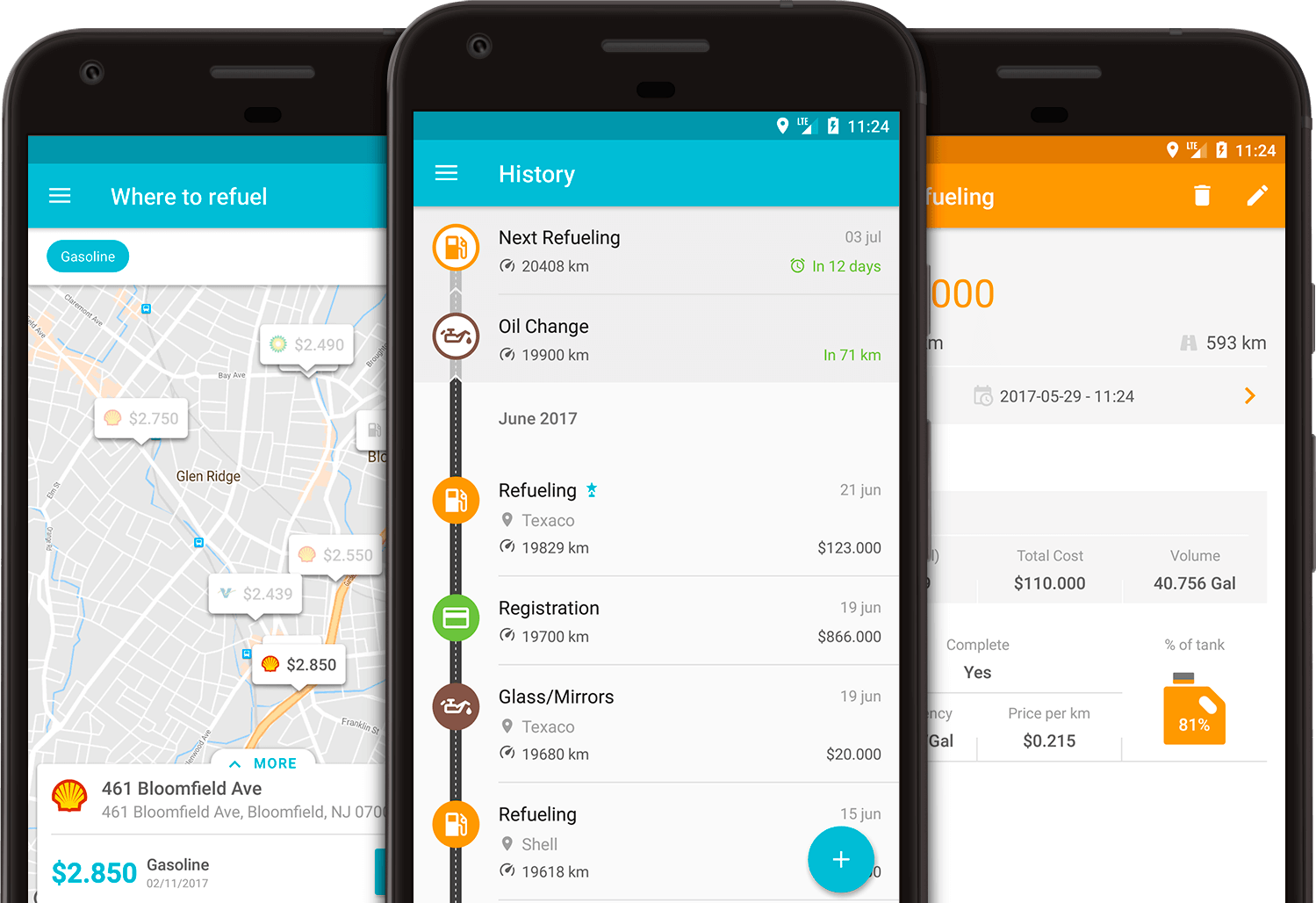 Drivvo is free for Android and Apple iOS.
4. Autosweep RFID
How many times have you been stuck in a long queue on the expressway waiting for your turn to pay toll fees? What if there was a way to breeze through a tollgate without physically handing over notes and coins and wasting more time waiting for the change and the receipt?
With the raging COVID-19 pandemic, "cashless" will soon be the latest buzzword next to "social distancing" and "new normal."  Autosweep and Easytrip RFIDs have been around for years already, just waiting for widespread adoption. And now that there is a call to eliminate cash transactions in our nation's major highways, it would be wise to download RFID top-up apps like 7/11 CLIQQ app, Globe GCASH or even your own bank's app, to make the RFID experience even more convenient and complete.
This should definitely be included in your 10 must-have apps.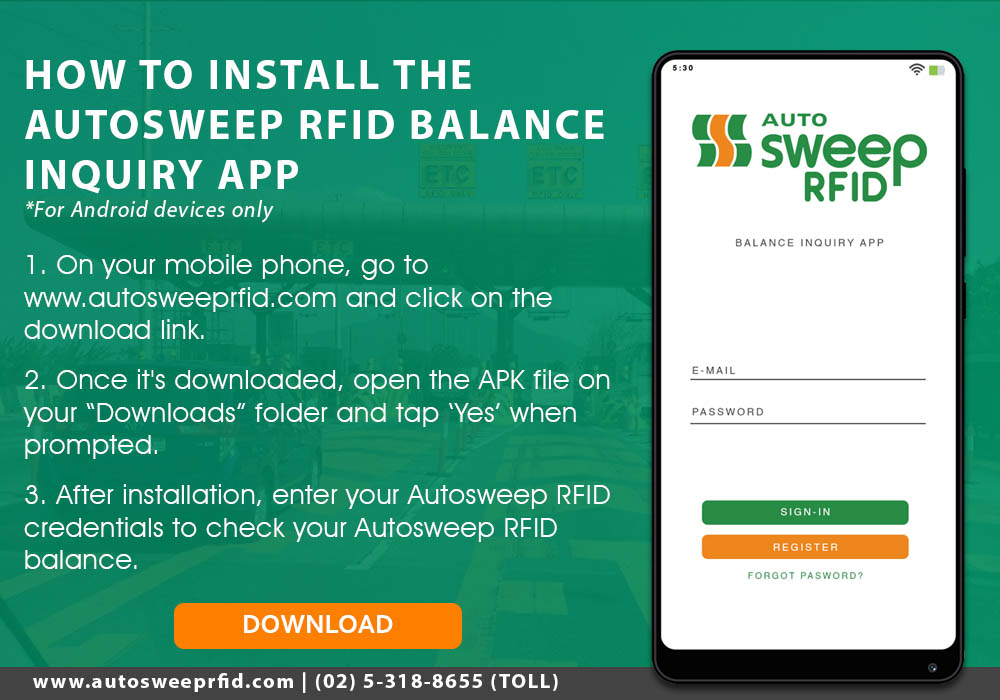 Check details on Auto Sweep here.
5. Android Auto or Apple CarPlay
Not all cars have touchscreen infotainment systems. But if yours does, or if you plan to have one installed, make sure it is Android Auto or Apple CarPlay-capable for your driving safety.
Hardwiring your phone via its data cable to the car's entertainment service conveniently takes away the distraction of holding your phone and using it while driving. Not to mention, that act is illegal in the Philippines. Operating your phone's navigation, music, messaging and call apps via voice command, touchscreen or controller knobs will surely keep your eyes more focused on the road, where they should be.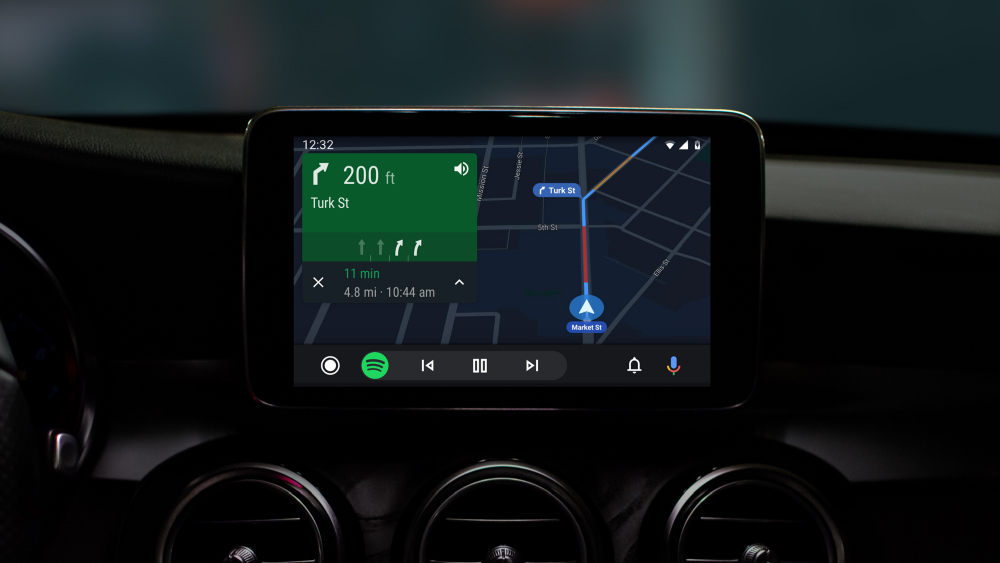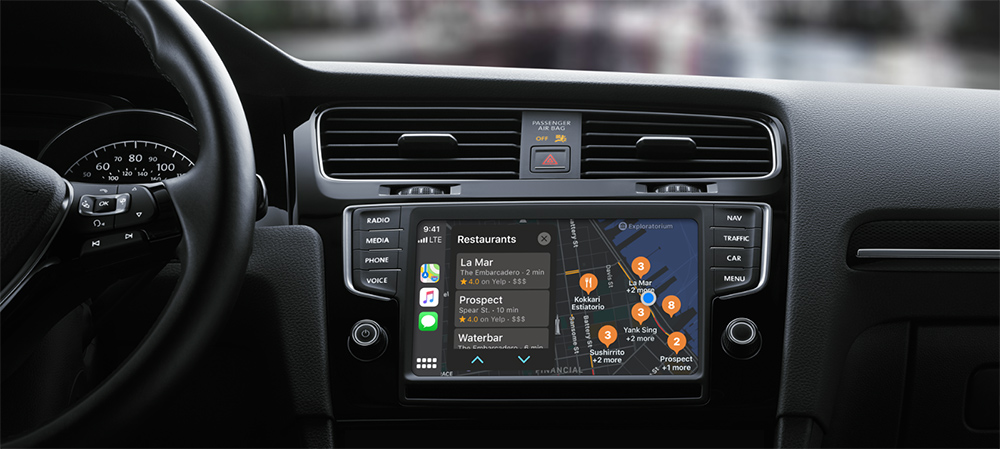 Both apps are free – Android Auto and Apple CarPlay.
6. Parkify
If you are the forgetful type who occasionally, or regularly, loses track of where you parked your car, fear not. Parkify is the app you have been waiting for. Using access to your phone's Bluetooth connectivity with the car's infotainment system, Parkify will record the GPS location of your car and even guide you back to it when your short-term memory fails you. Never have that "Dude, where's my car?" moment ever again.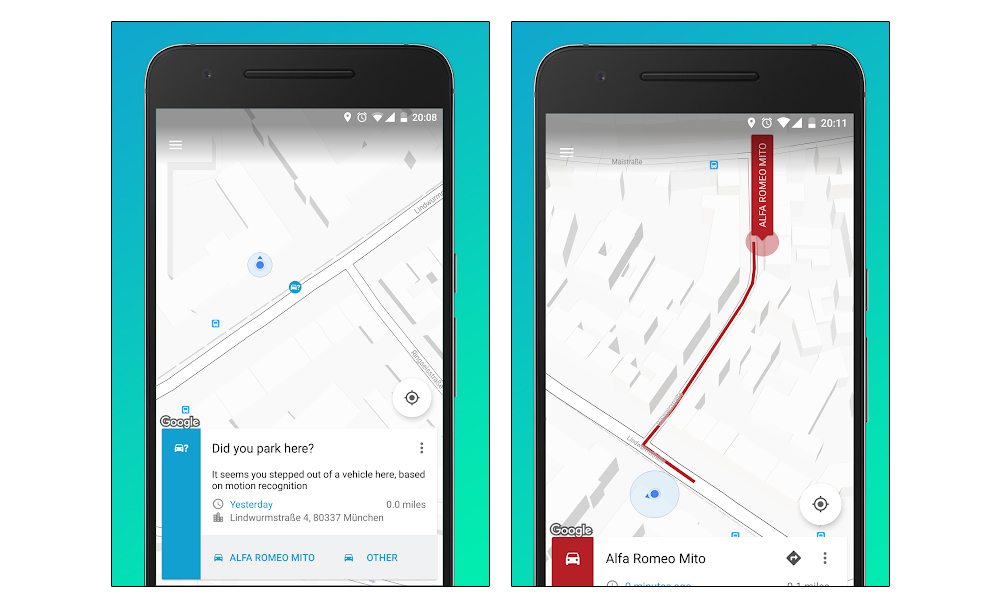 Parkify is free on Android.
7. Grab
Okay, so there will be times that you may not have a car at your disposal. With the Grab app, you are just a few taps away from being picked up and driven to your next destination in the convenience of another vehicle. Think of it as a taxi service, without the illegal haggling and door-slamming drama. 
A very practical back-up plan if you ask us.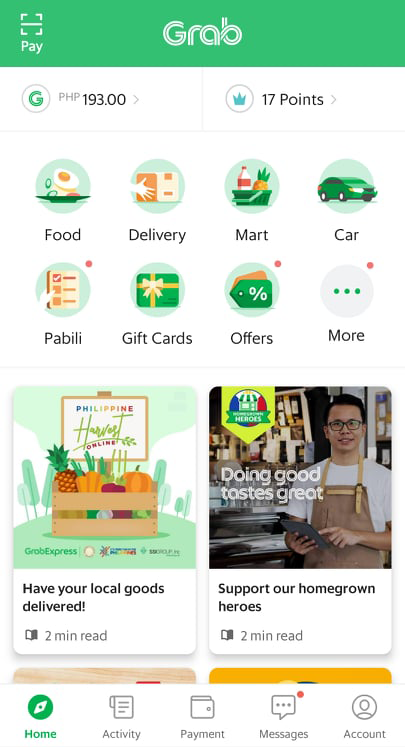 Grab app is free on both Android and Apple iOS.
8. Your car brand's app
After our recent ECQ lockdown, car brands have begun shifting their customer contact points from phone calls and texts to the world of digital mobile phone apps. Toyota, MG and the Autohub Group, with their repertoire of various mainstream car brands, are among the first to make use of apps to disseminate marketing news to their customers, book servicing appointments with their dealerships, inquire about car parts availability or even request for roadside assistance.
With the ongoing pandemic limiting showroom access and requiring servicing appointments, expect more car manufacturers to make use of apps to reach out to their customers and just make car ownership a more convenient experience. 
Browse car parts and accessories on Carousell
9. Motolite RES-Q
This is perhaps the one app every Filipino driver should have. The Motolite RES-Q app is the first app-based 24/7 emergency roadside assistance service provider. But if you think the app is only about delivering car batteries when your car is already out of juice, think again. Motolite now expands its assistance to help you change a flat tire, check on overheating problems, or even fuel you up when your car runs dry. You can even monitor the location and ETA of your assigned service rider or technician with the app.  And as icing on the cake, the service fee is free of charge if your car is running on a Motolite battery!
Now that is awesome peace of mind right there.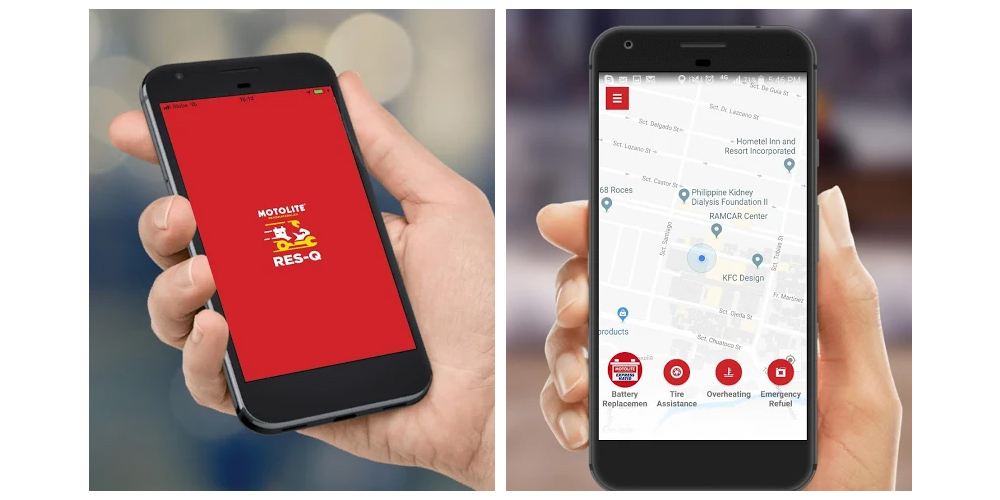 Motolite RES-Q is available for free for Android and Apple iOS.
10. Carousell App
Snap-Sell, Chat-Buy! It is that easy! The Carousell app is your primary source for cars that tickle your fancy. It is also a community marketplace where you can find the parts, car accessories and services you will need to keep your car running in tip-top shape.
With its easy to navigate user interface, finding the right car for your budget and needs has never been easier. Take a quick look at the car listings on Carousell Autos for both secondhand and brand new cars. Search for hard to find car parts at lower than market prices and find ways to customize your ride from the many sellers who offer various options to keep your car a reflection of you. 
This is your one-stop app for anything you would like to purchase for your car.
You can download the Carousell app for free on Android and Apple iOS devices.
Try these 10 must-have apps for a great driving experience
Remember, most mobile phone apps are just as good as the data connectivity required to run them. So make sure you also have the right data plan to back you up. While apps are here to make our lives more convenient, it always pays off to be a responsible and well-prepared motorist. Heading out for a drive should never be taken for granted.
---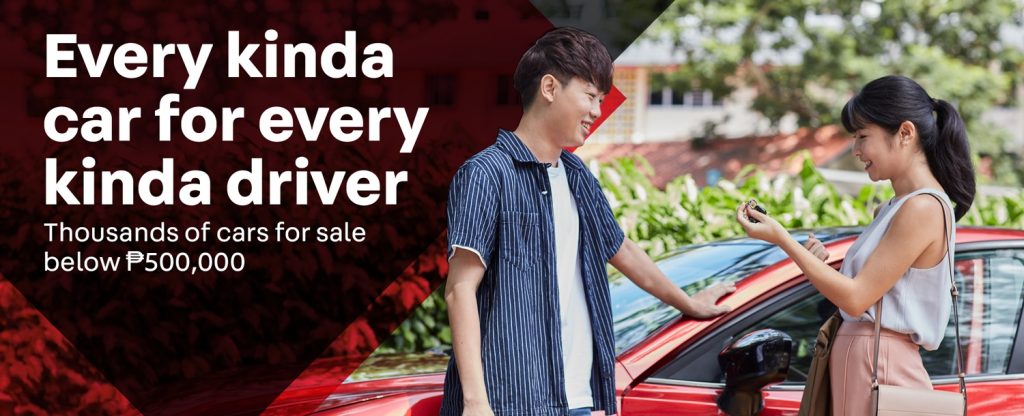 Sharing community stories is the favorite part of my job!