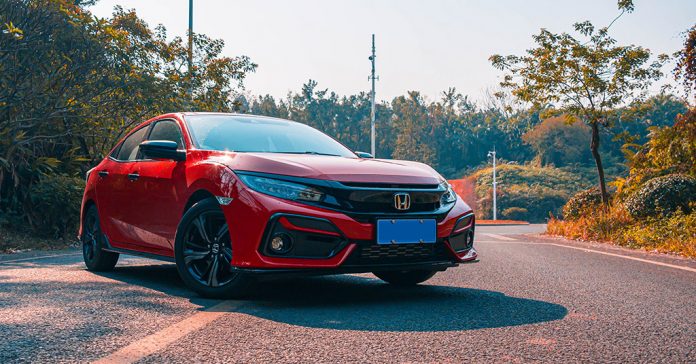 There is no denying that a brand new car can be expensive. Hence, people who want to own an automobile but are strapped for cash opt to buy a second-hand car. However, looking for a suitable used car for sale that fits your budget can be tricky.
For one, cars depreciate quickly during its first few years. This explains that the price of a second-hand Honda car that is at least a year old tends to be 25% cheaper.
Nonetheless, it can also mean that you have to check whether the used car you are buying has issues. That's because the amount of money you were able to save will likely go to auto repairs.
Reasons Why Buyers Choose Second-Hand Cars
If you can't be bothered applying for a car loan or you are looking for an entry-level vehicle, buying a used Honda car can be a practical choice. Other than that, here are other reasons why buyers choose second-hand cars for sale:
No Budget for a New Car
Perhaps you have a preferred model. However, the price for a brand new version is too expensive for your budget. Your next best option is to look for a pre-owned unit of the same model so you can buy it at a cheaper price.
Desire to Pay in Cash
The issue with buying a brand new car is paying it in installments. If you use a car loan, that means paying for an interest. If you do not want the hassle and additional expense, paying a second-hand car in full can be a smart move.
Lower Insurance Cost
Another reason it would be practical to buy a second-hand Honda car is lower insurance costs.
For one, auto insurance companies take the age and market value of a vehicle when computing insurance premiums. Another is that high-valued cars are more expensive to repair. As such, a second-hand car for sale is cheaper to insure.
However, keep in mind that car insurance companies often do not cover cars that are ten years or older. So, while you want to buy a second-hand car for cheaper insurance premiums, do not buy a model that is more than five years old.
Plan to Resell in the Future
In case you do not know, a car depreciates quickly the moment you drive it off the dealership. However, buying a used car for sale means you will not get the most depreciation hit. This means that you can enjoy a low cost-to-resale ratio, allowing you to sell it in the future for almost the same amount you paid for it. What's important is that your used car is well-maintained.
Why Buy a Second-Hand Honda?
More than the budget, it is essential that you will have a comfortable journey when buying a second-hand Honda car. Luckily, cars from this manufacturer are spacious and have refined engines. As a result, you can enjoy a versatile and comfortable ride.
Reliable
Honda cars can be synonymous to trustworthiness. That's because they are well-built and great to drive. No wonder they are always in the top 10 for engine reliability and have a failure rate of 1 in 344.
Moreover, second-hand cars for sale do not cost much to repair. One reason is that this car manufacturer is the eighth largest automobile builder in the world
Hold Their Value Better
If you are into the buy-and-sell business for cars, an automobile's resale value can be important. Luckily, a Honda car holds its value better than other brands.
It is common for second-hand cars to retain only 35% of their original value after the first five years of ownership. Honda, on the other hand, can retain up to 50% of their market value. That's because this manufacturer has an outstanding track record and only requires a few maintenance expenses.
That said, owning a Honda car can be a sound investment.

Easy to Repair
As mentioned earlier, Honda is the eighth largest car manufacturer in the world. This means that their autoparts are easy to find, should you need to repair your used Honda car. Hence, repair cost is not that expensive.
In addition, most mechanics are familiar with Honda, making it easy for them to diagnose the issues. Lastly, second-hand Honda cars can go many miles before they need fixing.
VTEC
VTEC stands for Variable Valve Timing and Lift Electronic Control. This has something to do with how a car's motor adjusts the timing of the valves and camshaft. And you are likely to see VTEC on the cover of almost every Honda car engine.
When you see this on the cover of your car engine, this means that it can adjust to increase power and rev-ability. Your used car can top 8000 RPM on an S2000 motor with ease.
Common Mistakes When Buying Second-Hand Cars
Whether it is due to budget constraints or you are just looking for a replacement, buying a second-hand car can be a smart investment. That is if you know how to shop for one.
Thus, we have listed the five common mistakes you should avoid when buying used cars for sale:
Not Planning the Financing
Whether you are buying it from a car dealer or a direct owner through Carousell, it is important that you know how you will pay for it. After all, not everyone can pay for a used car in full using cash.
Knowing your budget can make negotiating for prices easier. You can also consider shopping around car financing options. That way, you can find the best deals for car loans and finally drive that dream car of yours. 
No Test Drive
Did you know that 1 out of 6 buyers skip the test drive before making a purchase?
It is important that you test drive your preferred second-hand car for sale before buying it. Doing so prevents you from having a bout of buyer's remorse. This is also an excellent way for you to know whether driving the used Honda car is comfortable or if it has issues.
Not Letting a Mechanic to Check the Car
Another thing you should do when buying a second-hand Honda car is to let a mechanic check it. Sure, you may need to pay for the car inspection. However, this can help you save more in the long run. That's because a car inspection can help you figure out whether the used car has issues and how much the repair might cause. You can use this to weigh whether it is worth buying and as leverage to negotiate the price.
Not Running a Vehicle History Report
Aside from letting a third-party mechanic check the second-hand car that you want to buy, you must also run a background check on it. A vehicle history report allows you to look into previous accidents, the number of prior owners, and potential problems with the car.
This is easy if you are buying from a buy-and-sell agent. If you are buying from an individual, you will likely have to pay for a vehicle history report.
Buying Based on Looks
Buying a second-hand car does not mean you have to buy the shabbiest model you can find. However, this does not mean you should buy the most good-looking used car for sale either.
More than anything else, consider whether a car can suit your needs. If you are looking for a family car, do not bother yourself checking on a Honda Civic or Honda City. Instead, go for a Honda BR-V, CR-V, or Jazz.
Tips When Buying a Second-Hand Honda Car
Fuel efficiency, sophisticated styling, and attention to safety are just a couple of reasons people buy a second-hand Honda car. Still, you would want to buy the best used car that you can afford.
Luckily, we have some tips that can help you achieve that:
Do Your Research
Before reaching out to any sellers, it would be advisable to do an extensive research on the car model that you would want to buy. This includes reading and watching car reviews on your preferred second-hand car for sale.
That way, you can have baseline features and specifications, and use it to weigh whether a used vehicle is worth buying. Doing your research also allows you to narrow down your options based on your budget and needs.
Compare Prices
Now that you know what type of Honda car would suit your needs, the next thing you need to do is to compare prices. You can use an online marketplace, such as Carousell, to do that.
Filter your search results based on your preferred model and budget range and start checking for available used cars for sale on the platform. That way, you can find the most suitable and affordable car in the best condition.
Set Your Budget
Here's the thing: Buying a second-hand car is more than just looking for the cheapest deal that you can find. It is also important that you include repair costs in the budget. We recommend allotting at least 20% of the used car prices.
So if you found an affordable for PHP 300,000, that means you need to shell out at least PHP 360,000. This can also help you gauge whether that particular model is worth the buy. If the repair cost will exceed your 20% budget, then it is a no-go. 
Check the Mileage
Aside from the price, specs, and potential issues, you should also check a used Honda car's mileage. That's because higher mileage means older cars. This can be an indicator that you have a lot of parts to replace because they would be worn out.
Check the Car's History
A second-hand car can pose a big risk. You might be unaware that you are buying a stolen model, had an accident, or involved in a crime. To protect yourself, it is essential that you check for the following:
Check OR/CR.

The Land Transportation Office issues the original receipt (OR) and certificate of registration (CR). The seller should be able to provide you a copy of these documents and that the details are consistent and correct.

Anti-carnapping clearance.

This is one issued by the Philippine National Police Highway Patrol Group. This proves that you are not buying a used car that was involved in any crime. 

Check for any records in LTO.

It is also important to know whether the car you want to buy has a bad record in LTO, like apprehension or alarm. To do that you can simply text LTO<space>VEHICLE<space>PLATE NUMBER to 2600 (e.g., LTO VEHICLE ABC123).
How Much Do Second-Hand Honda Cars Cost
Buying a second-hand Honda car makes sense, especially if you have budget constraints. However, there are various factors that can impact the price of a used car for sale. This includes the model of the car you want to buy, the year it was released, and whether it was pre-inspected by a mechanic or not.
The cost of a used Honda Civic ranges from PHP 100,000 to PHP 2.8 million. Since it is second-hand, expect to encounter issues like repaint jobs or a broken radiator. 
Meanwhile, second-hand Honda CR-V for sale ranges from PHP 220,000 to PHP 1.3 million. They often have minimal issues, which is a good thing, and the common reason for selling is personal finance purposes.
A pre-owned Honda Jazz car can cost between PHP 180,000 to PHP 1.2 million. The cheapest is a 1.5 Automatic vehicle, while the most expensive is a top-of-the-line automatic Jazz GK VX.
If you are looking for something family-friendly and with large seating capacity, a used Honda BR-V might be what you need. For as low as PHP 610,000, you can have a 2017 model that comes with the original head unit. On the other hand, you can own a 2020, good-as-new model for only PHP 830,000.
Conclusion
There is no right or wrong answer when it comes to buying a second-hand Honda car. What's important is that it is within your budget, has minimal issues, no bad records, and comfortable to drive.