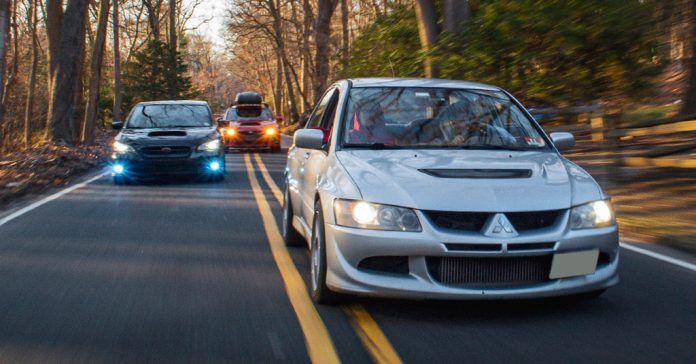 No matter your needs, you can definitely find a second-hand Mitsubishi car for sale in the Philippines that can suit your lifestyle and budget. Known for being a reliable car manufacturer, Mitsubishi cars offer state-of-the-art features and innovative performance. They also have superb safety ratings and are known for their robust performance.
This puts Mitsubishi cars above the rest.
Nonetheless, you should not buy your first car willy-nilly. There are factors that you should consider before buying a Mitsubishi car.
Reasons to Buy a Mitsubishi
If you are wondering whether you should buy a used Mitsubishi car for sale in the Philippines, the answer is yes! Vehicles from this auto manufacturer are known for their accessible price points. Hence, it would be even more affordable if you buy a pre-owned model.
Brief History of Mitsubishi Cars
Mitsubishi Motors Corporation is a Japanese multinational automobile manufacturer founded in 1917. Based in Minato, Tokyo, Japan, the company introduced a hand-built seven-seater sedan. However, it was discontinued as it proved to be more expensive than its American and European counterparts.
They moved on to building aircraft engines and other parts, as well as ships and railroad cars until the Second World War.
To date, Mitsubishi has manufacturing facilities in other countries, including the Philippines. It is the sixth largest Japanese automaker and the 19th largest in the world. The company is also a part of the Renault-Nissan-Mitsubishi Alliance, following Nissan's acquisition of a 34% stake of Mitsubishi in 2016.
Reasons for Buying a Mitsubishi Car
Mitsubishi Motors has been producing high-quality cars for more than a century. Aside from that, the following are excellent reasons you should consider buying a second-hand Mitsubishi car.
Superb Engineering
The car manufacturer prides itself on being at the cutting edge of automotive engineering. For one, their models feature an All-Wheel Control, which monitors the road and transfers power to the wheels with the most traction. Hence, it improves handling and safety.
Mitsubishi also used a MIVEC Engine Technology, which optimizes valve time for maximum power and fuel efficiency.
Excellent Gas Mileage
Mitsubishi is also known for its gas mileage. As such, you can go for miles without the need to refuel. This means that you do not have to spend too much money on gas.
Reliability
Mitsubishi has a reliability rating of 4.0. This means that with proper maintenance, you will be driving an excellent car for a long time.
Good Warranty
The car manufacturer provides a 5-year or 60,000 miles warranty. This covers all car parts aside from your battery, tires, air conditioner refrigerant, light bulbs, and selected entertainment/navigation system. All you need to do is visit an authorized Mitsubishi dealer or service center.
Value for Money
Aside from a comprehensive warranty, Mitsubishi cars are also known for their value for money. That's because their vehicles come with a slew of technological features like Blind Spot Warning and Lane Change Assist. These features are designed to help the driver be more aware of their surroundings.
There is also the Rear Cross-Traffic Alert, wherein sensors are activated whenever you are backing out of your driveway or parking spot.

Why Buying a Second Hand Mitsubishi Car is Ideal?
Applying for a car loan so you can buy your first vehicle can be a hassle. Plus, a brand new Mitsubishi can be way out of your budget. That said, it would be practical for you to buy a second-hand Mitsubishi car for sale in the Philippines.
Affordability
There is no denying that buying a brand new car, regardless of brand, is expensive. As such, it would be practical to buy a used Mitsubishi car because it is more affordable.
Moreover, buying a second-hand car means that you have plenty of options. Hence, you can find your preferred car model at varying price points that you can afford.
Low Insurance Rates
The price of your car will determine the cost of your car insurance premium. Hence, buying a used Mitsubishi car means lower insurance rates. That's because a second-hand car is relatively cheaper than its brand new counterpart. Another reason second-hand cars have low insurance rates is that high-valued cars are more expensive to repair.
However, car insurance companies often do not cover cars that are ten years or older. Thus, it is recommended that you buy a second-hand Mitsubishi car that is not more than five years old.
Lower Registration Fee
Your registration fee is often based on your transaction price. Since a used Mitsubishi car is often cheaper than its market value, it means that your registration fee will be more affordable.
More Customization Options
Here's the thing: Any modifications you can do to your brand new car can waive its warranty. This explains why car owners would have to wait at least five years before they can customize it.
Meanwhile, you do not have to wait that long to customize your second-hand Mitsubishi car. You can even do it as soon as you get your used car if the model is past its warranty period.
What Mitsubishi Cars can I Buy in PH
For more than a century, Mitsubishi Motors has risen from war and fuel efficiency scandals. They have been producing high-quality vehicles that boast superb engineering and value for money. Plus, the car manufacturer values safety and robust performance.
If you are curious about which model of Mitsubishi car in the Philippines would suit you, here are some of them:
Adventure
If you are looking for a family car, the Mitsubishi Adventure 2019 is what you need. It is a compact multi-purpose vehicle (MPV) that features a simple and practical design. The best part is that you can score this family and business-friendly car for as low as PHP 900,000.
Montero
For PHP 1.6 million, you can elevate your driving experience with Mitsubishi Montero 2019. That's because it has advanced safety features, on-board technology, and a refined and quiet cabin. It is also an SUV that offers high-speed stability, making it easy to maneuver regardless of the terrain.
Canter
For the business owners, the Mitsubishi Canter is ideal if you handle logistics such as product delivery. Also known as FUSO, this model is a light-to-heavy duty truck that boasts a comfortable cabin, thanks to its reclining seats and ample legroom. It also has a tilt and telescopic adjustable steering wheel.
L300
For as low as PHP 998,000, you can own a brand new Mitsubishi L300. This commercial vehicle has an FB Body Dual AC with rear manual cooling controls. Hence, you can also use the L300 to bring your family to memorable adventures. 
Mirage
Boasting premium fuel efficiency, advanced dynamic shield front fascia, and spacious interiors, the Mitsubishi Mirage is the epitome of sensational style and exceptional practicality. Its dynamic look, clean lines, and keen angles make a statement. What's cool is that you can have the Mitsubishi Mirage Philippines for PHP 769,000.
Mirage Hatchback
The Mitsubishi Mirage Hatchback is the car manufacturer's entry into the subcompact market segment. For as low as PHP 711,000, you can enjoy its 2-DIN infotainment system, bluetooth-enabled head unit, and auxiliary input. It is powered by a three-cylinder 1.2-liter engine that produces 77 horsepower and 10 Nm of torque.
Lancer Evolution
The Mitsubishi Lancer Evolution is a series of world-renowned sports sedans. Also known as the "Evo," it has a well-detailed exterior that is crafted with sleek lines and gorgeous curves. It is designed to assist the car's supreme aerodynamic capabilities.
Tips on Buying a Second-Hand Mitsubishi Car
State of the art features, innovative performance, and superb safety ratings are just some of the reasons people buy a used Mitsubishi car for sale in the Philippines. Nonetheless, it is important that you buy the best second-hand car that you can afford.
Luckily, we have some tips that can help you achieve that:
Set Your Budget
Here's the thing: Buying a second-hand car is more than just looking for the cheapest deal that you can find. It is also important that you include repair costs in the budget. We recommend allotting at least 20% of the used car prices.
So if you found an affordable second-hand Mitsubishi car for PHP 100,000, that means you need to shell out at least PHP 120,000. This can also help you gauge whether that particular model is worth the buy. If the repair cost will exceed your 20% budget, then it is a no-go. 
Choose the Car Model
Whatever car model you choose to buy will depend on your needs and lifestyle. If you need a commercial vehicle, an L300 or Canter is what you should be looking for. On the other hand, the Mirage and Mirage Hatchback are ideal for those who are looking for a compact car model.
Do Your Research
Before reaching out to any sellers, it would be advisable to do an extensive research on the car model that you would want to buy. This includes reading and watching car reviews on your preferred second-hand Mitsubishi car.
That way, you can have a baseline of features and specifications, and use it to weigh whether a used vehicle is worth buying. Doing your research also allows you to narrow down your options based on your budget and needs.
Find a Reliable Dealership
Now that you know the kind of car you want to buy and how much you are willing to pay for it, the next step is to find a reliable dealer.
At Carousell, we are a community-centric online marketplace that makes buying a second-hand Mitsubishi car safe and convenient. That's because we enable buyers and sellers to make transactions through our built-in instant messaging system.
As such, you can schedule a day and time to inspect and test drive your preferred car before striking a deal.
Take a Test Drive
It is important that you test drive the second-hand car you want to buy before signing the papers. Doing so prevents you from having a bout of buyer's remorse. This is also an excellent way for you to know whether driving the used Mitsubishi car is comfortable or if it has issues.
Check for Documentation
A second-hand car can pose a big risk. You might be unaware that you are buying a car that was stolen, had an accident, or involved in a crime. To protect yourself, it is essential that you check for the following:
OR/CR.

The Land Transportation Office issues the original receipt (OR) and certificate of registration (CR). The seller should be able to provide you a copy of these documents and that the details are consistent and correct.

Anti-carnapping clearance.

This is one issued by the Philippine National Police Highway Patrol Group. This proves that you are not buying a used car that was involved in any crime. 

Check for any records in LTO.

It is also important to know whether the car you want to buy has a bad record in LTO, like apprehension or alarm. To do that you can simply text LTO<space>VEHICLE<space>PLATE NUMBER to 2600 (e.g., LTO VEHICLE ABC123).
How Much Does a Second-Hand Mitsubishi Car Cost?
As mentioned earlier, Mitsubishi cars are known for their superb-engineering, excellent gas mileage, generous warranty, and reliability. Hence, you can expect to find a car that  provides value for money.
For as low as PHP 100,000, you can find yourself a second-hand Mitsubishi L300 on Carousell. The most expensive used car for sale on the platform is a 2018 Mitsubishi Montero priced at PHP 4 million.
However, keep in mind that buying used cars means that you will likely find issues. Luckily, Carousell is a safe buy-and-sell platform where you can contact the seller and schedule a test drive. That way, you can meet in a location convenient to you and check what car issues you are likely to find.
You can also use this opportunity to inspect the automobile's papers. This is to ensure that you are not buying something stolen.
Another thing to keep in mind is that a used car is likely past its warranty coverage. From there, you can decide whether a second-hand KIA car is worth buying and the issue is something that you can have fixed.
Conclusion
The decision to buy a second-hand Mitsubishi car is up to you. What's important is that it is within your budget, has minimal issues, has no bad records, and is comfortable to drive.