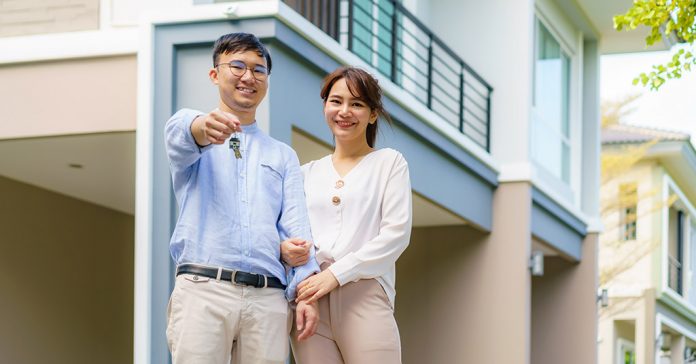 The real estate industry is one of the most stable forms of investment that you can get. However, if you're not really in the real estate industry, it can be tough to know how to get started with buying or selling properties. Even with all the information available online, there are regulations and procedures that may be outdated or inaccurate.
Hiring someone else to buy or sell property on your behalf, on the other hand, is going to be very costly. It will reduce the profits that you can get from selling whichever property you're selling. On the other hand, if you're buying property, be it a condo or a house and lot for sale in the Philippines, and then you hire someone else to help you with it, it will increase the costs that you will have to pay overall.
These challenges are the reason why people consider doing it themselves instead. However, we're back to square one when you try and do it yourself.
Since we at Carousell are aware of the challenges of both buyers and sellers who are interested in doing it themselves, we have created Carousell Home Solutions as your go-to solution for real estate services at an affordable price.
What is Carousell Home Solutions?
Carousell Home Solutions is a service that Carousell provides for individuals who are planning on buying and selling properties by themselves as much as possible but don't have the resources or the network or the know-how to get started. Carousell Home Solutions is here to give you access to expert help for buying and selling your properties at a more affordable price.
Buying and selling real estate from the Philippines often involves lengthy negotiations and processes. Aside from that, the entire process requires interactions with government agencies which can take weeks or even months of back and forth between the parties. Those who are too busy or don't have the time to take these on can reduce the time this process takes with our Home Solutions.
Our Home Solutions provides a variety of services that aim to address some of the most common issues that people encounter when they're trying to sell their property or buy property.

Common Problems You Encounter When Buying or Selling Property
When you're interested in buying or selling property by yourself, you'll find that there are a lot of issues that you're going to encounter. Here are some of the common issues that you need to know about if you're planning to sell or buy properties yourself.
Poor Quality Photos or Lack of Videos of the Property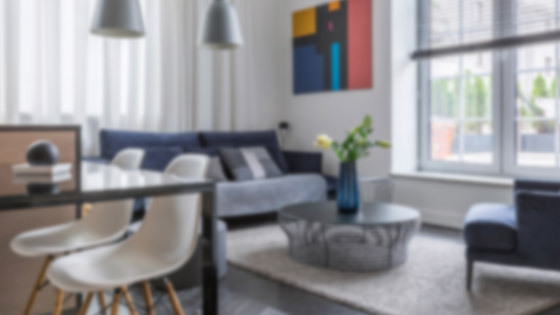 Poor-quality photos or lack of video material of the property is a concern that is more directly actionable by sellers, but buyers of properties also encounter them.
When you have poor-quality photos or videos for your property listings, especially online listings which is where most people are buying or looking for properties these days, it can deter potential buyers from your property. Aside from that, it can make your property that is otherwise okay look a lot worse for wear.
If you don't have enough photos or videos, on the other hand, people may not even click on your listing.
The issue here, however, is that some people might not have decent cameras or don't know how to take good photos or videos and it will be too costly to hire someone to do it for you.
Scheduling Tours of the Property for Purchase
Another problem that buyers or sellers may have would be the scheduling of a tour of the property.
If you don't have a broker, then that means that you're going to have to make sure that your schedule and the buyer's or seller's match up, which can be difficult when you also have something going on in your life outside of selling or buying property.
Some buyers or sellers might only be available during the weekend which means that you're going to have to spend a much-needed day off on dealing with property purchasing or selling.
Tons of Paperwork That Need Handling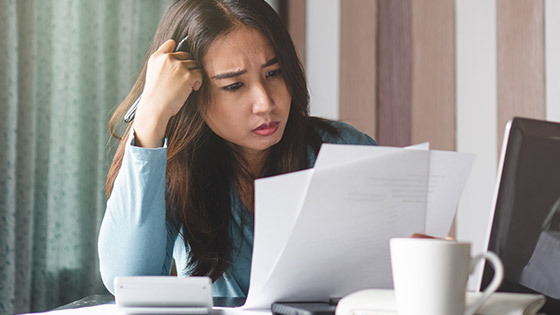 One of the most common hurdles that both buyers and sellers face during the entire process of buying and selling a property would be the paperwork.
There is so much paperwork involved in the entire process and many people who might be doing this for the first time might not know what the paperwork that they need to do would be. If you miss out on handling even one official document, you'll find that there are plenty of issues that you can encounter and more delays happening moving forward.
Aside from that, the processing of the paperwork can even take months before you complete it, which is an added layer of stress. You might also need to involve different professionals, like a lawyer, so you also need to hire them in this process.
Property Due Diligence Processes are Time-Consuming
For buyers of property, a common problem would be the need to acquire a certified true copy of the property title. You can only get that through the Land Registration Office nearest to you. 
However, there is also the certified true copy of the tax declaration that you need to have from the property. The issue with that is that you can only get that from the assessor's office of the local government unit where the property is located. If you don't live anywhere near the property you're buying, then that's another time-consuming process that you have to do.
Scams After Encountering Bogus Buyers or Sellers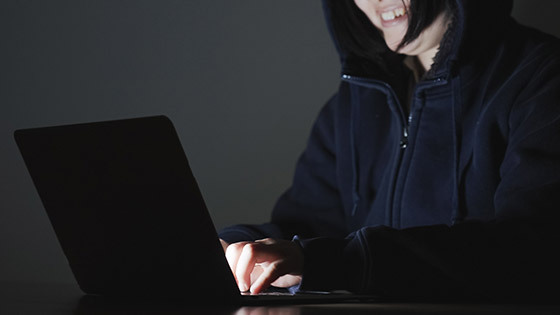 As mentioned above, some documentation processing takes a lot of time and energy. That's why there are some times when the seller might ask for a down payment on the property that you're buying to seal the deal and ensure that the buyer won't run away from the deal.
However, if the documentation isn't processed yet, it will make the buyer hesitant to give a down payment, which is a significant chunk of money. The two parties would then be hesitant to give away money to the other because they don't know whether they're a scam or not yet.
Wanting to Buy or Sell Property Yourself But Not Knowing How
Another issue that you might find is that you want to buy or sell a property but you have no idea where to start.
Not everyone is going to be buying and selling properties frequently. Unless they're doing it as an investment or as a part of their jobs, buying and selling property is not the most frequent thing that you do, so it makes sense that you don't have a strong body of knowledge to rely on when the time comes.
Aside from not having the knowledge, you might also not have the network to connect with for all the things you need to do throughout the real estate process.
Four Main Real Estate Service Solutions That Carousell Homes Solutions Provides
Now that you know what the most common problems are that come with buying or selling real estate, it's time to get to know more about the services that Carousell provides with its Home Solutions and which problems it can help buyers or sellers solve.
Property Due Diligence Services
We've mentioned before just how time-consuming property due diligence is despite it involving getting key paperwork alone. You have to get in touch with local government as well as other government agencies, but that doesn't even cover everything that you need to do. Knowing this, our Home Solutions provides property due diligence services.
Some examples of the services that the Home Solutions provide under this umbrella include the following:
Land title verification

Getting certified true copy of titles

Real Property Tax (RPT) assessment

Tax declarations
We can help you with all the title verification processes as well as these other processes so that it makes it a lot easier for you to deal with the other things in your life.
Paperwork and Documentation Services
Another group of services that Carousell's Home Solutions can give you would be its paperwork and documentation services.
Some paperwork will require you to get in touch with professionals, such as a lawyer. Our paperwork and documentation services in Home Solutions will not only help you with the handling of the paperwork but will also get the right people involved in the entire process. Therefore, if you don't have the network or don't know the people that you need to reach out to, Carousell can help you with that.
Aside from that, we will also keep up with your paperwork or documentation and even do follow-ups of paperwork on your behalf so that you don't have to do it yourself. Our services also reduce the likelihood of paperwork errors so that you don't have to go back and forth with these government agencies regarding your paperwork.
Other services that we do are:
Title transfer after the sale

Inheritance management

Donations

Title annotations

Annotation cancellations
Photography and 3D Video Services
The newest innovation in real estate services these days would be 3D videos that allow people to view the property online thoroughly from different angles. Of course, not everyone has the tech to do that, and that's where Carousell's Home Solutions can come in.
Not only will we take high-quality photos of your property, but we will also offer 3D videos or photos of your property upon request. These features will make your property listings more appealing and can make your property stand out from the rest.
The specific photography and 3D video services that we offer are the following:
High-resolution images of your property

360° Photography

Virtual tours through 3D videos
Other Real Estate Expert Assistance Services
Not everyone knows who to reach out to and where when it comes to all that comes with buying or selling property in the Philippines. It doesn't help that you can get different answers of what you need to get and from where depending on who you're talking to or where you get your information from because the procedures can change without you knowing.
Having real estate expert assistance services from Carousell's Home Solutions can help you get in touch with the right expert assistance for your specific needs. Some of the services that our expert assistance services give you would be the following:
Verification of the location of the property

Real estate taxes payment

Acquiring the right documents for your needs
Benefits of Using Carousell Home Solutions for Buying or Selling Property
Carousell Home Solutions are a great assistant for people who plan on buying or selling the property by themselves without hiring someone to do it for them. With that said, if you need a little more convincing on why you should consider our Home Solutions for your property buying or selling needs, then here are a few benefits that you can have.
Save energy and time
One of the most critical reasons why you should consider using our Home Solutions is because it will help you save a lot of time as well as energy.
Unless you are primarily getting your income from buying and selling property, then it's unlikely that you want to spend huge chunks of time as well as the remaining energy that you have after work on dealing with the buying and selling of the property that you have.
With Carousell's Home Solutions, you are significantly reducing the workload that you have to take on when it comes to your buying or selling process. Also, the less you know about buying and selling property, the more time and energy it will take you to accomplish it. With Home Solutions, you don't have to worry about having to commit to all of that.
Get in touch with real estate experts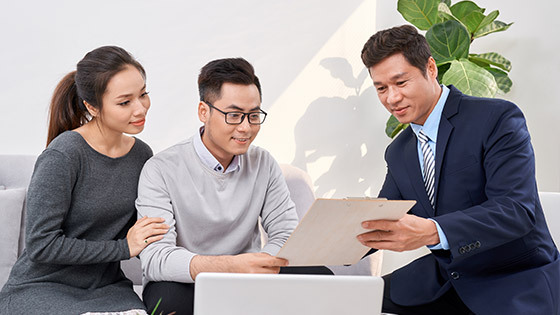 You have to get in touch with different professionals when selling or buying property. You won't only need to deal with real estate brokers, but also lawyers, and many more.
Aside from that, you probably have to do some vetting processes to ensure that you are getting in touch with reputable experts. All of that takes time and effort as well. To help take that load off of you, you can get in touch with real estate professionals all through our Home Solutions here at Carousell.
You can get in touch with the right professional for the right situation and you won't have to go back and forth with them because Carousell can help you with that instead.
Improve your property listings quality
One of the best places to get potential buyers would be through online listings, like Carousell. However, if you don't have a well-crafted listing for your property, it might not get enough attention and you will be waiting too long for buyers.
With our photography and video services, you can vastly improve the quality of your listings which can attract more buyers.
Affordable and accessible real estate services
The main reason why people don't get real estate services done for them is because of how expensive it can be.
For someone who might be buying property as well, these optional or additional costs can really rack up without you knowing. However, with Carousell's Home Solutions and the partners that help us, we are able to get better rates for a variety of real estate services.
You can find some of our services can cost as low as PHP 999. Also, it's convenient that we offer different real estate services for different phases all in one place so that it's much more accessible to you.
Overall
Carousell Home Solutions is our newest approach to bringing Filipino property buyers and sellers the best real estate investment services that they need and to making the entire process as easy for them as possible.
Our services from Home Solutions are accessible, affordable, convenient, and can help you save a lot of time and energy overall. If you want to avoid many of the hurdles that come with buying and selling property in the Philippines by yourself, then consider our Home Solutions and the different services that we offer.
We aim to be your go-to end-to-end solution provider for all your real estate needs. You can sign up today to get our Home Solutions services and get whatever your property needs. You don't have to be alone with Carousell Home Solutions!