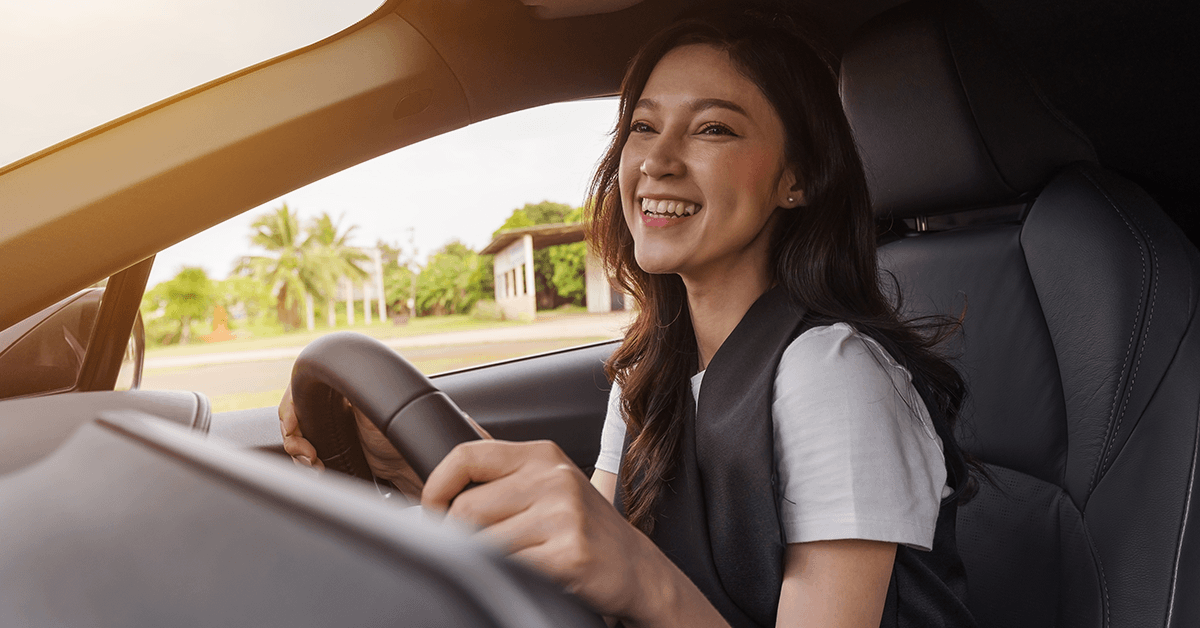 Need an easy guide on buying your first car? First of all, congratulations! As with any big life decision, buying a car comes with a lot of things to prepare for. Feeling overwhelmed while researching or unsure of what to do next? Here's a 6-step guide to help make your car buying experience as pain-free as possible.🙂 
There's always a first time for everything, and we're here to hold your hand every step of the way. Let's go!
6-step guide on buying your first car: 
Step 1: Know what car you want to buy
Step 2: Estimate your budget
Step 3: Shop around for "the one"
Step 4: Take a test drive
Step 5: Apply for car financing
Step 6: Seal the deal and paperworks


Step 1: Know what car you want to buy
The first thing you need to ask yourself is: "Why do I need this car in my life?" 
Is it for your family's convenience and safety so you won't have to use public transport while there's COVID-19? Do you want a head-turner ride when meeting clients or friends? Or are you going to use it mostly for long drives? By knowing your lifestyle needs, that's when you can shortlist what important specifications and car model you should be looking for.
Tip: Take this fun quiz to know what kind of car fits your lifestyle. 
Step 2: Estimate your budget 
Now that we're done with the fun part, it's important to decide on a car that you can realistically afford. Last thing everyone wants, is to sink into debt for a vehicle that's too expensive to pay for!😨
Before committing to a car loan, you should understand that the true cost of owning a car doesn't end in paying for the vehicle only. There are also car-related expenses that you should factor in when computing a budget. 
In the Philippines, here's a list of these common car-related expenses so you can forecast the impact on your finances better:
Yearly car insurance
Yearly car maintenance
Monthly gas expense
Monthly parking expense
Other monthly costs (toll fees, car wash)
To compute how much is the car you can afford, you may use the formula below. Note that car loan repayment ranges from 12 to 60 months.
Car budget: (annual net income – annual total expenses = excess x years to pay for car loan) + your savings for down payment 
Want to compute this faster? Our budget calculator is here to help you.
Step 3: Shop around for "the one"
Buying your first car is like finding a partner. Take all the time you need to browse for the right dealer/direct owner, price and inspect the unit thoroughly!
Did you know that looking for a vehicle to buy is now more beginner-friendly? Online platforms like Carousell offer a wide variety of car options for you, whether new or used. By browsing listings and seller profiles, you have control on who to deal with and full transparency on car specifications (e.g. engine, mileage) to help you make an informed decision. You might even be buying a car from your ex-classmate in secondary school!
Eyeing to buy a used car? We shared more in-depth car inspection and viewing tips for you here.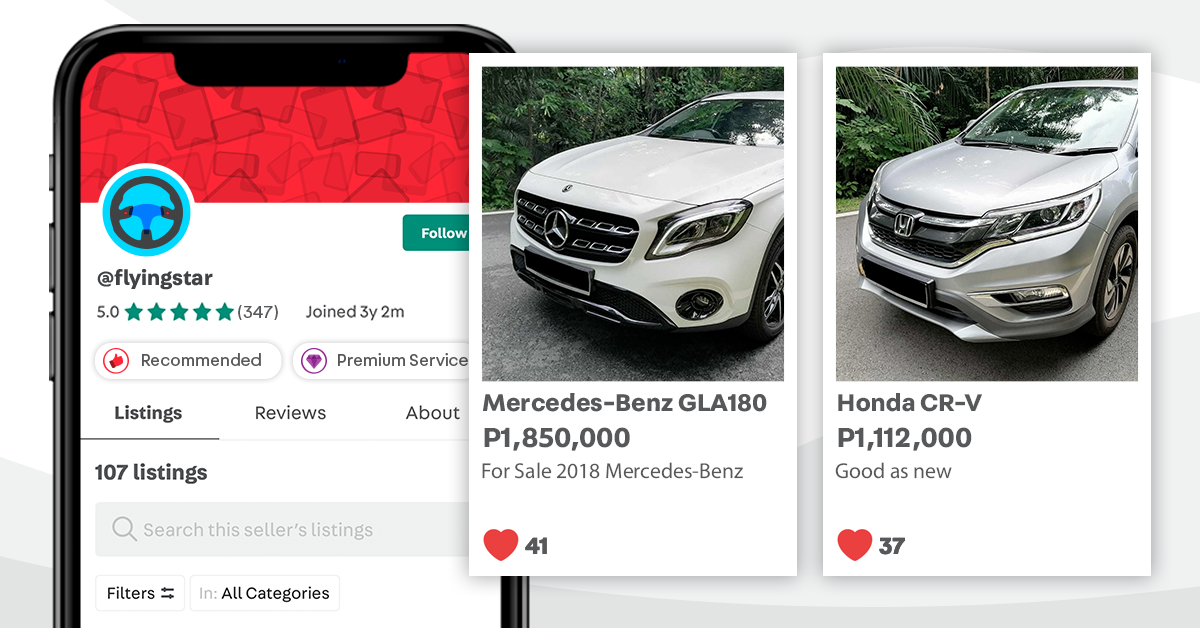 Step 4: Take the car to a test drive
We're almost there! Once you have a shortlist of cars that match your lifestyle and budget, it's time to do test drives. This is the opportunity to gauge which one is the right fit for you in terms of performance and ease of use. Here are a few more tips to make the most out of this session. But of course, remember to be careful when test driving:
Try bringing along friends or family in the showroom to obtain feedback from a passenger's perspective (ex: leg room, cargo area space, comfort)

Drive on routes like tight corners, rough road or highway to test it under normal and difficult conditions

Don't rush this step or be pressured to take a car you are not 100% sure with. Preventing buyer's remorse is better than being stuck with a car you are not happy with!

Step 5: Apply for car financing
Now that you have an idea of your car budget and what you want to buy, let's talk about financing.
It's no secret that buying a car in the Philippines comes with a really, really high price tag. Unless you have a huge fortune dedicated to this purchase already, most Filipinos opt to apply for a car loan instead. 
There are actually three ways to do it: 
Direct to bank

Bank loan through a car dealer, or 

Car dealer's in-house financing arm. 
Note that interest rates (e.g. banks at around 6.56% p.a.) and payment terms (up to 5 years) vary per provider. Make sure to "window shop" first so you can find one that fits your budget! 
As a friend, here's my two cents–When applying for a car loan, it is advisable to take a shorter payment term. Interest rates over a long period of time will compound and incur you more costs in the long run.
Here's an example of how compound interest works:
Sample Loan Amount: Php 700,000, Interest Rate: 6.56%

Step 6: Seal the deal and paperworks
Before giving your sweet "yes" to the seller, there are a few more things you can do to ensure everything is good to go:
As we've touched earlier, the car is not just the sole thing you are paying for. Be prepared to read the fine print for hidden costs, fees, taxes, and other expenses tied to the purchase.

Clarify all the terms of financing, insurance and warranty agreements before signing an

ything.
And.. that's about it. We hope this guide has given you helpful information and more confidence to start buying the car of your dreams.🚗  All the best!