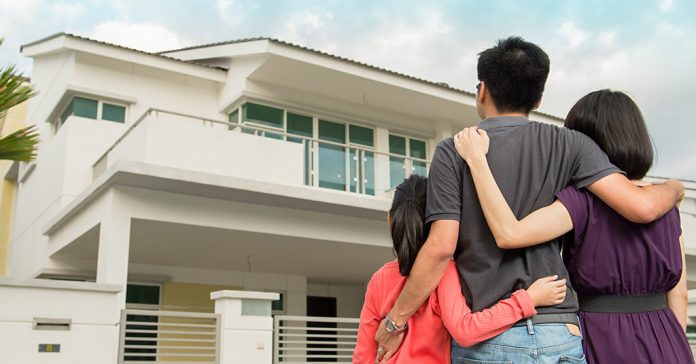 Everybody knows that a huge milestone in life would be to own property for you to live in or as an investment. With the growth of society as a whole, one part of it that also grew is the real estate industry.
Nowadays, there are plenty of ways for you to be able to buy a property whether it be offline or online. There are plenty of real estate listings available online so that you don't even have to leave your house if you are on the hunt for property to buy. One of the many places where you can buy pieces of real estate would be on Carousell.
If you want to buy property or shop online for it, then Carousell is a great place to start.
Why You Should Buy Property on Carousell
Carousell is a platform that posts classified ads from multiple people for multiple things. These listings can come from businesses or even just an individual who wants to sell their new or pre-loved items. There are a variety of listings that you can find here.
One of the most significant sections of this community marketplace would be its section of real estate listings available for purchase.
Choosing to shop around for property to buy on Carousell is a great choice if you want to get more variety of options. You don't have to leave your home unless you want to see the property yourself if you're simply in the discovery phase of your property search.
Carousell is also great because it has a number of features in place that make it a lot easier to narrow down your search based on the ones that fit your needs. Plus, there are plenty of both affordable properties and higher-end options available for you to choose from.

5 Steps on How to Buy a Property for Sale in the Philippines on Carousell
Now that you know the benefits of choosing Carousell as your way of searching for properties to buy, it's time to get to the nitty-gritty of how you can use this marketplace to buy it. Here is the first step to follow:
Step 1: Find the Property You Want to Buy on Carousell
Carousell is most useful to you when you're in the shopping stage or discovery stage of buying a property. That's because you will find a ton of properties that you might not find anywhere else posted on the platform. Plus, there are certain features on the platform that can make the search easier for you.
How to use Carousell's features to find the right property for you
There are plenty of features on Carousell that you can use to narrow down your search and get the listings that best fit what you're looking for in a property.
For example, there's a search bar in place so that you can type in any specific terms that you feel fit the property that you want. The listings that have these keywords in will pop up on the results page.
Aside from that, there are also filters at the top of the listings catalog that you can use to filter through the properties based on pre-set criteria and conditions. For example, you can organize results based on the lowest to highest prices. You will also find a filter that asks you what condition you prefer the property to be in.

Choosing the condition that you want your property to be in
There are four different types of conditions set in the filters of Carousell that describe the condition that your property could be in. If you want to know what to choose between the four of them, then read through the descriptions below:
New Properties
These properties would be the ones that are completely constructed and no one has ever used or bought the property before. Therefore, you will be the first owner of the property.

Pre-Selling Properties
Pre-selling means that the property is still under construction but the developers have opted to put it up for sale already to help fund the continued development of the property as well as get a guaranteed buyer. However, once they finish construction and you've paid off the property, it should be yours.
Pre-Owned Properties
Pre-owned properties for sale mean that these properties have had previous owners or sellers already. They could either have lived there before or not, but as long as there have been previous owners for this, then it will count as a pre-owned property.
Foreclosed Properties
These properties are in the lender's inventory, often a banking institution, after the borrower failed to pay off a lease with the property serving as collateral for it.
What to look for in a property listing from Carousell
When you find properties listed on Carousell, there are a few elements or aspects of it that you have to pay special attention to so that you can find the one that you want.
To start, the first thing you'll notice would be the thumbnail photo.

Thumbnail Photo
Although smaller, you can get a general idea of what the rest of the photos of the property are going to be based on the thumbnail photo. At the very least, you'll know that high-quality and accurate photos can be a sign that the property owner is fairly reliable.
Location of the property
Oftentimes, sellers would put up the location on the title of the property to let you know which landmarks are near their property.
Price
Of course, one of the most important qualifiers that you should look at from these listings would be the price of the property. Some people, especially with rent-to-own properties, tend to put the rental fee instead of the actual price of the property, so make sure to keep that in mind. If you find that the price of the property is suspiciously low, then that can be a sign that the seller isn't to be trusted.
Property Listing Title
Again, sellers often put critical details about their property on the title of the property listing so that can let you know immediately what to expect or what not to expect from the property, so make sure to read that carefully.
Step 2: Check Out the Description of the Property Listings
After you find a few properties that seem like the likeliest fit for your needs, you should then click through to the listings themselves to get to their individual pages. That way, you can get more specific information and details or descriptions about the property and any other critical information about it.
What to look for in the property listing description
When you do get to the property listing description, your next step is to make sure that you know what it is worth looking out for to let you know what kind of property you have in your hands. Here are some elements to find there:
Floor and Lot Size
If the seller did what they were supposed to, you should find the floor and lot size of the property in the description section. Sometimes, there isn't a lot size or there is no floor size because it depends on the type of property that you're getting.
Of course, it's a good idea to know whether they're saying the truth on these sizes so that you don't feel misled.
Address
Carousell has a feature that shows you the location and nearby places of the property based on the address of the property. You can use that to determine whether the property is located in a strategic and convenient way for you.
Property Details and features
Thorough sellers would also type in usually the other property details and features that are worth noting. For example, they can indicate whether the property is pet-friendly, the inclusion of a parking space, and many other critical features that they want you to know about the property.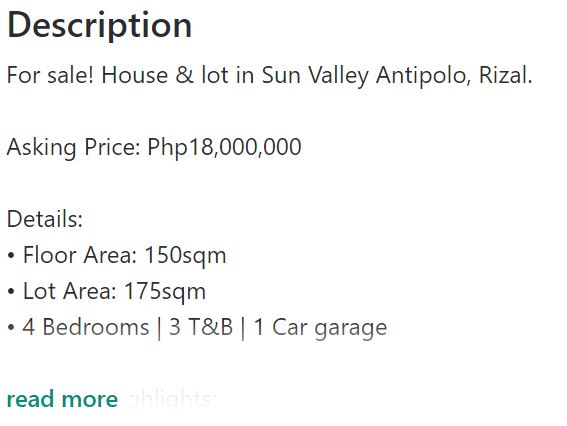 Seller's description of the property
The seller would also usually include some narrative description of the property, but this would highly depend on the seller in question. They can include their details there as well if you have any questions.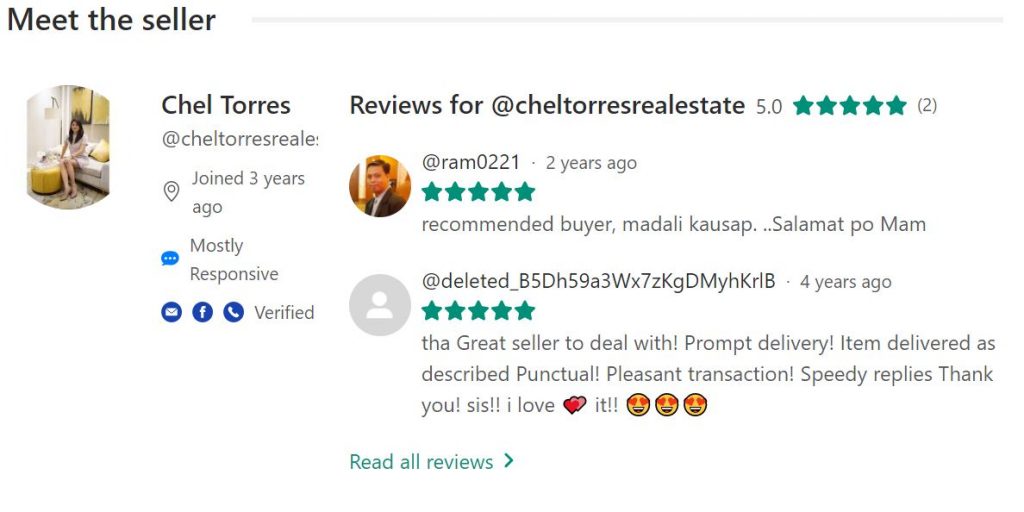 Seller's rating and details
You can also find at the end of the property description a widget that should show you who the seller is, their photo, contact information, and even what people have rated them if they've dealt with them in the past. You can use this as a reference to the legitimacy of this seller so that you know if you can trust them.
All of the photos of the property
Earlier, you likely just saw the thumbnail of the property. Now, on the page of the listing itself, you can find a series of photos of the property. If the property doesn't have enough photos, then you can be warier of these listings since they don't accurately reflect what the property has or its current condition.
Other Carousell features on the property listings page
Aside from the description of the property, the page of the specific property that you're looking at also has other features that you can use.
Like Feature
Carousell created a Like feature which you can see represented as the heart symbol on the photos of the property. The Like feature on the page allows you to "like" the property so that it keeps it for you to peruse at a later date.
Since buying property is a major decision, it's understandable that it will take you a bit of time before you decide. The Like feature is there to help you keep track of all the property listings that caught your eye so that you can look at them again.
Similar Listings Feature
Before the footer of the webpage, you should encounter a section called Similar Listings.
This section is there to highlight other listings of properties that are similar to the property that you're viewing now based on a few factors. You can use that section to find other listings that you can also shortlist so that you can move from listing to listing with ease.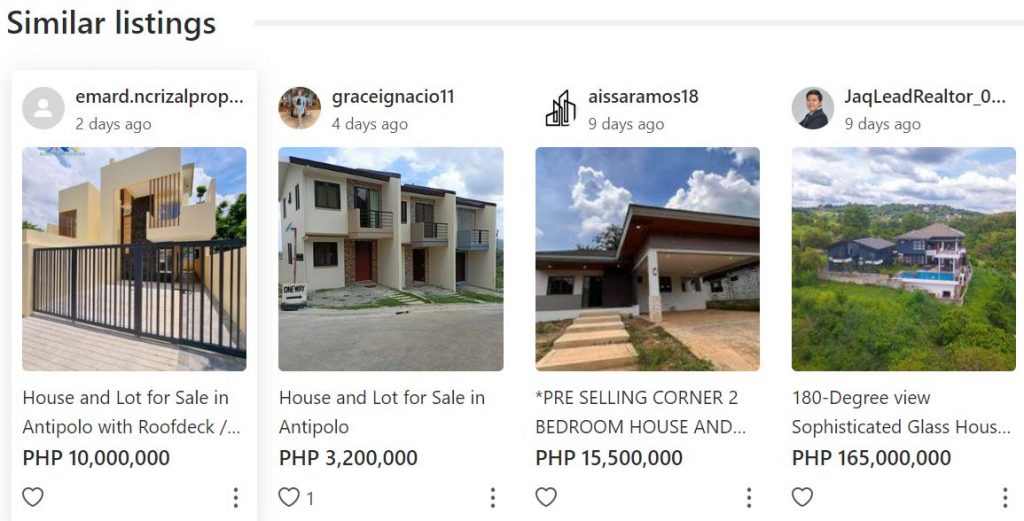 Step 3: Talk with the Seller or the Owner of the Property
One other feature that you're going to notice on the page of the property listing in question would be the chat feature. The chat feature is there so that you can get in touch directly with the seller or the owner of the property or whoever is in charge of selling the property as sometimes it could be a real estate agent on the other side of the chat feature.
How to know if the seller is legitimate?
A point of concern for many people is whether the person on the other end is a legitimate seller. Before you push through with the negotiations, there are a few precautions that you can take.
Responsiveness
If the seller is responsive, that's a great sign that they are likely going to talk you through a lot of your concerns regarding a property. Luckily, you can see how responsive they are because Carousell has a responsiveness badge for sellers to let you know.
Also, if they're direct and clear when you ask them questions regarding the property, it will make them more legitimate, especially if you ask them about numbers like the size of the property, pricing, etc.
Photos of the property
If the property doesn't have high-quality photos or there aren't any photos of it at all, that can be a sign that the seller is either not a professional in real estate or that you can't trust them to sell the property to you.
It's especially concerning if you ask them directly for photos and they aren't able to provide them to you.
Their answer to your questions
Buying property is a major undertaking, so feel free to ask as many questions as possible to weed out the poor real estate professionals or scams. If the person at the other end doesn't answer your questions well or they don't have the answers or they don't answer them clearly enough, then that could also be a sign that they are not legitimate.
Property isn't too good to be true
A penthouse unit in the middle of a central business district that's fully furnished and worth PHP 2,000,000? Sounds too good to be true. And it probably is.
If it sounds like you're getting the deal of a lifetime, then don't wait until they pull the rug out from under you to realize that there might be something amiss with their property.
Other points of contact with the seller
If you've made sure that the seller is as legitimate as can be through whatever means you can online, you might want to find other points of contact with the seller.
In this case, you can often find badges on the seller's profile to let you know which mode of contact has been verified by Carousell's system. The most common points of contact with the seller would be:
Whatsapp

Facebook Messenger

Text

Email

Viber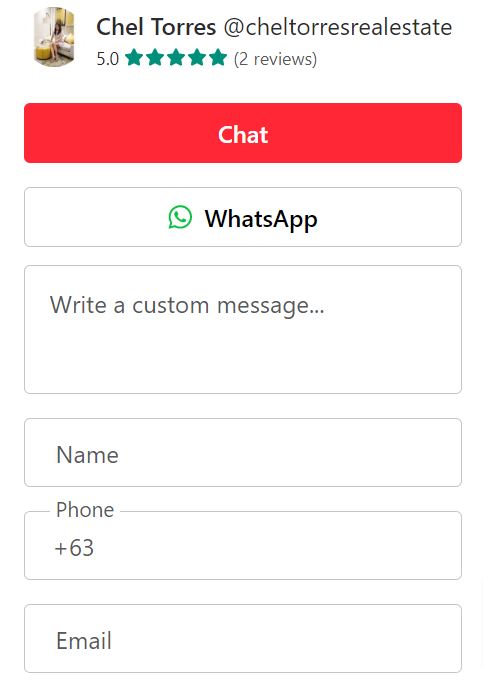 These are the other points of contact that you can use to get in touch with the seller.
Step 4: Take the Negotiations Offline
If everything is going well, and it should, you should now consider taking the negotiations offline as soon as you can.
When should you take the negotiations offline?
If you have:
Found the listing that you wanted

Verified the legitimacy of the seller

Know what the seller is looking for from a buyer

Have discussed buying the property with the seller

Do your due diligence as much as possible
…then it's a sign that it may be time to take things offline and get in touch with the seller directly outside of the online world.
That doesn't mean that you should let your guard down. If you feel like something is off the moment you take things offline, then don't continue with the process.
Other critical factors to keep in mind when taking negotiations offline
Once you're taking the negotiations outside of Carousell's platform, you might not have as many tools to verify that the process is legitimate. However, there are a few things that you should keep in mind when negotiating offline to ensure that you're not facing a scammer.
Get a view of the property as much as possible

Make sure that you are getting a legitimate property title from them

Get the name of the real estate agent you're dealing with and verify their legitimacy as much as possible

Consider getting another real estate expert with you to help you discern whether a deal is good or bad
These factors are helpful for ensuring a smooth transaction once you're doing things face to face.
Step 5: Leave a Review
After you finish every negotiation and all that with the seller, it's a good idea to leave a review of that seller and the entire process on Carousell.
That way, if they're a good seller, you can help other buyers find them and show your experience with working with them. If they're a bad seller, you can warn others not to trust them.
Overview
Now that you know how to make the most out of Carousell when buying property from here, you should be able to find the property that you need with ease while knowing the right next steps to take after.
Carousell is a great place to buy property because it's convenient, has variety, and has a lot of useful tools and features that can help you find the right property to buy. For such a major purchase, you want to make sure that you're getting your money's worth and that the process is as easy and fast as possible for you.
With Carousell, you can do just that, so next time you're planning on buying real estate, consider using Carousell to help you.