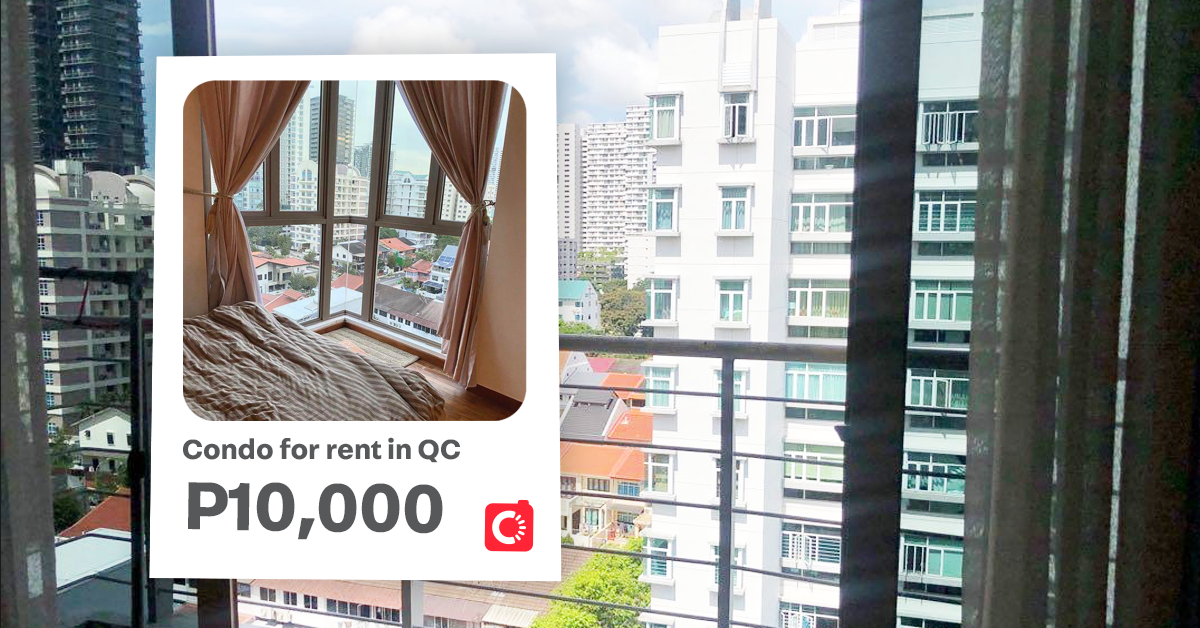 How to Plan Budget for Your Rent: Use this calculator to determine your recommended budget when looking for a place to stay in.
How to Plan Budget for Your Rent: 3 Factors to Consider
1. What percentage of my income should go to rent?
2. How much value are you getting out of your rental?
3. Furnished vs. unfurnished?

1. What percentage of my income should go to rent?
In general, the 30 percent rule states that – you guessed it – you shouldn't spend more than 30% of your income on rent. 
Using this rule, you can quickly get a gauge of your home-hunting budget. That said, depending on your lifestyle and financial health, you might want to tweak your budget accordingly:
20%
Budget
Cheaper rent might mean you'll need to loosen some requirements like proximity to the city centre or the size of the apartment, especially in pricier cities like Makati where rent doesn't come cheap. 
For example, you'll find 1-bedroom units in Quezon City on the rental market for about P10,000, while you'll be looking at paying slightly more for similar units farther South, simply because of their prime location.
But if you're the type of person who doesn't mind making a compromise or two, that'll save you quite a significant amount of money in the long run. 
This also makes sense if you're someone who lives more outside of your home than inside of it, as a cheaper rental means you'll have more money to spend on experiences like dining out or retail therapy.
30%
The sweet spot
This will most probably give you the healthiest balance between affordability and comfort based on your finances and your lifestyle.
For instance, if you're looking for a room with a monthly income of P35,000, a comfortable amount to spend on rent would be P35,000 x 30% = P10,500 every month. In the Philippines, this could easily get you a fully-furnished apartment or a studio type condominium unit.
40%
Above average
Having your own space is endlessly empowering! And if it's a place that you absolutely love? Even more so. It's tempting to want to rent a nicer place that comes with a higher price tag, especially if you're a homebody who enjoys staying in.
We'd recommend this only if you earn an above-average income, so that you'll still have sufficient spending and saving power even after footing rent.
Suggested read: Rent payment guide during quarantine period

2. How much value are you getting out of your rental?
Budgeting for rent based on your income is effective, but it might also be a little simplistic at times. Also consider how much value you're getting out of your rental. For instance:
Does your rental come with any facilities?
Say you're renting a room in a condo that comes with an entire suite of facilities. Fully-equipped gym. Huge swimming pool. All the good stuff!
If this means you no longer need your P2,500-a-month gym membership since you can make use of your condo facilities, you could channel that amount to rent instead, which gives you a bigger budget for your house-hunt.
On the flipside, if you're not making use of what you're paying for, maybe it's wiser to opt for a simpler but cheaper rental. For example, if you're paying a premium because the living room looks like it belongs in a home decor magazine, but you're the sort to spend most of your time in your own room, you might find that you're actually not maximising the cost of your rent.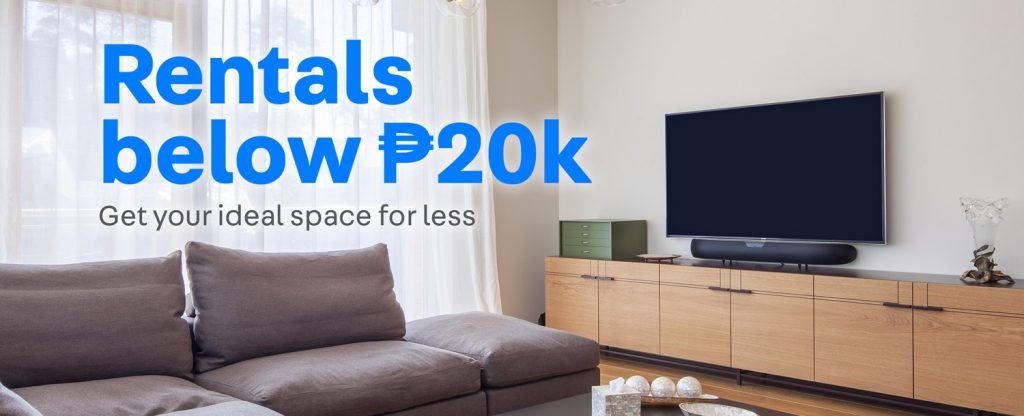 Does your rental suit your lifestyle?
Location is also an important factor when choosing a suitable place to stay. Would you pick a cheaper place that's an hour's bus ride away from your office, or a more expensive one that's a 5-minute walk away?
That's a LOT of time saved on transport, and it all adds up day by day. Is it worth it paying more so that you could put all that time to better use? Maybe a side gig, or learning a new skill?
In fact, the amount of travel expenses saved could already justify the more expensive rental.
Browse homes for rent on Carousell
3. Furnished vs. unfurnished?
All other things being equal, non-furnished rentals are cheaper than furnished ones. If you're planning to sign a long-term lease, a non-furnished apartment could save you some money while also giving you the flexibility to decorate your home however you want.
If you're signing a 2-year lease on a non-furnished room that's cheaper by P9,000 per month, for instance, that gives you 24 x P9,000 = P216,000 to outfit your room; any less than that is money saved.
If you're only planning to stay short-term though, furnished rentals are generally the way to go, so you won't have to move a whole bunch of furniture along with you when the lease expires.
Knowing how to plan budget for your rent could save you from future worries.
Renting an apartment or condo is not cheap. Knowing this, estimating how much you can spend for it without compromising your savings (or quality of life) is definitely crucial for your peace of mind.
Now that you know the right budget for rent, why not start browsing for your potential place on Carousell? All the best in your home search!
---