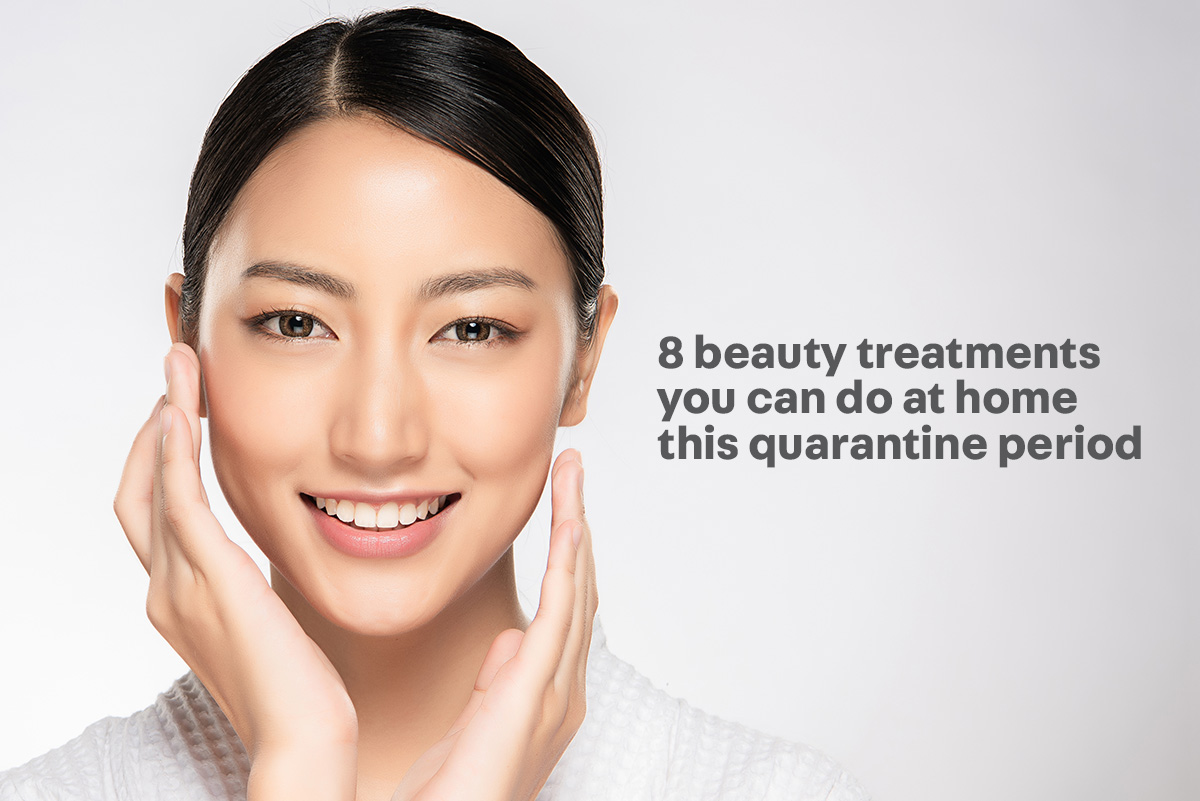 It's been over two months since the Enhanced Community Quarantine (ECQ) has been implemented, and needless to say, being stuck at home so we can stay safe has taken a toll on a lot of us when it comes to our physical, mental, and emotional wellness. To help us cope, many have turned to soothing self-care routines and rituals that not only nourish us on the outside, but also help us internally deal with the stress and anxiety.
Many salons and spas remain closed even during the Modified Enhanced and General Community Quarantine (MECQ/GCQ), but that shouldn't stop you from taking care of yourself while staying in. Here's a list of suggested ways you can DIY self-care beauty treatments, ranging from your lips, skin, hair, and body, during those seemingly extra long days at home. Though these health and beauty tips are geared towards women, even men can take advantage of the effects of these beauty regimen.
Read my pink, soft lips — we will get through this! 
Keep your lips pink and soft and pucker away a budding existential crisis by trying this all-natural recipe using easy to find ingredients.
DIY All Natural Homemade Lip Balm
What you'll need:
Instructions:
Melt coconut oil and beeswax together in a double boiler set up on your stove.

Remove from heat.

Stir in raw honey, sweet almond oil and lavender essential oil.

Pour the mixture into a mini jam jar. Cool and hardened before use. 
Check out some of these quality, affordable lip balms on Carousell. 
Awaken your senses with a coffee body scrub
Great news to coffee lovers and advocates alike! Did you know that coffee grounds can be reused as an ingredient to your body scrub? It is a great alternative that will leave your skin feeling healthy. This DIY all-natural body scrub will surely keep you alive, awake and enthusiastic all throughout the day!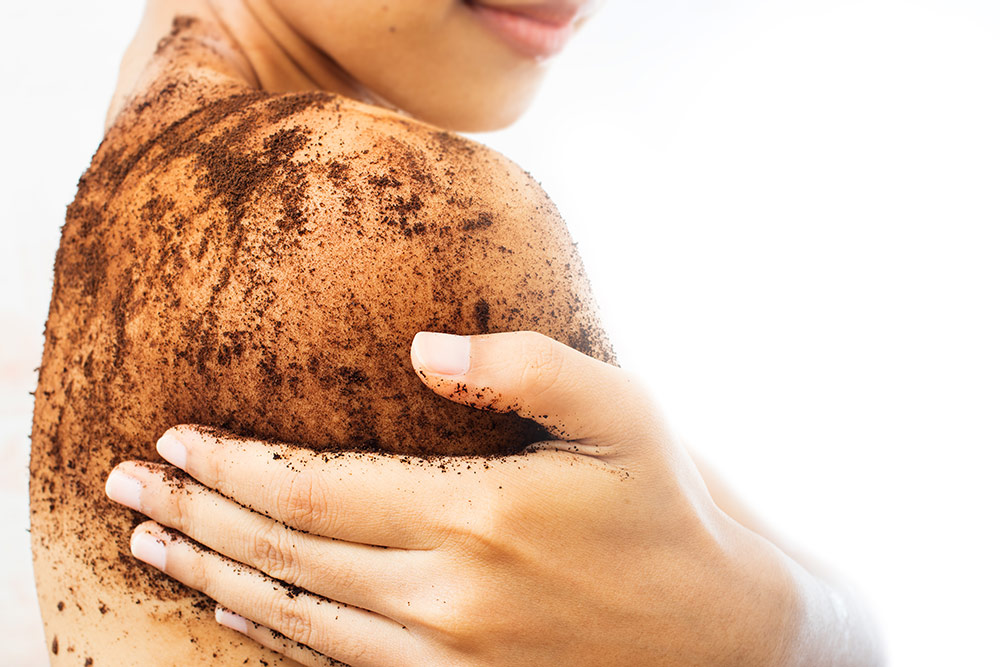 DIY All Natural Body Scrub
What you'll need: 
½ cup fresh

ground coffee

½ cup brown sugar

½ cup virgin coconut oil (VCO)
Instructions:
Mix together 1/2 cup fresh ground coffee and 1/2 cup brown sugar.

Add 1/2 cup VCO into the coffee mixture and 1 tsp vanilla

extract

.

Mix until well combined.

Gently rub the mixture over your body. 

Leave it on for several minutes. Rinse thoroughly.
Note that virgin coconut oil is a wonder for your skin as it keeps infections at bay with its antiviral, antibacterial and antifungal properties. 
Pure almond oil is another option if you are not too fond of the coconut smell. Its anti-inflammatory skin benefits help remove puffiness on your face. It also has the ability to reduce the appearance of scars, stretchmarks, and helps reverse sun damage on top of its gentle and moisturizing properties. You may use sweet almond oil as an alternative to VCO skin recipes.
Another great option is to browse through this collection of well-loved body scrubs on Carousell.
Your face deserves some TLC too!
Glowing skin can be a wonderful confidence booster that will encourage you to always put your best face forward. The good news is, you don't need to buy expensive face scrubs or masks to keep your skin moisturized and looking healthy. Go for a more natural approach to beautiful skin – DIY fruit face masks!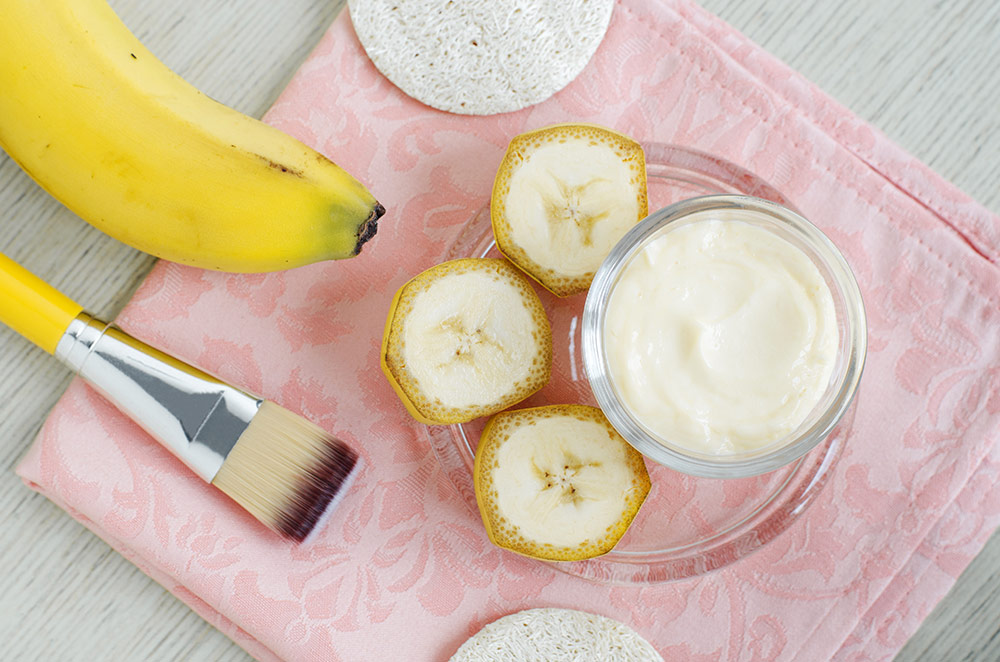 There are many fruits that are loaded with ingredients that will benefit your skin. Take for instance papaya, which is rich in antioxidants that help remove dead skin cells and impurities from your skin. Another skin-friendly fruit are bananas. They're abundant with vitamins A, B, C and E, and they're well-known as a good source of natural oils and potassium, which can help clear out pores and purify your skin. Strawberries, on the other hand, are loaded with vitamin C that can help brighten your skin.
Combine these fruits with honey, a natural healer for our skin, and you'll end up with a yummy fruit face mask your skin will thank you for.
Here are 2 simple recipes for you to create your own DIY fruit face masks using bananas, papaya and honey:
DIY Papaya Face Mask:
What you'll need:
½ cup papaya

¼ tsp cinnamon

1 tsp honey
Instructions:
Combine the papaya meat with the cinnamon and honey, and mash them all well together.

Apply to your face, avoiding your eyes, and leave on for 15 minutes.

Rinse off completely, and don't forget to put on some moisturizer afterwards.
DIY Banana & Strawberry Face Mask
What you'll need:
½ or whole ripe banana

2 pieces of strawberries

1 tsp honey
Instructions:
Mash the banana well, and combine it with the strawberries.

Add the honey to the mixture, adjusting the amount to your preferred texture.

Apply the mask to your face and leave on for about 20 minutes, before rinsing off thoroughly.
Hands in, it's time to wash away stress! 
While washing hands is at utmost important especially now, too much washing can lead to dry skin if you are not with the ingredients in your soap brands. Seek to create your own instead or go for a more natural option that's eco-friendly and extra-friendly to your health and skin.
Eucalyptus essential oil is amazing for respiratory support that is loaded with fungi and bacteria fighting properties. Since COVID-19 is a respiratory tract virus, a few drops of this to your bathtub while running warm water or in a castile soap for your DIY liquid hand and body soap while taking deep breaths help ease your stress knowing you are doing ways to avoid it. Get your hands on this ASAP on Carousell! 
DIY All Natural Liquid Hand and Body Soap
What you'll need:
½ cup

Pure Castile liquid soap

½ cup distilled water

1 tbsp sweet almond oil or VCO

15 drops eucalyptus essential oil

5 drops lavender essential oil
Instructions:
In a recycled soap dispenser, add the water first followed by the liquid castile soap and oils. Mix the ingredients together.

Shake the soap dispenser before use. Apply a small amount on your hand and rinse thoroughly. 
Looking for tools to hold your skincare essentials? Here are zero-waste plastic travel bottles for your massage oils, shampoo, conditioner and essential oil serums. They're conveniently in travel size bottles that will get you into the mood of planning your next vacation — a perfect way to manifest an awesome, something-to-look-forward to in the near future. 
Bask in a glorious, handmade with love, body wax
If you are the family tribute, taking extra care of yourself should be on your top list — separate from your grocery list, that is! This also means that you have had several trips to the mall, and have discovered that your favorite wax salon is unavailable during the lockdown. Pack your stress away, and get busy with these waxing sets. Sayonara hairy quarantine!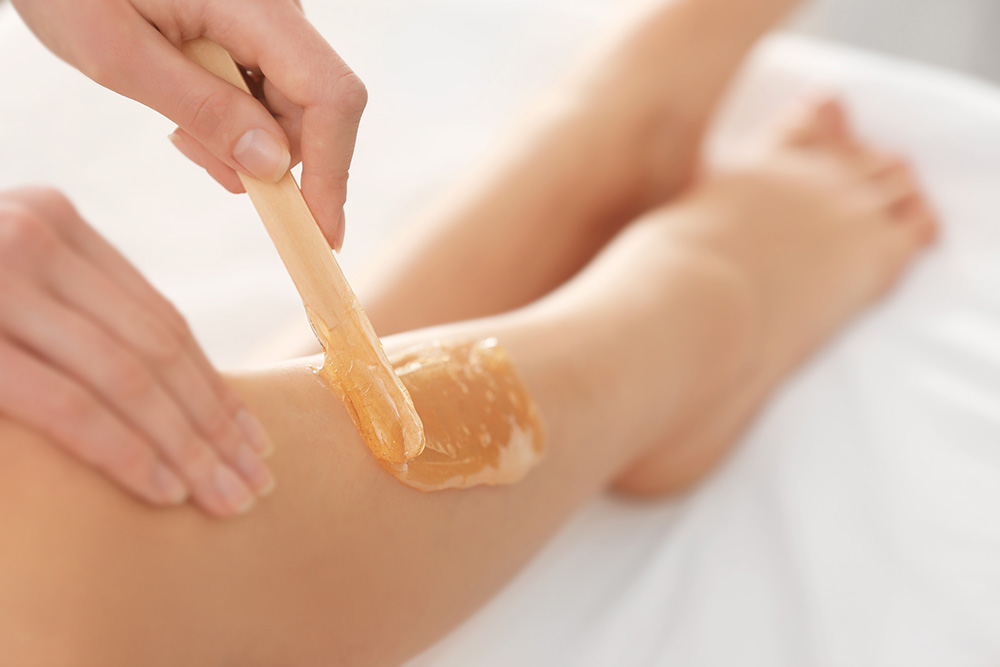 For women who have higher tolerance for pain, you might also want to try epilators or IPL. You can find these hair removal devices on Carousell too!
Always remember to exfoliate before proceeding with DIY waxing to avoid ingrown hairs.
Sensitive skin? Go for sugaring or cold wax instead! 
Here's a DIY body wax suggestion for those with sensitive skin: sugaring or cold wax.  Aim for a simpler (and sweeter!) hair wax removal routine with this type of wax, most of which use honey that has antiseptic and antibacterial properties for the skin. They're all 100% natural and require no strips to use.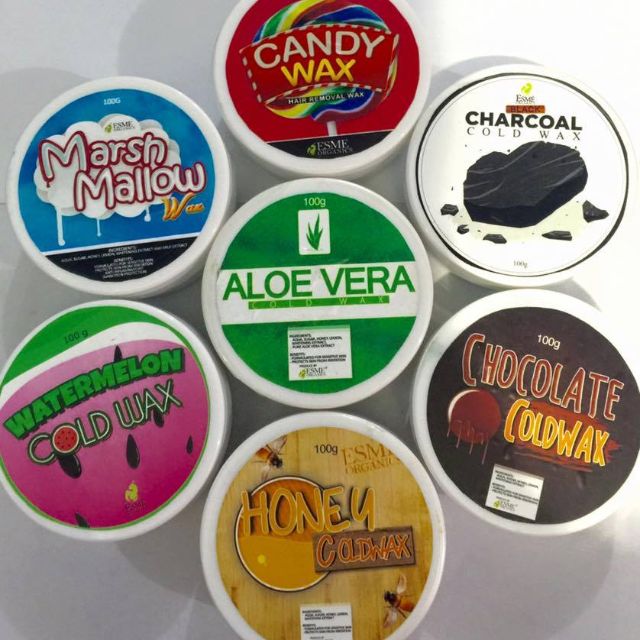 The video tutorial below explains that your hair needs to be at a certain length for you to pull it off successfully. Make sure you grow 'em long enough to achieve that sweet, hairless success!
Remember: before any type of hair removal, exfoliate using these body scrubs that will help put your senses to a delightful zen right before your sugaring wax session.
Cut the unnecessary news, give yourself a new look! 
Since it seems that we will be working from home for a while, jazz up your hairstyle and color your own hair so you can sport a new look on your next video call. There are many hair dyes to choose from on Carousell.
Still deciding whether to permanently dye your hair? Practice with temporary hair dyes, like the ones below. These 7-day hair dyes are good for women who want a new look every week. Choose a new color each time you have to run to the nearest essentials store or Zoom call with workmates or your friends.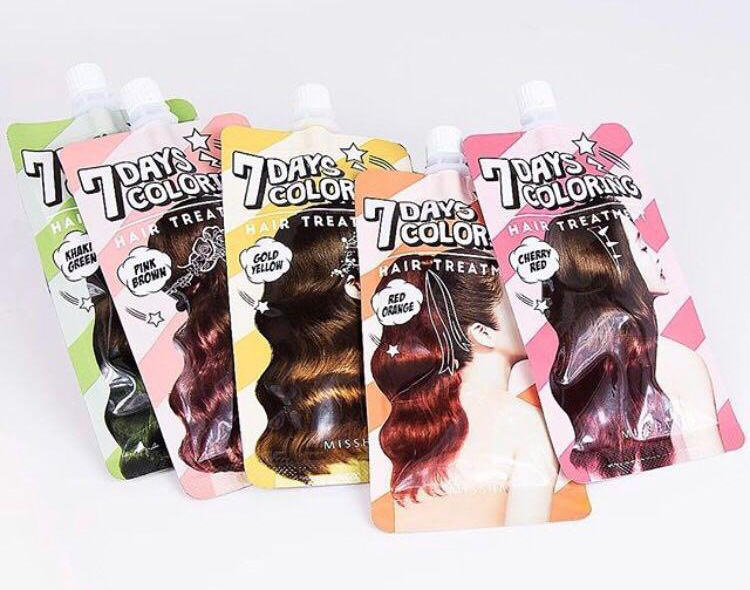 And, of course, a must-have for anyone who wants to venture into DIY hairstyles – a pair of tried and trusted  haircutting scissors so you can chop your hair when you feel adventurous and a new look is in order. 
Get a well-deserved mani and pedi to keep you light on your toes
Invite your mom or sister on a mani-pedi session, or call your best friends and do a Zoom catch-up session while you clean and polish your nails away. Make sure you are well-equipped, and if you lack one tool, you can always order online. Start with these nail clipper sets so you can do a complete manicure and pedicure, just like how they do it at the nail spa.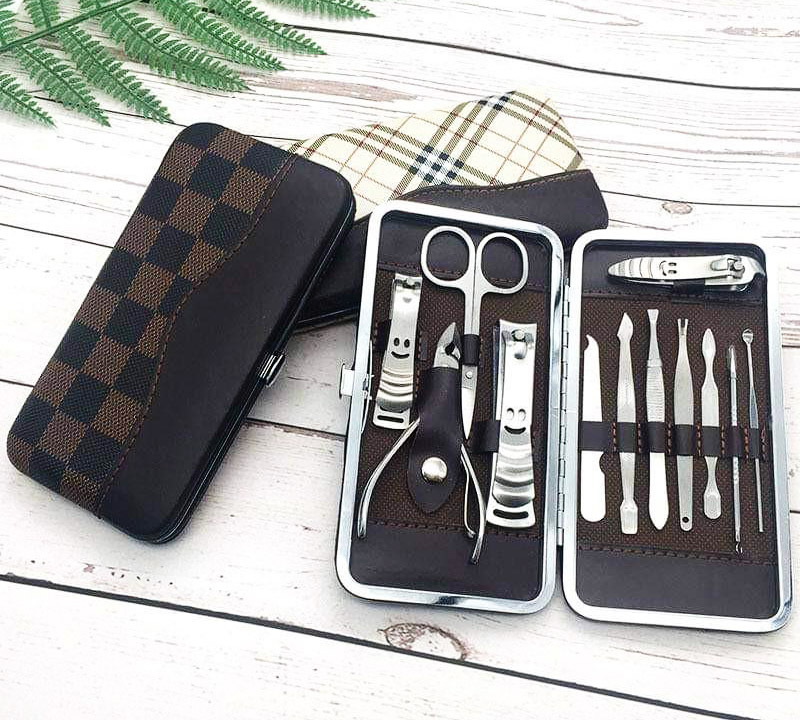 And don't forget to moisturize your hands and nails with your chosen hand creams to rejuvenate them from all the hand-washing you've been doing to stay safe.
Can't decide on the nail polish color to apply? Why not go for nail polish sets, so you have a wide array of fun-spirited colors to choose from or pick one that suits your mood.
– – – – – – – – – – – – – – – – – – –
This quarantine period, make sure to take extra care of yourself. This is the perfect time to give yourself some much-needed self-love. Stay safe!