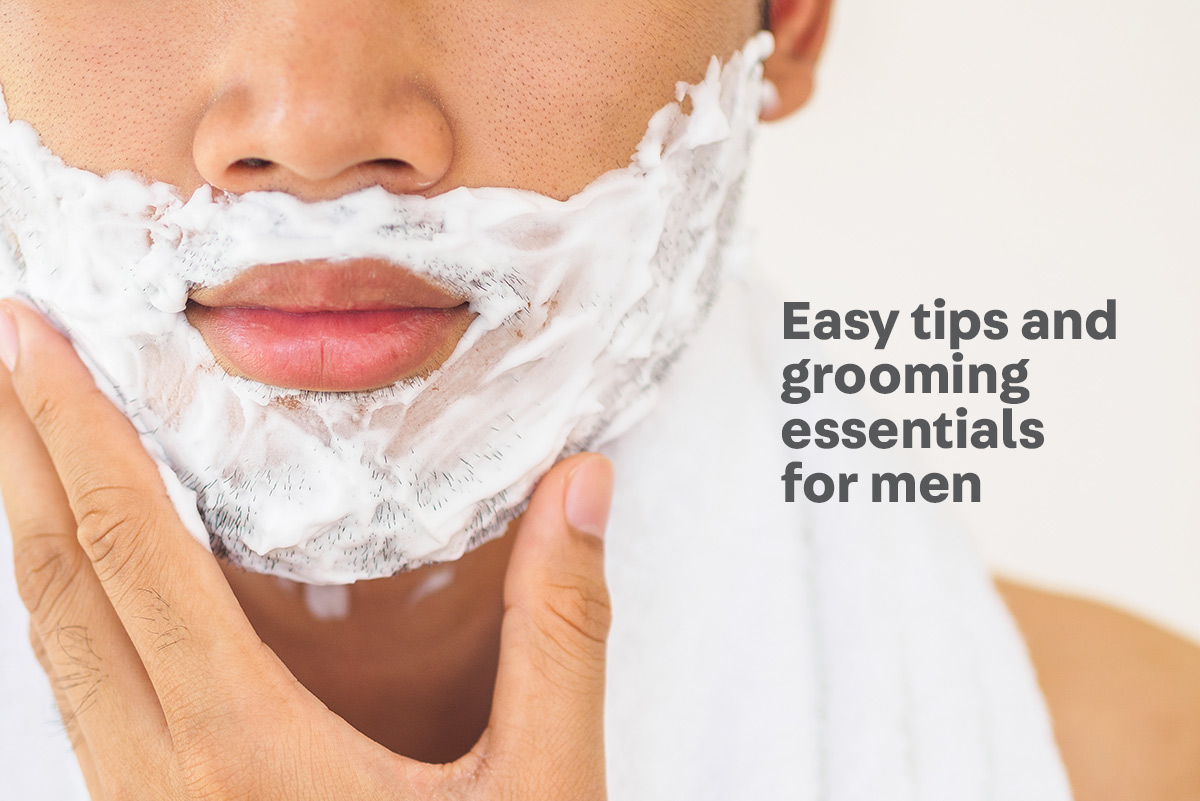 These days, every decent man needs to groom themselves to be called civilized. After all, good grooming is a sign of good manners because it shows you care about being presentable to others. But besides doing it for others, do it for yourself. The logic is simple: it's easier to feel good when you look good (and vice versa). Grooming is self-care, something we all need these days when we're all staying in due to the pandemic.
The best part about men's grooming is it doesn't have to be complicated. All you need are to follow a few essential tips.
Part I: The modern man
First, let's start off with the basics. The "modern man" guy has evolved from the caveman in that he takes care of the barest of necessities in a no-nonsense, no fuss approach to men's grooming.
These are the tips that separate the cavemen from the modern men:
Keep your nails short
There's nothing quite like properly-trimmed nails. Every man should trim their nails at least every ten days. While subtle, you'd be surprised how observant people are of nail length. This is why, even as young boys, we are already taught to use the most basic of grooming tools, the nail cutter or nail clipper. Some kits may also include a nail file for smoothing your nails, a pair of scissors for clipping nose hairs, and tweezers for plucking other unwanted hairs.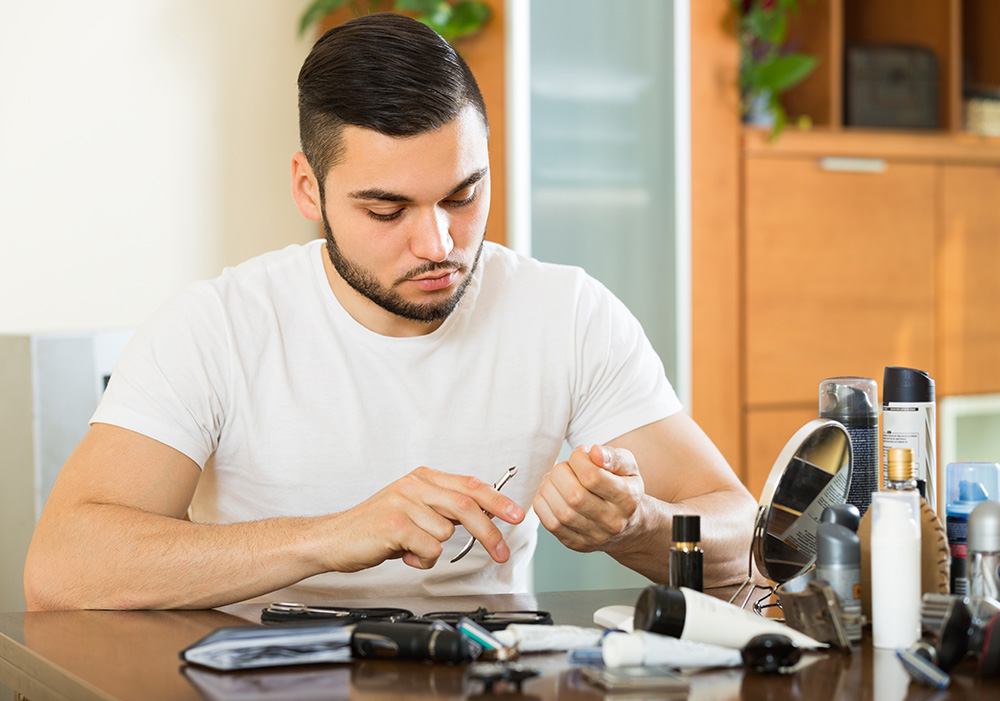 Shave or trim your facial hair
The most obvious sign of bad grooming is unsightly facial hair. If you don't plan on looking like a catfish, be sure to shave regularly. A simple and straightforward tool, the safety razor gets the job done without much fanfare. 
If you have steady hands, use a straight razor. This classic grooming staple will give you a really close shave. 
Here's an extra tip: Besides using water, use a good shaving cream. It helps the blade cut smoother and moisturizes your skin, letting the razor glide smoothly for a nick-free shave.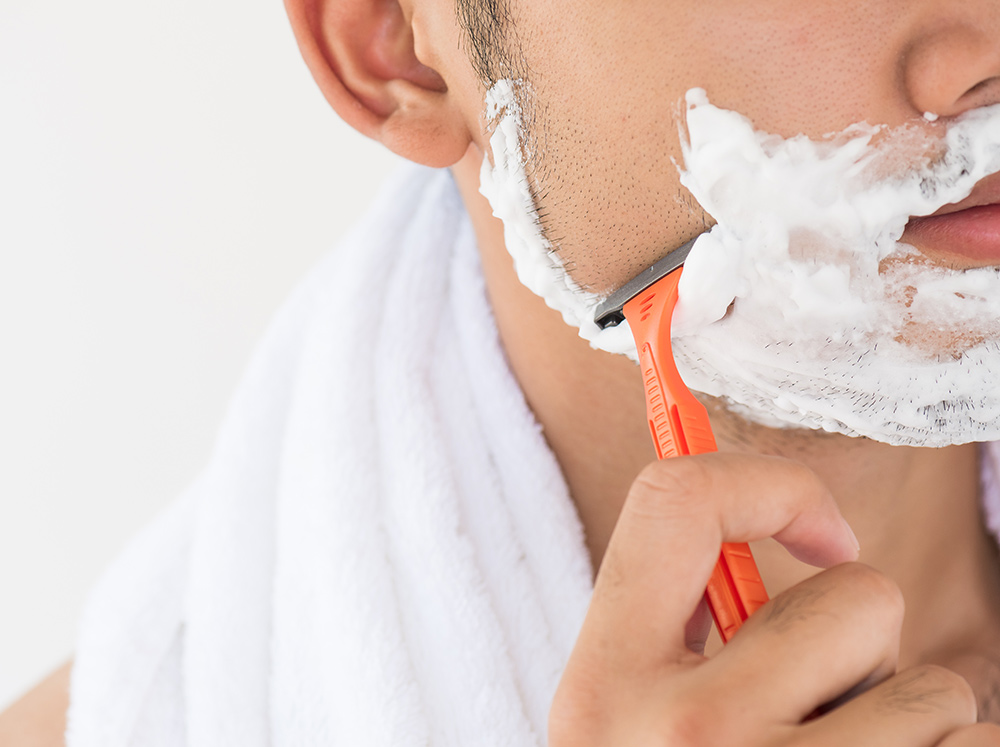 Alternatively, if you like keeping a bit of a stubble for a subtle rugged-yet-refined appearance, use an electric shaver instead. Depending on how fast and thick your facial hair grows and how you want it, using an electric shave helps you trim it so you can maintain the ideal length. You can also use its built-in mini clipper to trim your sideburns.
And just in case you prefer to keep a moustache or beard during this quarantine period, we recommend using beard oil to strengthen and condition your facial hair and even the skin underneath.
Cut your own hair with a clipper
For the man who wants to be in command and wants a no frills, tactical, always-presentable hairstyle, the hair clipper is essential. Especially now with everyone in quarantine, this tool has become more indispensable for men. It lets you shave your head on your own. If you want to take it up a notch, then you can also try the crew cut or one of the many kinds of fade haircuts. These military-inspired hairstyles will have you ready for action right after you dry your hair from the shower.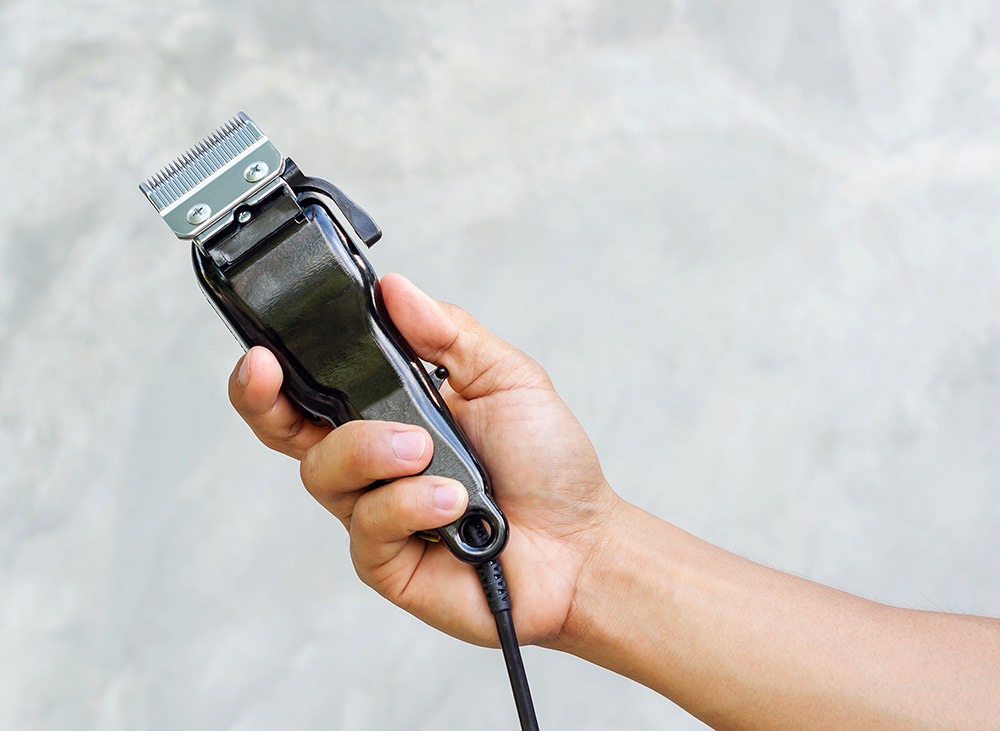 Part II: The modern gentleman
Now that you know what separates the caveman from the modern man, you can take it to the next level. Unlike the modern man, the modern gentleman distinguishes himself in that they are willing to spend a good amount of money for grooming and devote time to look good. He grooms himself, not out of money, but to set a good example for others and be a positive presence wherever he goes. 
Here are the tips that separate the modern man from the modern gentleman:
Trim unwanted nose and ear hairs
A visible nose hair is like a stray pencil mark on artwork: it's a small thing that can ruin a whole masterpiece. Getting rid of those unwanted nose and ear hairs is definitely high on the grooming to-do list.  Use a nose and ear trimmer or the scissors included in your nail grooming kit for this effort.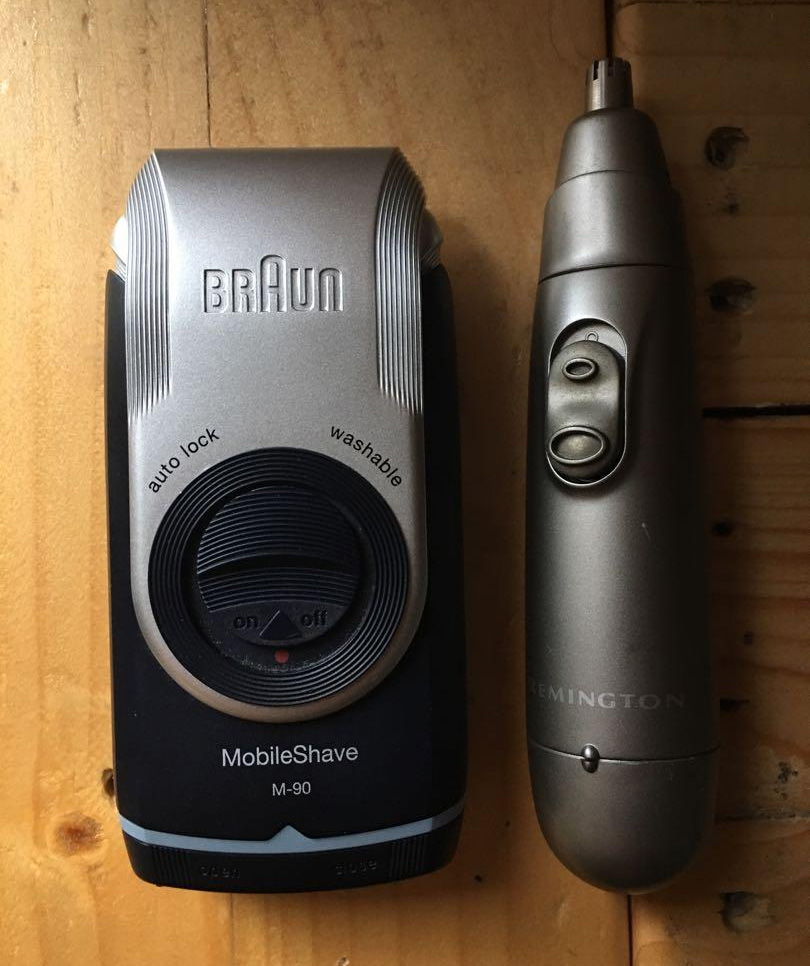 Keep your skin clear
Having clear skin tells people you take care of yourself, and by extension, can take care of others. And that's attractive. 
There are a lot of factors that go into having clear skin: genetics, diet, stress, sleep, etc. But one thing you can easily do is to keep your skin clean. But unlike the rest of the body, the skin on your face is more sensitive so you can't just use regular soap. Instead, you need proper cleansing products. Better yet, make a routine out of it.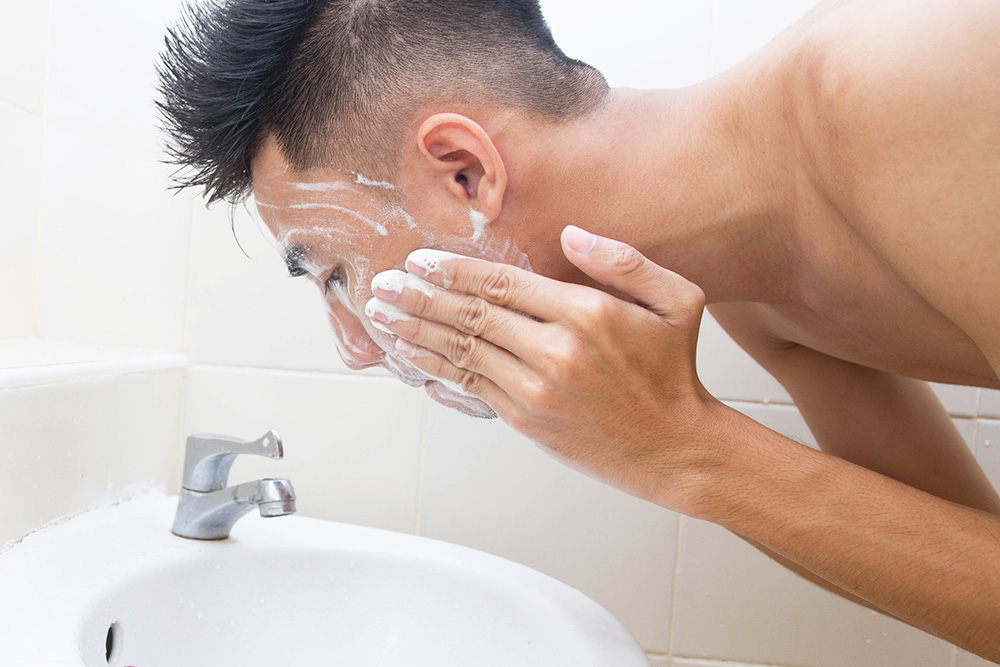 Clean your skin with a

facial cleanser

to remove dirt and excess oil on your face while showering or bathing.

Use a

toner

to clean the pores on your face. This step will often cause your skin to dry, that's why you have to make sure to not skip the next step.

Use a

moisturizer

to restore the moisture you lost while using the toner. 
Always remember, you must do this religiously, day in and day out. Once a day minimum, twice is ideal.
Style your hair with wax
Your hair is your crowning glory. It communicates whether you like things simple or if you are the type who pays attention to detail. 
If you've graduated from wash-and-wear hair, it's time to experiment with styles like the side part, the pompadour, and the slick back – all classic gentlemen's hairstyles. These hairstyles take some or a lot more effort, but how good you'll look after will make it all worth it.
There are a number of hair styling products available to groom a man's hair. Wax seems to be the popular choice among men these days because it is not as greasy as its gel counterpart, not too heavy on the head and doesn't roll down your face when you start sweating. Pomade is another product that's gaining a lot of traction. Whether you go with gel, wax, or pomade, depends on the kind of hairstyle you want. Be sure to research on what product is appropriate for the hairstyle you want.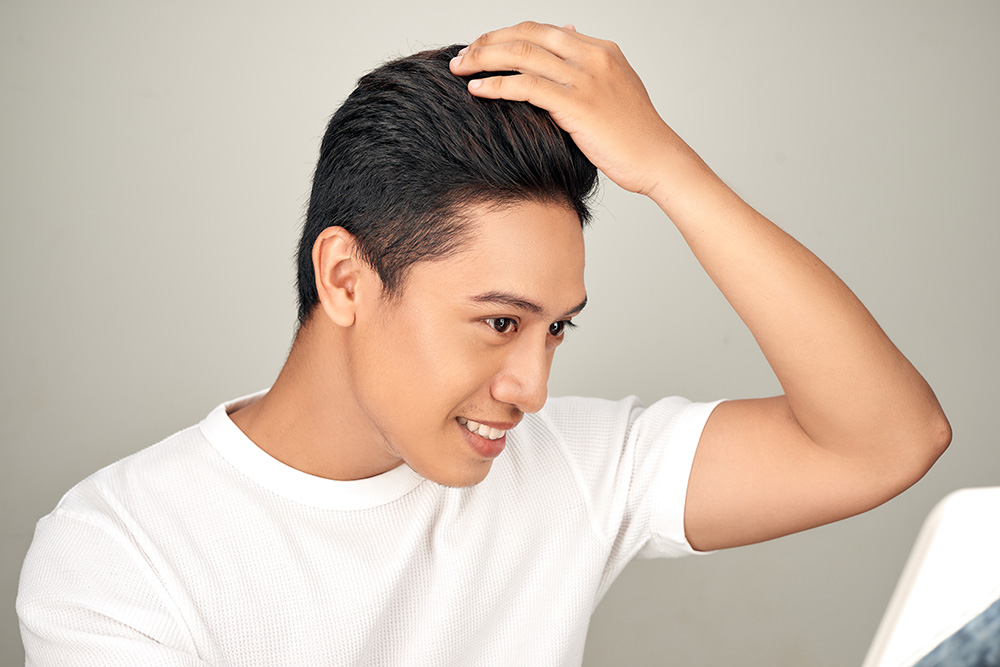 – – – – – – – – – – – – – – – – –
We hope that these tips will encourage you to keep these grooming habits even after this quarantine period. With the right tools and products, or any of these grooming kits for men, you can maintain that impression of a man who looks after himself. Stay safe!