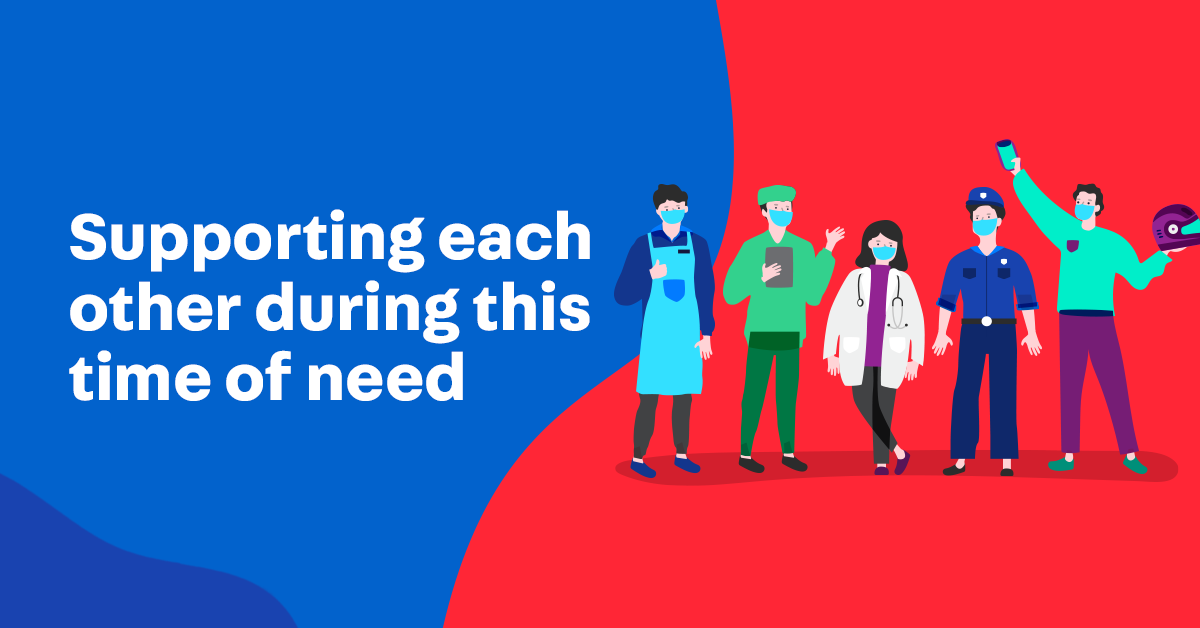 It's unquestionable how big of an impact the Coronavirus disease (COVID-19) has on all of us. Since the Enhanced Community Quarantine (ECQ) was implemented in the Philippines last March 2020, we've all been coping with the effects of this pandemic. And in the true Filipino spirit of resilience and bayanihan, we believe that we will get through this together and there are many ways we can help each other.
We here in Carousell have been doing our best to ensure that local businesses and people like you can continue life and business as usual as much as possible. After all, when supporting local helps us all tide through together, Everyone Wins.
If you want to take part in our efforts, or if you just need some tips or ideas on how to get by during the ECQ, check out the list below and click the links for more details.
#ChooseToCare Buy to Donate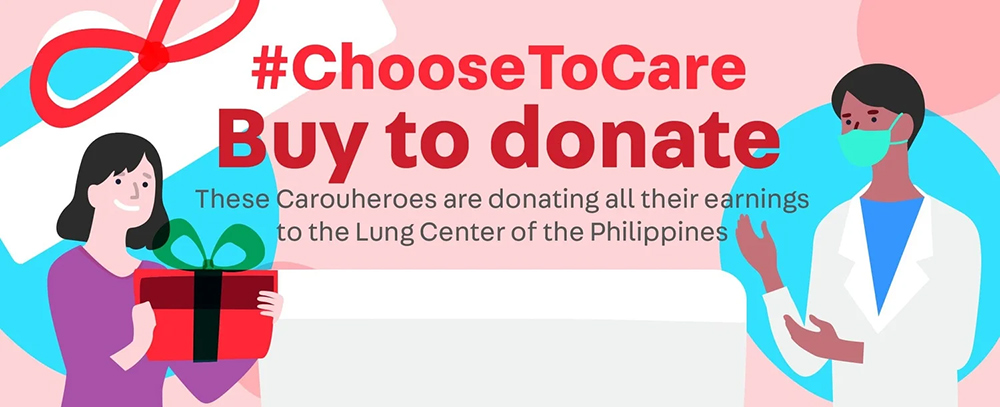 #ChooseToCare was a fundraising campaign in benefit of our brave healthcare workers who have been striving to prevent COVID-19 from affecting more and more Filipinos. Carousell partnered up with the Lung Center of the Philippines who are collecting donations for our medical and health care workers and help them purchase medical supplies so they can better protect themselves from the virus.
This campaign already ended, but you can still donate directly to the Lung Center of the Philippines. Here's how: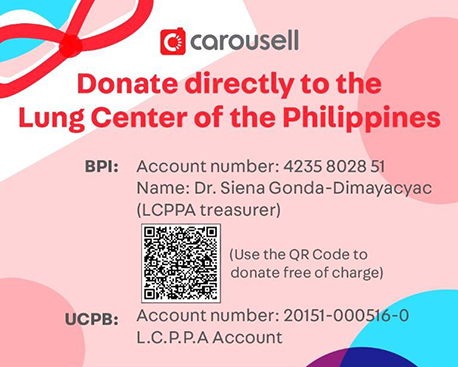 Carousell Lifeline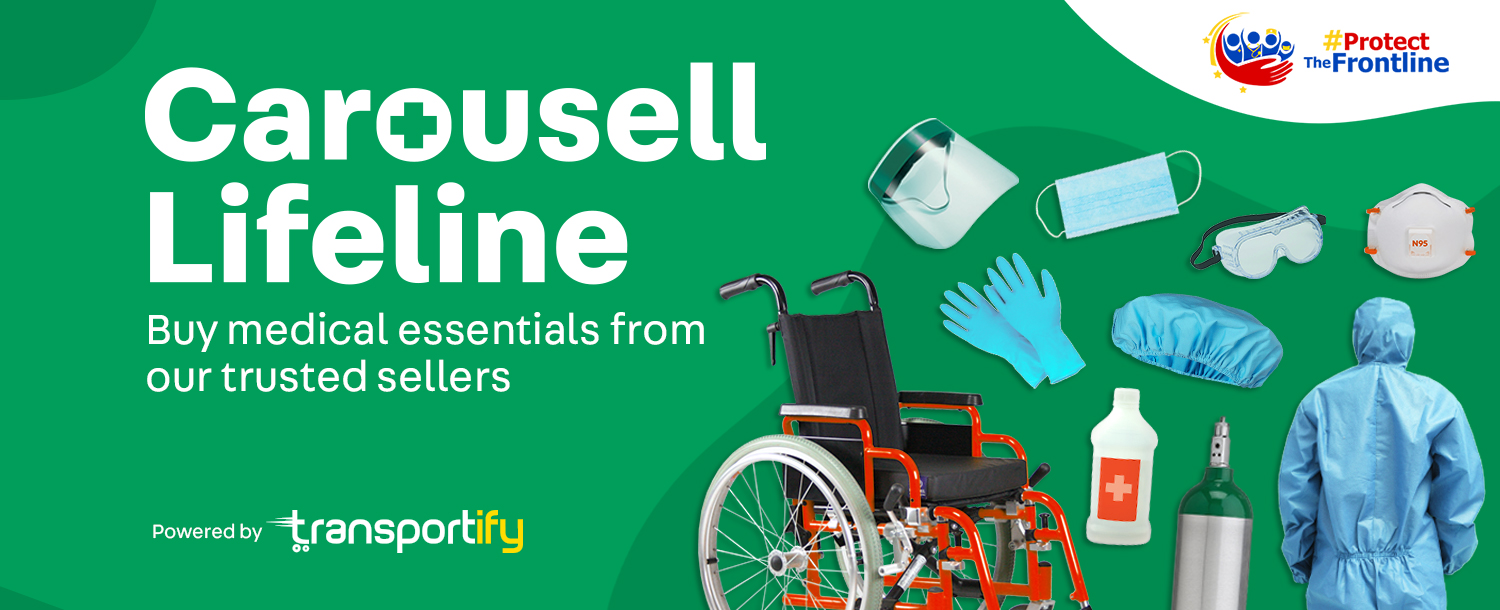 For our Carousell Lifeline campaign, we partnered with #ProtectTheFrontline ( to make it easy for you to donate medical essentials directly to our healthcare workers. Choose to donate to any of the hospitals they have listed on their website at https://protectthefrontline.com/.
And through Transportify, delivery of these essential items is made more convenient, plus a 10% discount to their Eco and L300 vehicles class suitable for bulk deliveries. Note that the discount code can only be used 20 times per user and is valid until May 31, 2020 only.
Here's how it works (or you can check out our our Carousell Lifeline blog post here)
Browse through our

Carousell Lifeline collection

and purchase the medical essentials you need.

Use Transportify app or website to have them delivered to your chosen healthcare establishment from

#ProtectTheFrontline

. Use the promo code

GoFrontliners10

to avail of the 10% discount on Transportify's Eco and L300 vehicles class suitable for bulk deliveries.
#SupportLocal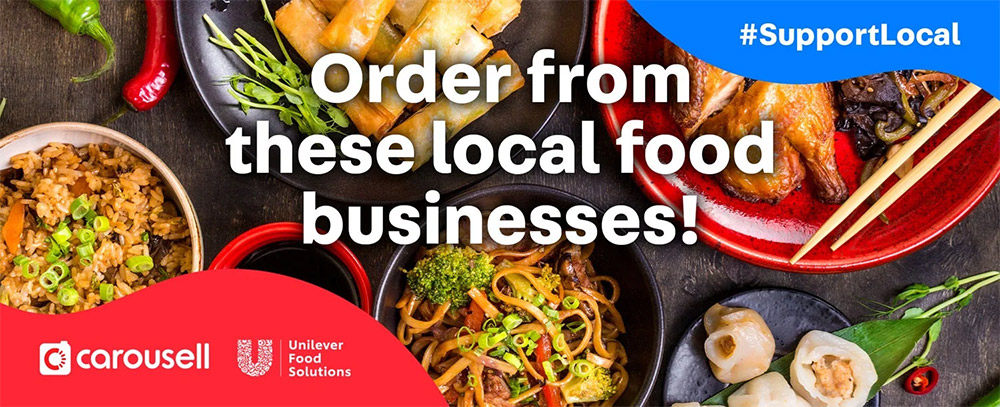 In partnership with Unilever Food Solutions in support of our local food businesses, we bring you our #SupportLocal collection of yummy local eats. Browse through the Local Eats section on Carousell, contact the seller to purchase their dishes for delivery to your home.
If you are a local F&B business, here's how you can be part of this category:
Create a listing with the store/restaurant name & food/dishes you sell under the category

Food & Drinks

>

Local Eats

Upload photos of your store, menu, and dishes you're offering for delivery

In your listing info, please provide clear details of how to order, and address of where to pick up for take-aways/delivery. 
If you're a regular customer who knows a local food business that's still operating and providing delivery, help them list to publicize their food business on Carousell!
Client Relief Offers and #SupportLocal Business Package
We want to help out businesses or entrepreneurs who are struggling to keep their business afloat during this crisis. Here are some ways you can avail of our support packages:
#SupportLocal Business Package

We are offering Php 9 million worth of Carousell Coins to #SupportLocal businesses.

Do you know of affected merchants who can't open their offline businesses due to ECQ? Or maybe you're one of those business owners who need help? Sign up for our package here:

https://caro.sl/supportlocalph

This package is open to the first 500 eligible applicants only. We will send a confirmation via email and SMS for those who are shortlisted.

For more details,

click here

.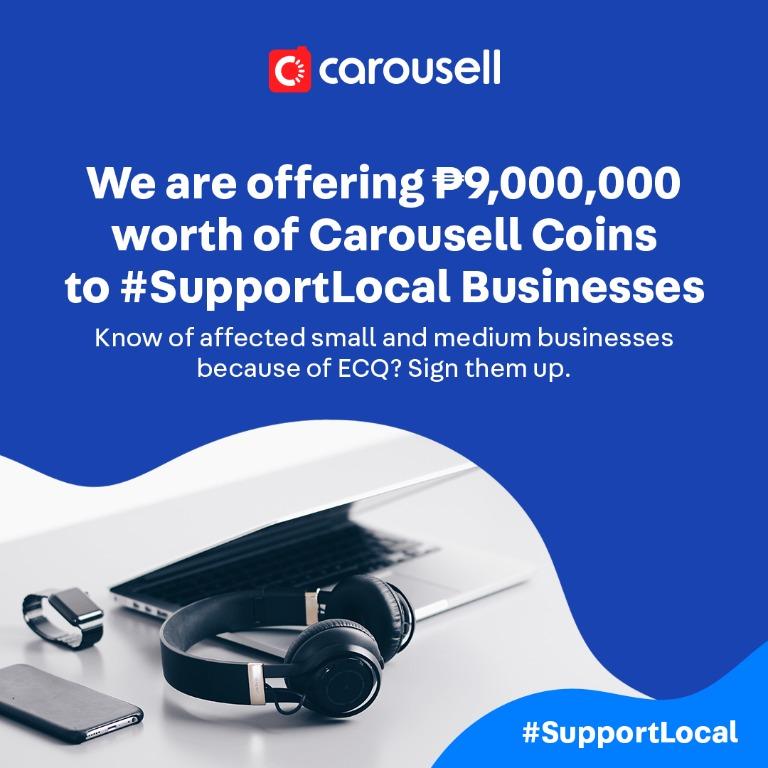 Relief Offers for businesses on Carousell

This could be in the form of free Coins on top of your subscription or a payment waive for the month/s impacted by the lockdown period. See our Relief Offer Guide in listing for more info.

Should you wish to claim this, kindly go to:

https://caro.sl/relief

You may contact your Account Manager for further assistance.

To know more about our relief offers,

click here

.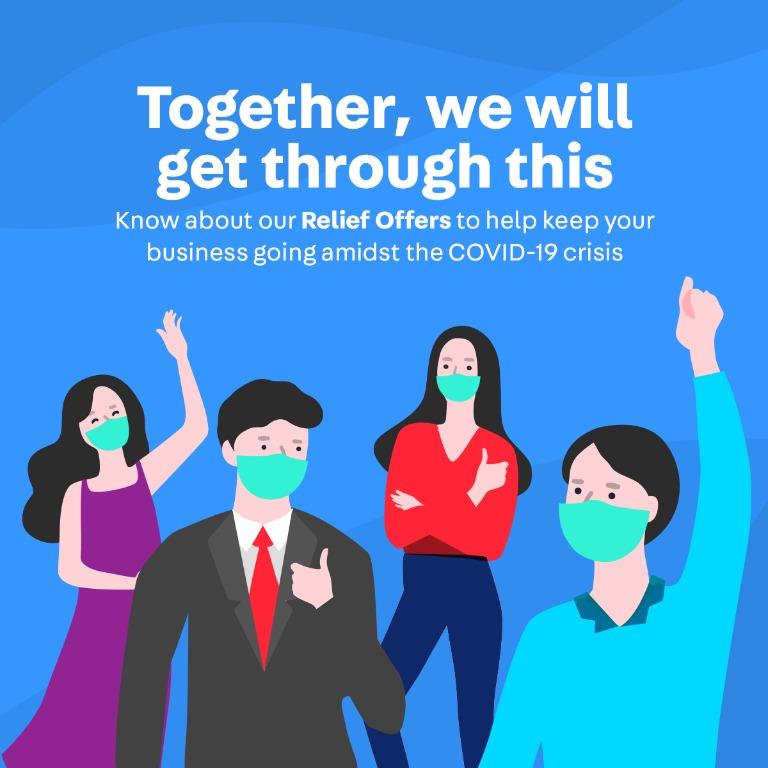 Need help adjusting to the new normal?
As you stay safe at home to help flatten the curve, here are some tips for you:
Need to shop for essentials and other items online?
For car owners

:

Does your car brand care?

– We rounded up announcements from various local car brands on PMS, warranty coverage and car payment extensions. This article is updated weekly.
You may also check out the following special Carousell collections created to aid you in finding items you'll need to get by during the ECQ: