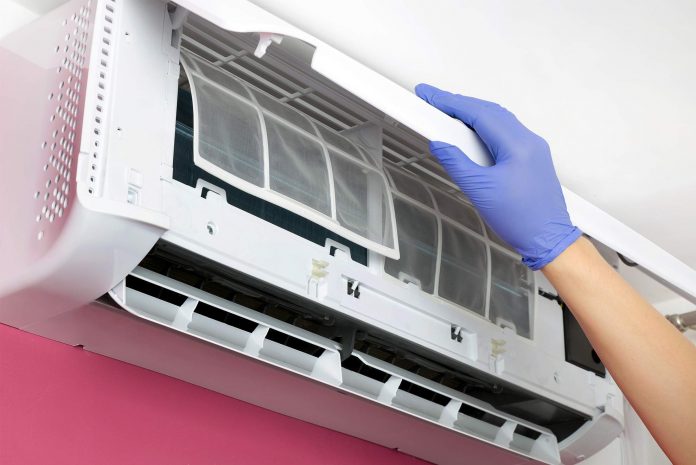 Living in a tropical country all year long has its perks, but with the summer coming up, it can be a struggle. To beat the heat, many of us Filipinos choose to have air conditioners in our homes and offices. And to keep them working properly, we should make sure aircon cleaning is done regularly.
In addition to performing better, having it checked and cleaned consistently will prolong its life. There are several articles online that would teach you how to clean air conditioners, but if you have yet to trust your DIY skills in this field, you can always turn to established aircon cleaning services. Since this task can either make or break your machine, it is best to leave it to the hands of a professional aircon cleaner.
However, say that you are limited in time and knowledge when it comes to finding aircon cleaning services in Metro Manila or near you, we got you covered! We listed down Carousell users who offer effective, cost-efficient, and fast aircon cleaning services. 
Let's jump right into meeting our featured experts! 
If you are living in San Juan and are looking for aircon cleaning service near you, then you are in cool luck! Jestone Orillo has your back! With almost 4 years of operation, his services vary from aircon cleaning, installing, and repairing. Whether you're looking for aircon cleaning service Makati providers or you live somewhere else in the Metro, these services can also be done at the comfort of your home – talk about a breezy transaction! Give his profile a visit and see for yourself!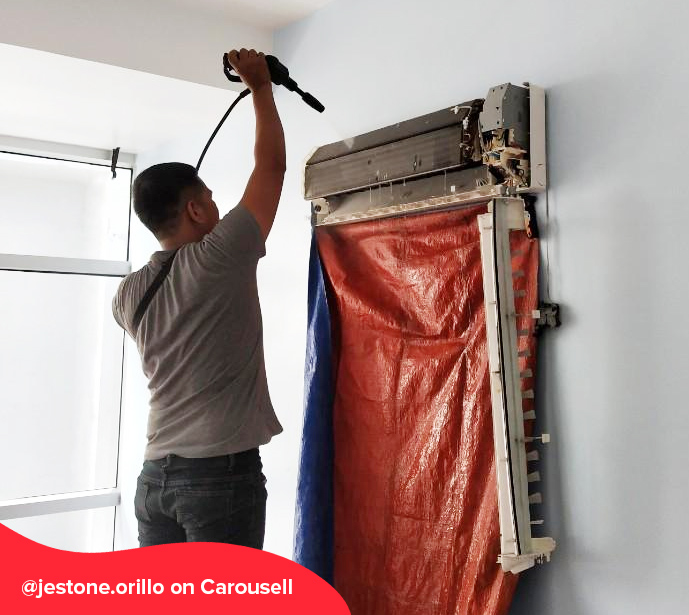 Working on a strict monthly budget? Let Alina Joy help you come home to a clean air conditioner without breaking the bank! Her air conditioner cleaning service price is just at Php 500, which makes it more affordable and easier to stay on track when it comes to regularly cleaning your aircon. Grab this chance, and send her a message to get that conversation started.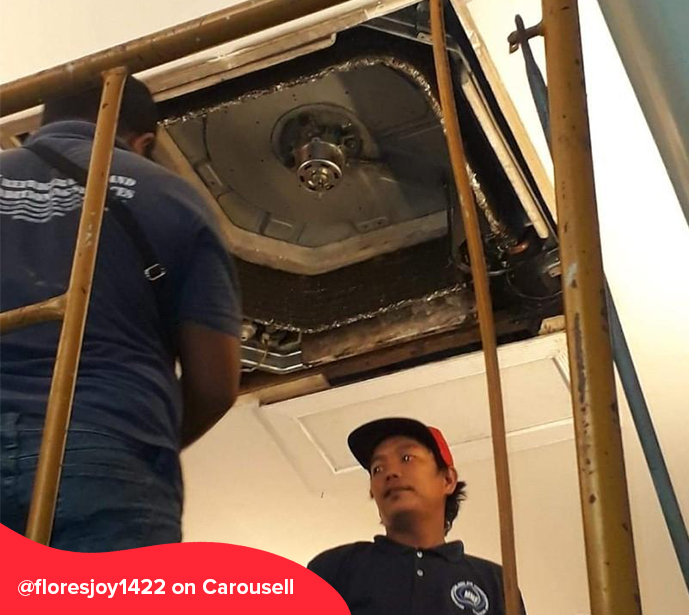 Our next featured seller is a top player in the field of aircon cleaning services and custom-engineered storage tanks. Siegen Philippines prides themselves with reliable products, services and people you can trust. Looks like the Carousell community agrees, given their 4.96/5 rating and reviews that all echo: "Highly recommended!". Go check them out and find out for yourself today.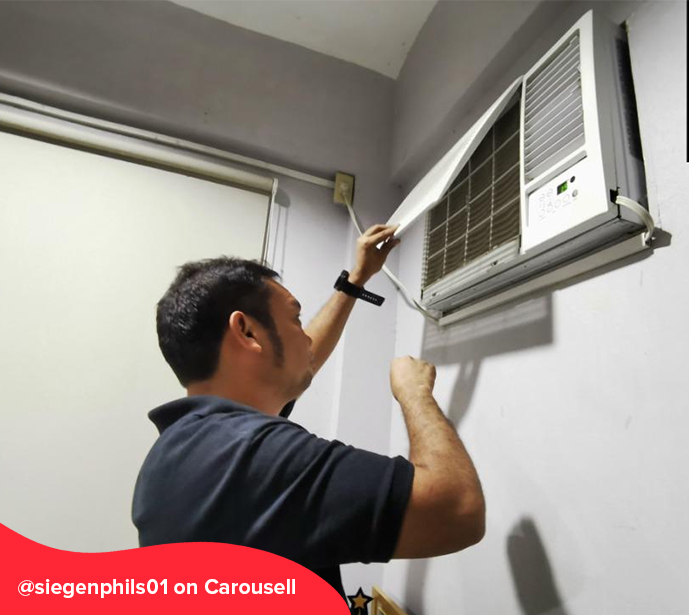 One of the trusted aircon cleaning service providers in the country today is License to Chill PH. They've been offering their various services to multinational companies, smaller enterprises and residential clients since they were established in 2012. If you're looking for a company that can provide reliable service from NC II-accredited technicians, License to Chill is exactly what you're looking for. Contact them on Carousell.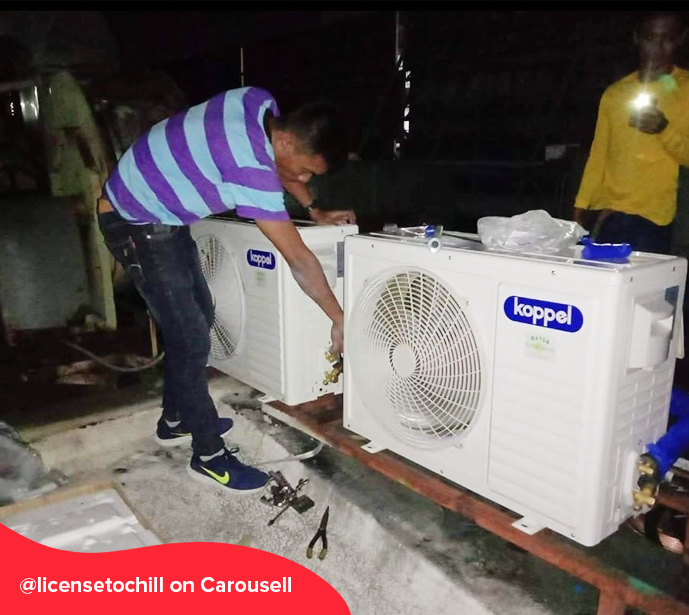 Based in Pasig City, Anne Chang's team of aircon cleaners has been providing this service for over 4 years on Carousell. They service Metro Manila customers, and you can even hire them for aircon repairs, parts replacement, aircon installation and recharging of freon. Contact them directly through their Carousell profile.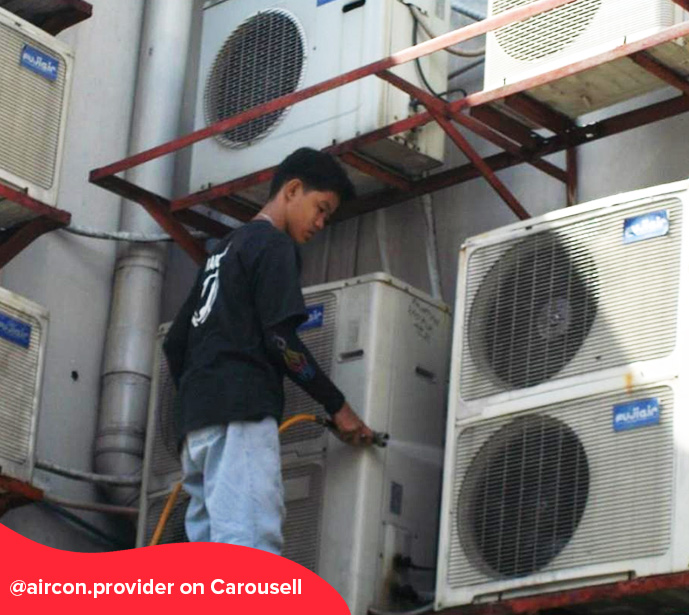 ---
We should take precautionary steps in taking care of our wellness and health, and it begins at home with the machines we use and operate. It is important that we keep check of our air conditioners because not only does it produce air that we breathe, it is also going to cost us less in expenses. Practicality and affordability!
Thankfully, you don't have to scour the web on how to clean aircon videos or tutorials because there are many credible aircon cleaners you can find on Carousell.
Know more about the air conditioner cleaning services in the Philippines by checking this wide selection of quality and affordable professional aircon cleaning service providers on Carousell.