If you've been using the Carousell app, there might be some useful features you are not aware of yet. In this blog post, we give you a quick look at these features so you can have a smoother and more fun time browsing and shopping on Carousell.
How to Bookmark an Item by 'Liking' It
See an item you're interested in but want to continue browsing first? Tap on the Heart icon below the listing to "like" and bookmark it for future reference.
For iOS and Android users, you can locate the heart icon on the listing as shown below.
Tapping on the Heart icon again will "unlike" the listing. This will also remove it  from your bookmarked items.
The number next to the heart icon represents the number of users who has bookmarked the listing.
How to View "Liked" items
To see all the listings you've bookmarked, tap on the Heart icon next to the Search Bar.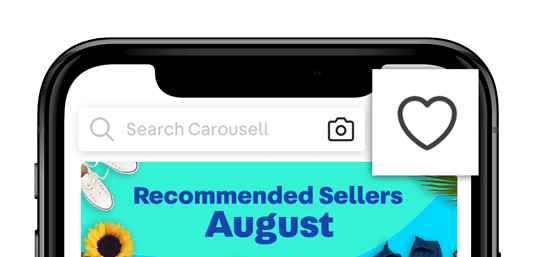 You'll be brought to the 'My Likes' (on IOS) or 'Stuff Liked' (on Android) page on Carousell. All the listings you've bookmarked till date will be stored here.
How to Use Saved Search
Looking for that perfectly-sized dress or exact model of car? Didn't manage to find it the first time around? Saved Search is for you!
With Saved Search, you can save up to three sets of search queries and filters, allowing you to access your favourite search queries anytime you want to. This is great for Carousellers who want to access listings of specific search queries at a click!
We'll even send you daily push notifications to inform you when new listings that match the criteria you're looking for are added to the marketplace.
How To Save A Search
To save a search, simply perform the following on your Carousell app:
Select the search bar and enter the term you'd like to save

Tap on the "star" icon next to your search term in the search bar and there it is – you have successfully saved your search!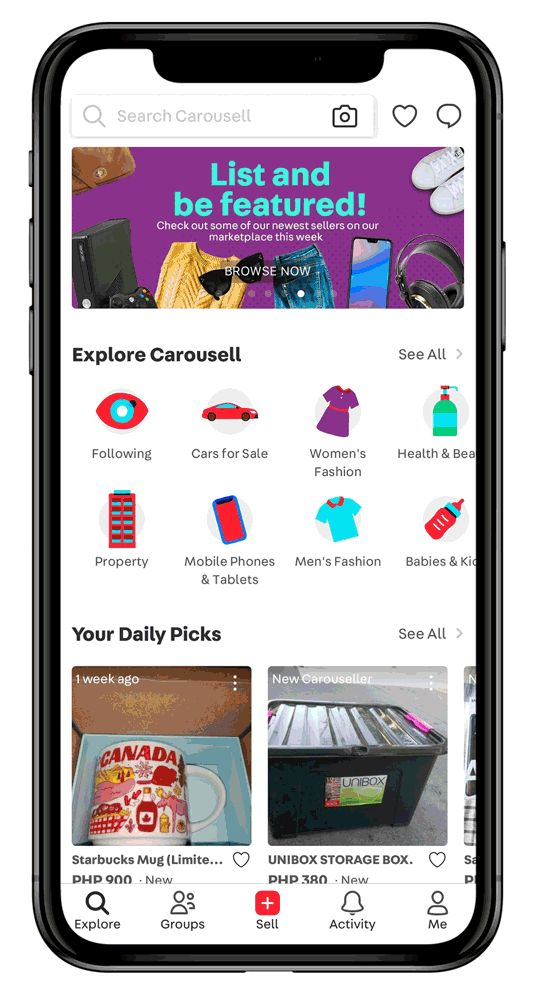 How To Add Filters to Saved Search
Additionally, you may also add filters to your Saved Search terms:
After you have performed a search, select Sort/Filter

Select your desired filter ranges

Toggle "Save these filters to get alerts" at the end of the filter page

Select "See filtered results" to successfully save your search term along with the added filters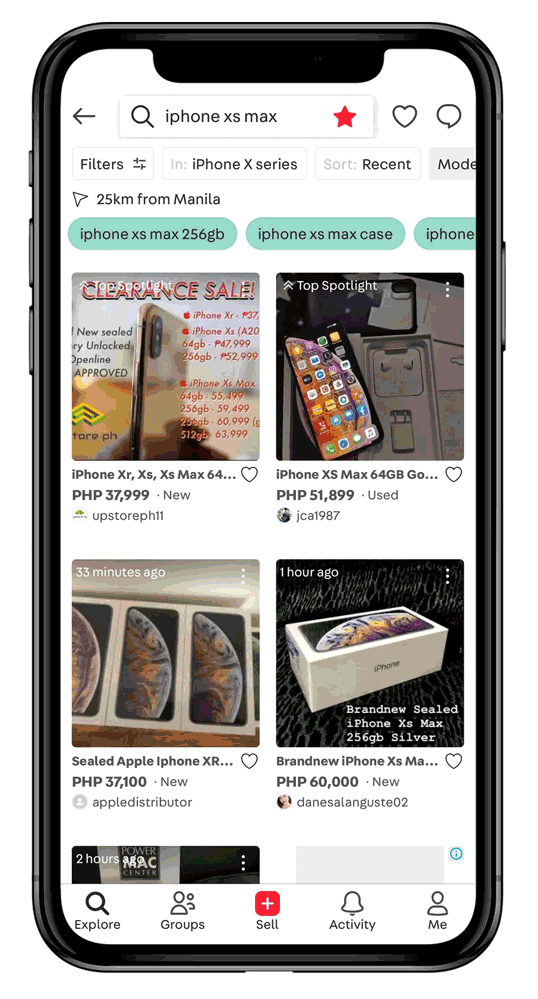 How To Manage Your Saved Searches
To manage your Saved Searches, click the search bar,, select "Manage" below. Click "Edit" and select any of your Saved Search that you want to delete. For now, only a maximum of 3 saved searches are allowed.
How To Rerun a Saved Search
If you wish to access your saved searches, simply click the search bar to reveal the main Carousell search. Your Saved Searches should be available in the dropdown list if you have saved at least 1 search query. Just tap on the one you want to rerun and you're set!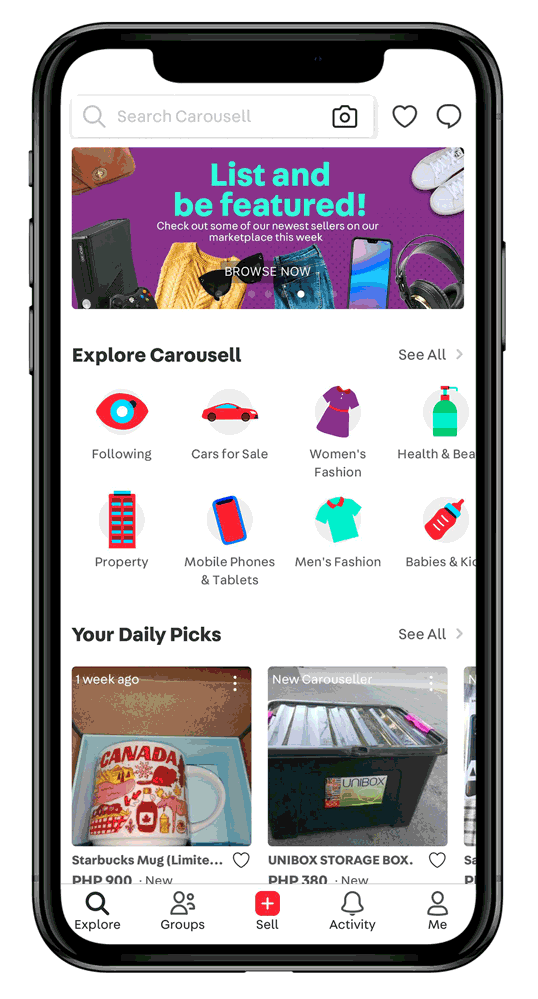 How To Set Notifications For Your Saved Searches
Unfortunately, we've not yet included the ability for Carousellers to personalise notifications for saved searches. However, we'll send you a push notification daily telling you if new listings have been added to the marketplace that match your searches! Don't worry about spam either – we'll send you a maximum of one push notification a day!
Can You Set Specific Time And Frequency For Push Notifications?
Unfortunately, we don't offer the ability to personalise time and frequency of push notifications at this point. Fret not, though – we will hear you!
How To Best Use Saved Search
It's really up to your imagination, but one way that we at Carousell are using it is to filter for a specific price on an item we're looking for – then all we need to do is to check in on the daily notification to know if new listings are uploaded that match the price we're hunting for! This is super useful for expensive items like luxury goods or tech toys, or even big-ticket items like cars where we're not planning to buy them immediately!
That's all for browsing and searching on Carousell!
Now that you're familiar with browsing, you can seek out all the best deals in the shortest time. I hope you've also found our tips useful for getting the most out of your browsing experience.
If you have a friend who's new to Carousell, share this article so you can discover awesome deals together!
Already found something you're keen to get? Do stay tuned for our next guide on how to ask the seller more questions and make an offer on Carousell. See you around!