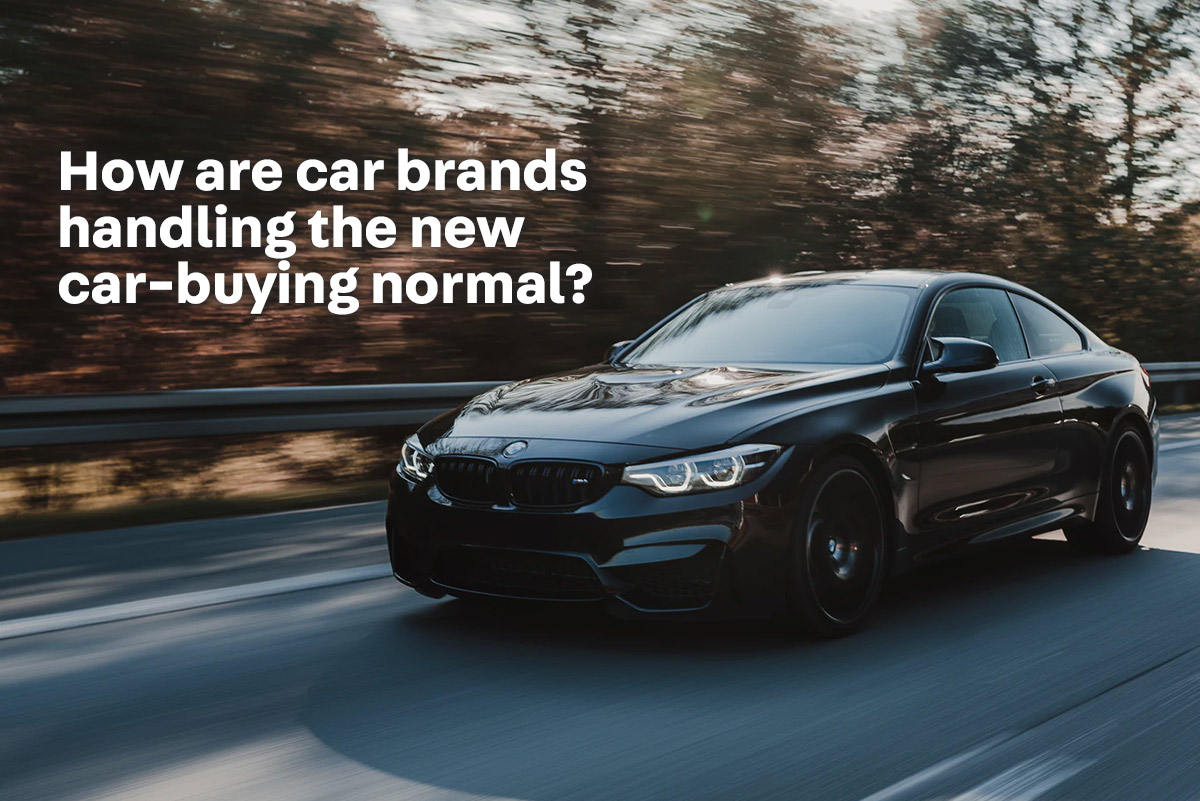 As certain portions of the country move into the General Community Quarantine (GCQ), while others stay on Modified Enhanced Community Quarantine (MECQ) phases of the government's COVID-19 response, many of you have been asking how motoring and transportation will be like in the era of the "New Normal."
We reckon for some of you, public transport during GCQ may not be a viable option given our incapacity to practice proper social distancing. If you are concerned about your and your family's health and well-being, buying a personal vehicle might be a more reassuring option to keep the virus away from your homes. Carousell, of course, has a long list of available pre-owned car listings for you to choose from based on your budget and needs. You can even buy a car for as low as Php 300,000. Even the various brands' sales consultants themselves are posting the latest deals from their showrooms. Going over the selling posts is the easiest way to go virtual shopping for your next ride, thus keeping you safe and secure at home during this time that only essential travel is allowed.
But if you're financially ready to pull the brand-new purchase trigger, and you prefer a fresh set of wheels to get you around town, auto manufacturers have also made sure visits to their open showrooms located at identified MECQ and GCQ areas are much safer. These are the basic guidelines being observed by the major automotive brands in their car dealerships that are now allowed to operate (for updates, you may also check out your car manufacturer's social media pages):
Enhanced Sanitation
All car brands are now applying WHO, DOH and IATF-initiated safety protocols in their operational showrooms. This means regular sanitation of the dealerships especially high-touch areas such as customer lounges, service bays, transaction tables, restrooms and even test-drive vehicles. Nissan even claims it will do "wall-to-wall" sanitation at least three times a day in their GCQ dealerships. Hyundai, meanwhile, has prescribed regular wipe-downs of high touch surfaces such as steering wheels and shift knobs of display and demo vehicles (read more here). Along with Hyundai, MG has also implemented the use of footpads before entering showrooms to ensure an extensively sanitized showroom environment. Meanwhile, SsangYong is prescribing the use of plastic covers for similar high-touch areas and even the car keys of serviced vehicles.
To further ensure public safety within their premises, dealership personnel will also measure the body temperature of customers who will enter the showroom.
Mazda
is quite specific that only customers who register a normal body temperature between 36.5 to 37-degrees Celsius will be allowed to enter their dealerships. SsangYong has a bit more leeway by allowing up to 37.3-degrees Celsius.
Honda
, on the other hand, is barring those who register 38-degrees Celsius and above from entering their showrooms.
Hand sanitizers will now be a regular fixture in car dealerships as they encourage their patrons to make use of them during their stay – just look at
Ford
's reminder below that they posted on their Facebook page. Face masks will also be required upon entry into dealerships, with
Nissan
and even
Kia
proactively providing you one if you come along uncovered.
All brands will be requiring their personnel to wear some form of Personal Protective Equipment (PPE) such as face masks, plastic face shields and gloves. They will also undergo the same temperature checks prior to reporting for work to ensure a healthy and safe environment within the showroom and service center.
Social Distancing
Based on government guidelines, showrooms will limit the number of people allowed within their facilities in order to maintain proper social distancing. For some, even the number of display cars will be reduced to open space and avoid crowding. Seats will be marked off to ensure proper gaps between customers and floor markings will be installed to guide visitors on proper queuing.
Some dealerships have also installed see-through plastic curtains to separate service advisors and even cashiers from customers while also maintaining the recommended distance between them. Volkswagen dealerships are also discouraging handshakes in their employees' interaction with customers.
By Appointment Servicing
Perhaps the easiest way to ensure a seamless visit to a GCQ dealership is to call in for an appointment. Whether you will check out a car display, book a test drive or even have your vehicle serviced, all brands are encouraging their customers to call the dealership first and set up an appointment. This allows the dealerships to control the number of people arriving in their facilities so that they may adhere to proper social distancing requirements. With the limited number of personnel on both showroom and service floors, an effectively managed appointment system is key to give you the attention you deserve.
Special Accommodations
Noteworthy are some measures certain manufacturers are undertaking to adjust to the "new normal."
Suzuki, Subaru, Mercedes-Benz and Lexus are willing to deliver the brand-new car you purchased to your home so that you do not have to go out and expose yourself to the elements. But if you wish to do a personal handover, you will be asked to go alone to their dealerships. Lexus and Hyundai have also gone as far as to promote that it is ready to do remote transactions in order to facilitate your purchase. So you don't even have to go to their showroom to buy a car.
Meanwhile, Isuzu is also implementing its new Digital Dealership measures, chief of which is the ability to do video calls to the dealerships for sales consultation. Hyundai has even expressed its option to fumigate brand new and serviced vehicles to further its sanitation protocols. And BMW showrooms are requiring customers to fill-up contact tracing forms upon entry into their facilities.
SsangYong is promoting mobile servicing for its clients within a 100-km radius from its Sta. Rosa, Laguna showroom, where it will send a service van to handle your SsangYong vehicle's PMS. And Toyota has its MyToyotaPh website for you to book an appointment online as it readies its virtual showroom to allow you to view its lineup from the safety of your home.
The key to helping curb the spread of this COVID-19 virus is your cooperation with government's stay-at-home guidelines. With online shopping options such as
Carousell
easily available, you can spare yourself the hassle of being questioned by the authorities at a checkpoint or worse, getting infected by the unseen enemy.
---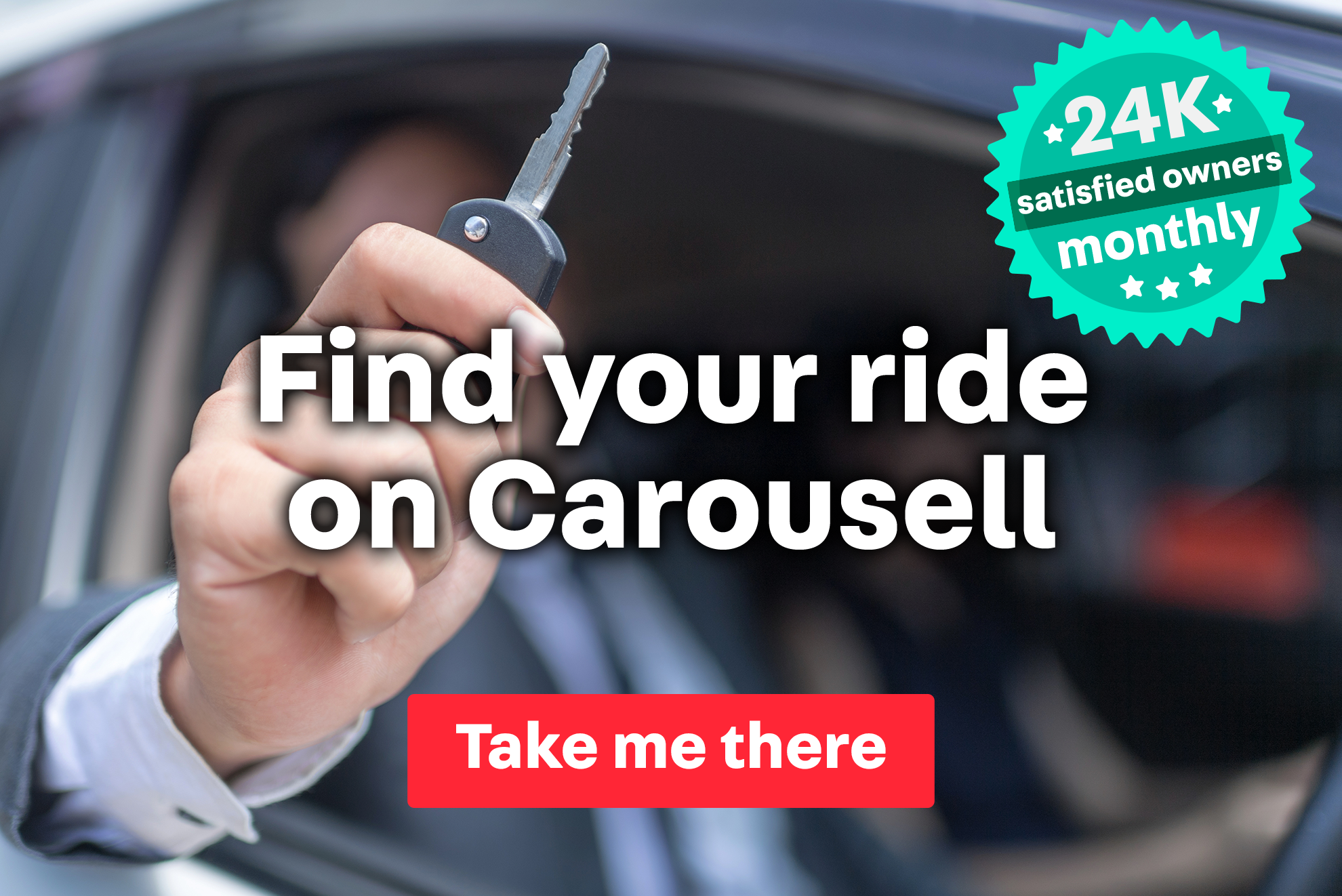 Sharing community stories is the favorite part of my job!