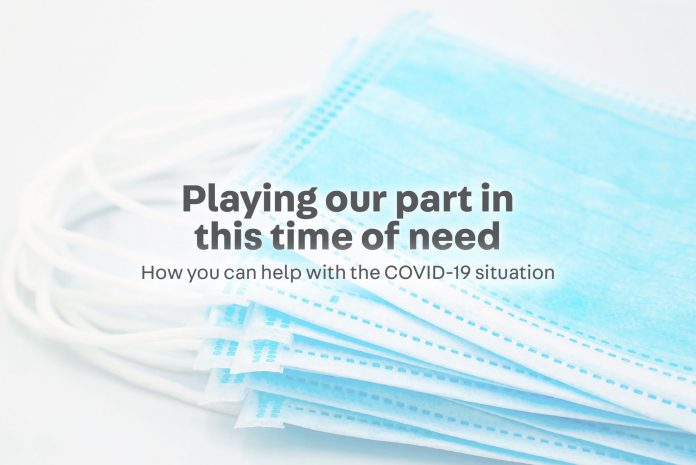 In light of the latest novel coronavirus (nCOV or COVID-19) developments, Carousell would like to encourage our users to look out for one another, and consider those in need of essential items. We assure our users that we are taking steps to battle unfair profiteering on our platform. This includes, but is not limited to, surgical masks, N95 masks, alcohol, hand sanitizers, and tissue paper.
At the same time, we have consolidated information and tips from credible sources such as the Department of Health and CNN Philippines that we hope may help you in this time of need.
Help others out when you can
In these times of need, we should look out for one another and especially those in need. Aside from not overpricing listings of essential items, we encourage users to also list excess essential items for free to help others out.
"I just feel that in times of need, we need to help one another. I pity those who need [masks] but can't get or afford it, so I decided to buy from the resellers and give it out for free to those who need it, paying it forward. Hopefully, it makes a difference in people's lives". – Carouseller @kev.h
"We want to do our part to help the community in need and to inspire more people to lend a helping hand during a crucial time." – Carouseller @carwerkz.com
Buy and sell responsibly
As per the Department of Trade and Industry (DTI), panic-buying items and stockpiling will only deprive others who really need these items. Please do not rush to stock up on essential supplies.
If you wish to transact on Carousell, we encourage you to have your items mailed or delivered to you instead of opting to meet up.
In the case users prefer meeting up, we advise our users to:
Avoid meeting up at crowded places and meet promptly to reduce risk of exposure;
Avoid close contact and exchange of cash by opting for online payments or bank transfers;
Maintain good personal hygiene before and after your meet-up by washing your hands or sanitizing thoroughly.
Learn more about which masks are appropriate for which situations
As shared by the Department of Health, masks are meant to be worn only by people who feel unwell. The purpose of wearing one is to prevent the passing of a virus from the wearer to other people. It does not serve as automatic protection against the novel coronavirus.
If you insist on wearing a mask, wear a surgical mask instead of an N95 mask. Surgical masks are meant to block large-particle droplets and splatter from reaching the wearer's mouth and nose, and reduce exposure of the wearer's saliva to others. N95 masks, on the other hand, help to filter airborne particles and, by design, would make it difficult for people to breathe in if they are worn properly.
Remember that personal hygiene is the most important step in staying safe and healthy
Ultimately, paying attention to personal hygiene is our best bet at combating viruses. Frequent hand-washing with soap and not touching your face is encouraged. Read DOH's advisory.
Join us in battling overpriced listings of essential items on Carousell
As new listings and accounts pop up by the hour, users can also play their part by reporting overpriced listings with the reason <Mispriced listing>, as these flags have now been placed at top priority. Carousell is working closely with relevant regulatory and enforcement agencies to review listings if needed. Listings with unreasonable pricing will be asked to observe correction action or will be taken down.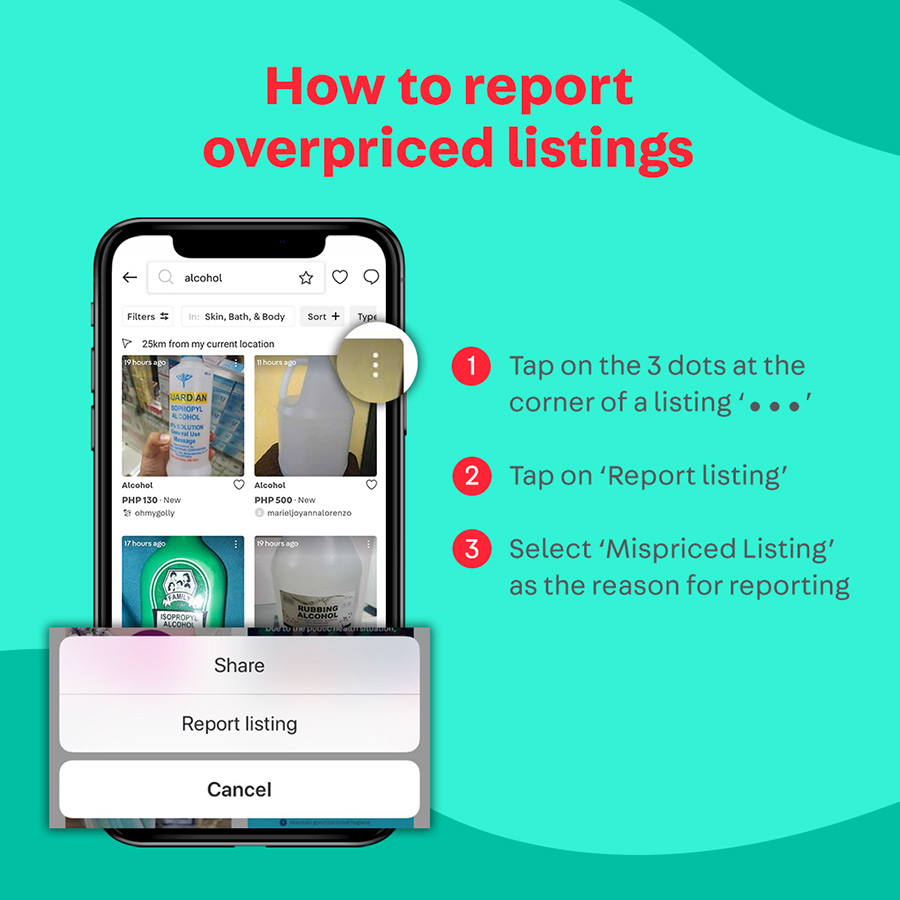 – – – – – – – – – – – – – – – – – – – – – – – – – – – –
With the announcements of quarantines across the Philippines due to the COVID-19 outbreak, it's best to minimize outside exposure. We recommend you do your shopping online or sell excess items in your home via Carousell.
Sharing community stories is the favorite part of my job!