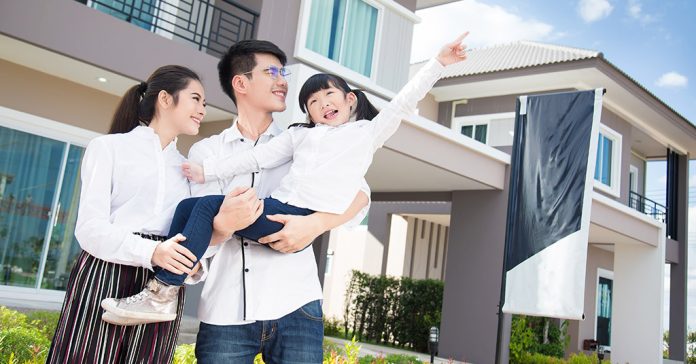 When it comes to investing in properties, you will have plenty of options to choose from. If you're looking for properties to invest in, one thing that you're going to encounter would be foreclosed homes. Despite their common presence, not many people think of buying them for investments.
For people venturing into real estate investments, one question that they would ask often would be which would be a better purchase or investment: a foreclosed home or a new house? This article aims to cover this question.
Before we start with anything else though, let's first discuss what exactly is a foreclosed house.
What is a Foreclosed House and Lot?
A foreclosed house and lot is a property that the lender will seize after the person who took out the loan has failed to pay it off. Therefore, the lender can differ based on who the person took their loan out. Usually, it would be the bank or institutions like the Pag-IBIG Fund.
If the property is foreclosed, the owner of the property will then be the lending institution unless the previous owner manages to buy back the property. The process to buy a foreclosed property depends on the lending institution as each of them has specific documents and processes to accomplish for potential buyers.
Which is a Better Purchase: a Foreclosed House and Lot or a New House?
Now that you know what a foreclosed property is, it's time to ask the question of which one is the better purchase between a new home and a foreclosed one. However, it would be wrong to completely write off either option. That's because each of them has its pros and cons in terms of an investment.
With that said, let's first cover the benefits of buying a new house instead.

Benefits of Buying a New House
1. Better Maintenance
One of the reasons why you might prefer buying a new house over a foreclosed house is because of how much better maintained it would likely be.
When you buy a house that's foreclosed, many of them are likely in a state of disrepair. It comes with the territory and is the reason why many of them are quite affordable. However, if you're looking to avoid any fixer-uppers for your property investment and don't want any surprise repairs and costs or expenses, then you should prefer to buy a new house.
Do expect that your profit margin would likely not be as high though.
2. No Issues With Previous Tenants/Homeowners
Another thing that a new house will have over a foreclosed house would be that, since it's new, it has no previous tenants or homeowners that you might have to deal with when buying the property.
Since it's new, you're going to be the first owner that the house will have, so you won't have to deal with the unpleasant task of confronting occupants of the property.
Aside from that, you won't have to deal with any fees or unsettled balances that the previous homeowners might have left unsettled because there are no previous homeowners to speak of with a new house.
3. Modern Facilities
When you purchase or invest in a new house, you can expect to find the home to be built according to modern standards. There are no renovations or upgrades that you need to do to serve the foundational needs of the property. Thus, you won't have to worry about additional costs on repairs, unlike with a foreclosed property.
The downside to that is that this usually means that you're going to pay a much higher price if you want to invest into a new house as a property investment, unlike with a foreclosed property.
4. Little Set Up to Get Started
Speaking of no renovations, when you get a new house, you usually don't have to do anything else to be able to start earning money from it. Aside from maybe adding furniture or setting up utilities, you can start renting it out as soon as possible because of the lack of repairs for a new house.
You can also hold onto it before selling eventually while you're at it as soon as possible. On the other hand, foreclosed properties likely need some tender loving care before they can be profitable to the investor.
Benefits of Investing in a Foreclosed House
Now that you know the benefits of buying a new house, here are the advantages of investing in a foreclosed home instead.
1. Cheaper Costs
The most inviting reason why people who plan on investing in real estate go for foreclosed properties is because of how affordable they can be. Smart and experienced investors who know the ins and outs of foreclosed home investing are particularly keen because they can reduce the initial capital that they need to spend on their investment to get started.
Of course, the cheap costs are there because there's no guarantee on the state of the property. However, due diligence and research can easily help you figure out whether a foreclosed house and lot for sale is worth investing in or not. We'll also be covering more on that later.
2. Higher Return on Investment
Aside from the aforementioned cheaper costs to buying a foreclosed property, another reason why many invest in foreclosed properties despite their condition is because the profit margin is going to be much higher than when you buy a new house.
The profit that you will gain from a foreclosed property is much higher because you didn't have to put down a large sum of money to be able to invest in it and make use of it in the first place. If you find a particularly great foreclosed property with minimal additional costs outside of the property's initial investment, you'll get an even bigger pay off from it.
3. Possibility to Get Property in a Prime Location
When you're thinking about investing in property, one of the things that you have to consider would be the location. That's why there are many cities all over the world that charge exorbitantly for a small studio unit; it's because of the location. However, since it's so in demand, it can be difficult to find property investments in these areas.
This opportunity is where investing in a foreclosed property can help you.
Since many people tend to overlook foreclosures, you can take this chance to secure prime real estate in an in-demand location for way less than its market value.
4. Excellent Discounts Available
You'd think that after you bid on a foreclosed property that's when you start paying, but you'll find that there are plenty of ways to make your costs even lower. One of them is through the mode of payment that you choose to buy the foreclosed property.
Cash offers you the largest discount. A one-year installment arrangement can get you a considerable discount while the lowest discount you can get is if you pay using a loan.
How to Safely Invest in a Foreclosed House and Lot for Sale
After reading through the benefits of a new house vs. a foreclosed property, you probably have a clearer idea of what benefits each of them bring. However, you might still be wondering about the risks that come with investing in a foreclosed asset. To help you, here are a few tips on how you can start safely investing in a foreclosed property.
1. Find Out Where to Find Foreclosed Properties
There are plenty of places where you can find foreclosed properties to invest in. The Pag-IBIG Fund website is one of them. The banking institutions each have their inventory for acquired assets as well. You can also find many listings available on the Carousell website from the sellers who ave foreclosed properties available.
Doing some research can help you compare and contrast until you find the best property worth your investment.
2. Choose the Best Location
As mentioned earlier, the location of your property will be critical, especially for a foreclosed property with its "as is, where is" principles. That means that you don't have a choice on the location of the property. Therefore, it's a good idea to narrow down your search based on what you think would be prime locations that could be most profitable for you.
3. Have a Realistic Budget
Investing in a foreclosed property is unlike buying a used home or a new one. You really have to think about the other costs that you likely have to put down to put the property in tip-top shape.
Having a clear idea of how exactly you plan on turning the property into an investment can also determine what your budget should be. The budget will be different if you're planning on reselling it or you're planning on turning it into a rental property after all.
4. Consult with a Real Estate Professional
If you can, try and get the opinion of a professional in the real estate field so that you know if you can make a foreclosed property work for you. Their years of experience can help you identify subtler red flags of a property as well as the hidden potential of one as well if you have no experience of finding them for yourself.
5. Inspect the Property Directly
Nothing beats going on a tour of the property yourself to determine whether the property is worth working on or not. Since you're still putting in a considerable amount of money, inspecting it first can help you figure out how much you really need and whether there are things that you don't want to be in the property.
6. Identify the Other Fees and Taxes You Might Have to Pay For
As mentioned before, there might be unsettled balances that you have to pay out of your pocket that might not have been a part of the plan, so clarifying them all before buying a foreclosed property can help you figure out if a property is within your budget.
Again, doing your research and going to the site yourself is immensely helpful in doing that for you. Don't forget the taxes that come with the process of buying foreclosed properties as well.
7. Clarify the Goals of Your Investment Property
One thing that you don't want to do is to invest in a foreclosed property without having any clear idea of how you're going to turn it into a profitable investment. It will confuse and frustrate you in the end, especially financially, because you might find out that you need more cash than you initially thought.
Clear goals can help you weed out the properties that aren't great investments as well.
Some of the Best Locations to Buy a Foreclosed House in the Philippines
We've mentioned time and time again just how important it is to buy foreclosed homes in a strategic location. Well, here are a few examples of foreclosed properties that are in in-demand areas that you can see and serve as examples.
1. Foreclosed House and Lot for Sale in Quezon City
House and Lot in Villa Hermano 4, Barangay Sta. Lucia, Q.C. by Richard Mallare @richard.mallare
This 3BR house has a floor area of 69 square meters (sqm.) and comes with a clean title and is a bank acquired asset. You can buy this property in Quezon City for PHP 3,300,000.
2. Davao City Foreclosed Properties
LA Vista Subd 180 sqm House in Brgy Matina Pangi Davao City Davao del Sur RUSH SALE by Arlene Yap @arleneyaprealty
You can get this 180-sqm. house with a 75-sqm. floor area for the price of PHP 3,840,000 in total. Perfect for a mid-sized family.
3. Foreclosed House and Lot in Baguio City
5 Bedrooms Investment Duplex House & Lot with Basement, Terrace and Ha by Merv Corner @merv.corner
This 5 BR duplex is a great investment property for someone looking to make a rental property for regular cash flow per month in Baguio City. You can buy this duplex house for PHP 4,450,200.
4. Foreclosed House and Lot for Sale in Antipolo
Affordable Bank Foreclosed Property House and Lot in Antipolo Rizal by Annie Ramos @annieramos20
This foreclosed property also has a clean title and has no existing balance that you need to pay. It costs PHP 5,232,000 for a 129-sqm. floor area in the house.
5. Foreclosed Properties in Manila
Ready for Occupancy Good Condition House & Lot in Sta. Ana Manila near by Jero Magno @jero_18
If you're looking for a foreclosed property in the City of Manila that's in relatively good condition, then this 5BR house is a great buy. This 2-storey house costs PHP 7,500,000 and has a clean title.
6. Foreclosed House and Lot in Cavite
Foreclosed House and Lot for Sale at Bellavita General Trias Cavite by Jaimie Bronola @p24_36395
This house falls under the Green category, so all documentations are clean and good to go. It's a great beginner investment for a foreclosed house because it costs PHP 1,200,000 overall.
Conclusion
Buying a new vs. a foreclosed house and lot has its ups and downs so there's no reason to be as fearful of buying a foreclosure for your investments. As with any investment, it all comes down to research, effort, and smart business moves. Therefore, you should ensure that you look into a property before thinking of investing in it so that you don't regret it.
With that said, you can take your time perusing the foreclosed properties available on Carousell until you find a listing that you think has the potential to turn into a profitable venture for you. Take your time and good luck with the search!